Alcohol and Drug Abuse Statistics in Allen, TX
Here are some facts about drug and alcohol use in Allen, TX, and Collin County:
19%
In 2021, 19% of Collin County residents reported excessive drinking.5
28%
28% of auto accident deaths in Collin County in 2021 involved alcohol use.5
Financing Alcohol and Drug Rehab in Allen, TX
For many people, the cost of rehab is a major concern. People who don't have insurance or who don't make a lot of money may think alcohol or drug rehab in Allen, TX is out of reach. However, there are programs in Allen and the surrounding area that try to help all applicants regardless of their ability to pay.

Government-funded rehabs: Federal, state, and local governments sometimes provide funding to rehab programs. Government funding allows the rehabs to offer care that is low-cost or free. Government programs include methadone and suboxone clinics to treat opioid addiction.
Grant-funded rehabs: Some substance abuse treatment programs receive funding from non-profits or agencies like SAMHSA. The funding allows programs to offer services to people who otherwise might not be able to afford rehab. Grant-funded programs may be inpatient or outpatient rehabs.
Rehab scholarships: Churches or non-profit organizations like 10,000 Beds offer scholarships to help individuals pay for rehab. Some rehabs have funds available for scholarships as well. Scholarships may cover part of the cost of rehab or the entire cost.
Flexible payment plans: Some programs charge sliding scale fees, where they adjust costs based on your income level. Programs also offer payment plans that allow you to pay in installments for the cost of care.
Private Insurance
You can use insurance to pay for drug or alcohol rehab in Allen, TX. All private insurance plans, including insurance you get through your employer, are legally required to cover some or all of your treatment for addiction, as is military insurance. Your insurance company will probably have a list of in-network rehab facilities that it works with. If you choose to attend a program that is out-of-network, your insurer is unlikely to be able to cover the total cost of care. Your insurance company can tell you which facilities are in its network.
Medicare
If you are 65 or older or have certain disabilities, you may qualify for Medicare. Medicare is run by the federal government and covers inpatient and outpatient rehab. You will be responsible for paying a co-pay for your care. Medicare covers rehab services including:
Treatment for opioid addiction, including medication-assisted treatments
Alcohol misuse screenings
Outpatient and partial hospitalization programs
Telehealth treatment
Group and individual therapy
Medicaid
Medicaid is insurance provided through a partnership between state and federal governments. You may be eligible for Medicaid if you meet income eligibility requirements, are pregnant, or have certain disabilities. The Texas Medicaid system partners with private insurers to let you choose one of their plans without paying for the coverage.6
Medicaid plans cover substance abuse treatment, including:7
Detox programs
Inpatient residential treatment
Outpatient treatment
Medication-assisted treatment
Treatment for co-occurring mental health conditions
Specialized services for pregnant women and women with dependent children
Facilities that accept Medicaid are located in Plano, near Allen, TX. Rehab programs such as Imagine Programs and Life Management Resources accept Medicaid. The Plano location of the V.A. North Texas Health Care System is available for veterans eligible for V.A. programs.
Allen, TX Local Information: Transportation and Accommodations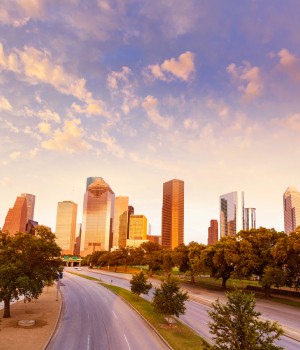 Allen, TX, is located northeast of Dallas, though it is closer to Plano, TX. The nearest major airport is Dallas Fort Worth. You can reach Allen by car using U.S. route 75 or Texas state route 5. Allen does not have a public transit system, so you will need a car to get around town.
There are a variety of hotels along the U.S. 75 corridor in Allen, TX. Those who are visiting loved ones in rehab in the area will also find plenty of restaurants to choose from, from national chains to local barbecue joints. A number of restaurants feature live music as entertainment.
The city has ample opportunities for activities, including parks and hiking trails. There is a large outdoor skatepark for visitors who want to watch skateboarders practicing stunts. Visitors with children will enjoy indoor trampoline parks and the Play Street Museum.