Garland, Texas Drug and Alcohol Use Statistics
The state of Texas has a population of 28.6 million, and Region 3 of Texas (which includes Dallas County) has a population of 2.6 million. The city of Garland, located in the north-central county of Dallas, has a population of about 239,000.1
Substate Estimates for Region 3 are:2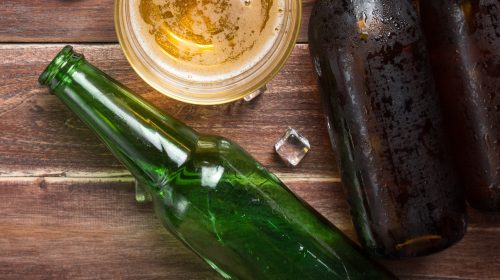 Alcohol use disorder in the past year among individuals aged 12 or older: 4.55%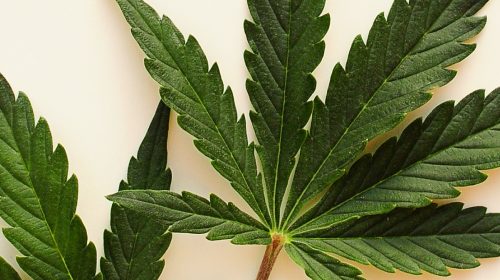 Marijuana use in the past year among individuals aged 12 or older: 10.66%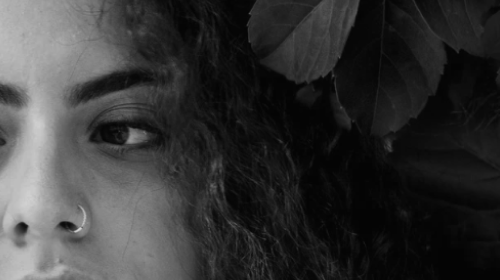 Cocaine use in the past year among individuals aged 12 or older: 1.28%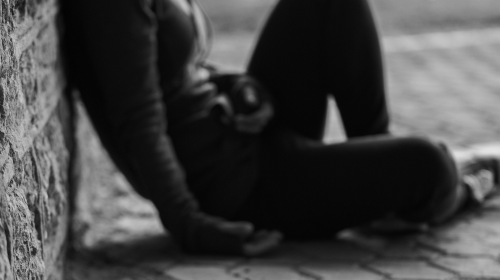 Heroin use in the past year among individuals aged 12 or older: 0.25%
How Much Does Drug Rehab in Garland, TX Cost?
Are you wondering about the cost of alcohol and drug rehab in Garland? The cost varies depending on whether you visit a rehab center directly in Garland or travel to another facility in the Dallas-Fort Worth Metroplex area.
Garland alcohol and drug rehab costs can vary depending on several variables:2
Treatment center in Garland or the Dalla-Fort Worth Metroplex area
Amenities and features offered by the rehab facility
Short-term vs. long-term vs. detoxification treatment programs
Acceptance of public or private insurance
Choosing a rehab facility in-network with health insurance provider
Type of facility operations: private (for-profit), private (non-profit), or government (local, state, federal, tribal)
Recovery support services offered
Treatment plan inclusion of services such as screening, comprehensive assessment, outreach programs, and interim services
Inpatient services can cost more than outpatient due to the inclusion of on-site resources and the 24-hour availability of personnel. Traveling to distant alcohol and drug rehab can add transportation charges, hotel charges, and other elements to the cost. Public or private insurance can cover some or all of your alcohol and drug rehab costs. Always make sure to research all available payment options, including whether private insurance, Medicaid, and Medicare are accepted. Some alcohol and drug rehabs may extend sliding fee scales, allowing you to pay what they can reasonably afford based on their financial position.2
How to Find Low-Cost and Free Rehabs in Garland, TX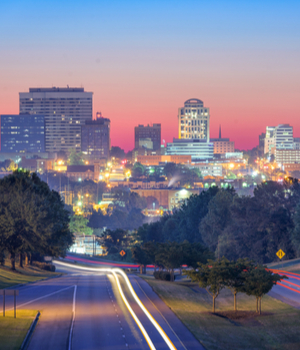 Usually, communities compile a directory of alcohol and drug rehabs that provide residents with relevant information about programs and services (e.g., type, location, hours of operations), eligibility criteria, and cost. People seeking help can contact a local health department or social services program or outreach program. Also, organizations like the National Council on Alcohol and Drug Dependence (NCADD) or Substance Abuse and Mental Health Services Administration (SAMHSA) provide information, assistance, and referrals to treatment facilities (i.e., private and government-funded).3
Government-funded (or state-funded) alcohol and drug rehab centers provide a treatment opportunity for people with limited or no financial resources to obtain the help they need to overcome their alcohol or drug use. These entities receive funding from the government from Medicaid reimbursement, federal grants, or state budgets to assist recovery from alcohol and substance use. Programs sponsored by state-funded rehabs include detoxification, treatment, and support services.3
People can receive state-funded treatment for alcohol or drug use either through obtaining federal grants or Medicaid reimbursements or by seeking out a state-funded center in their state, which varies between states.
Do Medicare and Medicaid Cover Alcohol and Drug Rehab?
For eligible Americans, including low-income adults, children, pregnant women, elderly adults, and people with disabilities, government-funded insurance (Medicaid) provides health coverage. Some alcohol and drug rehabs accept this form of payment. As for Medicare, the government-funded insurance that provides for "Americans who are 65+, under 65, and receiving Social Security Disability Insurance (SSDI) for a certain amount of time, or under 65 and with End-Stage Renal Disease (ESRD)" is less readily accepted. Make sure you check with your treatment facility of choice for acceptable payment options.2
Does Private Insurance Cover Substance Addiction Treatment?
Private health insurance coverage of alcohol and drug use rehab varies depending upon the provider. Aetna, Cigna, and UnitedHealthcare are popular private insurance providers widely accepted in Texas. If you choose to utilize your health insurance to cover your alcohol and substance treatment costs, understand that a practitioner must disclose information to insurers. You have the final decision on whether you want that information shared; if not, consider another payment option. Also, health insurance companies customarily share information with other companies (such as life and disability insurance).2
Popular Alcohol and Drug Rehab Centers in Garland, TX
Addicare Group of Texas (Garland)
A non-profit organization that offers outpatient care and counseling services to individuals seeking help to treat alcohol and Substance use disorders. The Addicare Group offers alcohol and drug evaluation, drug offender education, and DWI education. They provide services to adolescents, young adults, and adults. Accepted forms of payment include Medicaid, self-pay, and financial aid.
Garland Treatment Center (Garland)
The Garland Treatment Center boasts a private outpatient setting for its clients. They offer alcohol and drug treatment, aftercare support, counseling, and a unique eye movement desensitization and reprocessing service. They accept self-pay options to settle the intake fee and weekly program fees.
Lighthouse Recovery Texas (Dallas)
Lighthouse Recovery offers a private residential setting for alcohol and drug treatment. This facility offers services to young adults and adults and offers a special men's group. Amenities, such as a meditation room, recreation room, business center, and Wi-Fi, are available. Self-pay payment options are also available.
MHMRTC Recovery Center (Fort Worth)
At MHMRTC Recovery Center, you can receive either outpatient or inpatient care to treat your alcohol and drug use. This facility offers an acupuncture room and a recreation room. They welcome young adults, and adults with special programs for men, women, and military persons. They offer a wide variety of services, including detoxification, sober living homes, aftercare, counseling, and fitness therapy. A wide array of payment options (i.e., self-pay, Medicaid, insurance, financial aid, sliding scale, and military insurance) are accepted.
What to Expect: the Rehab Process
The goals of alcohol and substance use treatment are:
Reduce alcohol/substance use or achieve an alcohol/substance use-free life
Maximize a person's daily functioning
Prevent or reduce the frequency/severity of relapse
Once you decide which alcohol rehab and drug treatment facility in Garland, TX fit your needs, you should contact them about guidelines for your time at the facility. At your visit to the facility, you will be asked to complete paperwork and assessments to determine the level of your alcohol or drug use and develop a personalized treatment course of action. It is essential to be candid during this phase so your needs can be matched to the most optimal treatment environment and regimen. You will be provided education on your diagnosis, etiology, and prognosis for your alcohol or drug use disorder. You will be monitored on your progress, and all of this should be done confidentially.
Receiving a Substance Abuse Assessment
If you participate in screening for alcohol and/or substance use, you might be encouraged to undergo a "brief assessment" based on your results. A brief assessment allows clinicians to obtain more information on you. Depending on the results from the brief assessment, an in-depth evaluation might be required by a person with specialized skills. This assessment lasts between 90 minutes and 2 hours. Sometimes a referral is made for a patient to undergo assessment and eventual treatment with a specialist at a treatment center.
An in-depth assessment aims to determine the type and extent of the problem by evaluating and understanding:
The specific alcohol or drug use problem
The severity of the alcohol or drug use problem
The appropriate level of care
The proper course of action for your alcohol or drug use treatment
A baseline to monitor and track your progress
In-depth assessments encompass medical and psychological history in conjunction with family, social, sexual, and drug use histories and a physical exam. Also, an assessment instrument is used to gather information and clarify obtained patient history and physical examination information. Taken together, information received through an in-depth assessment will guide specialists on a course of action for your treatment.
Drug and Alcohol Detox
Detoxification means the "process of reversing a patient's physical dependence on alcohol or substance" under supervision. Alcohol detoxification is commonly referred to as "sobering up" or giving the body time to get rid of the alcohol. Detoxification is not treatment. As you undergo detoxification, you might be given medications to help reduce the intensity of withdrawal signs and symptoms in a safe environment. Recently, more patients are choosing outpatient detoxification programs instead of inpatient programs, as inpatient programs can be associated with more risks.
Note that detoxification is rarely sufficient for drug dependence but might offer a gateway to a more complete treatment approach. Note that alcohol or substance use treatment is insufficient in preventing a relapse if the patient has other underlying psychiatric disorders that are not considered and treated as well.3
Inpatient Drug Rehab in Garland, TX
Inpatient care refers to requiring a patient to stay at a rehab facility for an extended period, either in a residential or more intensive hospital setting.
Residential treatment implies living at the rehab facility and offers 24-hour on-site resources and personnel. This is ideal for patients with a more severe substance use history or who haven't developed the social support or coping skills to help them abstain from drug or alcohol use on their own. Most residential facilities have programs that vary by lengths of time, such as detoxification services and short-term or long-term treatment programs, to help a patient transition back into the community. In addition, some residential care rehabs have special programs tailored to select groups such as adolescents, pregnant or postpartum women, women with children, and others.
Inpatient hospitalization involves around-the-clock care by a specialized team to address medical and psychiatric crises, generally for a short period. At present, inpatient hospitalization is restricted to patients who are experiencing the following:
Severe overdose
Severe withdrawal syndromes
Acute or chronic medical conditions
Psychiatric comorbidity
Acute substance dependence
Step-Down Care
There is a range of treatment settings, from the most intensive inpatient hospitalization to residential treatment to intensive outpatient treatment to standard outpatient treatment.
Inpatient hospitalization "includes around-the-clock treatment and supervision by a multidisciplinary staff that emphasizes medical management of detoxification or other medical and psychiatric crises, usually for a short period." There are restrictive criteria for patients who obtain this intensive treatment. Residential treatment occurs at a facility where the patient "lives" and has 24-hour supervision available. This option is best suited for patients with substance misuse disorders who need motivation or social support to stay sober on their own but do not meet standards for hospitalization. Typically, intensive outpatient treatment (also known as partial hospitalization) requires a minimum time of attendance (i.e., 9 hours per week), separated in increments of 3 to 8 hours a day for 5 to 7 days a week for the treatment process. The least intensive option is an outpatient treatment, which requires the least attendance (fewer than nine hours per week), once or twice a week for treatment.2
It is important to pair patients with the appropriate treatment setting and program to address their individual needs. The best practice is to place the patient in the least restrictive environment that is safe and effective to ensure treatment compliance and establish the skill set to re-enter society and prevent relapse.
Aftercare and Relapse Prevention
Aftercare refers to services that assist you in maintaining an alcohol or a drug-free state and transitioning back to the community post-treatment and rehabilitation. Many think that aftercare planning should begin when referral for residential treatment begins to ensure a continuum of care for you. It is a plan to keep you in recovery and prevent a relapse by providing structure, guidance, interventions, activities, and resources. Make sure you work with your treatment team to develop a plan of action tailored to you, any limitations, and your future goals.2
Aftercare options include:
Alcoholics Anonymous
Narcotics Anonymous
Smart Recovery
Sober Living
Ongoing Therapy
Treatment programs want to equip you with the necessary tools to prevent a relapse by helping you identify, understand, and avoid triggers for your alcohol or drug use. However, if you relapse, give yourself grace and seek assistance immediately to support and help get you back on track.
Factors to Consider When Choosing the Right Garland, TX Rehab for You
An important consideration when choosing a Texas alcohol rehab and/or Texas drug rehab program is the cost, which is influenced by several factors, such as the type of care, length of the program, facility location, facility size, testing services, treatment services, transitional services, support services, amenities, and features, accepted insurance coverage, etc.3

Outpatient Care vs. Inpatient Care: Normally, both types of care provide similar services; however, the treatment environment differs. Outpatient care allows you the flexibility of obtaining treatment during the day and returning to your regular life activities at night. In contrast, inpatient care would require you to stay at the facility for some time to obtain treatment.
Payment Options: Accepted payment options, such as public insurance (Medicaid or Medicare), private insurance, self-pay, scholarships, or sliding fee scale, will vary by facility.
Location: Deciding between a local rehab versus one at a distance should be weighed. Travel to distant alcohol and drug rehab would increase costs due to travel, lodging, and other expenses.
Features of the Facility: Some alcohol and drug rehab facilities offer both outpatient care and/or inpatient care that includes programs such as detoxification, medication-assisted treatment, group counseling, on-site childcare, etc.
Amenities: A selection of alcohol and drug rehabs offer amenities such as business centers, recreation rooms, spas, child/family boarding, and others for a cost.
Special Therapies: Some facilities offer special therapies such as pharmacotherapy, psychosocial or psychological intervention, behavioral therapies, or self-help groups to treat alcohol and/or substance use.
Treatment Approach (holistic vs. faith-based): If you prefer holistic "whole person" treatment or a treatment program that aligns with your faith, these are available.
Program Rules: Depending upon the type of care you choose and the setting, there might be rules, limits, and restrictions put in place to help you achieve your goal of becoming alcohol-free and/or substance-free. Examples of such might be a cell phone ban and visitation limits. Make sure to ask questions to ensure you are making the best decision for yourself.
What to Look for in a Drug and Alcohol Program
Program Accreditation
The Substance Abuse and Mental Health Services Administration (SAMHSA) is the federal agency responsible for " advancing the behavioral health of the nation and improving the lives of individuals living with mental and substance use disorders, and their families." SAMHSA charges the Joint Commission and others to provide accreditation of opioid treatment programs (OTPs). OTPs are defined as "a program or practitioner engaged in the opioid treatment of individuals with an opioid agonist medication." Ensure whatever treatment program you choose aligns with their guidelines.3
Staff Credentials
There are many types of practitioners, clinicians, and staff that are involved in alcohol and drug use rehab treatment. It is good practice to confirm staff credentials to confirm the credibility, accountability, and knowledge of the staff member.
Individualized Treatment Plans
Every patient's alcohol and/or substance use is different. Therefore, the treatment should reflect these differences and be individualized and tailored to unique histories and needs. For example, some patients might respond to counseling, and others might require medication-assisted therapy.
Staff-to-Patient Ratio
Quality drug rehabs in Columbus offer a low staff-to-patient ratio, meaning each therapist has a low number of clients, giving you more one-on-one time. The higher the caseload, the less time the therapist can spend with each patient. Individual counseling is essential to recovery treatment, so try to find a facility with a low staff-to-patient ratio.
Payment Options There are numerous options to cover your treatment outside of the state-funded or private insurance options. Consider applying for grants, treatment center scholarships, asking for donations, creating a personal fundraising page, or seeking out centers that offer a sliding fee scale or financing opportunities.
Treatment Services
Finding the right treatment option is vital to gaining success in combatting alcohol and drug use. It is essential to research the many options and weigh your current situation in making a decision. Treatments vary (e.g., medication-assisted therapy, cognitive behavioral therapy, holistic therapy, etc.), and the success differs based on the person.
Should I Travel to Garland, TX for Alcohol and Drug Treatment?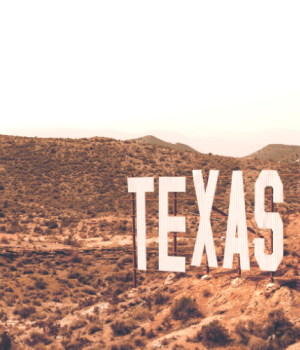 If you are considering traveling to Garland, Texas, for alcohol or drug rehab, remember this small city has limited options in rehab facilities. In addition to Garland treatment centers, consider broadening your search to include alcohol and drug rehabs in the Dallas-Fort Worth Metroplex area.
Neighborhoods in or Near Garland to Consider for Treatment
Garland, Texas, and the surrounding Dallas-Fort Worth Metroplex area have several different neighborhoods, each with its feel and advantages and disadvantages. In searching for a treatment center that fits your needs, use the Garland, TX government page for historical attractions or Visit Dallas website to learn of notable places near Garland that interest you. The list below highlights a few around the area.
The small city of Garland, Texas, is home to the Plaza Theatre, Hawaiian Falls Garland, and the Garland Symphony Orchestra. If you want a bigger city to explore, visit the Dallas/Fort Worth Metroplex area. The Dallas Arts District (68 acres in size) is the largest self-contained urban arts district in the United States. It includes the Museum of Art, Crow Museum of Asian Art, Nasher Sculpture Center, Morton H. Meyerson Symphony Center, and the AT&T Performing Arts Center. Many locals brag that Fort Worth is "Where the West begins." Visit the Fort Worth Stockyards, where the city's herd of longhorn cows strut through the city two times a day.
Drug and Alcohol Laws in Garland, TX
Texas Good Samaritan Law: In Texas, under the Civil Practice and Remedies Code – Section 74.151 Liability for Emergency Care, which is loosely termed the Texas Good Samaritan Law, offers protection to citizens who act in good faith, as it states, "a person who in good faith administers emergency care is not liable in civil damages for an act performed during the emergency unless the act is willfully or wantonly negligent." 4
Court-Ordered Substance Abuse Treatment: The Court or US Parole Commission often orders individuals to undergo substance use treatment provided by officers or community agencies.5
Americans With Disabilities Act (ADA) and the Affordable Care Act (ACA) – Section 1557: Federally, both the Americans with Disability Act and the Affordable Care Act (ACA) – Section 1557 support people seeking treatment for substance use disorder "when the drug addiction substantially limits a major life activity." 6
Residential Substance Use Disorder Treatment Act of 2021 – Section 1046: The Residential Substance Use Disorder Treatment (Act of 2021) expanded access to substance use treatment in jails and prisons, and assisted individuals exiting correctional facilities continue treatment in the community. The bill allows programs to adopt and use approved medication-assisted treatment, requires program staff to be trained on the science of addiction, programs are affiliated with providers who can administer medications for addiction treatment after incarceration, and allows grantees to use funds to offer treatment during short periods of incarceration.7
ental Health Parity and Addiction Equity Act (MHPAEA) of 2008
: The Mental Health Parity and Addiction Equity Act (MHPAEA) "is a federal law that generally prevents group health plans and health insurance issuers that provide mental health and substance use disorder (MH/SUD) benefits from imposing less favorable benefit limitations on those benefits than on medical/surgical coverage." 8
Resources