Expert Insights

If you're old enough to remember news stories from the mid-90's, then you likely remember hearing about Plano, Texas and the 19 kids who died from black tar heroin overdoses. Up to that point in the 90's, Plano was just another All-American city going through a drug crisis. But when 19 kids of all different ages, races, and socioeconomic backgrounds overdosed on a type of heroin known as "chiva," the nation turned its eyes to Plano. The biggest challenge was that parents were largely in denial about their own kids using drugs or being addicted. While the event was a tragedy, Plano would go on to serve as a model for other cities and states around the country in how to deal with addicted youth.

~ Rita Milios
Top 5 Drug Rehabs in Plano
Every alcohol and drug rehab in Plano offers its own set of unique amenities, programs, and therapies. Evidence-based treatment is available at multiple inpatient centers in Plano. These facilities often provide a range of therapies, faith-based treatments, and outpatient options for recovery.
Below are the top five addiction treatment centers in Plano based on the following criteria:
Offering evidence-based treatment
Accreditation
Certifications
Client testimonials reviews
Life Management Resources
Life Management Resources is an online, virtual drug and alcohol treatment service with an office in Plano, Texas. Their virtual intensive outpatient treatment model provides personalized plans for drug or alcohol addiction. They run on a full video conferencing platform designed specifically for healthcare that allows for confidentiality and connection.

Treatment programs include:

Virtual Substance Abuse Treatment

Treatment programs are supported by:

Location and contact information:
5068 West Plano Parkway
Plano, TX 75093
(972) 985-7565
ATR Counseling
ATR Counseling, located in Plano, Texas, is a telehealth counseling service that provides outpatient addiction treatment online. Their clinical staff offers traditional counseling methods, educational classes, and special classes on marijuana intervention and corrective thinking.

Treatment programs include:

Online Treatment
Intensive Outpatient
Outpatient
Peer Support
Individual Counseling
Relapse Prevention

Location and contact information:
930 W. Parker Road Suite 530A
Plano, TX 75075
(972) 548- 0209
Real Deal West Sober Living
Real Deal West Sober Living is located in Plano, Texas, and offers individuals coming out of residential or inpatient treatment an opportunity to gain the support of a sober living environment prior to returning home. All residents must attend meetings, do household chores, submit to drug testing, and follow the house rules to retain their place. Outpatient services for mental health and substance abuse are provided.

Treatment programs include:

Outpatient
Sober Living
Pet-friendly Living

Location and contact information:
4445 Burnhill Dr
Plano, TX 75024
(469) 599-2162
Arise Recovery Center
Arise Recovery Center offers drug and alcohol rehab programs in several locations throughout Texas. Their Southlake, Texas location is just 30 miles outside of Plano. Their services include outpatient addiction treatment, trauma care, drug testing, and telemedicine services.

Treatment programs include:

Intensive Outpatient
Outpatient
Telemedicine
EMDR
Aftercare
Drug Testing

Treatment programs are supported by:

The Association for Addiction Professionals
The Joint Commission
Substance Abuse and Mental Health Services Administration
Texas Association of Addiction Professionals

Location and contact information:
2535 E Southlake Blvd STE 200
Southlake, TX 76092
(817) 381-0485
Aspire Recovery Center
Aspire Recovery Center of Frisco, located in Frisco, Texas, is a nationally accredited treatment facility designed to treat individuals suffering from substance use disorders. Their model of recovery is based on the principles and tools of the 12-steps. Individual therapy and family-based therapy is provided.

Treatment programs include:

Intensive Outpatient
Outpatient
Family Recovery Program
Individual Counseling

Treatment programs are supported by:

The Commission on Accreditation of Rehabilitation Facilities
Texas Association of Addiction Treatment Professionals
Texas Department of State Health Services

Location and contact information:
8380 Warren Parkway
Frisco, TX 75034
(469) 249-9363
How Does Plano Compare in Alcohol and Drug Use?
Drug overdose deaths in the United States increased by 28.5% between April 2020 and April 2021, according to the Centers for Disease Control and Prevention (CDC), with three out of four overdose deaths involving synthetic opioids like fentanyl. These illicit substances have found their way to Plano and Collin County. If you or a loved one is battling addiction, know that there is help within reach. There are more than 50 accredited alcohol and drug rehab centers in Plano and the surrounding area that can help put you on the path to recovery.1
Plano is located in two counties, but most residents are part of Collin county. According to the Centers for Disease Control:1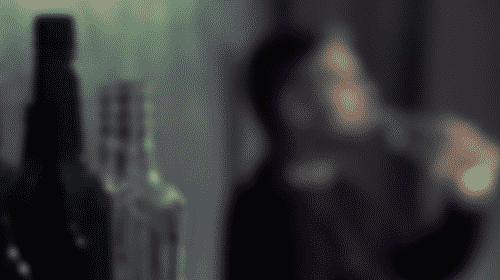 The rate of people who overdosed on alcohol rose from 5.6 to 7.3 per 100,000 residents between 2018 and 2020.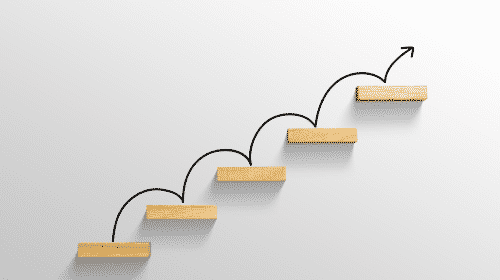 Drug overdoses rose by 33.9% in the county during the same period.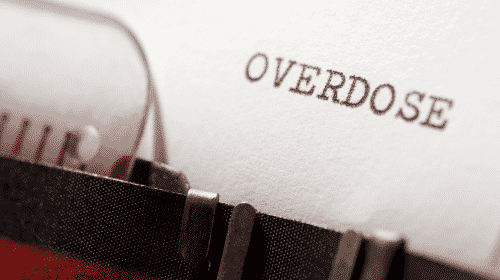 Collin County had the third-lowest rate of drug overdoses in Texas in 2020 and the fifth-lowest rate of alcohol overdoses.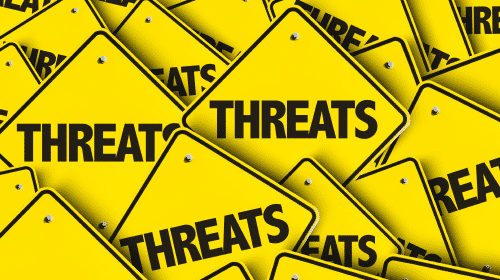 Methamphetamines are the top drug threat across Texas.
If you're among the millions affected by drugs and alcohol every day, look for drug and alcohol rehab in Plano that can meet your needs within your budget.
How Expensive is Drug Rehab in Plano?
The cost of living in Plano varies across categories. Transportation and housing take up a significant portion of your budget, though the city has public buses and other options to get around in a pinch. Medical costs are primarily taken care of by your insurance coverage. The cost depends on location, the type of services you need, and the level of comfort you're looking for.
Luxury facilities and detox centers in Plano are available with amenities such as gym centers and spas with a masseuse staff, but they will cost more than treatment at a non-profit organization that has fewer plush amenities. The length of time you spend in the program will also impact your overall costs and the type of housing you use while recovering. If you don't have adequate insurance coverage, there are alternative funding options that you can look into.
Are There Low-Cost and Free Drug Rehab Centers in Plano?
If you're uninsured or underinsured, you can look into free Plano drug rehabs. These are typically offered by state and non-profit agencies as well as religious institutions. For example, in Collin County, you can call the Collin County Substance Abuse Program for free drug education and referrals to programs for those in need.
You can also contact us anytime at 800-405-1685 (
Who Answers?) to get assistance figuring out the best steps to take, verifying your insurance benefits, and finding the right program in your area.
Does Insurance Cover Rehab Center Costs?
Thanks to the Mental Health Parity and Addiction Equity Act, health insurance providers are required to cover the cost of medically necessary mental health and substance abuse disorder care. Addiction treatment centers are also prohibited from offering a lower standard of care to people who utilize state and federal health insurance like Medicaid.
Private Insurance
When you have private health insurance through your employer or the health insurance marketplace, you can expect most, if not all, services to be covered. Evidence-based therapies such as individual talk therapy and medication-assisted treatment (MAT) could be fully covered by popular insurance groups such as Aetna, United Health Group, and others; inpatient care may be only partially reimbursed. Call your health insurance company to find out the extent of your coverage.
Medicaid
Low-income residents can apply for Medicaid to cover part or all of their stay at drug or alcohol rehab centers in Plano. You qualify for this program primarily based on federal poverty guidelines. Medicaid typically pays for intensive outpatient programs, standard outpatient programs, and day programs.
Medicare
Medicare Part A may pay for the cost of inpatient treatment, while Part B covers the cost of behavioral health services like outpatient rehab. Medicare Part D can pay for addiction medication. People over retirement age (65) and those with disabilities qualify for this program. Apply for either Medicare or Medicaid at your local social services office.
Does Your Insurance Plan Cover Substance Abuse Treatment?
Your insurance will likely pay for all or part of your cost of care. To find out exactly what your plan details are, call the number on the back of your insurance card. If you need help figuring out your insurance benefits, give us a call at 800-405-1685 (
Who Answers?) to verify your plan details for you.
How Do You Pay for Addiction Treatment in Plano?
There are other ways to finance care if you don't have health insurance or your coverage isn't adequate for your needs. You can look for a medical financing group that might offer you a care loan, or you could start a crowdfunding campaign.
You can also look for free or low-cost options. If none of those options work, don't give up—alternative payment options may be available to cover your cost of treatment.
Choose a Program That Offers Payment Plans: Payment plans can help you afford health care costs by splitting up the total fee into manageable payments. Such plans could be offered internally through the facility, or they may be facilitated by third-party loan groups. In either case, a credit check may be needed before financing is approved.
Apply for a Scholarship: A scholarship might be possible to find if you have no other options available. These are often funded by private groups or by SAMHSA block grants. Treatment centers may also have a scholarship fund. Find out by calling your chosen center and asking. There may be a waiting list for a scholarship, depending on funding availability in the area.
Find a Sliding-Scale Program: A sliding-scale program grants the opportunity to attend rehab to those who might not be able to afford a standard program. These centers charge for services based on your annual income. Non-profit groups and state-run substance abuse centers tend to offer sliding-fee-scale programs more commonly than private ones.
Treatment settings depend on your personal preferences and the severity of your addiction. There are multiple options for alcohol and drug rehab in Plano, including inpatient rehabilitation to standard outpatient programs that take place several times a week.
Medical Detox
If you have a severe enough addiction, you may require detox before being able to move on to behavioral-based therapies. Medication management and medical supervision may be needed to ensure you can safely recover from addiction, as certain chemical dependencies can cause extremely unpleasant and dangerous withdrawal symptoms, including:
Insomnia and other sleep disturbances
Irritability and mood swings
Stomach upset, nausea, vomiting, and diarrhea
Intense cravings
Anxiety and feelings of depression
Inpatient 
Inpatient offers a secure, stable environment with a consistent schedule that focuses on intensive addiction treatment. Therapies can be either individual or undertaken in a group setting. A staff of professional addiction specialists and counselors facilitates effective therapy.
These programs typically offer medication and case management to help you move between detox, inpatient, and outpatient settings as is appropriate for your case. Inpatient programs provide a room for you to stay in to help keep you immersed in the therapeutic environment and away from temptation.
Partial Hospitalization Programs (PHPs)
Partial hospitalization programs, also known as PHPs or "day programs," offer the medical expertise and intensive therapy of inpatient care, but patients can return home at the end of the day. These programs typically require one or two sessions of therapy per day, five to seven days a week. This can be helpful if you have a career, school schedule, or family responsibilities to manage while in treatment.
Partial hospitalization is best for those with a moderate to severe addiction who don't require medically supervised detox and have a supportive home environment. PHPs offer case management, medication as needed to handle withdrawal symptoms and cravings, and intensive group and individual counseling using evidence-based techniques.
Intensive Outpatient Programs (IOPs)
Once you no longer need daily therapy to remain on your path to sobriety, you can step down your level of care to an intensive outpatient program (IOP). These programs are often provided to graduates of inpatient or as a stand-alone option for people who need only several days of treatment a week. They also tend to complement therapy with participation in a 12-step support group.
IOPs provide a minimum of nine hours of intensive therapy per week, usually in three three-hour sessions.2 As you step down, the frequency of therapy sessions can be reduced. These programs may last longer than an inpatient stay, but you are spending less time each day focusing on recovery and have the freedom to live your life while participating.
Standard Outpatient
Standard outpatient care has at least nine hours of therapy per week. Sessions are split over several days and are usually offered in the morning and evening. In this way, people can utilize addiction treatment services while working around their normal work-life schedule. Standard outpatient care can also be supplemented with community-based support groups such as those offered through local centers of worship or at 12-step programs like Alcoholics Annonymous and Narcotics Annonymous.
Aftercare
When you've graduated from your chosen rehabilitation program, celebrate with your sober friends and seek aftercare services to ensure long-term relapse prevention. Most alcohol and drug rehabs in Texas offer step-down services to help you stay on your path to sobriety.
Whether you complete inpatient or outpatient care in Texas, you'll need to continue drug education and individual therapy to maintain your resolve in your sobriety. You can supplement your recovery efforts with 12-step programs like AA or NA. These programs focus on community-guided talk therapy and a dedication to following a set of guidelines to achieve recovery holistically.
Many people in recovery attend SMART Recovery programs, which focus on creating healthy processes within yourself to help you fight cravings and peer pressure to use drugs or alcohol.
Finding Specialized Drug Rehabs in Plano
If you want to spend your time in recovery with a group of people who have a similar background to yours, look into specialized facilities such as a faith-based program or executive rehab. Below are some other common specialty programs:
Veteran
Veterans can find fellow servicemen and -women at rehabs for those who have served in the military. These programs provide individual and group counseling that can help them learn life skills such as anger management and creating a work-life balance. Many offer precision therapies—including dialectical behavioral therapy and eye movement desensitization and reprocessing—to help symptoms of post-traumatic stress disorder (PTSD), which is a common ailment among veterans.
LGBTQ+
People in this community often face myriad unique challenges, such as internalized homophobia and body dysmorphia. They also tend to face higher rates of substance abuse, homelessness, and overall strained family dynamics. All of these are addressed in Plano alcohol rehabs that specialize in LGBTQ+ programs.
Men-Only
Rehab for men focuses on creating a sense of brotherhood and building support to help them learn to balance their careers and lives without turning to substances. These programs might also include recreational therapy like sober outings, wilderness exploration, or sporting events at John Clark Stadium.
Women-Only
Women-only rehab is designed to create a safe and healing space for women who may have experienced trauma at the hands of a man or who simply want to experience the bond of sisterhood while recovering. These programs may also offer family-focused programming to enable mothers to bring their kids to the center or an on-site daycare facility.
Teen
Teenagers have a high amount of stress in their lives. They are trying to succeed in school and build a foundation for adulthood while balancing family responsibilities and social lives. Teen rehabs create a structure that helps teenagers learn how to organize their time and manage stress without using drugs or alcohol. The schedule often includes work, time to learn, outdoor recreation, or playing sports.
Should You Travel for Drug and Alcohol Rehab in Plano?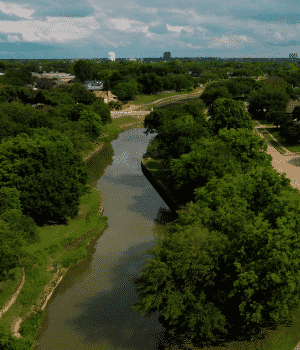 This part of Texas is known for its lovely climate, with warm summers, rainy spring and fall, and temperate winters with no snow.3 If you want a small-town feel with southern charm, Plano might be the perfect spot for you to attend substance abuse treatment.
If you're thinking of relocating to Plano to seek treatment, learn about the different neighborhoods in the area to make an informed decision about your plans. Whiffletree is a beautiful neighborhood with easy access to shopping, dining, and outdoor fun. Housing options are relatively affordable.
The Hills of Spring Creek is another option for those with a moderate budget. This area is known for its variety of natural parks and playgrounds and proximity to the Nature Preserve. The Plano Balloon Festival also happens in this neighborhood each year.
If you want to be surrounded by the largest variety of places to shop, eat out, and explore, then consider moving to downtown Plano. This neighborhood has the city's most easily walkable streets and public transportation options. There is a fascinating historic district, and various farmers' markets and festivals are held throughout the year.
Alcohol and Drug Laws in Texas
Texas, and Collin County, have created a variety of drug and alcohol laws and policies to help combat the effects of substance abuse on the community.
Good Samaritan Overdose Laws: Good Samaritan laws encourage people to call 911 if they suspect an overdose is occurring and provide a level of immunity to whoever seeks emergency services.5 If you overdose or witness someone experiencing such an event, you could be protected from prosecution for possession of drugs and paraphernalia provided you cooperate with emergency personnel and law enforcement.
Collin County DWI/Drug Court: The DWI/Drug Court was created in response to the increasing burden of caseload within the district attorney's office in Collin County.6 This program gives extra opportunities to people who have made legal mistakes while under the influence of drugs or alcohol. If you or someone you know is facing legal consequences, there may be assistance in the form of access to drug and alcohol rehabs in Plano as an alternative to serving time.
Whatever steps you want to take to further your recovery, we have experienced addiction counselors standing by to help you find accredited alcohol and drug rehab centers in Plano. Call 800-405-1685 (
Who Answers?) anytime to discuss which programs might be appropriate for you and where to find them and to validate your health insurance coverage.