Expert Insights

McKinney, Texas, like so many other cites around the country, is struggling with the fentanyl epidemic. As the war on drugs and the war on guns continues to fail, a simple, yet profound truth must be addressed. Drug dealers require weapons to protect their operations. Without stricter gun control laws, our nation is perpetuating the safety of these criminals and their drug cartels. It is only through understanding drugs and weapons are a joint issue, that any real shift can be made.
~ Lesley Wirth
Top 4 Drug Rehabs in McKinney, Texas
Below are the top four addiction treatment centers in McKinney based on the following criteria:
Offering evidence-based treatment
Accreditation
Certifications
Client testimonials / reviews
MedPro Treatment Centers
MedPro Treatment Centers is an alcohol and drug treatment center that is located in McKinney, Texas. Their program specializes in mental health, overall wellbeing, and proper care during the detoxification phase of recovery.

MedPro Treatment Centers specializes in:

Medical Detox
Outpatient Rehab Programs
Medication-Assisted Treatment
Medical and Psychiatric Evaluation and Referrals
Individual, Group, and Specialized Counseling
Case Management

Treatment programs are supported by:

Location and contact information:
405 North McDonald Street
McKinney, TX 75069
972-542-4144
GraceToChange
GraceToChange is a residential treatment program for adult men and women. They also treat co-occurring mental health disorders through a multi-modal, eclectic blend of individual and group counseling, including psycho-educational groups and process groups.

GraceToChange specializes in:

Detox
Outpatient Substance Use Disorder Treatment
Mental Health Services
Intensive Outpatient Program (IOP)
Supportive Outpatient Program (SOP)
Aftercare

Location and contact information:
1216 N Central Expy Suite 104
McKinney, TX 75070
972-542-2900
Carrollton Springs Changes McKinney
Carrollton Springs Changes McKinney provides mental health and substance use treatment services through a culturally sensitive, whole-person approach. They provide specialized substance abuse programs for adults and teenage males and females.

Carrollton Springs Changes McKinney specializes in:

Detox
Medication-Assisted Treatment
Inpatient Rehab
Outpatient Rehab

Treatment programs are supported by:

Joint Commission
LegitScript Certification

Location and contact information:
5920 K Avenue
Plano, TX 75074
972-544-7980
Arise Recovery Centers – McKinney Alcohol & Drug Rehab
Arise Recovery Centers offers drug and alcohol rehab programs in several locations throughout Texas. Their McKinney location provides services that include outpatient addiction treatment, trauma care, drug testing, and telemedicine services.

Arise Recovery Center specializes in:

Intensive Outpatient
Outpatient
Telemedicine
EMDR
Aftercare
Drug Testing

Treatment programs are supported by:

The Association for Addiction Professionals
The Joint Commission
Substance Abuse and Mental Health Services Administration
Texas Association of Addiction Professionals

Location and contact information:
2535 E Southlake Blvd STE 200
Southlake, TX 76092
(817) 381-0485
How Does McKinney Compare in Alcohol and Drug Use?
McKinney, TX, is part of the Dallas-Fort Worth metro area, putting the city in the midst of a large distribution and shipment center for illicit drugs. Substances make their way across the border from Mexico and into this massive, growing metroplex. Fortunately, for those who are looking for help with substance use disorder, there are at least 25 substance use treatment locations in and around McKinney, offering much-needed drug rehab in McKinney, TX. 
The following statistics reveal recent trends in drug use and related issues in McKinney, its surrounding Collin County, and the state of Texas as a whole.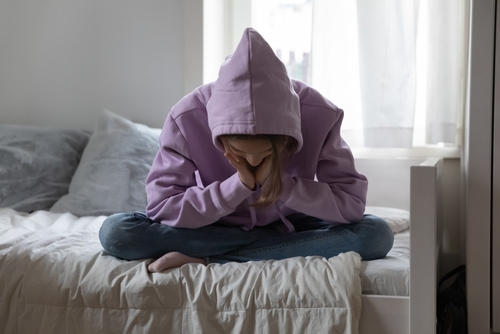 The rate of drug-related crime in McKinney is 3.13 per 1,000 residents per year.1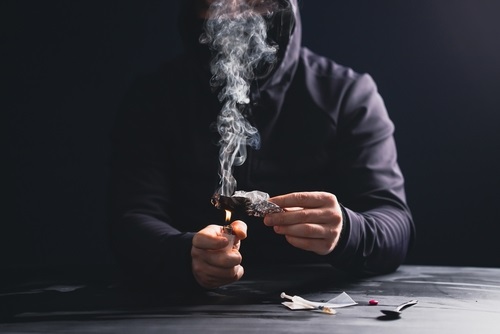 In some McKinney neighborhoods, the chance of being a victim of drug-related crime may be as high as 1 in 107.1
Collin County experienced a 571% increase in the number of fentanyl-related drug overdose deaths between 2020 and 2022.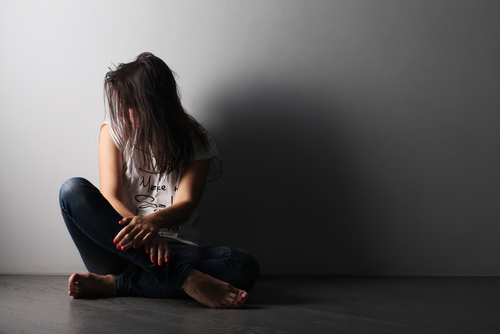 During the 12-month period ending June 2022, there were 117 drug overdose deaths in Collin County.2
The opioid dispensing rate in Collin County was 29.7 per 100 population in 2020.3
In 2019, there were 3,135 fatal drug overdoses in Texas.4
Texas law enforcement made at least 128,295 arrests for drug offenses in 2019.4
The 2020 drug abuse arrest rate for Texas was 302.6 arrests for every 100,000 persons.5
How Expensive is Drug Rehab in McKinney?
There is no standard price for drug rehab in McKinney, TX. Each facility and treatment program varies by price, based on several factors. The most common variables include: 
Treatment setting

– Outpatient treatment costs less than inpatient. An inpatient setting includes 24/7 care, room, and board, so it naturally costs more.

Treatment location

– Urban treatment centers are usually more expensive than rural locations. Highly desirable areas also tend to have more expensive treatment programs.

Features and amenities

– The more amenities a program offers, the higher the cost of treatment. Some luxury rehabs offer high-end amenities that significantly increase the price of the program.

Duration of program

– Longer programs cost more than short treatment programs. Most drug rehabs in McKinney, TX, last for 30, 60, or 90 days.

Health insurance coverage

– Coverage varies by provider and plan, but health insurance can usually decrease the cost of treatment significantly. 
Each of these factors influences the cost of drug rehab in McKinney, TX. You'll find that prices vary greatly, but the average cost of outpatient rehab in Texas is $1,698. The average cost of inpatient treatment is $56,623. For medication assisted treatment, McKinney residents can expect to pay around $126 per week for methadone, $155 per week for buprenorphine, and $1,177 per month for Naltrexone, based on national averages.6
How Do You Pay for Addiction Treatment in McKinney?
While drug rehab in McKinney, TX, can be expensive, there are many options available to reduce the cost. Texas residents can use the following programs to make treatment more affordable.
Private Insurance
The Mental Health Parity and Addiction Equity Act requires all insurance providers to cover substance abuse treatment to some extent. Since each plan differs regarding specific coverage, Washington residents must check with their provider to confirm exactly what is covered under their plan.
Washington Medicaid
Washington Medicaid is a government program for low-income residents that provides health coverage for individuals and families whose income is below specific levels. To use this program, residents must qualify and apply for Medicaid coverage, and the treatment facility must accept Medicaid as a method of payment.
Washington Medicare
Medicare is a government program that provides health insurance coverage for Washington residents aged 65 or older and individuals with certain disabilities. Not all rehab facilities accept Medicare as a payment method, so it's important to research each program to determine if Medicare benefits will apply to their services.
Sliding Scale Rehabs
Sliding-scale rehabs allow Washington residents to pay only what they can afford for treatment, based on their income. To qualify, residents must usually provide proof of income.
TRICARE in Washington
TRICARE in Washington (West region) provides health insurance coverage for U.S. military personnel, veterans, and their families. This coverage includes addiction treatment services, but not all plans offer the same amount of coverage.
IHS-Funded Drug Rehabs
Indian Health Service (IHS) rehabs provide free or low-cost treatment for Native Americans and Native Alaskans. This program is available even if the individual has other methods they could use for payment.
Making Drug and Alcohol Rehab More Affordable
Looking at the cost of treatment can feel overwhelming. Fortunately, opportunities exist to further reduce the cost of treatment and put it well within reach. Consider the following options to make treatment more affordable.
Choose a Program Offering Payment Plans:
Often, drug rehabs in Fontana, CA, will allow patients to choose a payment plan rather than pay the entire sum upfront. Under this plan, you'll pay a fee or interest, which will allow you to make smaller weekly or monthly payments for your treatment.
Apply for a Rehab Scholarship:
You may be able to pay for some or all of your treatment with a scholarship. Rehab facilities, corporations, and nonprofits award scholarships based on financial need and personal situation. Learn about scholarships and how to apply for them from local drug rehabs in Fontana, CA.
Ask About Sliding Scale Payment Options: Be sure to ask if a treatment center offers sliding scale payment options. These plans allow you to pay only what you can afford based on your income. Facilities don't always advertise this option, so always ask. You usually need to provide proof of income to qualify.
Levels of Care for Addiction Treatment in McKinney, TX
Detox
Performed under medical supervision, detox is the process of comfortably and safely removing substances from your system. Once detox is complete, you can transition to addiction treatment services.
Inpatient Drug and Alcohol Rehab
Inpatient treatment, also called residential rehab, provides 24/7 care while you live at a rehab facility. Typical treatment services include individual and group therapy, medication, and nutritional counseling.
Partial hospitalization programs (PHPs)
PHPs offer many of the same treatment services as inpatient care, but you return home during non-treatment times. This type of treatment often serves as a bridge between inpatient and outpatient care.
Intensive Outpatient Programs (IOPs)
IOPs are a step down from PHPs. With this type of program, you attend counseling several days each week while spending the rest of your time at home, at work, or fulfilling other obligations.
Standard Outpatient
Standard outpatient care is the least intensive option. It involves a couple of hours of treatment each week. It is appropriate for Florida residents who are highly motivated and have a strong support system.
Aftercare
Aftercare, or relapse prevention, starts after a rehab program is complete. It provides ongoing support such as sober living homes and 12-step support groups.
Alcohol and Drug Laws in McKinney, TX
The following laws govern substance use and related issues in McKinney, TX:
Texas Good Samaritan Overdose Prevention Statute: This state law protects people who call emergency medical personnel for help during a suspected overdose. The goal is to eliminate the fear of legal prosecution when calling 911. However, there are limits to this protection. Texas residents can only use this protection once within an 18-month period, and those who have an existing felony conviction are not immune to prosecution under this law.

Rehabs for Individuals Arrested or Convicted for Non-Violent Crimes: State Bill 1849, also known as the Sandra Bland Act, allows Texas legal authorities to identify those who are suspected of having a substance use disorder and divert them to treatment rather than sentence them to jail.

City of McKinney Alcoholic Beverages Ordinances: In McKinney, it is unlawful for any person to consume or possess an open container of alcohol in a public place on Sundays between 2:15 am and 12 pm and on any day between 2:15 am and 7 am. During permissible times, it is legal for any person of legal age to possess an open container and/or consume alcoholic beverages in public. It is unlawful for anyone to consume alcoholic beverages in city-owned buildings and structures except those allowed by ordinances, such as the McKinney Performing Arts Center. Alcoholic beverages can only be sold in a zoning district where retail sales are allowed, and the distance between retailers who sell alcoholic beverages and schools, churches, or hospitals must be a minimum of 300 feet.7

Texas Protections for Employees Seeking Addiction Treatment: If an employee seeks alcohol or drug treatment, they may be able to receive time off work to undergo treatment, under the Family Medical Leave Act (FMLA). Texas employees also have protections under the Americans with Disabilities Act, if they stop using substances and seek treatment.