Expert Insights

I recently learned about an amazing program offered at the Betty Ford Center in Irving. It's a three-day program created especially for the children of addicted parents. They call it the "Five Star Kids Program." The goal is to help children aged 12 and under to understand they are not to blame for their parents' addictions, nor can they control their parents' addictions. When one or both parents struggle with addiction, many of the household duties (and often the parental duties) fall on these young children. They're forced to grow up too fast and take on too much responsibility while watching a parent abdicate their duties. They can't be the carefree kids they were meant to be, and that's so unfair. The Five Star Kids Program aims to teach these children that it's okay to trust again, and it's okay to speak up when things aren't right in their homes.

~ Rita Milios
Top 5 Drug Rehabs in Irving
Every alcohol and drug rehab in Irving offers its own set of unique amenities, programs, and therapies. Evidence-based treatment is available at multiple inpatient centers in Irving. These facilities often provide a range of therapies, faith-based treatments, and outpatient options for recovery.
Below are the top five addiction treatment centers in Irving based on the following criteria:
Offering evidence-based treatment
Accreditation
Certifications
Client testimonials reviews
Greenhouse Outpatient Treatment Facility
Located in the Dallas-Fort Worth metro area, Greenhouse Treatment Center offers high-quality addiction treatment. You'll have access to standard outpatient programs that are more flexible and less intensive than other partial hospitalization programs (PHPs) and intensive outpatient programs (IOPs).

Treatment programs include:

tandard outpatient care
Telehealth addiction treatment
Veteran and first responders services
LGBTQ+ support
Christian recovery program
Individual, family, and group therapy
12-step groups
Sober living community

Treatment programs are supported by:

Commission on Accreditation of Rehabilitation Facilities (CARF) accreditation
Licensed by the Texas Department of State Health Services
National Association for Behavioral Healthcare (NABH) member
Compliancy Group HIPAA Seal
Better Business Bureau A+ Rating

Location and contact information:
1171 107th St
Grand Prairie, TX 75050
(972) 597-0843
Arise Recovery Centers – Southlake Alcohol & Drug Rehab
Arise Recovery Centers specializes in creating individualized, evidence-based outpatient drug and alcohol rehab programs for people who are battling addiction and substance use disorders. You'll learn the life skills you need to thrive in sobriety through their intensive outpatient programs (IOPs) and supportive outpatient programs (SOPs).

Treatment programs include:

Drug and alcohol rehab
Intensive outpatient programs (IOPs)
Supportive outpatient programs (SOPs)
Individual, group, and family therapy

Treatment programs are supported by:

Joint Commission accreditation

Location and contact information:
2535 E Southlake Blvd # 200
Southlake, TX 76092
(817) 381-0485
Solutions Outpatient Services
The Menninger Solutions team aims to help adults and their families who are struggling with substance use and codependency. They offer intensive outpatient treatment programs (IOPs) during evenings on the weekdays.

Treatment programs include:

Prevention
Adolescent services
Women's services
Men's services
Family services
Outpatient
Residential treatment
Medical detox
Medication services
DUI
Telehealth

Location and contact information:
4300 MacArthur Ave Suite 270
Dallas, TX 75209
(214) 369-1155
Baylor Scott & White Outpatient Rehabilitation
Baylor Scott & White Institute for Rehabilitation helps its patients find their way back from all kinds of injuries, illnesses, and chronic conditions. They have a network of inpatient rehab facilities and outpatient therapy centers all throughout the Lone Star State.

Treatment programs include:

Inpatient rehabilitation
Outpatient therapy
Adult program
Men's and women's rehab
Young adult program
Dual diagnosis

Location and contact information:
1215 Kinwest Pkwy Ste 110
Irving, TX 75063
(972) 506-0931
Valley Hope of Grapevine
Valley Hope of Grapevine offers high-quality intensive drug and alcohol addiction treatment. Their outpatient treatment approach allows patients and families to continue to live at home and maintain their family responsibilities and work schedule while getting the help they need.

Treatment programs include:

Residential
Outpatient
TeleCare
Detox
Medication-assisted treatment (MAT)
Co-occurring disorders
Family care
Spiritual care
Veteran care

Treatment programs are supported by:

Joint Commission accreditation
LegitScript Certified
National Association of Addiction Treatment Providers (NAATP) member

Location and contact information:
2300 William D Tate Ave
Grapevine, TX 76051
(817) 424-1305
How Does Irving Compare in Alcohol and Drug Use?
Conveniently located between Dallas and Fort Worth, Irving is home to over 268,000 people and is the 10th-largest city in Texas.1 But like so many other cities in the Lone Star State and in the nation, Irving struggles with drug addiction and overdose death rates. Texas saw an 80% increase in synthetic opioid-related deaths in 2021 as compared to 2020.2 If you or someone you love is battling addiction and substance abuse, there are over 120 accredited alcohol and drug rehab centers in Irving and the surrounding area that can get you on the path to sobriety.3
Located in Dallas County, Irving has seen its share of illegal drug activity. In the fall of 2021, a man who led an Irving drug trafficking ring was sentenced to more than 19 years in federal prison.1 As part of the investigation, Irving Police made more than a dozen purchases of cocaine, methamphetamine, LSD, TCH, and other drugs.1
In Dallas County: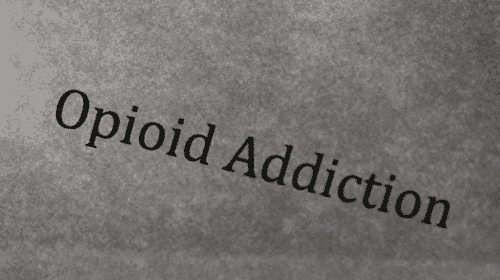 The top substances misused by adults entering treatment were alcohol, heroin, marijuana, meth, and opiates.2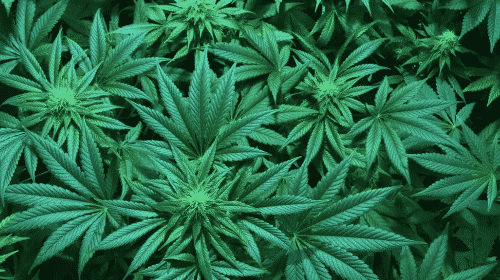 Marijuana and alcohol were the two most common substances listed by teens seeking out treatment.2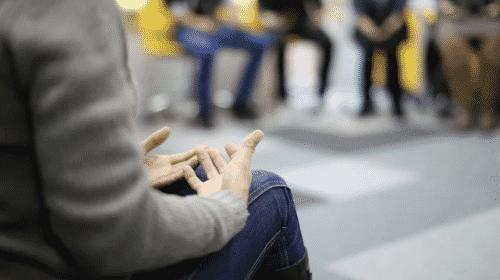 Of all the people in the county that sought out treatment in 2017, 82% went into outpatient treatment.2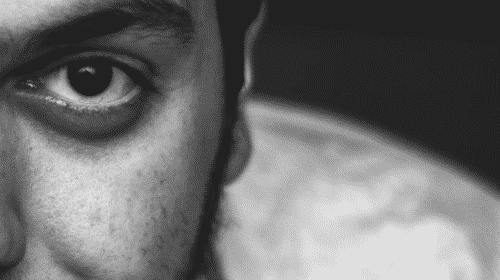 Almost 75% of people who entered rehab were between 26-60 years old.2
In Irving, the percentage of adults who reported binge drinking at least once over 30 days has been steadily on the rise since 2016.3 In 2019, 19.5% of adults reported binge drinking, an increase from 2018 and higher than the Dallas County average.3
How Expensive is Drug Rehab in Irving?
There are free or low-cost drug and alcohol rehabs in Irving and more luxury options that can be extremely pricey.
If cost is a concern, some facilities will work with you to ensure you get the treatment you need. Don't let cost be the factor that keeps you from getting help for your substance use disorder.
Are There Low-Cost and Free Drug Rehab Centers in Irving?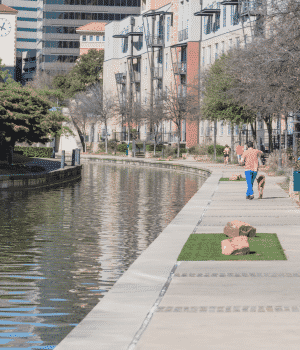 Residents of Irving can take advantage of state-funded treatment options. These facilities receive government or grant funding, allowing them to cover all or part of the cost for people without insurance or with limited income.
Anyone who lives in Texas can contact the Outreach, Screening, Assessment & Referral (OSAR) service to learn more about how to access substance use services.4 OSAR is broken into regions, and Irving falls into Region 3—North Texas Behavioral Health Authority.4
Does Insurance Cover Rehab Center Costs?
Medicare and Medicaid cover at least part of drug or alcohol rehab in Irving. Medicaid is a state-funded health insurance program that provides health coverage to eligible low-income adults and people with disabilities. With the passage of the Affordable Care Act, Medicaid is now required to cover at least some inpatient and outpatient care and detoxification.
Medicare is federal health insurance for people 65 years old and up. While it covers most substance use disorder treatments, some types of services are not covered. You'll want to contact your Medicare provider for details on your specific coverage.
Most Irving drug rehabs also accept private insurance. This is the type of insurance you get through an employer. Insurance companies are required to cover certain basic health services, including substance use disorders.
Each plan offers different benefits. You'll want to call your provider directly to see what types of care are covered and if you need to see an in-network provider. You can also call our helpline at 800-405-1685 (
Who Answers?) . Our specialists are also available 24/7 to help with any insurance questions.
Choosing the Right Level of Care
Treatment at drug rehabs and detox centers in Irving will often include several steps across the continuum of care. While the severity of your addiction and your specific needs will determine where you start the process, your recovery journey will be a lifelong one.
Your doctor or Irving alcohol rehabs can perform a substance abuse assessment. The purpose of this assessment is to determine the presence of an addiction, its severity, and whether there are co-occurring conditions. This information will be used to develop a personalized plan designed to address your specific needs.
Medical Detox
A vital first step in the recovery process is ridding the body of harmful substances. This is called detoxification. Medical detox can be done in an inpatient or outpatient setting, depending on your needs. It's designed to help manage the potentially dangerous side effects of stopping drug or alcohol use and often includes medications administered by medical staff.5 These medications can help make withdrawal symptoms more manageable.5
Detoxification does not address the underlying reasons for your addiction and should be followed by formal substance use disorder treatment in an inpatient or outpatient facility.
Inpatient Drug Rehab in Irving
An inpatient drug or alcohol rehab in Irving is a facility where patients live for a certain period during their program. The average stay is 30 days, but some programs offer longer stays. The length of your stay depends on the severity of your addiction, if there are any co-occurring mental health conditions, and whether you've been through rehabilitation in the past.
Inpatient can include group and individual therapy, medical appointments, a family program, education workshops, wellness and fitness activities, and planning for aftercare. The benefits of inpatient care include being in a safe and structured environment free from outside influences and being surrounded by a support system of fellow patients who understand the struggles of addiction.
Outpatient and Step-Down Care
Once inpatient has ended, many patients need to continue care in a different setting. This is called "stepping down" in treatment.
For some people, inpatient care isn't the right fit, and outpatient services are their first experience with substance use disorder treatment. If it's determined your addiction is mild and you have the necessary support system at home, outpatient care may provide the level of care you need.
Here is a breakdown of the various outpatient programs available:
Standard outpatient treatment: A standard outpatient program requires the lowest weekly time commitment of all the outpatient options. This type of care is typically recommended for those with less severe addictions and a supportive living environment. Standard outpatient care typically involves 1 or 2 sessions a week that can include group, individual, or family therapy
Intensive outpatient substance abuse treatment (IOPs): An IOP or intensive outpatient program has less of a weekly time commitment than a PHP, allowing patients to return to daily activities such as work or school. In an IOP, patients typically go to a facility about three times a week for around nine hours total of counseling, therapy, or any additional services determined necessary.
Partial hospitalization programs (PHPs): A partial hospitalization program or PHP asks that patients participate in treatment 4-6 hours a day at least five days a week.6 This can be a good next step for anyone who has just left inpatient rehab but still feels they need a higher level of support. A PHP can help patients with the adjustment back to their daily lives. The time commitment of a PHP can provide needed structure, which can be beneficial in helping to prevent a relapse.
Aftercare and Relapse Prevention
There is no cure for addiction. Recovery is a lifelong process that requires commitment. One way to stay on track is to develop an aftercare and relapse prevention plan with your treatment team before leaving rehab. This will provide some guidelines to follow post-treatment.
Here are a few of the more common aftercare options:
Support Groups
Support groups are a mainstay of addiction treatment. In a support group, participants can share their experiences, offer encouragement, and receive the same in return. Hearing from others who are facing similar challenges can make people feel less alone in their addiction. The basic premise is that people can help each other achieve and maintain sobriety.
Transitional Housing
Transitional housing, or sober living homes, are places you can move into after completing an inpatient program. It can serve as a middle ground that provides a bit more freedom than an inpatient facility but still offers a sober living environment that supports your recovery. Patients can practice the skills they learned in treatment before fully living on their own again.
Ongoing Therapy
Once treatment has ended, it's beneficial to continue to attend group and individual therapy sessions. Ongoing therapy can help you continue your personal growth and address the underlying issues that led to your substance use disorder. It's also a safe environment where you can share any struggles you may be encountering after rehab.
How to Choose the Right Irving Drug Rehab for You
It's important to think about what matters most to you when choosing the right Irving rehab. Looking at things such as cost, location, and approaches can help you narrow down your potential list of options.
Program Cost: For most people, the cost is the driving factor in deciding what Irving drug rehab to choose. If you have insurance, you'll want to find a program that is covered by your plan. If you don't have insurance, look for addiction treatment centers that offer financing options or sliding scale payment plans, or even scholarship options. Depending on your income level, some may be free or have a nominal cost.
Inpatient or Outpatient: While inpatient provides you the chance to focus 100% on your recovery, living away from home for an extended period isn't the right choice for everyone. Deciding between inpatient and outpatient care will narrow down your choices significantly. If you're not sure, a healthcare provider can do an evaluation and make a recommendation.
Center Location: If you enjoy the energy of an urban setting, a facility situated downtown may be the right fit. However, if you prefer peace and quiet, it's a good idea to look for a drug rehab in Irving that is in a more tranquil setting.
Specializations: It's not unusual for a program to be dedicated to a specific population, such as veterans, teens, or the LGBTQ+ population. Others are designed for just men or women. You'll want to decide if a specialized program will help you better address your substance use disorder.
Treatment Approach: Some facilities approach care with a specific philosophy. Holistic rehabs integrate complementary therapies such as acupuncture or art therapy into their care. A faith-based program will incorporate spirituality into its services. If a treatment approach is important to you, you'll want to explore these options.
What to Look for in a Quality Treatment Program
It can be difficult to sort through the many options available. Here are a few things to look for when deciding whether you're considering a quality program in Irving:
Program Accreditation
At a minimum, a program must meet state licensing requirements. Many facilities also undergo the accreditation process. This means the facility has gone through a series of evaluations and has received a seal of approval from the accrediting body.
Utilizing Individual Treatment Plans
Recovery is not a one-size-fits-all experience. Treatment varies depending on the type of substance and the patient. Matching settings, interventions, and services to your needs is critical to overall success. A quality facility will attend to the overall needs of the patient, not just the substance use disorder.
Access to Medical Care Onsite
Some patients may enter a drug or alcohol rehab in Irving with additional chronic health issues such as diabetes or chronic pain. Addiction can also make it hard to fulfill your daily needs, such as adequate nutrition, and puts you at higher risk for some infectious diseases. Access to medical care onsite ensures you receive the health care you need to stabilize your condition and complete the process.
Family Involvement in Treatment
For some patients, family involvement is an important part of the process. Family behavioral therapy is successful in both adults and teens. This type of therapy is designed to address not only substance use but any co-occurring problems such as family conflict, behavioral issues, and depression.
Use of Evidence-Based Practices
A quality program will use evidence-based practices with its patients. Each approach to drug treatment is designed to address certain aspects of drug addiction and its consequences. These evidence-based practices can include medication and behavioral approaches such as cognitive-behavioral therapy.
Should You Travel for Drug and Alcohol Rehab in Irving?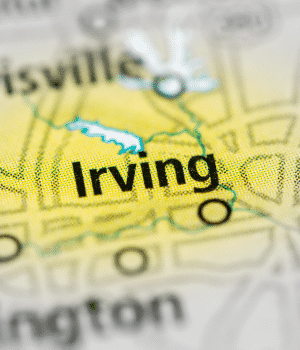 While Irving still has an urban area, it does offer more of a smaller city feel than nearby Dallas and Fort Worth. If you're looking for a quieter treatment setting, Irving may be a good fit.
Irving is a city of great neighborhoods, each with its unique character and appeal. Here are just a few that you may consider for treatment:
Las Colinas: Las Colinas is a planned urban community with dozens of small lakes, jogging trails, public and private parks, museums, and cultural institutions. Northlake College, the University of Dallas, and the Las Colinas Medical Center all have campuses in this neighborhood.
Valley Ranch: Valley Ranch is located north of I-635. It features over 5 miles of well-maintained landscaped walkways along the canal, ponds, parks, and an aquatic center. It also sits upon land that was formerly a working cattle ranch.
The Hospital District: One of the most conveniently located neighborhoods in Irving, the Hospital District, is adjacent to Baylor Scott and White Medical Center. This quiet, older section of the city is also located close to the Dallas-Fort Worth Airport.
Heritage District: One of Irving's oldest neighborhoods, the Heritage District, is a very walkable area near restaurants, parks, and shops. This charming part of town has a historic Main Street, museums that honor Irving's past, and important landmarks.
Drug and Alcohol Laws in Irving
There are various laws in Texas and Dallas County that were created to help decrease the number of drug overdoses in the state and keep people who are dealing with substance use disorder out of the criminal justice system.
Texas Naloxone Access Law: The Texas Pharmacy Association has a physician-signed standing order for naloxone, which can be used to reverse an opioid overdose. This order authorizes any pharmacist in good standing with the state board to dispense naloxone without a prescription. In Texas, naloxone is available over the counter at CVS or Walgreens pharmacy.
Jessica Sosa Act: The Jessica Sosa Act is a type of Good Samaritan legislation that protects people from being charged with a drug-related crime if they call for medical help during a drug or alcohol overdose. They must be the first person to call 911, stay at the scene until help arrives, and cooperate with law enforcement.
Dallas County DIVERT Court: The Dallas Initiative for Diversion and Expedited Rehabilitation and Treatment (DIVERT Court) is available to county residents who have been charged with drug or alcohol offenses. It provides court-supervised treatment services and case management to address the substance use disorder and keep the person out of jail. After completing the DIVERT Court program, the original charge can be dismissed. You may also file to have the offense removed from your record. DIVERT also gives you the chance to develop job skills and rebuild family and community relationships.
If you need help determining which accredited alcohol and drug rehab centers in Irving are right for you, don't hesitate to call our treatment support specialists at 800-405-1685 (
Who Answers?) .