Grand Prairie Alcohol and Drug Use Statistics
Grand Prairie, Texas, spans Tarrant, Dallas, and Ellis counties. Together comprise a large portion of the Dallas-Fort Worth metro. Like many cities within the DFW metroplex, Grand Prairie has long struggled with substance abuse among its residents. Concerning drug and alcohol use, statistics in recent years include:1,2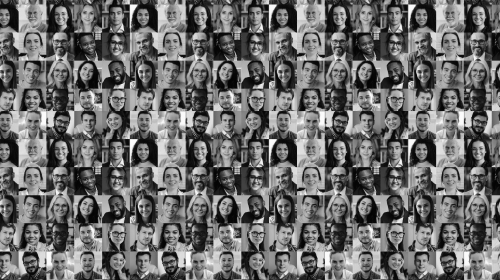 In 2017, roughly 16,600 Dallas County residents had an alcohol use disorder, while nearly 14,000 had a cannabis use disorder. Nearly 7,000 county residents had a cocaine use disorder.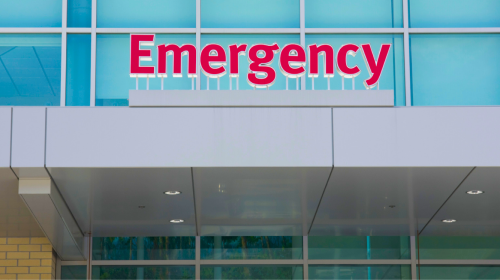 Dallas County recorded roughly 214,600 cases of substance abuse during hospital visits in 2017 alone.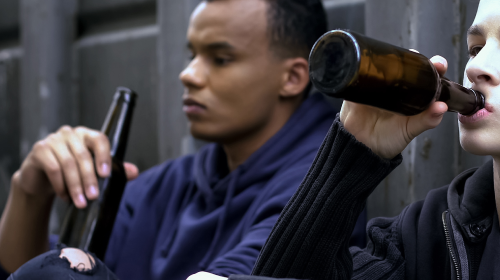 Roughly 18% of Dallas, Tarrant, and Ellis County adults reported binge drinking in 2019.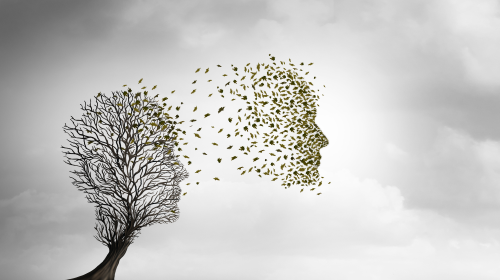 Across Dallas, Tarrant, and Ellis Counties, approximately 11 out of every 100,000 residents died from a drug-related overdose between 2018 and 2020.
Expert Insights

I recently learned about a fentanyl vaccine which could save thousands of lives lost to this deadly drug. Researchers at the University of Houston have developed a potential vaccine that stops fentanyl from getting into the brain. Having watched the wave of fentanyl overdoses hitting Grand Prairie this news couldn't come at a better time as fentanyl deaths rose 340 percent from just 2019 to 2021. It's clear that what we're doing isn't working and innovations like a fentanyl vaccine could save so many lives. While we wait for FDA approval, it's critical that we provide fentanyl testing kits, increase access to addiction treatment resources, and provide Narcan to anyone who uses drugs, because many street drugs are being laced with fentanyl and the person using them may not know.

~ Olivia Pennelle
Top 5 Drug Rehabs in Grand Prairie, Texas
Below are the top five addiction treatment centers in Grand Prairie based on the following criteria:
Offering evidence-based treatment
Accreditation
Certifications
Client testimonials / reviews
Greenhouse Treatment Center
Greenhouse Treatment Center is a luxury, residential substance abuse treatment facility, located in Grand Prairie, near the Dallas-Fort Worth area. They feature spacious, lush outdoor spaces, a pool and gardens, large, well-appointed rooms, relaxation activities, and mindfulness therapies.

Greenhouse Treatment Center specializes in:

Detox
Inpatient Residential Facility
Medication-assisted Treatment
Co-Occurring Disorder Treatment
Individual Therapy
Family Therapy
Trauma-based Therapies
12-Step Programs
LGBTQ+ Support
Christian/ Faith-based Recovery Programs
Veterans Services
First Responder Services
Telehealth Services
Mindfulness Activities
Art & Music Activities

Treatment programs are supported by:

Commission on Accreditation of Rehabilitation Facilities (CARF)

Location and contact information:
1171 107th Steet
Grand Prairie, TX 75050
469-551-4746
MAT Texas – Opioid Treatment Center
MAT Texas – Opioid Treatment Center is an outpatient opioid and prescription drug addiction treatment center located off Hwy. 360 in Grand Prairie, 4 miles north of the Social Security Administration. They use methadone, buprenorphine, and Naloxone in their medication-assisted treatment.

MAT Texas – Opioid Treatment Center specializes in:

Medication Assisted Treatment
Intensive Outpatient Program
Co-occurring Disorder Treatment
Individual Counseling
Group Counseling
Cognitive Behavioral Therapy
Family Support

Treatment programs are supported by:

Location and contact information:
2100 N Hwy 360
Grand Prairie, TX 75050
469-460-7090
CleanSlate Outpatient Addiction Medicine
CleanSlate Outpatient Addiction Medicine is an outpatient drug and alcohol treatment facility located in Arlington, 9 miles west of Grand Prairie. They offer evidence-based medication-assisted substance abuse and co-occurring diagnosis treatment, led by a trained medical staff. They collaborate with Drug Court and the Corrections Dept.

CleanSlate Outpatient Addiction Medicine specializes in:

Outpatient Treatment
Medication-assisted Detox Treatment
Medically Monitored Alcohol Detox
Co-occurring Disorder Treatment
Opioid Addiction Treatment
Individual Counseling
Coordination with local healthcare and social services resources
Drug Court and Corrections Department partnerships
LGBTQ+ and Veteran-friendly

Location and contact information:
2912 Kraft St. #30
Arlington TX
817-522-5138
CDHS Inc
CDHS Inc, located east of Arlington, off HWY. 360, is an outpatient opiate treatment facility serving Arlington, Grand Prairie, and surrounding areas. They offer Medication Assisted Therapy (MAT) to treat addiction to heroin, pain pills, or other opiates.

CDHA Inc specializes in:

Outpatient Treatment
Medication-assisted Treatment
Individual Counseling
Group Counseling
Family Support

Treatment programs are supported by:

Location and contact information:
214 Billings St.
Arlington, TX 76010
817-652-1004
Millwood Hospital
Millwood Hospital is located north of Arlington, near I-30 in the Dallas-Fort Worth metro area. The 130-bed facility provides acute mental health care for chemical dependency and mental health conditions requiring 24-hour care. They also offer outpatient services via a 6-week day treatment program. Millwood Hospital serves adults and youth grades 7-12.

Millwood Hospital specializes in:

Inpatient Treatment
Intensive Outpatient Treatment
Partial Hospitalization Program
Substance Abuse Treatment
Co-occurring Disorders
Individual Counseling
Group Counseling

Treatment programs are supported by:

Location and contact information:
1011 North Cooper St.
Arlington, TX 76001
817-476-7975
Cost of Drug Rehab in Grand Prairie
Grand Prairie drug rehabs structure their treatment costs based on several factors, so no two facilities charge the same price. Your treatment costs will also depend on various factors unique to your needs and situation, some of which include:
The type of treatment you need (inpatient or outpatient)
Whether you need specialized services like medical detox, medication-assisted treatment, or psychiatric care
The length of time you spend in rehab
Whether you have health insurance and your plan's extent of coverage
Whether you qualify for various forms of financial assistance, such as sliding-scale services or scholarships
The type of rehab facility you choose (state-funded, non-profit, privately funded, luxury, standard, etc.)
Low-Cost and Free Drug Rehab Centers in Grand Prairie?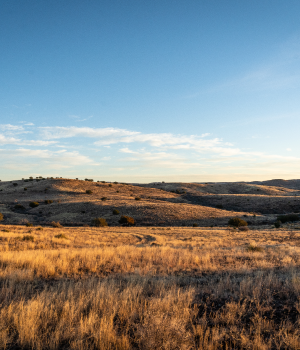 If you have limited financial means, you may qualify to enroll in a state-funded drug or alcohol rehab in Grand Prairie. These facilities receive state and federal funding, which allows them to provide low-cost or free care for persons who would not otherwise have access to care.
Like privately funded addiction treatment centers, state-funded facilities use evidence-based addiction therapies and treatment approaches. They offer various intensities of care, including detox, inpatient, outpatient programs, aftercare, and transitional housing. However, these facilities may not offer special amenities or alternative therapies due to funding limitations.
To qualify for reduced-cost or free care at a state-funded alcohol or drug rehab in Grand Prairie, you must be able to demonstrate financial need. Be prepared to provide proof of income, residency, and insurance status so the facility can determine the type of assistance you're eligible for. If you're interested in applying to one of these facilities, contact the Texas Department of Health and Human Services for information about programs near you.
Does Insurance Cover Rehab Center Costs?
The Affordable Care Act and the Mental Health Parity and Addiction Equity Act classify addiction treatment as an essential health benefit. They also classify mental health treatment for co-occurring disorders as an essential health benefit. Under these laws, insurance providers must offer plans that cover addiction and mental health services to some extent. However, there is no universally mandated level of coverage.3
Whether you have a government-subsidized or private healthcare plan, you can use your insurance to pay for alcohol or drug rehab in Grand Prairie. But keep in mind that many local facilities do not accept all types of insurance. You must verify your coverage before enrolling to ensure your plan will pay for part or all of your costs.
Medicaid
Medicaid is a state and federally-funded insurance program that provides free and low-cost healthcare plans to eligible, low-income Texas residents and their dependents. If you're a Texas Medicaid beneficiary, your plan should cover several medically necessary substance abuse services, including:4
Screenings and assessments
Medical detoxification
Inpatient care
Partial hospitalization day services
Medication-assisted treatment
Psychiatric treatment
Peer specialist services
Counseling
If you want to use your plan to pay for care, you must choose drug rehabs or detox centers in Grand Prairie that accept Medicaid as a form of payment. You can contact the Texas Department of Health and Human Services to find centers that accept Medicaid, Medicare, or both.
Medicare
Medicare is a federal health insurance program for people over the age of 65 and younger people with certain disabilities. This type of insurance covers many of the same medically necessary inpatient and outpatient addiction treatment and mental health services that Medicaid covers. It also allows low-income persons to have a Medicaid plan and use specific Medicaid benefits to cover the cost of their plan's premiums, copayments, and coinsurance.5
If you're a Medicare beneficiary and want to use your insurance to cover your costs, you must enroll in a Medicare-approved rehab center. To find Grand Prairie rehab facilities that will accept your plan, you can contact each treatment center individually and ask if they take Medicare.
You can also call our helpline at 800-405-1685 (
Who Answers?) to speak to a specialist.
Private Insurance
If you have health insurance through a private provider like Aetna, Blue Cross Blue Shield, or UnitedHealth, your plan should cover addiction treatment. However, your extent of coverage depends entirely on your provider and plan, so you may need to pay some costs out of pocket. You'll also need to enroll in a facility that's in-network with your plan for your insurance to pay for covered expenses.
If you're unsure what your plan covers, call the number on the back of your insurance card to speak with a benefits representative who can give you the details. You can also call our free, 24/7 helpline for assistance in verifying your coverage at Grand Prairie alcohol rehabs.
Addiction Treatment Settings
As you look into your options for drug or alcohol rehab in Grand Prairie, you'll come across two types of settings: inpatient and outpatient. Understanding the differences between these types of care, as well as the benefits and drawbacks of each one, will help you narrow down your options.
Inpatient takes place in a residential facility, and most programs last anywhere from 30-90 days. This type of care requires you to live onsite at the facility, where you'll have a semi-private or private room. You'll live in a community with other people who are also working through recovery and will have continual access to professionals.
Throughout an inpatient program, you'll participate in structured, evidence-based therapy according to the facility's schedule. You may also have access to unique amenities and alternative, holistic therapies, depending on the facility. Many inpatient programs also offer medication-assisted treatment and care for co-occurring mental health disorders to provide a comprehensive approach to recovery.
Outpatient offers more flexibility and autonomy than inpatient since you can live at home or in sober-living housing rather than in the facility. However, you must travel to the treatment center for each therapy session, so reliable transportation is required.
Depending on your needs, you may benefit from the high-intensity treatment provided by a partial hospitalization program (PHP) or intensive outpatient program (IOP). These programs involve several days of care per week, with therapy sessions lasting several hours per day. Research suggests that for many people, these levels of outpatient care are equally effective as inpatient care.6 If you're far along in your recovery journey or need long-term aftercare support, a standard outpatient program may be a better fit for your needs. This type of program provides the lowest intensity of addiction care, which typically consists of group counseling, peer support, and education.
Specialized Drug Rehabs in Grand Prairie
As you research Grand Prairie drug rehabs, you may find that some facilities offer various types of treatment programs. Depending on your beliefs, values, and preferences, one of the following programs may be a strong fit for your needs.
Holistic
Holistic programs integrate evidence-based addiction therapies and alternative, experiential therapies to provide a "whole-person" approach to addiction recovery. Yoga, nature therapy, art therapy, and animal therapy are just a few of the holistic approaches these programs may offer to support healing and overall well-being.
Faith-Based and Christian
Faith-based and Christian programs make spiritual healing a central component of their recovery model. These programs often use a 12-Step treatment approach, which outlines various actions designed to propel patients toward spiritual healing and addiction recovery. Prayer, meditation, religious services, spiritual counseling, and spiritual discussion are typically integrated into treatment, and most facilities use evidence-based addiction therapies, as well.
Luxury
Luxury programs provide a serene, secluded, and upscale environment designed to make patients feel as comfortable and relaxed as possible throughout their stay. These facilities often feel and look like a resort and offer a variety of high-end amenities that cater to their patients' every need. Private rooms, gourmet meals, spa treatments, and recreational facilities are staple amenities at luxury centers, as are holistic therapies. Patient-to-provider ratios are typically very low, and programs are highly personalized to each person's unique needs.
Executive
Executive programs are specifically designed for professionals who must continue working and need a high level of privacy as they engage in treatment. Executive programs offer access to computers and the internet for work-related activities. Many also offer private conference rooms, and some provide discreet support for patients who must travel for business during care.
Dual Diagnosis
Addiction and mental health disorders, such as depression, PTSD, and personality disorders, often affect people at the same time. When a person has these co-occurring disorders, they often influence one another and can complicate the recovery process.
Medication-Assisted Treatment
Medication-assisted treatment (MAT) involves a combination of therapy, counseling, and FDA-approved medications that treat opioid- and alcohol-use disorders. This comprehensive, evidence-based approach helps minimize substance cravings, block the rewarding effects of substance use, and rebalance the brain chemistry affected by addiction. Research shows that MAT programs can offer several benefits for people with alcohol or opioid dependence, including:7
Boosting patient survival rates
Improving treatment retention
Reducing the risk of relapse and overdose
Improving patients' likelihood of obtaining and maintaining employment
If your provider determines a MAT program may help you, you may receive one or more of the following medications, depending on your needs.
Methadone: Methadone is an FDA-approved, full opioid agonist used to treat dependence on short-acting opioids like heroin, oxycodone, hydrocodone, and morphine. This medication works by binding to opioid receptors in the brain and reducing the euphoric effects of other opioid drugs. It also helps establish a cross-tolerance that reduces withdrawal symptoms and cravings for up to 36 hours.8
Suboxone: Suboxone (buprenorphine/naltrexone) is an oral medication approved by the FDA for the treatment of opioid dependence. Buprenorphine is a partial opioid agonist that helps minimize withdrawal symptoms and diminish cravings by binding to the brain's opioid receptors. Naloxone is an opioid antagonist that will rapidly reverse the effects of buprenorphine if a person attempts to misuse Suboxone.9, 10
Naltrexone: Naltrexone is an opioid antagonist that's FDA approved for the treatment of opioid and alcohol dependence. It works by binding the body's endorphin and opioid receptors to block the desirable effects of alcohol and the sedative and euphoric effects of opioid drugs. When used to treat opioid dependence, naltrexone can help suppress substance cravings and minimize the potential for further opioid use.11

Antabuse (Disulfiram): Antabuse is FDA-approved for the treatment of alcohol dependence in people who've already completed detox. It works by preventing the body from completely breaking down alcohol, which causes alcohol-derived toxins to accumulate in a person's system. If a person drinks even a small amount after taking disulfiram, they'll experience distressing side effects like nausea, dizziness, anxiety, and chest pain.12

Acamprosate: Acamprosate is an FDA-approved prescription medication that treats chronic alcohol dependence in people who have been abstinent for a minimum of five days. This medication works by modulating neurotransmitter activity in the brain to reduce alcohol cravings and alter alcohol-related reward pathways.
Should You Travel for Drug and Alcohol Rehab in Grand Prairie?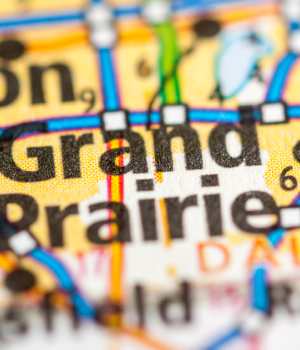 Traveling to a drug or alcohol rehab in Grand Prairie is a big decision that requires careful consideration. If you're thinking about making the journey, consider the following questions to determine if traveling for treatment is right for your needs and situation:
Do you have health insurance? Does your plan cover care at any Grand Prairie detox centers and drug rehabs?
Does your insurance provide any compensation for travel-related expenses? If not, would traveling put a serious strain on your finances?
Do you have access to the type of treatment you need where you currently live?
Is the type of care you need readily accessible in Grand Prairie?
Do you have relatives or friends in the area who can support you as you work through recovery?
Would leaving your day-to-day environment help you eliminate distractions and triggers that may complicate your recovery?
If you feel that traveling is right for you, Grand Prairie is a wonderful place to begin your recovery journey. You'll have access to many resources that can help you heal from addiction and work toward a healthier future.
Grand Prairie is situated between two major Texas cities, Dallas and Fort Worth, and is part of the massive DFW metro area. Given the city's central location, you'll have easy access to a wide variety of amenities, no matter where you choose to enroll in rehab. That said, some parts of town may suit your preferences better than others.
If you're looking at Grand Prairie alcohol rehabs and love the great outdoors, you may want to consider treatment facilities in the southern part of town. This area will allow you easy access to several state parks, hiking and biking trails, and large lakes. The northern part of town also features several public parks and trails and is a relatively short distance from the massive Grapevine and Lewisville lakes.
Addiction treatment centers located in both the eastern and western areas of town will give you quick access to either Fort Worth or Dallas, respectively. Both cities boast a plethora of temporary housing options, easily accessible airports, and an array of activities to suit virtually any preference.
Drug and Alcohol Laws in Grand Prairie, Texas
Texas Naloxone Standing Order: Under Texas Senate Bill 1462, any person at risk of experiencing an opioid overdose can obtain naloxone from an authorized pharmacy without a prescription. Anyone who may be in a position to assist someone experiencing an overdose can also obtain and administer naloxone without a prescription under this law.14
Treatment Alternative to Incarceration Program (TAIP): This program offers eligible, non-violent offenders with addiction an alternative to jail time and traditional court proceedings. Upon completion of a substance abuse screening assessment, offenders are placed in approved alcohol and/or drug programs of various intensities, depending on their needs. If you qualify for this program and the court determines you do not have the means to pay for care, the State of Texas will cover your rehab costs.15
Jessica Sosa Act (Good Samaritan Law): Under Texas House Bill 1694, persons who, in good faith, call 911 to report a suspected overdose can be granted legal protection from arrest and prosecution for possession of drugs. However, not everyone qualifies for immunity under this statute, including persons in possession of drugs meant for distribution.16
If you'd like help exploring your options for accredited alcohol and drug rehab centers in Grand Prairie, our team is available 24/7 to assist you. Call our confidential helpline at 800-405-1685 (
Who Answers?) to chat with a treatment support specialist who can help you find local facilities that suit your needs.
Resources
Grand Prairie, Texas Population 2022 (Demographics, Maps, Graphs). (n.d.). Worldpopulationreview.com.
Texans Fight Fentanyl | Texas Workforce Commission. (2021). Texas.gov. 
FindTreatment.gov. (n.d.). FindTreatment.gov. 
Dallas-Fort Worth Hospital Council Research and Education Foundation. (2019, January). Substance Abuse Community Needs Assessment of 16 North Texas Counties.
Dallas-Fort Worth Hospital Council Research and Education Foundation. (n.d.). Healthy North Texas Community Dashboard.
Frank, R. G., Beronio, K., & Glied, S. A. (2014). Behavioral Health Parity and the Affordable Care Act. Journal of Social Work in Disability & Rehabilitation, 13(1-2), 31-43.
Texas Department of Health and Human Services. (2022). Medicaid CHIP State Plan Attachments.
Medicare.gov. (n.d.). Mental Health and Substance Use Disorder Services.
McCarty, D., Braude, L., Lyman, D. R., Dougherty, R. H., Daniels, A. S., Ghose, S. S., & Delphin-Rittmon, M. E. (2014). Substance abuse intensive outpatient programs: assessing the evidence. Psychiatric services (Washington, D.C.), 65(6), 718-726.
Substance Abuse and Mental Health Services Administration. (2022). Medication-Assisted Treatment (MAT).
Substance Abuse and Mental Health Services Administration. (2022). Methadone.
Substance Abuse and Mental Health Services Administration. (2022). Buprenorphine.
Substance Abuse and Mental Health Services Administration. (2022). Naloxone.
Substance Abuse and Mental Health Services Administration. (2022). Naltrexone.
U.S. National Library of Medicine. (2017). Disulfiram. MedlinePlus.
U.S. National Library of Medicine. (2016). Acamprosate. MedlinePlus.
Texas Legislature Online. (2015). Senate Bill No. 1462.
Texas Department of Criminal Justice Community Justice Assistance Division. (2020). Texas Progressive Interventions and Sanctions Bench Manual 2020.
Texas Legislature Online. (2021). House Bill No. 1694