Alcohol and Drug Use Statistics in Mount Pleasant, SC
The following numbers demonstrate current substance abuse trends in Charleston County and their effects on the area's population:2,3

87%
In 2019, opioids accounted for nearly 87% of all fatal overdose events in Charleston County.
39%
2020 overdose rates in Charleston County were up 39% compared to 2019.
12%
12% of adults in Charleston County reported binge drinking in 2019.
96.09
The rate of DUI crashes in 2019 was 96.09 per 100,000 population.
Levels of Care for Substance Abuse
Compare available levels of substance addiction treatment to figure out the right one for you.
Professional Alcohol and Drug Detox
You receive withdrawal medications, medical care, and counseling to help you go through distressing withdrawal symptoms.
Residential Rehab
You receive 24/7 therapy, care, and supervision in a structured treatment environment, free from everyday stressors and triggers.
Day Treatment Programs
Day treatment, also known as partial hospitalization, includes several hours of treatment per day, for five to seven days per week.
Intensive Outpatient Programs (IOPs)
Intensive outpatient includes a few hours of therapy per day, for three to five days per week.
Standard Outpatient
Standard outpatient, which is often used as continuing care, involves receiving two to four hours of therapy per week.
Post-Rehab Support
Recovery is a lifelong journey—once you complete rehab, you'll want to continue receiving support, such as individual therapy, support groups, or family therapy.
Paying for Drug and Alcohol Rehab in Mount Pleasant
Cost doesn't have to be a barrier to quality drug and alcohol addiction treatment. Here are a few ways to get low-cost or free addiction treatment.
Private Insurance
You can pay for drug and alcohol rehab in South Carolina by using your private health insurance. Your plan will cover some or all of treatment, depending on the treatment setting and level of care.
South Carolina Medicaid: Healthy Blue of South Carolina
If you are a low-income resident of South Carolina, you are eligible for South Carolina Medicaid, also called Healthy Blue of South Carolina. You can use Medicaid to pay for drug and alcohol treatment.
South Carolina Medicare
If you are 65 or older or have end-stage renal disease, you are eligible for South Carolina Medicare, which covers addiction treatment services.
Sliding Scale Payment Options
Sliding scale rehab programs increase access to drug and alcohol treatment by offering a reduced price depending on a person's income.
TRICARE in South Carolina
If you are a veteran or active-duty military personnel, you're eligible for TRICARE, which you can use to pay for substance abuse treatment, such as outpatient and inpatient rehab.
IHS-Funded Drug Rehabs
If you are an Indigenous person struggling with addiction, you can seek free treatment services at a rehab funded by the Indian Health Service.
Mount Pleasant Local Information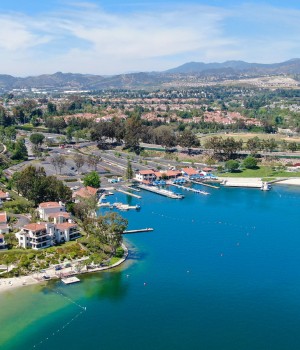 Living up to its name, Mount Pleasant is known for a high quality of life. Water access, proximity to beaches, abundant park spaces, and nationally recognized schools give this city high appeal. And if you find that substance abuse is affecting your life, finding an alcohol or drug rehab in Mount Pleasant, SC will help you get back to your true self.
If you'll be traveling to Mount Pleasant, SC for rehab treatment or visiting someone who is receiving treatment, use the following tips to help plan your stay in this coastal city.
For flight options, the nearest airport is Charleston Airport, just 12 miles away.
CARTA (Charleston Area Regional Transportation Authority) provides bus transportation throughout the region.
Popular destinations in Mount Pleasant include Sullivan's Island, the Maritime Museum, the Old Village historic neighborhood, and Shem Creek.
When you hear locals refer to "The Bridge," they mean the Arthur Ravenel Junior Bridge, which connects Mount Pleasant to downtown Charleston.
Mount Pleasant offers more than 20 overnight accommodations, including hotels overlooking the harbor and neighboring historic ships.
For shopping and restaurant destinations, head to the main drag on Coleman Boulevard.
The crime rate in Mount Pleasant is average, and locals consider the southeast part of the city to be the safest.
Yes, it's a southern state, but temperatures throughout the year vary from 43°F to 88°F, so pack appropriately for the season.
South Carolina Alcohol and Drug Laws
Here are some important South Carolina substance abuse laws::1
South Carolina Naloxone Access Law: Residents of South Carolina can buy naloxone from a pharmacy without a prescription.
South Carolina Good Samaritan Law: If you witness an overdose and call 911, you are granted limited immunity from arrest and prosecution for drug possession.
South Carolina Drug Court Program: Nonviolent offenders have the opportunity to attend drug and alcohol rehab instead of serving jail time.
Resources
Moore, L. (2022, January 13). WCBD News 2. WCBD News 2. https://www.counton2.com/news/latest-news/lowcountry-officials-battle-opioid-epidemic/
Spence, S. (2021, January 13). A Charleston task force has changed how first responders talk about opioid addiction. Charleston City Paper. https://charlestoncitypaper.com/a-charleston-task-force-has-changed-how-first-responders-talk-about-opioid-addiction/
2020 South Carolina County-Level Profiles on Substance Use-Related Indicators. (2020). State Epidemiological Outcomes Workgroup (SEOW). https://www.daodas.sc.gov/wp-content/uploads/2021/02/2020-SC-County-Level-Profiles-on-Substance-Use-Related-Indicators.pdf