Substance Abuse Statistics in Rock Hill, SC
Fentanyl has become a major concern in Rock Hill and the surrounding area. The South Carolina Department of Alcohol and Other Drug Abuse Services reported the following statistics regarding drug abuse in Rock Hill and York County in 2020:1,2
67
67 drug overdose deaths involved prescription drugs.
54%
415 people entered state-funded treatment for an opioid-use disorder, a 54% decrease from 2019.
469
The county's opioid prescription rate was 469 per 1,000 residents.
When it comes to alcohol misuse in York County, between 2016 and 2020, 41% of all driving deaths in the county involved alcohol, which was one of the higher percentages in the state.3
Traveling to and Within Rock Hills, SC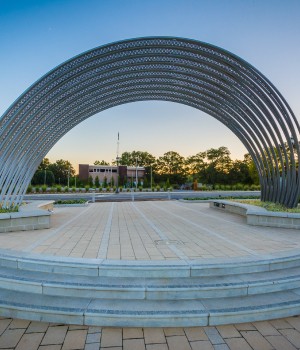 When visiting a new city, it's helpful to learn a few things about the area. This is true whether you're coming to Rock Hill for drug or alcohol rehab or if you will be in town to visit someone who is currently receiving treatment at a Rock Hill drug rehab or alcohol rehab.
Rock Hill's closest commercial airport is the Charlotte-Douglas International Airport. It's located 20 miles north of Rock Hill in Charlotte, NC.
Rock Hill is 20 minutes from a LYNX station, which is a light rail system that connects Charlotte to the rest of the region.
The city is easily accessible by car via I-77 and I-85.
Rock Hill offers express bus service from downtown to Uptown Charlotte using the Charlotte Area Transit System.
My Ride Rock Hill is the city's new bus system that runs on 4 fixed routes along key points of the city. It features all-electric buses, USB charging ports, and free Wi-Fi.
Rock Hill is considered a bicycle-friendly town with several bike routes located throughout the city.
Check out the scenic riverfront along the Catawba River, which is home to several nature trails, restaurants, and 31 parks. You can also experience the river from a kayak or canoe.
There are several well-known national chain hotels available in the area.
Resources
South Carolina Department of Health and Environmental Control. (2020). Drug Overdose Deaths.
South Carolina Department of Alcohol and Other Drug Abuse Services. (n.d.). 2020 York County Fact Sheet.
University of Wisconsin Public Health Institute. (2022). Alcohol-Impaired Driving Deaths – South Carolina.