Alcohol and Drug Abuse Statistics in North Charleston
Here are some more statistics about drug and alcohol use in Charleston county:1,2,3,4
How to Pay for Alcohol and Drug Rehab in North Charleston
Do not let the cost of treatment prevent you from seeking the quality care needed for yourself or your loved one. Individuals entering a drug or alcohol rehab program in North Charleston have many options when it comes to paying for a recovery program. Some government rehab programs may even be available at no cost. These programs will not deny admission to anyone on the basis of insurance status or ability to pay.
If you already live in the North Charleston area, you can start comparing rehab options by searching "drug or alcohol rehabs". From there, you can find out the costs and what each recovery center offers or accepts.

Medicaid
State-operated rehab facilities in North Charleston receive funding from the government in order to provide low-cost or free treatment to individuals with substance use disorders and co-occurring mental health disorders. In addition, many North Charleston rehab facilities operated by nonprofit or religious organizations often offer free or low-cost treatment programs.

You may need to meet certain qualifications to be accepted into state-funded facilities or other free rehab programs. For example, you may need to be willing to commit to an eight-week residential program, and you must resolve any outstanding personal business prior to arrival so that you can focus on your recovery.

Free drug rehab options in or near North Charleston include:

Faith Home Christian Recovery in Greenwood, South Carolina
Good Samaritan Colony in Ruby, South Carolina
Home With a Heart in Liberty, South Carolina
Medicaid and Medicare
If you qualify for Medicare and Medicaid, these insurers offer some coverage for drug or alcohol treatment. However, coverage may be limited to certain services, and you will need to find a treatment center that accepts these insurance options.

Medicare coverage varies by state, so if you have Medicare coverage in South Carolina, you will need to receive services from a licensed rehab facility in South Carolina. You may also need a statement from a physician in South Carolina indicating that your treatment is medically necessary.
Private Insurance
If you have health insurance, you may be able to have some or all of the cost of a drug or alcohol rehab program paid for by your insurance company. Check with your insurance company to find out what is covered. An admissions counselor can help you make sense of your insurance plan coverage and maximize your benefits. For example, even if your insurance plan does not cover drug or alcohol treatment, it may offer some benefits for therapy or other behavioral health services that are included in your treatment plan.
Other Payment Options for Drug and Alcohol Rehab in North Charleston
These are not the only options for paying for a recovery program. Many North Charleston drug rehab centers offer payment plans or payment on a sliding scale. Many churches and community organizations also offer rehab scholarships. This information may not be well advertised, but an admissions counselor may be able to help you find local scholarships and other resources to help you pay for treatment.
How Easy Is It to Travel to and Within North Charleston?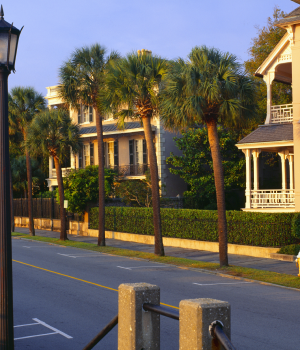 If you are planning on traveling to North Charleston for drug or alcohol rehab, it's a good idea to familiarize yourself with transportation options in the city. Charleston International Airport is located in North Charleston, and the city offers bus transportation. Other forms of public transport are available in certain areas: the downtown trolley offers three routes in the historic district, and water taxis are available around the harbor.
Many hotels are available in Charleston if you are visiting a loved one in rehab, especially around the airport and the harbor. The city is pedestrian friendly and offers many walking tours in the historic district. Historic landmarks worth visiting in Charleston include Fort Sumter, an island fort in Charleston Harbor that was the location of the first battle of the Civil War.
Resources