Expert Insights

The U.S. Department of Health and Human Services announced $15 million for funding to help open clinics that provide crisis services around the clock, along with offering mental health and substance abuse treatment to anyone, regardless of their ability to pay. In fact, Nevada was just one of 10 states that received this grant from the HHS. Something very impressive were the results that previous clinics have already seen. They are proven to improve health outcomes while lowering costs for millions of Americans who desperately need it. People often don't realize how expensive addiction treatment can be if you don't have insurance, and sometimes even if you do have insurance. Providing treatment clinics that offer services no matter your ability to pay is likely, in my opinion, to be one of the only ways we can effectively combat the opioid epidemic in America. I am excited to see what these Nevada clinics, including the one in Enterprise, can do to help the people who need it most.

~ Nikki Seay
Top 4 Drug Rehabs in Enterprise
Below are the top four addiction treatment centers in Enterprise based on the following criteria:
Offering evidence-based treatment
Accreditation
Certifications
Client testimonials / reviews
The Nestled Recovery Center
The Nestled Recovery Center, located in Las Vegas, Nevada, is a 30-day, ten-bed detox and residential facility that offers individualized treatment for drug and alcohol use disorder. They offer educational classes and training on how to recognize emotional, behavioral, and environmental triggers, how to live healthy habits, the interplay of mental health, trauma, and addiction, and how to recognize signs of relapse.

Treatment programs include:

Detox

Inpatient

Intensive Outpatient

Alumni Support

Treatment programs are supported by:

The Joint Commission
LegitScript Certified

Location and contact information:
2860 South Bronco Street
Las Vegas, NV 89146
(702) 299-6406
Desert Hope Treatment
Desert Hope Treatment Center is an upscale rehab facility that provides treatment for drugs and alcohol use disorder in Las Vegas, Nevada. As a part of American Addiction Centers, they stand behind their programs and offer a 90-Day Brand Promise. If sobriety is not kept after completing 90 consecutive days of treatment, they provide 30 days of treatment for free.

Treatment programs include:

Detox
Inpatient
Partial Hospitalization
Intensive Outpatient
Telehealth
Sober Living

Treatment programs are supported by:

The Joint Commission
National Association of Behavioral Healthcare

Location and contact information:
2465 East Twain Avenue
Las Vegas, NV 89121
(928) 238-3339
Vogue Recovery Center
Vogue Recovery Center offers drug and alcohol treatment to those suffering from substance abuse in the Las Vegas, Nevada region. Their rehab center is set in a comfortable, private setting where mental health, chronic pain, unresolved trauma, and relationship issues can also be addressed. Their treatment options range from inpatient detox to sober living.

Treatment programs include:

Detox
Inpatient
Partial Hospitalization
Intensive Outpatient
Outpatient
Sober Living
Dual Diagnosis
Chronic Pain Track
Veteran Track
First Responder's Track

Treatment programs are supported by:

The Joint Commission
LegitScript Certified

Location and contact information:
4011 McLeod Drive
Las Vegas, NV 89121
(855) 497-1945
Landmark Recovery Las Vegas
Landmark Recovery, located in Las Vegas, Nevada, treats alcohol and drug addiction through personalized substance abuse treatment programs. They address the negative impacts of addiction, including codependency, work challenges, mental health, and physical wellbeing. Evidence-based therapies and counseling are incorporated.

Treatment programs include:

Medical Detox
Inpatient
Outpatient
Partial Hospitalization
Aftercare

Treatment programs are supported by:

The Joint Commission
LegitScript Certified

Location and contact information:
3371 North Buffalo Drive
Las Vegas, NV 89129
(725) 217-9910
How Does Enterprise Compare in Alcohol and Drug Use?
Enterprise, NV, is located in the Las Vegas Valley of Clark County. This area is home to many rehabs that offer a wide variety of treatment options. When searching for a drug rehab or alcohol rehab in Enterprise, you should identify what matters most to you in your recovery journey.
In 2018, alcohol or drugs led to the deaths of 1,079 people in Clark County.1 And two Enterprise zip codes had drug overdose death rates of 24.8 and 23.7 deaths per 100,000 people.2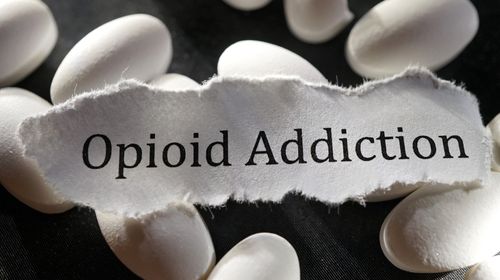 Clark County reported 10.5 opioid overdose deaths per 100,000 people in 2018.2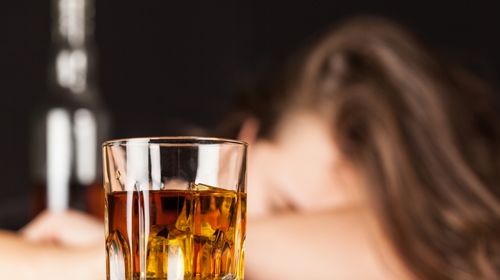 In 2019, 18% of Clark County adults reported binge or heavy drinking, which was the lowest rate in the state.4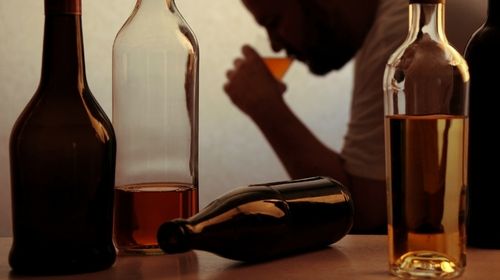 Of Clark County's motor vehicle deaths, 26% involved alcohol, which is an improvement from previous years.4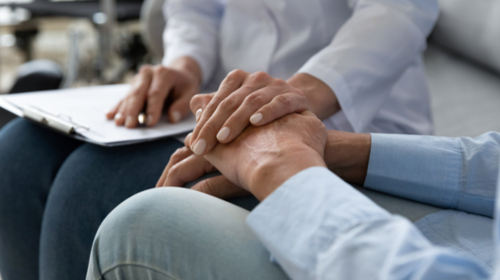 In 2018, 5,219 people in Clark County entered rehab for a substance use disorder.1
How Expensive is Drug Rehab in Enterprise?
The cost of alcohol or drug rehab in Enterprise varies as widely as the number of treatment options available. Several factors directly influence the overall cost.
An inpatient facility will often be more expensive than outpatient treatment since you are paying to live there full-time. A facility that offers more luxury amenities will also be pricier than standard rehab programs. Additionally, the longer the program lasts, the more it's likely to cost.
Insurance plays a significant factor. Most plans cover at least some of the rehab costs, but you'll need to find a facility that accepts your insurance provider. This is the case whether you have private insurance or Medicaid, the federally funded insurance program. Calling the number on the back of your insurance card can help you determine what facilities are considered in-network.
Another option is state-funded or free rehab programs. Some drug and alcohol rehabs in Enterprise will work with you to determine the easiest way to pay for treatment.
Are There Low-Cost and Free Drug Rehab Centers in Enterprise?
If cost is a concern, you can find free or low-cost treatment options in Enterprise. A state-funded rehab utilizes government money to keep costs low for its residents. You'll just need to meet specific income requirements.
Rehab Scholarships: Some Enterprise drug rehabs or alcohol rehabs offer rehab scholarships. This will take a little research on your part, and you'll have to apply and demonstrate the need to be accepted. You can search "alcohol rehabs near me" or "drug rehabs near me" to start. Individual foundations can also offer funding to pay for addiction treatment.
Sliding Scale Options: A sliding scale payment plan uses your monthly income to determine the cost and fluctuates based on your ability to pay. This allows you to still get addiction treatment, but at a price you can afford.
Medicare or Medicaid: Medicaid and Medicare are federally-funded insurance programs that cover addiction treatment. Medicaid is income-based and designed to help individuals and families pay for medical care. Medicare is for those 65 and over.
Should I Travel to Enterprise for Alcohol and Drug Addiction Treatment?
Traveling to Enterprise for drug or alcohol rehab may be a good idea if you're looking for the following:
Quiet location
Break from the nearby Las Vegas party atmosphere
Closer to family and friends
More rural lifestyle
Neighborhoods in Enterprise for Drug and Alcohol Rehab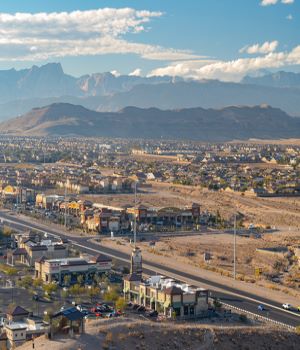 Enterprise is a very suburban area that features convenient access to shopping and restaurants. There are two specific neighborhoods:
Mountain's Edge: This planned community is located in the southwest part of the Las Vegas Valley. It features restaurants, office space, and shopping centers.
Southern Highlands: This master-planned community is located in the southern foothills of the Las Vegas Valley. It surrounds the Southern Highlands Golf Club and features a resort, retail centers, a spa, several parks, and recreational facilities.
How Do I Choose a Drug or Alcohol Rehab?
Many factors go into choosing a drug rehab or alcohol rehab. Think about what will make your treatment experience successful and look for a rehab that can meet those needs. Here are just a few of the things to consider:
Cost: The cost of a rehab program may be the biggest factor in choosing a drug rehab or alcohol rehab in Enterprise. If you're using private insurance, look for an in-network facility to reduce your out-of-pocket costs.
Treatment type: Drug and alcohol rehabs can be broken into two types—inpatient and outpatient. You'll want to decide if you'll benefit more from living at home while receiving treatment or dedicating yourself completely to rehab through an inpatient facility.
Treatment philosophy: Many rehabs follow a specific philosophy, whether that's taking a faith-based approach, using more holistic methods, or only treating one gender.
Location: From facilities with a rural feel and a mountain view to rehabs located in a more urban setting, think about the location that works best for you.
Amenities: If a rehab that offers a little more than the average sounds appealing, look for a facility that offers additional amenities such as a pool, exercise programs, private rooms, and specialty meals.
Types of Addiction Treatment Programs in Enterprise
Some drug rehabs and alcohol rehabs in Enterprise are designed to address all sorts of specific needs. Here is a list of just a few of the rehab types available:
Population-Specific: A rehab can choose to be gender-specific and admit just men or just women. Some rehabs offer programs tailored to the specific treatment needs of veterans, teens, or the LGBTQ+ population.
Faith-Based Rehab: Christian and faith-based rehab programs focus on connecting you with God or a higher power as you journey toward recovery. These programs often include prayer, Bible readings, and fellowship with your peers in addition to treatment as you go through treatment.
Telehealth: Telehealth alcohol and drug rehab centers offer treatment online through mediums such as your computer or phone. These rehab programs can be convenient because they offer the same type of treatment as many outpatient rehab programs without the need to leave the comfort of your own home.
Inpatient: Inpatient rehab is also sometimes referred to as residential rehab. Inpatient rehab involves you spending both your days and nights, essentially living, within the rehab facility as you go through treatment. Inpatient rehab offers you the opportunity to focus completely on your treatment, round-the-clock care and support from rehab professionals, and support from your peers who go through rehab with you. Inpatient rehab also allows for detox, which helps you withdraw from substances in a safe manner.
Outpatient: Outpatient rehab offers high-quality treatment while allowing you to live in your own home and go to work or school. This type of rehab offers different levels of care such as partial hospitalization programs, intensive outpatient rehab, and aftercare. Outpatient rehab is mainly therapy focused and often best for you if you have mild addiction. This type of rehab also offers both peer support groups and individual therapies based on your needs.
Dual diagnosis: Dual diagnosis rehab offers treatment for both substance use disorders and mental illness. Dual diagnosis rehab programs are uniquely equipped to treat those who suffer from mental illness and substance use disorders or alcoholism.
Executive Rehab: Executive rehab centers are tailored to your needs as a busy professional. These alcohol and drug rehab programs often offer access to conference rooms, phones, and wireless internet to allow to get your work done while also working toward your recovery.
Alcohol and Drug Laws in Enterprise
From drug courts designed to help people get the treatment they need to the Good Samaritan Drug Overdose Act, laws are in place to help fight addiction and reduce the number of drug overdoses in the state. Here's a breakdown of some of the drug and alcohol laws in Nevada and Clark County.
Pre-Employment Marijuana Screening Law: In January 2020, a law went into effect that banned employers from refusing to hire job applicants for testing positive for marijuana use.5 Additionally, if the employer requires a drug test within the first 30 days of employment, the law states the employee has the right to take an additional drug test to negate the results of the original test.5
However, this law does not apply to people applying for a position as a firefighter to emergency medical technician, or for positions that require you to operate a motor vehicle.
Good Samaritan Drug Overdose Act: Nevada's Good Samaritan Drug Overdose Act protects people from prosecution who call for medical assistance during a suspected drug or alcohol overdose. It also provides immunity to healthcare professionals who prescribe or utilize overdose-reversing drugs such as Narcan or Naloxone.

Naloxone Access: Residents of Enterprise can purchase Naloxone without a prescription at most drug stores, such as Walgreens or CVS. While the cost will vary, it is often covered by many insurance plans and can be free at some locations. The Nevada State Opioid Response website can help you find the closest provider in Enterprise.6
Clark County Adult Court: The Clark County Adult Drug Court helps repeat offenders with drug and alcohol addictions stay out of jail and instead enter inpatient or outpatient substance use disorder treatment. Participants must have a diagnosed substance use disorder and a record without violent offenses of drug trafficking. The program includes individual and group counseling, case management, support groups, and social services as needed.
Family Treatment Court: The Family Treatment Drug Court utilizes substance use disorder treatment for parents whose children are part of the child welfare system. The goal of the program is to help parents reunite with their children and find long-term stability. Services can include outpatient and intensive outpatient treatment, residential treatment, referrals for housing, job, and transportation assistance, medication-assisted treatment, and peer parent advocacy and mentoring. The average length of the program is 8 to 10 months.
Juvenile Drug Court: The Juvenile Drug Court program is designed for youth between 14 and 17 years old involved in the juvenile justice system with a substance use disorder. It includes intensive outpatient treatment, including individual and group counseling, inpatient treatment if needed, weekly attendance at support group meetings, and mentoring services. The length of the program will depend on the teen's progression in treatment, sobriety, and time ordered on probation.
Finding the right Enterprise alcohol rehab or drug rehab for you doesn't have to be a complicated process. Our treatment support specialists are available 24/7 at 800-405-1685 (
Who Answers?) to assist you in your search.