Drug and Alcohol Misuse Statistics in Waterbury, CT
Drug and alcohol misuse is responsible for hundreds of deaths in Waterbury. Here are some statistics that take a closer look at substance use disorder in both the city and county:1,3,4,5,6

Paying for Alcohol and Drug Treatment Centers in Waterbury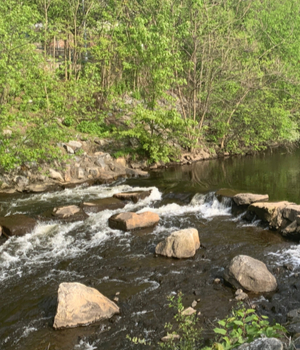 Quality care is available at licensed drug rehabs and alcohol rehabs in Waterbury that offer free or low-cost treatment. These programs include:
State-funded rehabs: Connecticut funds and monitors dozens of community-based substance use disorder treatment centers. These licensed centers are then able to provide free or low-cost treatment to residents who qualify. This includes centers that offer methadone treatment to help with opioid addiction.
Grant-funded rehabs: Other Waterbury drug and alcohol rehabs are grant-funded by organizations such as the Substance Abuse and Mental Health Services Administration. This additional funding allows them to offer affordable treatment options.
Rehab scholarships: Rehab scholarships can also be available to cover the cost of treatment services. This will often involve filling out an application form to see if you qualify.
Some free drug and alcohol rehab options in New Haven County and Waterbury include:
Catholic Charities
The Substance Abuse Treatment Unit at the Yale School of Medicine
APT Foundation
HUSKY Health, Covered Connecticut Program, and Medicare
HUSKY Health is Connecticut's Medicaid health insurance program for low-income individuals and families. There are 4 versions of the HUSKY program—A, B, C, and D. To qualify for one of them you must be:7
Low income
Be under 18 or the parent or a caregiver of a child under 18
Pregnant
Uninsured and under the age of 19 in a higher-income home
65 years old or older
Blind or disabled
A resident between the ages of 19 and 65 without dependent children
If you don't qualify for the HUSKY program, the Covered Connecticut Program can also be an option. This program is available to parents and caretakers as well as Connecticut residents without children. You must meet income requirements, but not qualify for the HUSKY Medicaid program.
Medicare is another government-funded health care program for those 65 and older. To use Medicare and Medicaid to pay for substance use disorder treatment, you'll need to find a Waterbury drug rehab or alcohol rehab that accepts these insurance plans.
Private Insurance
Private insurance often covers many rehab services. You'll want to call the number on the back of your card to find out exactly what your plan covers and if you'll be responsible for any co-pays or out-of-pocket fees. It's also important to find an inpatient or outpatient facility that accepts your insurance plan to get coverage.
Some popular insurance companies in Waterbury include Anthem BlueCross BlueShield and ConnectiCare.
How Easy Is it to Travel to and Within Waterbury?
Getting There: Whether you're coming to Waterbury as more of a visitor or to enter a Waterbury drug or alcohol rehab, it's helpful to learn more about the city and the surrounding area. Waterbury is easily accessible by car and is where two major highways—I-84 and Route 8—come together. You can use I-84 to head north to Hartford and beyond to Boston, as well as travel west into nearby New York and Pennsylvania.
If you're coming by plane, the Tweed-New Haven Airport has frequent commuter flights to Newark, Philadelphia, Chicago, and Washington D.C. Bradley International Airport, New England's second largest airport, is located 45 miles northeast of Waterbury. The city is also home to a passenger train station.
Attractions: Downtown Waterbury has much to offer, including an eclectic mix of the historic architecture surrounding a classic New England Green. You'll find food options of all kinds as several dozen restaurants make their home in the Central Business District. After getting dinner, you can catch a concert or Broadway show at the nearby Palace Theater.
Fulton Park, which spans 70 acres, is listed on the National Register of Historic Places and was designed by the Olmstead Brothers, who designed Central Park in New York City. This park features tennis courts, a rock and rose garden, and a lilac path.
Waterbury is also home to Post University, the second-largest University in Connecticut with more than 36,000 students, and the Mattatuck Museum. If you need a place to stay, Waterbury has several hotel options located conveniently near all the amenities.