Bridgeport, CT Drug and Alcohol Statistics
According to the 2019 National Survey on Drug Use and Health and the National Survey of Substance Abuse Treatment Services, residents of Connecticut have similar rates of substance use disorder to the national average. Substance use in Connecticut affects people of all ages.
In 2021 in Fairfield County where Bridgeport is located:2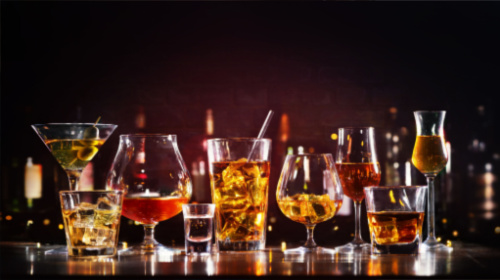 22% of residents reported excessive drinking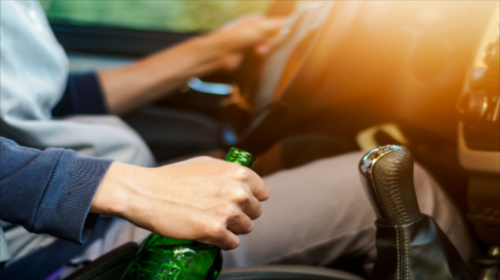 32% of traffic fatalities involved alcohol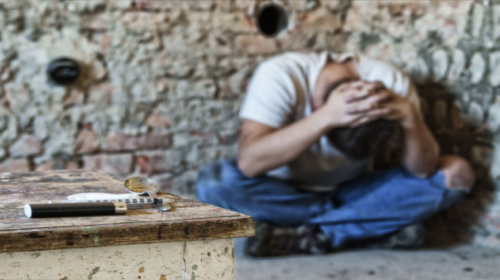 There were 19 drug deaths per 100,000 residents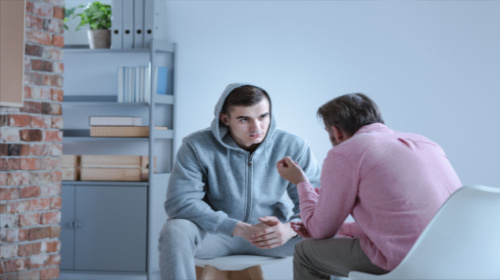 10% of adults lacked health insurance, making addiction treatment difficult to access

Expert Insights

I recently heard about a new type of recovery program called contingency management which shows some pretty remarkable results. Contingency management simply means providing incentives and rewards for completing certain recovery activities, like attending a meeting, taking a negative drug test, or going to counseling. Rewards include sunglasses, headphones, gift cards, candy, and clothes. Believe it or not, it's backed by science, and it works. In the VA, for example, there is a 92 percent rate of negative drug tests in program participants. Rewards work better than counseling alone, and the administration knows it. Biden is said to launch more programs from the National Drug Control Policy with the Department of Health and Human Sciences increasing their reward budget to nearly $600 per participant! I'm excited to see how this changes long-term recovery outcomes.

~ Kerry Nenn
Top 5 Drug Rehabs in Bridgeport, Connecticut
Below are the top five addiction treatment centers in Bridgeport based on the following criteria:
Offering evidence-based treatment
Accreditation
Certifications
Client testimonials / reviews
Kinsella Treatment Center
Kinsella Treatment Center, located off the John Davis Turnpike in Bridgeport, serves Fairfield County. They provide medication-assisted treatment to adults ages 18 and older with addiction to opioids. They offer 3-month and 6-month detoxification programs.

Treatment programs include:

Detox Treatment
Outpatient Rehab
Opioid Rehab
Men's Rehab
Women's Rehab
HIV/AIDS Testing
Family Counseling
Employment Assistance
Support and Referral Services

Treatment programs are supported by:

Commission on Accreditation of Rehabilitation Facilities (CARF)
SAMHSA (opioid treatment certification)

Location and contact information:
1862 Commerce Dr.
Bridgeport, CT 06605
203-335-2173
New Prospects Bridgeport
New Prospects Bridgeport is a short term intensive inpatient program offering treatment for adult men and women who are struggling with addiction and co-occurring mental health issues. In addition to providing dual diagnosis treatment, they also offer care for pregnant and postpartum women, as well as people with infectious diseases.

Treatment programs include:

New Prospects Bridgeport specializes in:
Gender Specific Treatment
Trauma Treatment
Dual Diagnosis Treatment
Care for Pregnant and Postpartum Women

Location and contact information:
392 Prospect Street
Bridgeport, CT 06604
203-610-6252
New Era Rehabilitation Center Inc (NERC)
New Era Rehabilitation Center, located in the Fairchild Wheeler Inter-district Multi-Magnet Campus in Bridgeport, CT, is a comprehensive substance abuse treatment facility that specializes in methadone maintenance. It addresses substance abuse and mental health needs using a research-based medical approach.

Treatment programs include:

Outpatient Rehab
Intensive Outpatient
Dual Diagnosis
Partial Hospitalization Program
Medication Assisted Opioid Rehab
Trauma Therapy
Family & Marriage Counseling
Anger Management

Treatment programs are supported by:

The Joint Commission
Commission on Accreditation of Rehabilitation Facilities (CARF)

Location and contact information:
840 Old Town Road
Bridgeport, CT 06606
203-344-0025
Connecticut Addiction Medicine
Connecticut Addiction Medicine, located between Middle Street and Main Street in Bridgeport, treats all kinds of substance abuse and specializes in opioid addiction and alcoholism. Treatment also addresses substance abuse associated mental health/ behavioral issues. Criminal justice referrals are accepted.

Treatment programs include:

Outpatient Detox Treatment
Medication Management
Suboxone and Vivitrol Therapy
Pain Management
12-Step Recovery

Treatment programs are supported by:

Location and contact information:
99 Middle St.
Bridgeport, CT 06604
475-284-2500
Nexus Sober House
Nexus Sober House has homes in serene and peaceful locations throughout Fairfield County, Connecticut. Each home features ample space, top notch amenities, and a great community. Here, you'll learn to live a more balanced life, tap into your inner strengths, and build a network of healthy resources.

Treatment programs include:

Sober Living Homes
Weekly Toxicology Screenings
Continuing Care

Treatment programs are supported by:

Location and contact information:
155 Brooklawn Ave
Bridgeport, CT 06604
(203) 362-8884
Cost of Drug Rehab in Bridgeport
The cost of substance use disorder treatment can vary depending on the programs you select. Factors that affect cost include:
Whether the program is inpatient or outpatient
Special amenities or specialized treatment at the rehab
Travel costs to get to rehab
Inpatient programs tend to have higher costs. You may begin by detoxifying at a medical facility, which will add to the overall cost of care. After that, you go to a residential facility for behavioral therapy. The cost of residential rehab includes counseling, housing, and meals.
Outpatient programs can be significantly less expensive than inpatient ones. Your cost covers therapy sessions, but because you don't live on-site, you don't have the added expenses of room and board in a facility. However, you will be fully responsible for managing your own housing, food, and medical care.
Low-Cost and Free Drug Rehab Centers in Bridgeport
Connecticut has a number of low-cost or free programs funded by government grants and outside donations. These programs are all accessible to people who need treatment but cannot otherwise afford it. Many of the programs prioritize specific populations for admission, including:3
Individuals who are pregnant
Single mothers
Injection drugs users
People with co-occurring mental health conditions
If you are not eligible for free rehab programs, look for facilities with flexible payment options. Some programs may offer financial assistance such as:
Fees that are adjusted based on your financial situation, also known as sliding scale fees
Installment plans that allow you to pay for care over time
Scholarships that pay for some or all of the cost of treatment
If you have insurance, your insurance plan will cover some of the cost of care, which reduces your out-of-pocket expenses. All insurance plans must include coverage for rehab. Two federal laws—the Affordable Care Act and the Mental Health Parity and Addiction Act—mandate that private insurance, employer-sponsored insurance, Medicaid, Medicare, and military insurance plans include coverage for drug and alcohol addiction treatment.
It is important to check with facilities to find out which insurance plans they accept. Private insurance companies typically partner with a network of preferred providers, so your insurance may cover more of your costs if you go to one of these in-network facilities. If you choose a facility out of that network, your out-of-pocket costs may be higher.
Addiction Treatment Settings
Inpatient
Inpatient is also sometimes referred to as residential care. In one of these programs, you spend both your days and nights living within a facility as you go through care. This kind of treatment offers you the opportunity to focus completely on your recovery with round-the-clock care and support from professionals and your peers who go through rehab with you. Inpatient programs also allow for a medical detox, which helps keeps you safe and comfortable during withdrawal.
Outpatient
Outpatient offers high-quality treatment while allowing you to live in your own home and go to work or school. This type of rehab offers different levels of care, such as partial hospitalization programs (PHPs), intensive outpatient programs (IOPs), standard outpatient, and aftercare. Outpatient is mainly therapy focused and often best for you if you have a mild addiction. It also offers both peer support groups and individual therapies based on your needs.
Specialized Drug Rehabs in Bridgeport
When you choose a rehab, you should look for a program that will support your individual needs and preferences. Bridgeport drug rehabs have many different philosophies and offer different amenities. Select one that will allow you to recover in an optimal environment.
Population-Specific
Some people prefer to get treatment from a community of like-minded individuals or others with similar backgrounds to you. This may be a matter of personal preference, or you may want to be in an environment where everyone is in and therefore understands your situation. Many rehabilitation programs offer group treatment for veterans, members of the LGBTQ+ community, people with disabilities, or people who prefer treatment in their native language. There are also single-sex programs or groups for people of similar ages.
Faith-Based
If you are committed to your faith and want it to be a part of your recovery, you may prefer a Christian or faith-based program. Faith-based rehabs will offer opportunities for worship, prayer, and spiritual guidance, as well as accommodating religious dietary or behavioral guidelines. Programs will also use evidence-based addiction treatment methods alongside their spiritual focus.
Dual diagnosis programs
If you have a mental health condition like PTSD, anxiety, or depression, you will need to treat that while addressing your addiction. Look for a dual-diagnosis program that can manage co-occurring conditions. If you take medication for a mental health condition, make sure the facility has staff who can prescribe your medication or work with your current doctors to ensure continuity of treatment.
Holistic
Holistic rehab includes alternative treatment methods to support your emotional, spiritual, and physical well-being. The facility may offer options like acupuncture, meditation, massage, or hypnotherapy as complementary methods in addition to evidence-based behavioral therapy.
Luxury
If you can afford to spend more on care, you may be interested in a luxury facility. Luxury programs include amenities like private rooms, extensive outdoor spaces, or restaurant-quality food. You may have access to fitness facilities, spa services, or entertainment and recreational activities. The facility might look more like a hotel or resort and be located in a desirable area. Some luxury rehabs and detox centers in Bridgeport guarantee privacy and security to patients.
Executive
For some people, work responsibilities make inpatient care difficult. Executive rehabs allow participants to continue to work while attending treatment. You would be permitted to use a computer and phone during treatment and may be able to request permission to travel for work-related reasons.
How to Choose the Right Bridgeport Drug Rehab
Choosing where to go to rehab is a personal decision. You should consider practical factors like cost and location. In addition, you should make sure the facility follows proven treatment methods and has qualified staff. Finally, consider your personal comfort while you are in treatment. Choose a facility that has amenities and rules that match what you need.
Accreditation: Look for facilities that are fully licensed and accredited by state and local authorities. Oversight by the government ensures that the facility is safe and patients are receiving adequate care. You can also find out if facilities are accredited by professional organizations such as the Commission on Accreditation of Rehabilitation Facilities or the Joint Commission. These professional organizations work with facilities that provide safe, effective treatment for addiction. Do not attend programs that rely on unproven, experimental, or debunked treatments. They may not work and may even cause harm.
Cost: Cost can be a significant factor in your program choice. If particular programs are out of your price range or don't work with your insurance company, ask if they offer payment assistance.
Telehealth: Programs have started to offer telehealth options for some types of addiction treatment. Telehealth can be a helpful option if you have mobility issues or if there are other barriers to attending in-person treatment.
Treatment methods: Rehabs should rely on best practices and evidence-based therapy methods such as cognitive-behavioral therapy, motivational enhancement therapy, and contingency management. Your care should be based on an individual plan that accounts for your history and current needs. If you have a co-occurring physical or mental health condition, your plan should encompass those needs as well.
Social media and outside communication: Many inpatient drug and alcohol rehabs in Bridgeport have strict limits on the use of electronic devices, the internet, and social media. Devices may not be allowed at all, or you may only have access to them at certain times. There may also be structured rules about contacting friends and family. Choose a facility that has more communication and contact flexibility if being in contact with people outside is important to you.
Amenities: Some rehabs have luxury amenities like fitness equipment, gourmet food, private rooms, or access to outdoor spaces. But they can be much more expensive than standard programs.
Should You Travel for Drug and Alcohol Rehab in Bridgeport?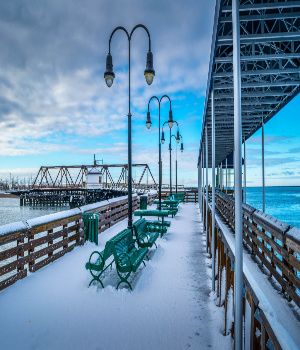 You may want to move to a new area to start your recovery process. Bridgeport, CT, is an attractive location for new residents due to its location and easy access via car, train, and plane. You may want to consider drug rehab in Bridgeport if:
Your preferred facility is located there
Your insurance will cover addiction treatment in Bridgeport
You would like to be close to friends or family who live in the area
You like the climate, scenery, or culture of Bridgeport
If you decide to seek treatment in Bridgeport, you can choose from multiple rehab options located around the city.
Bridgeport is the most populous city in Connecticut. It's accessible from Interstate 95 and the airport in nearby New Haven. There is an Amtrak station in Bridgeport. The city sits on the shore of the Long Island Sound.
The North End neighborhood is close to the campus of Sacred Heart University, while the South End neighborhood is close to the University of Bridgeport. The South End also offers easy access to Seaside Beach and Seaside park. The downtown area is home to museums and live performance venues such as the Hartford Healthcare Amphitheater. The North Bridgeport neighborhood is home to the Connecticut Beardsley Zoo.
Alcohol and Drug Laws in Connecticut
Access to Naloxone (Narcan): Since 2018, Connecticut has allowed healthcare providers and pharmacists to distribute naloxone to public organizations. Pharmacists can also provide naloxone to individuals without a prescription.4
Good Samaritan Law: Connecticut's Good Samaritan law protects you from liability if you administer naloxone to someone experiencing an overdose. You will also be protected against arrest for possession if you call for emergency medical care during an overdose. 4.
Alternative Sentencing: Connecticut operates drug courts that offer alternate sentencing for non-violent offenders. Eligible defendants can receive sentences of addiction treatment and court supervision instead of jail time.5
Resources