Substance Abuse Stats in Stamford, Connecticut
Here is some data about substance and alcohol misuse in Stamford and Fairfield County:2,3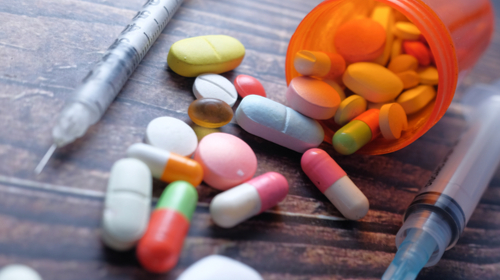 Between 2015-2022, 105 drug overdose deaths occurred in Stamford.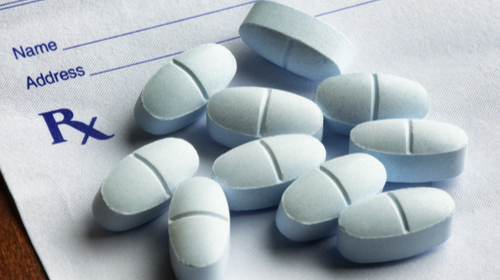 Over 88% of those drug overdose deaths involved opioid use.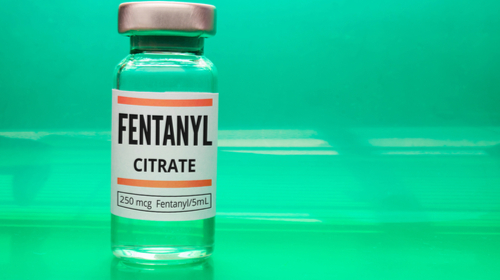 69 drug overdose deaths were due to fentanyl.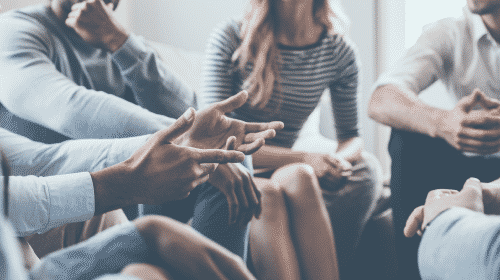 In 2020, 765 people were admitted into rehab programs.
Paying for Alcohol and Drug Rehab in Stamford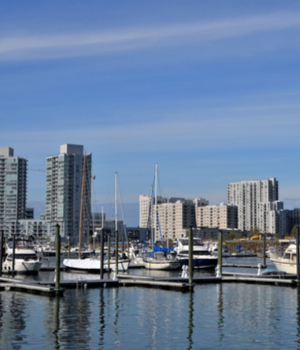 If the cost of care is prohibiting you from seeking the treatment and therapy you need, you have low-cost and free options available.
State-Funded Rehab Centers
This type of facility receives government grants to offer free or low-cost care. State-funded rehabs are available to individuals who can't afford treatment due to low income or no insurance. State-funded facilities can also include certain methadone clinics that give out medications to treat opioid use disorders.
Scholarships
Scholarships are funds offered by a treatment center to help pay for the cost of care. You can contact the facility of your choice to see what conditions would qualify you for a scholarship.
Charitable Organizations
Certain organizations provide low- or no-cost care funded by donations from monthly contributors. An example of this type of rehab is the Salvation Army.
Some free alcohol and drug rehabs in Stamford include:
Inspirica, Inc.
Liberation Programs, Inc.
Fairfield Counseling Services, Inc.
Insurance, Medicare, and HUSKY Health
If you have private health insurance like Blue Cross Blue Shield or United Healthcare, this is another option available to you to help cover some or all of the costs of drug and alcohol rehab in Stamford. Depending on your provider, insurance may cover part or all of the cost, but you should choose a facility or program that is in-network.
If you don't have private health insurance, then you may qualify for Medicare or Medicaid, which, in Connecticut, is called HUSKY Health.
Medicare
Medicare is a federal health insurance program primarily for individuals aged 65 and older.
Medicare often covers:4
Inpatient
Outpatient
Medications prescribed while in rehab
Patient education about substance abuse
Hospitalizations and follow-ups
HUSKY Health
HUSKY Health is a program funded by both Connecticut and the federal government that pays for medical services for individuals and families with low incomes. HUSKY Health covers programs to treat substance abuse and alcohol use disorders. Some of the treatments that HUSKY Health covers include:5
Inpatient
Inpatient detox
Outpatient
Methadone medications
Partial hospitalization
Using Husky Health or Medicare to pay for rehab can help to reduce the cost of treatment. To qualify for HUSKY Health in Connecticut, you have a financial situation that would be classified as low income. To qualify for Medicare, you must qualify for Social Security Benefits and be age 65 or older.
Levels of Substance Abuse Care
Various levels of addiction treatment are available to meet different needs. Some Connecticut residents start with inpatient and work their way through the continuum of care, while others begin their recovery at a less-intensive level.
Medical Detox
Detox is often the first necessary step before you can begin another formal program. It is the process of safely and comfortably removing drugs or alcohol from your system. It occurs in a supervised setting, such as a hospital or inpatient rehab facility.
Inpatient Drug and Alcohol Rehab
During residential care, you live in a rehab facility and receive round-the-clock supervised care. Treatments typically include individual and group therapy, as well as medication and recreational therapy.
Partial hospitalization programs (PHPs)
PHPs allow you to receive care at a hospital while living at home. Services are similar to inpatient programs, but you return home during non-treatment times.
Intensive Outpatient Programs (IOPs)
IOPs allow you to attend counseling several days each week while spending the rest of your time taking care of other obligations such as work or school.
Standard Outpatient
Standard outpatient is the least intensive treatment option available. It involves one to two hours of treatment per week. This low-supervision level is usually best for someone who is highly motivated with a strong support system.
Relapse Prevention
Relapse prevention, also referred to as aftercare, begins once you complete your program. It includes ongoing support through continued therapy and support groups.
Traveling for Drug and Alcohol Rehab in Stamford
Whether you choose to travel to a Stamford drug rehab or you are supporting your loved one who is attending care in Stamford, there's a lot to do and experience in the city that works.
Attractions: Cove Island Park is a family-friendly destination with picnic shelters, a playground, barbecue grills, and two sandy beaches to enjoy. Stamford is also home to the lovely Stamford Museum and Nature Center and the magnificent Palace Theatre.
Getting There: Stamford is within 45 miles of five different airports, with New York's JFK and La Guardia Airports within a 45-minute drive.
Hotels: Stamford has numerous hotel options ranging from the standard fare to the luxurious Stamford hotel, which is just two miles from Cove Island Park.
Getting Around: Located just one hour outside New York City, Stamford is highly walkable, and many residents live within walking distance of their workplace downtown.6
Connecticut Alcohol and Drug Laws
Connecticut policymakers have passed the following laws to govern substance use and abuse and protect its citizens:1
Naloxone Access: In 2018, Connecticut lawmakers increased access to Naloxone (an opioid overdose antidote). Pharmacists and practitioners in Connecticut can distribute this medication to public organizations and provide it to people without a prescription. The end goal is to prevent deaths from overdose.
Good Samaritan Laws: These laws protect Connecticut residents who seek or receive emergency medical care for an overdose. It gives them immunity from legal repercussions for the use or possession of illegal substances, to encourage them to call emergency services in the event of a possible overdose.
Health Insurance Laws: As of 2017, Connecticut law requires most group and individual insurance policies to provide medically necessary detox and other recovery services to those who are diagnosed with substance use disorder. The laws also prohibit insurance policies from requiring prior authorization for opioid antagonists.
Limits on Opioid Drug Prescriptions: Since 2017, Connecticut lawmakers have passed laws to reduce the maximum quantity of opioids that can be prescribed to minors. The laws also increase the amount of education provided to patients about opioid risks.
If you are looking for accredited alcohol and drug rehab centers in Stamford but aren't sure where to start, contact us at 800-926-9037 (
Who Answers?) to speak with a treatment support specialist 24/7.
Resources