Substance Abuse Statistics in Fayetteville, AR
Fayetteville and Washington County drug and alcohol statistics aren't widely available. However, here are some Arkansas figures to paint a picture of substance abuse across the state:2
How to Finance Drug and Alcohol Rehab in Fayetteville, AR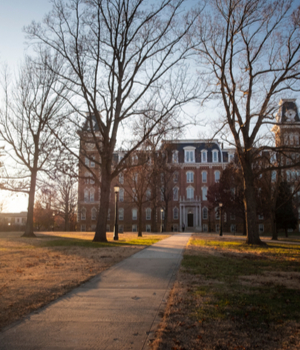 Though the price tag on various addiction treatment programs may be intimidating, there are several ways to finance the cost of treatment without breaking the bank.
Choose a Program Offering Payment Plans
You may want to consider finding a drug rehab that offers financing plans—these plans allow you to break up the price of treatment into regular payments that feel much more manageable.
Apply for a Rehab Scholarship
Rehab scholarships cover the full cost of drug and alcohol rehab and are available for people who can't otherwise afford the cost of care. You can apply directly through a rehab or through 10,000 Beds, which is a third-party nonprofit organization. You will need to provide proof of income and the need for addiction treatment.
Choose a Sliding Scale Program
When comparing drug and alcohol rehabs in Fayetteville, you'll want to ask if the program offers sliding scale fees. These fees take your financial situation into account when determining a price for you services. The treatment facilities will only charge you what you can reasonably pay.
Find a Free Rehab
Some state-funded treatment programs in Fayetteville are able to offer low-cost or free addiction treatment services for those who need it. If you don't have insurance and can't afford treatment, you may want to look into free treatment programs, such as the Salvation Army of Northwest Arkansas.
Using Insurance to Pay for Addiction Treatment
Private Insurance
The Mental Health Parity and Addiction Equity Act of 2008 (MHPAEA) requires group health plans and insurance providers to cover addiction treatment and mental health services to the same extent they provide medical coverage.
As such, your private insurance health plan likely provides at least partial, if not full, coverage for the cost of drug and alcohol rehab in Fayetteville. Make sure to call the number on the back of your card to learn more about your specific plan details.
Arkansas Medicaid and Medicare
Arkansas' Medicaid program, which offers insurance coverage for low-income individuals and families, and Medicare, which covers people aged 65 and older, both provide partial or full coverage of addiction treatment services, including:
Group counseling and individual therapy
Assessments and screenings
Inpatient and residential treatment
Outpatient rehab programs
Medication-assisted treatment (MAT)
Fayetteville, AR Local Information: Attractions, Transportation, and More
Prospective patients and families alike should learn a bit more about Fayetteville before attending rehab there or visiting a loved one at drug rehab.
Airports: The closest airport to Fayetteville is the Northwest Arkansas Regional Airport. It's about 26 miles from the city.
Lodging: Fayetteville touts nearly 30 hotels in every price range, so no matter what you're looking for, you're bound to find a great place to stay. Other options include a variety of B&Bs as well as RVs and even camping at Lake Weddington Campground. Fayetteville, the Ozarks, and the surrounding area are absolutely gorgeous and you should take full advantage of experiencing the outdoors.
Attractions: There is no shortage of things to do in Fayetteville, Arkansas. It has a stellar art and live music scene and busy nightlife, as well as plenty of delicious restaurants to choose from. If shopping is your thing, look no further than the myriad of boutique shopping options.
Explore the great outdoors by camping or checking out an RV park. Or you can take advantage of the cycling trails. Surrounded by the Ozark Mountains, you can check out the various rivers and lakes, go fishing, or engage in water sports. Once you're done with that, go check out the botanical garden, including the butterfly house.
For those seeking the excitement of sports, you can attend a football or basketball game at the University of Arkansas and get your fill.
Ultimately, Fayetteville is a great choice for drug and alcohol rehab.