Alcohol and Drug Use Statistics in Fort Smith, AK
16.8%
16.8% of Orange County adults binge drink.2
55%
In Fort Smith, 55% of high school students reported using alcohol.3
38%-8%
38% of Fort Smith high school students reported using marijuana, and 8% reported abusing prescription drugs.3
102
Sebastian County averages 102 opioid prescriptions per 100 people.4
Levels of Care for Addiction Treatment Settings
Multiple levels of care are available in Arkansas drug rehab centers.
Detox
Detoxification involves a medically supervised set of services that aim to mitigate painful withdrawal symptoms while the body gets rid of the drug or alcohol. Once you achieve a substance-free state, you're able to transfer into a residential or inpatient program.
Residential or Inpatient
Beneficial for those with a severe addiction, polydrug addiction, or dual diagnosis, inpatient involves 24/7 care in a highly structured environment.
Partial Hospitalization Programs (PHPs)
Beneficial for those with a severe addiction who still want to live at home, a PHP involves up to 30 hours of onsite counseling and therapy per week.
Intensive Outpatient Programs (IOPs)
Helpful for those with a moderate addiction or those who are stepping down from a higher level of care, IOPs require between nine and 20 hours of onsite treatment per week.
Standard Outpatient
Best for people with a mild addiction and strong motivation to quit, standard outpatient involves a few hours of onsite therapy per week.
Aftercare
Towards the end of your treatment program, you will work with a treatment team to create your aftercare plan. It helps you build on the recovery foundations you started during the inpatient setting.
How to Pay for Drug Rehab in Fort Smith, Arkansas
Cost shouldn't be a barrier to quality addiction treatment. There are many ways to finance drug rehab so that you can get the help you need.
Private Insurance
Private health insurance providers cover most or all of addiction treatment services, depending on the setting, location, type of program, and more.
Arkansas Medicaid
Arkansas Medicaid, a federal health program providing insurance coverage to low-income people, covers some or all of drug rehab.
Medicare
Arkansas Medicare, a federal health insurance program that provides insurance to people aged 65 and older, covers inpatient and hospital stays for addiction treatment, outpatient rehab, and more.
TRICARE in Arkansas
TRICARE, a health care program for uniformed military members, veterans, and their families, can be used to pay for addiction treatment services.
Sliding Scale Rehabs
Sliding scale rehabs are a great option if you are looking to keep costs down because they only charge you what you can reasonably pay.
IHS-Funded Drug Rehabs
If you are Indigenous, you can receive free drug and alcohol abuse treatment at an IHS-funded drug rehab, many of which are located on reservations.
Travel to and Within Fort Smith, AK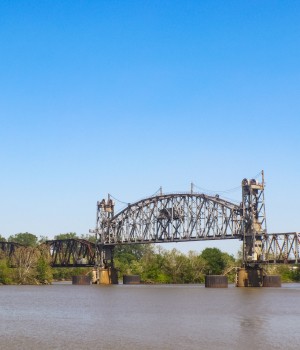 If you are traveling for alcohol and drug rehab in Fort Smith or visiting a loved one currently attending an inpatient or outpatient rehab in the area, here are some valuable tips to guide your travel plans.
The closest airport is Fort Smith Airport, located in town, but the nearest major airport is Northwest Arkansas Regional, 81 miles north of Fort Smith.
There are around a dozen national hotel chains in Fort Smith, concentrated around the local airport.
Fort Smith Transit provides local bus transportation on seven core routes. Fares are $1.25.
People who live in Fort Smith consider the southeast part of the city to be the safest area.
Fort Smith is not considered very walkable, but Uber and Lyft services are available.
The Arkansas River and nearby state parks offer an abundance of outdoor activities, including fishing, birding, hiking, and canoeing.
History buffs will enjoy the Fort Smith Museum and the Belle Grove Historic District.
Great day-trip options from Fort Smith include Hot Springs National Park, Branson, and Eureka Springs.
Arkansas Substance Abuse and Treatment Laws
Here are some relevant substance misuse and treatment laws in Arkansas:1
Arkansas Good Samaritan Overdose Law: Encourages overdose witnesses to call 911 by protecting them from prosecution for drug charges.
Arkansas Naloxone Access Law: Arkansas residents can receive naloxone without a prescription from various pharmacies.
Mainstreaming Addiction Treatment Act: Healthcare providers can prescribe medications for medication-assisted treatment, such as Suboxone, without having to apply for approval.