Alcohol and Drug Use Statistics in North Little Rock, AR
Opioid overdose deaths are on the rise across Pulaski County. Here are some statistics for both the county and North Little Rock related to alcohol and drug use:3,4,5

16%
In 2019, 16% of adults in the county reported binge or heavy drinking.
28%
Between 2016 and 2020, 28% of driving deaths in the county involved alcohol.
Levels of Care for Addiction Treatment Settings
Multiple levels of care are available in Arkansas drug rehab centers.
Detox
Detoxification involves a medically supervised set of services that aim to mitigate painful withdrawal symptoms while the body gets rid of the drug or alcohol. Once you achieve a substance-free state, you're able to transfer into a residential or inpatient program.
Residential or Inpatient
Beneficial for those with a severe addiction, polydrug addiction, or dual diagnosis, inpatient involves 24/7 care in a highly structured environment.
Partial Hospitalization Programs (PHPs)
Beneficial for those with a severe addiction who still want to live at home, a PHP involves up to 30 hours of onsite counseling and therapy per week.
Intensive Outpatient Programs (IOPs)
Helpful for those with a moderate addiction or those who are stepping down from a higher level of care, IOPs require between nine and 20 hours of onsite treatment per week.
Standard Outpatient
Best for people with a mild addiction and strong motivation to quit, standard outpatient involves a few hours of onsite therapy per week.
Aftercare
Towards the end of your treatment program, you will work with a treatment team to create your aftercare plan. It helps you build on the recovery foundations you started during the inpatient setting.
How to Pay for Drug Rehab in North Little Rock, Arkansas
Cost shouldn't be a barrier to quality addiction treatment. There are many ways to finance drug rehab so that you can get the help you need.
Private Insurance
Private health insurance providers cover most or all of addiction treatment services, depending on the setting, location, type of program, and more.
Arkansas Medicaid
Arkansas Medicaid, a federal health program providing insurance coverage to low-income people, covers some or all of drug rehab.
Medicare
Arkansas Medicare, a federal health insurance program that provides insurance to people aged 65 and older, covers inpatient and hospital stays for addiction treatment, outpatient rehab, and more.
TRICARE in Arkansas
TRICARE, a health care program for uniformed military members, veterans, and their families, can be used to pay for addiction treatment services.
Sliding Scale Rehabs
Sliding scale rehabs are a great option if you are looking to keep costs down because they only charge you what you can reasonably pay.
IHS-Funded Drug Rehabs
If you are Indigenous, you can receive free drug and alcohol abuse treatment at an IHS-funded drug rehab, many of which are located on reservations.
Traveling to and Within North Little Rock, AR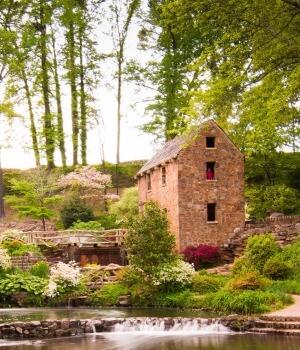 If you are thinking about attending a drug or alcohol rehab center in North Little Rock or have plans to visit to see a friend or family member who is in a detox program or rehab there, here are some helpful tips about visiting the city:
The closest major airport to North Little Rock is the Bill and Hillary Clinton National Airport. This airport is about 8 miles from downtown North Little Rock.
The Rock Region Metro offers bus service throughout the area, including North Little Rock, which is where its headquarters is located.
The city's downtown is best known for the Argenta Historic District. This is where you'll find Dickey-Stephens Park, home of the Arkansas Travelers minor league baseball team along with local businesses, restaurants, and entertainment venues.
The River Rail Streetcar runs through Historic Downtown Argenta, providing a convenient way to get around the area.
At 1,700 acres, Burns Park in North Little Rock is Arkansas' largest urban park. You can take advantage of two disc-golf courses, two standard golf courses, a BMX track, a tennis center, playgrounds, a seasonal amusement park, and trails with access to the Arkansas River Trail.
The Arkansas Inland Maritime Museum is located along the shore of the Arkansas River. You can check out two Naval ships that were used at the start and end of World War II.
The Old Mill is a historic re-creation of an 1880s water-powered grist mill. Movie buffs will enjoy knowing that it was featured in the opening scenes of the movie "Gone With the Wind."
Arkansas Substance Abuse and Treatment Laws
Here are some relevant substance misuse and treatment laws in Arkansas:1
Arkansas Good Samaritan Overdose Law: Encourages overdose witnesses to call 911 by protecting them from prosecution for drug charges.
Arkansas Naloxone Access Law: Arkansas residents can receive naloxone without a prescription from various pharmacies.
Mainstreaming Addiction Treatment Act: Healthcare providers can prescribe medications for medication-assisted treatment, such as Suboxone, without having to apply for approval.