Alcohol and Drug Use Statistics for Little Rock, Arkansas
According to the Centers for Disease Control (CDC), overdose deaths related to drugs and alcohol have risen consistently for the past several decades, with rates increasing even higher in recent years:1,2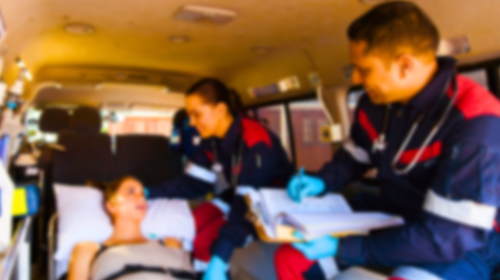 Drug overdoses in 2020 increased more than four times the amount experienced in 1999 across the state.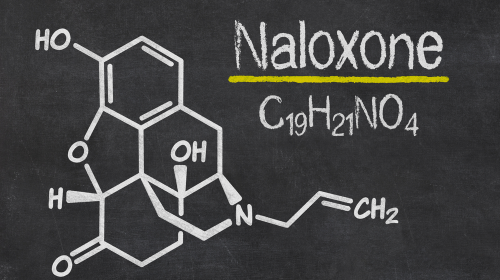 And in 2020, 391 people were given Naloxone to prevent an overdose death.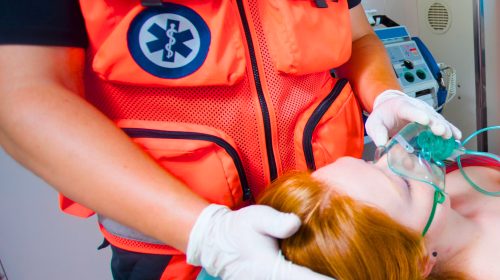 Overdose deaths in Pulaski County rose by 57.6% between 2018 and 2022.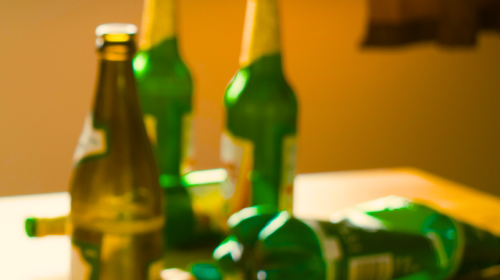 Alcohol overdose deaths rose 68% in the same period.
Cost of Drug Rehab in Little Rock
Depending on your level of need, where you want to attend treatment, and how you can pay for care, the cost of drug and alcohol rehab in Little Rock can vary drastically.
Low-Cost and Free Drug Rehab Centers in Little Rock?
In Little Rock, the Division of Aging, Adult, and Behavioral Health Services oversees public programs for substance use treatment. It is an excellent place to start if you're looking for low-income addiction therapy. This organization can inform you of any available scholarships or sliding-fee scale programs and tell you more about the process for getting into a state-funded facility.
Does Insurance Cover Rehab Center Costs?
Yes, the Affordable Care Act (ACA) and Mental Health Parity and Addiction Equity Act (MHPAEA) require health insurance providers to pay for medically necessary treatments that address behavioral health disorders, including addiction.
Medicaid
Medicaid is a public health insurance program for people whose income meets or is below federal poverty standards.3 Medicaid covers most services, such as medications and therapy sessions.
Medicare
Medicare is similar to Medicaid in that it's a health insurance program for those age 65 and older and those with disabilities who can't access standard coverage by a private provider. You can apply for either Medicaid or Medicare through your local Arkansas Department of Human Services, which you can find by dialing 211.
Private Insurance
Private health insurance is usually procured through your job or can be purchased on the healthcare marketplace during open enrollment. You can also enroll during qualifying life events, such as a baby being born in the family and following your 26th birthday. Private health insurance is held to the same standards as publicly-funded insurance programs like Medicaid in that providers must pay for medically-necessary procedures, medications, and therapies.
Insurance companies typically have different policies and coverage limitations. To find out exactly what your plan covers and what fees and co-payments you might be responsible for, call the number on the back of your insurance card. They can also point you to in-network addiction treatment providers.
Addiction Treatment Settings
There are several levels of care, with inpatient being the highest. Inpatient and outpatient rehab offer specialized care for treating substance use disorder but from different settings.
Medical Detox: Depending on how severe your addiction is, you may need a detox. A team of medical professionals can help keep you safe and comfortable while managing your withdrawal symptoms.
Inpatient: Inpatient care provides a structured environment with a daily schedule, healthy meals, and opportunities to exercise and engage in other hobbies, all from a safe, secure location that helps keep you free from temptation while you recover.
Partial Hospitalization Programs (PHPs): PHPs, also known as day programs, are the closest outpatient approximation, able to provide several hours of medically-supervised treatments a day alongside counseling and drug education.
Intensive Outpatient Programs (IOPs): IOPs provide the same services but only for several days a week instead of daily, with a minimum of 9 hours of treatment per week.4
Standard Outpatient Program (SOPs): SOPs that only require a weekly therapy session and a monthly telephonic appointment with your therapist or addiction counselor.
Aftercare: After rehab, it's important to participate in an ongoing aftercare program. Many drug rehabs in Little Rock offer an alumni program for graduates that includes regular support group meetings. You can also reach out to community-based support, like the 12-step programs offered publicly by Alcoholics Anonymous (AA) and Narcotics Anonymous (NA). If you don't like the spiritual aspect, look for a SMART Recovery program that focuses on the cognitive restructuring of your behaviors and beliefs.
Specialized Drug Rehabs in Little Rock
There are a variety of rehabilitation centers that cater to various backgrounds and interests. Here is a look at some.
Holistic
Holistic programs offer the same level of care as other addiction treatment centers but usually offer a layer of nature-based alternative therapies in addition to the standard practices. These centers aim to unite body, mind, and spirit while recovering to help you achieve healing in all facets of your life for lasting success.
Faith-Based and Christian
With pastoral counseling, spiritual guidance, and immurement in a community that shares your religious background, you can find the strength to succeed in recovery. These programs often utilize a 12-step philosophy and spiritual practices such as prayer and meditation. There are numerous Baptist, Christian, and faith-based drug and alcohol rehabs in Little Rock.
Luxury
Luxury drug rehab centers in Little Rock provide a higher caliber of quality amenities and surroundings. They may also offer a wider range of therapies, such as massage, equine, and art therapy. Many luxury clinics have licensed dieticians on staff that works with clients to create a healthy meal plan and a variety of dining establishments on the campus.

Executive
Executive rehabs and detox centers in Little Rock programs strive to maintain client confidentiality, protect your reputation and prevent your career or other life circumstances from being affected. These centers will typically provide amenities that assist working professionals with maintaining their careers, such as office space to check emails and fitness centers with a pool and spa.
Dual Diagnosis
Co-occurring mental health and substance use disorders require therapy from a dual-diagnosis treatment program that can address both issues simultaneously.
Medication-Assisted Treatment
Medication-assisted treatment (MAT) offers a dynamic approach to recovery from addiction, with the physical withdrawal symptoms and cravings being addressed alongside your mental health needs with individual and group therapy. Benefits of MAT include:6
More adherence to rehab policies and longer retention rates
Better mental and physical health outcomes, especially for those with physical issues due to drug and alcohol use, as well as pregnant women and their unborn children
Higher chance of finding a job and maintaining long-term employment
Better rates of long-term recovery
The FDA has approved several medications to help people during addiction to alcohol and opiates:
Methadone: Methadone is a full-on opioid agonist, which works by activating opiate receptors in the brain as if you were using an opiate-based drug (as it's an opiate-based medication).7 It's FDA-approved for MAT and pain management for people with chronic pain.
Suboxone: Suboxone is a buprenorphine medication. A lesser opioid agonist than Methadone, Suboxone performs similarly but has a lower risk of misuse and fewer sedative effects than methadone.
Naltrexone (Revia/Vivitrol): FDA-approved to treat both alcohol use disorder (AUD) and opioid use disorder (OUD), naltrexone is available from certified MAT providers.9 The daily pill form is used to treat alcoholism and can be prescribed for home use.
Antabuse (Disulfiram): Designed to reduce cravings and help you adhere to your recovery plan, Antabuse is an alcohol addiction medication that works by preventing your body from being able to process alcohol. This causes very uncomfortable symptoms to occur if ever you decide to drink, such as nausea and headache.
Acamprosate: Acamprosate is a daily-use pill that reduces the cravings and urges to drink alcohol.11 It's rated for long-term use, though it might not be appropriate for patients with kidney issues. This medication can be prescribed by an AUD provider, who would be able to tell you more about how to use Acamprosate.
Should You Travel for Drug and Alcohol Rehab in Little Rock?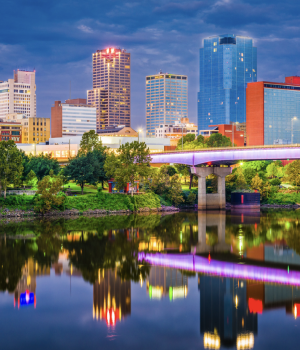 If you're in an area that could be detrimental to your recovery, it might be beneficial to you to move to seek treatment in Arkansas. There are many options for alcohol and drug rehabs in Arkansas. However, there are some considerations if you're considering moving, such as how you'll pay for the trip and the cost of living and care. It's also important to consider whether or not you have a strong support system in the area.
If you have decided Little Rock detox centers and drug rehabs are the best option for you, look into the neighborhoods around town to see where you would like to live. If you want to enjoy the dining and shopping opportunities in the city but stay close to nature, check out Riverdale on the banks of the Arkansas River. Among the longest pedestrian bridges, the nearby Big Dam Bridge offers plenty of chances to observe an osprey or bald eagle in the wild while catching some fresh air.
Midtown, being more central at about 15 minutes away from every other part of town, is a sprawling hub of employers and shopping centers. The area has several suburban districts within it, with ranch-style homes that feature large, lush yards. Midtown is host to two universities and a large hospital, as well as plenty of rehab organizations.
Conway is another neighborhood with plenty of career opportunities, as it is considered the city's tech hub and is dubbed "The City of Colleges." It has three large medical centers, plenty of factories, nationwide company headquarters for tech companies, and the Grand Theater.
Drug and Alcohol Laws in Arkansas
Arkansas has many policies, programs, and laws in place to protect people from damage done by drugs and alcohol.
Arkansas Substance Use Prevention Policies: Arkansas has various policies instituted to help prevent drug-related crime and overdose deaths. These policies include ways to allocate state and federal funds to substance use treatment as well as drug education and support groups for community members.12
Naloxone Prescription Law: This Arkansas law enables pharmacists to prescribe naloxone overdose reversal medication in addition to an opiate prescription without a prescription for the naloxone.13 They are also enabled to provide naloxone without a prescription to friends or family members of people who present a risk for opiate overdose. This is to help people at risk of overdose without requiring them to seek a prescription first.
Family and Medical Leave Act (FMLA): Federal laws under the FMLA apply to every state, requiring most companies with more than 50 employees to provide 12 weeks of unpaid leave to seek medical treatment.14 This rule applies to companies that have enough employees on-site to facilitate allowing a leave, so some rural companies might not be required to follow this rule.
If you are looking for substance abuse treatment, call us 24/7 at 800-926-9037 (
Who Answers?) for help verifying insurance, finding an appropriate provider for your needs, and helping you figure out your next steps toward recovery at accredited alcohol and drug rehab centers in Little Rock.
Resources
FindTreatment.gov. (n.d.). FindTreatment.gov. 
Center for Disease Control. (2022). Arkansas Overdose Prevention Investment Snapshot
Center for Disease Control. (2022). CDCWonder.
Centers for Medicare & Medicaid Services. (2022). Eligibility.
Center for Substance Abuse Treatment. Substance Abuse: Clinical Issues in Intensive Outpatient Treatment. Rockville (MD): Substance Abuse and Mental Health Services Administration (US); (2006). Chapter 3. Intensive Outpatient Treatment and the Continuum of Care.
Substance Abuse and Mental Health Administration. (2022). Treatment Locator.
Substance Abuse and Mental Health Services Administration. (2022). Medication-Assisted Treatment.
Substance Abuse and Mental Health Services Administration. (2022). Methadone.
Substance Abuse and Mental Health Services Administration. (2022). Buprenorphine.
Substance Abuse and Mental Health Services Administration. (2022). Naltrexone.
National Alliance on Mental Illness. (2022). Antabuse.
National Alliance on Mental Illness. (2022). Acamprosate.
the State of Arkansas. (2022). Substance Abuse Prevention.
Arizona State Board of Pharmacy. (2022). Naloxone.
U.S. Department of Labor. (2022). FMLA Frequently Asked Questions.