Surprise, AZ Drug and Alcohol Statistics
Surprise is in Maricopa County. According to the CDC, the county has experienced:1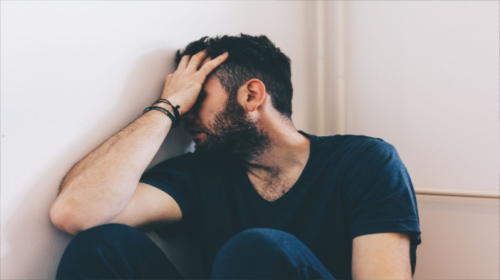 A 20% increase in drug-induced deaths between 2018 and 2020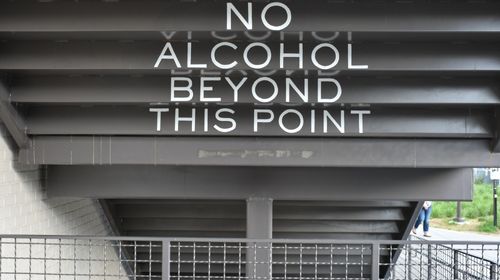 A 21% increase in alcohol deaths within the same time period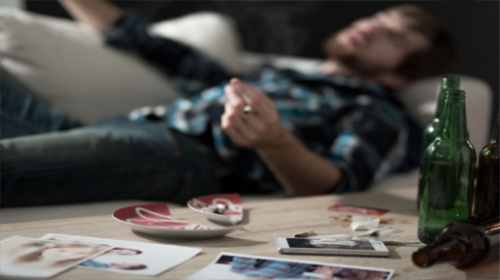 In 2020, the summer months had the highest rates of drug and alcohol-related overdoses
Studies across the nation through SAMHSA show us the number of people in Arizona that go to rehab each year, and why:2
Cost of Drug Rehab in Surprise
The cost of treatment depends on several determining factors, such as what type of care you need and for how long. Inpatient, or residential care, tends to be more costly because you're paying for the cost of food, housing, and addiction treatment. Luxury facilities are more expensive than others simply because of their sought-after amenities, like a spa with a masseuse on staff.
Your costs will vary based on:
Your care needs.
The type of financial assistance you have for paying for care, such as health insurance.
The features of your chosen facility and what amenities it offers.
The location of the facility you choose, whether it's near a major city or if it's in the desert.
Low-Cost and Free Drug Rehab Centers in Surprise
There are various ways to pay for rehabilitation if you can't afford to pay out of pocket. If you have private health insurance coverage, Medicaid, or Medicare, your best bet is generally to reach out to your insurer for help. The number on the back of your insurance card should connect you to a helpful representative of your health insurance provider who can give you a rundown of your covered services, deductibles, and other fees and provide referrals to nearby in-network drug rehabs and detox centers in Surprise and other coverage areas.
If you don't have health insurance, don't worry, millions of Americans don't or don't have enough to cover addiction treatment. There are local and federal agencies with programs to help these people access addiction care. For example, the Substance Abuse and Mental Health Services Administration offers block grants to major cities to create programs such as scholarship funds. These programs could cover all or part of the cost if you qualify, so look for a state-funded facility for help if you need it. State-funded addiction treatment centers also tend to offer sliding scale fees that lower your costs for care based on your income.
Addiction Treatment Settings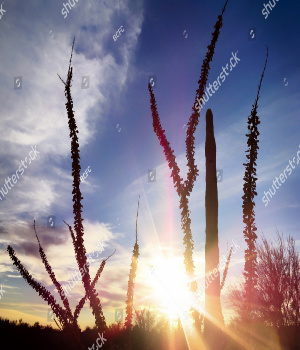 Your needs determine the type of program you can use to treat addiction. It also depends on if you can live in a center or have daily responsibilities to maintain while undergoing rehab.
There are two main kinds of treatment, inpatient and outpatient:
Inpatient 
Residential recovery programs, or inpatient rehab, are live-in facilities where you focus all of your time on therapy and therapeutic activities. You might have a private or a shared room, depending on where you choose to go and what you can afford, and meals are typically either provided by chefs on-site or a nutritionist works with you to create a weekly meal plan and you're provided groceries to cook your nutritious meals.
You may also take part in a medical detox, depending on how severe your addiction is. A team of medical professionals will be able to safely and comfortably manage your withdrawal symptoms.
Outpatient 
There are several types of outpatient care, depending on how much care you need. Partial hospitalization programs (PHPs) provide daily medical supervision and intensive therapy and make a great alternative for those that can't access residential rehab.
Intensive outpatient programs (IOPs) offer programs with several sessions per week, at a minimum of nine hours per week, though some have more hours available.2 This type of care is appropriate for medication-assisted treatments (MATs) such as suboxone, and outpatient drug and alcohol rehabs in Surprise often also provide ancillary services or referrals to community services.
Standard outpatient programs (SOPs) meet once weekly, typically. These programs often require participants to also go to a support group outside of their SOP, such as NA or AA, or SMART Recovery.
Specialized Drug Rehabs in Surprise
If you want to go to a specialized program that caters to people with your specific background, check out a few of the different types of drug rehabs in Surprise:
LGBTQ+
LGBTQ+ programs that have gender-affirming and trauma-informed care for people with mental health issues, such as negative family dynamics and internalized homophobia
Faith-Based
Christian and other faith-based rehabs are for those who want their faith to be a part of their recovery. These centers utilize spiritual practices to encourage healing and often offer pastoral counseling and group prayer, among other spiritual activities.
Holistic programs
Holistic rehabs include a range of alternative therapies, like acupuncture or equine therapy, in addition to evidence-based therapies.
Telehealth programs
Telehealth-based services allow you to utilize online assessments and telephone and video call appointments instead of visiting a clinic regularly.
Dual diagnosis programs
These programs provide simultaneous, evidence-based therapy for co-occurring substance use and mental health disorders.
Veterans
Veterans rehabs are run by and for people who have served in the military, and typically include trauma-informed care practices as well as dual diagnosis treatment, and usually accept TRICARE military health insurance.
Executive
Executive rehabs for working professionals that offer a higher level of confidentiality.
How to Choose the Right Surprise Drug Rehab
The type of care that will help you the most will have a program that aligns with your needs and challenges. Before signing up for an alcohol or drug addiction program, make sure the center has a philosophy that resonates with you and offers effective treatment types.
Other factors include:
The cost of care and if the program takes your health insurance or has any financing options available to help cover the cost.
What rules the program has, such as what to bring to treatment and when you can have visitors and make phone calls or use the internet.
The features and amenities offered by the rehab, such as if it has outdoor meditation and fitness programs, a pool, or a spa.
Where the facility is located, as this can be a factor in the cost, you wind up paying for drug rehab in Surprise, as well as important for what type of program you are a part of (e.g. outpatient often requires you to have a local support system like family, to maintain sobriety after program hours).
Should You Travel for Drug and Alcohol Rehab in Surprise?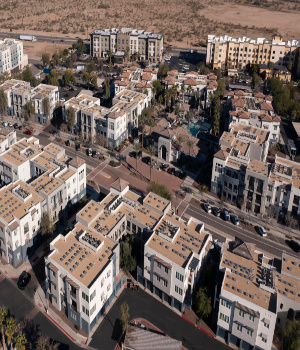 When looking for a place to go to drug or alcohol rehab in Surprise, try to find a place in a city that can address your needs, with the amenities and features that you appreciate most in a town. Many people move to or just visit Arizona because of the gorgeous year-round sunny weather. Surprise is full of enjoyable activities as well as shopping and dining and places to work, such as:
The Surprise Stadium, a local baseball green
Seeing marine life on a dolphin and whale watching tour or exploring the natural beauty of Arizona via a sightseeing tour
Golfing at one of the area's many golf courses and resorts
Spending the afternoon at the Justice Brothers U-Pick orchard
When you've settled on a drug or alcohol rehab in Surprise, learn about the different parts of town so you'll know the best place for you to stay. The Marley Park neighborhood to the south of the city is close to schools and the Christ's Church of the Valley, as well as plenty of places to shop and work. Moving north, you can find a range of local amenities such as parks and golf courses, as well as industrial and business centers and temporary housing. Banner Del E. Webb is also in the northern part of town.
Alcohol and Drug Laws in Arizona
Arizona has a range of laws and policies to help those struggling with addiction in various ways.
Controlled Prescription Monitoring Program: The Controlled Prescription Monitoring Program creates a database for opiate prescribers to use to track patients' prescription activity.3 This is to prevent doctor shopping, the act of getting multiple prescriptions from different doctors, and doctor hopping, which is when people go to another county for a duplicate prescription to avoid detection.
Good Samaritan Overdose Law: To prevent unnecessary overdose deaths, Arizona has Good Samaritan laws to protect those that call 911 to report an overdose.4 If you're in the presence of a suspected overdose or are overdosing, you are protected from prosecution against certain drug-related offenses, such as possession, if you call for emergency services.
Fair Wages and Healthy Families Act: The Fair Wages and Healthy Families Act was designed to establish a higher minimum wage and paid sick leave.5 Under the law, companies with more than 24 employees must provide their workers with one sick hour per 30 hours worked, though employers may give more sick pay if they so choose. The sick leave can be used to address medical emergencies, such as needing care for a substance use disorder (SUD), because of a domestic violence emergency, or a public health emergency.
Naloxone Access Law: Pharmacists in Arizona have a standing order to prescribe naloxone overdose reversal kits to anyone that asks without a prescription.6 There are three types of naloxone kits that pharmacists can hand out under the standing order.
Don't hesitate to call now at 800-926-9037 (
Who Answers?) if you are struggling with addiction. We're available 24/7 to help you find accredited alcohol and drug rehab centers in Surprise, Arizona, or other cities, as well as to verify your insurance and answer any questions. People are available to help, so reach out today.
Resources
FindTreatment.gov. (n.d.). FindTreatment.gov. 
Center for Disease Control. (2022). CDCWonder.
Substance Abuse and Mental Health Services Administration. (June, 2021). Treatment episode Date Set (TEDS) 2019.
Center for Substance Abuse Treatment. Substance Abuse: Clinical Issues in Intensive Outpatient Treatment. Rockville (MD): Substance Abuse and Mental Health Services Administration (US); (2006). Chapter 3. Intensive Outpatient Treatment and the Continuum of Care.
Arizona Healthcare Cost Containment System. (2022). For Prescribers: Controlled Prescription Monitoring Program.
Arizona Legislature. (2022). 13-3423. Medical assistance requests; prohibited prosecution of Good Samaritans; mitigating factors; definitions.
State of Arizona Secretary of State. (January 24, 2016). Ballot measure text for Proposition 206, the Fair Wages and Healthy Families Act.
Arizona Health Care Cost Containment System. (2022). Preventing an Overdose.