Drug and Alcohol Use Statistics in Madison, AL
To better understand the prevalence of drug and alcohol use in Madison, here are some statistics for Madison County and the surrounding areas over the past few years:1,2

3,136
3,136 treatment admissions for marijuana in 2017
2,481
2,481 treatment admissions for amphetamines in 2017
18%
18% of residents engage in excessive drinking
33%
33% of driving deaths involved alcohol use
Levels of Substance Abuse Treatment
There are several different levels of addiction treatment, each with its advantages and disadvantages. The right level for you depends on your particular needs.
Detox
Detoxification involves a supervised set of services that can mitigate painful withdrawal symptoms while the body gets rid of drugs or alcohol. Detox can occur in medically managed hospital settings, residential settings, or outpatient centers. It's generally the first step toward drug rehab in Alabama.
Residential or Inpatient
The most intensive treatment setting, residential or inpatient treatment involves living at the facility and receiving 24/7 care and supervision. Sessions may include group and individual therapies, support groups, medication administration, and holistic or recreational therapies.
Partial Hospitalization Programs (PHPs)
PHPs are often a bridge between inpatient and outpatient care, partial hospitalization gives you the chance to live at home while attending treatment for many hours per day at a hospital. You may receive many of the same treatment modalities you would experience during an inpatient setting, with the only difference being you can return home during non-treatment hours.
Intensive Outpatient Programs (IOPs)
A step down from partial hospitalization, intensive outpatient programs provide a few hours of treatment for a few days per week, including inpatient and group therapy. Many people transition into an IOP after they have completed a residential or PHP program.
Standard Outpatient
Standard outpatient programs are the least intensive options and require just a couple hours of care per week, often in a therapist setting or at an outpatient clinic. This option is typically best for someone with a mild addiction who also has a strong and sober support system. More commonly, people make their way through the levels of care from inpatient down to standard outpatient, gradually transitioning back into everyday life.
Aftercare
Addiction recovery is a lifelong journey. When you complete an inpatient or outpatient drug rehab program, you will need to receive ongoing support in the form of aftercare, such as 12-step meetings, non-12-step meetings, ongoing therapy, transitional housing, and more. These forms of support help you build upon the foundation you build in treatment and help prevent relapse.
How to Pay for Drug Rehab in Alabama
There are many ways to finance the cost of drug rehab in order to get the help you need.
Private Insurance
Thanks to the Mental Health Parity and Addiction Equity Act, every insurance provider must cover substance abuse treatment to some extent. Contact your health insurance provider directly to learn more about your specific plan and its coverage.
Alabama Medicaid
Alabama Medicaid is a government-funded insurance program providing health insurance to low-income individuals and families. It covers substance abuse treatment services like detox, inpatient and outpatient care, and medication-assisted treatment. Since some rehabs in Alabama don't accept Medicaid, you may have to call various treatment centers to find one that does.
Medicare
Medicare provides insurance coverage to Alabama residents over the age of 65 or those with disabilities or end-stage renal failure. This federal health program covers inpatient and outpatient rehab as well as prescription medications.
TRICARE in Alabama
TRICARE provides health insurance coverage for people in the military, veterans, and their families. People in Alabama are in the South Region for TRICARE. Much like other government programs, TRICARE covers addiction treatment services, but your specific coverage will depend on your plan details. If you have TRICARE, you'll want to make sure to find a drug rehab that accepts your plan.
Sliding Scale Payments
Sliding scale payment plans are income-based and only charge what you can reasonably afford to pay for addiction treatment based on your income and other financial factors. You will likely need to provide proof of income and assets when applying for a sliding scale program.
IHS-Funded Drug Rehabs
The Indian Health Service (IHS) is a federal health program for Indigenous people in the U.S., including Alaskans. The program provides health care services, including mental health and addiction treatment services. Most IHS-funded treatment facilities are located on tribal lands, though some are not. Indigenous people who need substance abuse treatment can attend a low-cost or free IHS rehab even if they have another form of health insurance.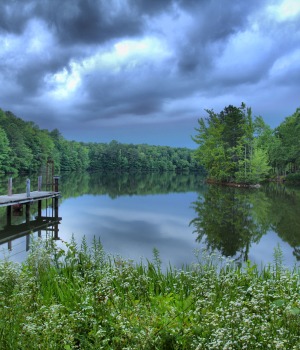 Traveling to and Within Madison, AL
If you are considering traveling to a Madison alcohol rehab, or if you are planning to visit a loved one in the city, here are some helpful tips to get to and around the area:3
Madison is just minutes away from Huntsville International Airport (HSV) and less than two hours from both Nashville International Airport (BNA) and Birmingham International Airport (BHM)
TRAM is a federally funded public transportation program that is open to the general public residing in rural Madison County
Some shuttle bus services are available, such as the Huntsville Shuttle Bus
Plenty of hotels exist in and around the city for convenient accommodations when visiting
Uber, Lyft, and taxi services are available by request throughout the area as another option for transportation
Madison is a great option for your treatment location if you enjoy mild climates, a small-town feel, and natural surroundings. It isn't your only option, though. If you choose not to travel to Madison, there are still thousands of quality rehabs across the country that can provide the care you need.
If you need help finding treatment options that are right for you, please call 800-405-1685 (
Who Answers?) to speak to a specialist who can assist you in finding a rehab center that meets your needs.
Alabama Drug and Alcohol Laws
Below are some drug and alcohol laws specific to the state of Alabama:1,2,3
Alabama Good Samaritan Overdose Law: This law encourages bystanders who are witnessing a potential drug overdose to seek emergency medical assistance for the victim. It achieves that goal by protecting the 911 caller from arrest and prosecution for drug possession in Alabama. But those who possess drugs with intent to distribute are not protected.
Drug Treatment Court: For non-violent offenders diagnosed with substance use disorder, drug treatment courts offer the opportunity to attend accredited drug rehabs in Alabama instead of going to jail.
Alabama Naloxone Standing Order: This law allows pharmacists to dispense naloxone, the life-saving anti-overdose drug, without a prescription to anyone who may be at risk of an opioid overdose in Alabama. It also allows doctors and pharmacists to prescribe naloxone to anyone who knows someone at risk.