Substance Abuse Statistics in Tuscaloosa, Alabama
Recent substance abuse statistics for the city of Tuscaloosa and the county as a whole include:3, 4, 5, 6

60%%
From 2015 to 2020, alcohol-related deaths increased by 60% in the county
56%
Approximately 56% of teens reported using alcohol at some point in their lives, while roughly 40% of 12th graders reported drinking at least once a month.
18%
Nearly 18% of students say they've purchased drugs at least once.
Paying for Alcohol and Drug Rehab in Tuscaloosa, Alabama
You have multiple options for covering the cost of treatment and therapy at an alcohol and drug rehab in Tuscaloosa. Most local treatment centers take self-pay and private or public health insurance. Depending on your financial situation, some can even work with you on a discounted or no-cost basis.
Use Private Insurance to Cover Rehab Costs
Most private health insurance plans provide coverage for addiction treatment and other mental health services under the 2010 Affordable Care Act.7 If you have one of these plans, it can reduce or eliminate your treatment costs at various Tuscaloosa drug rehabs and alcohol rehabs. Within 25 miles of the city, just one treatment center accepts private insurance. However, if you're willing to travel a bit farther out, you'll find 10 more facilities that may take your plan.8 
Your plan may have stipulations regarding the types and lengths of treatment it will pay for and where you can enroll in rehab. If you're unfamiliar with your coverage, call your insurance provider to get a breakdown, so you can plan for any out-of-pocket costs you may be responsible for.
Use Medicaid or Medicare to Pay for Treatment
Both Alabama Medicaid and Medicare cover medically necessary substance abuse treatment services at various Tuscaloosa alcohol rehabs and drug rehabs. If you have one of these public health plans, it may pay for the following forms of treatment:9, 10
Inpatient treatment
Outpatient treatment
Medications for opioid- and alcohol-use disorders
Counseling and therapy
Some telehealth treatment services
Substance use assessments and treatment referrals
Keep in mind your coverage can depend on your addiction status and whether a licensed healthcare professional recommends a certain type of treatment for you. The specific type of plan you have may also influence your coverage.
No matter which type of plan you have, you must enroll in a Medicaid- or Medicare-approved drug or alcohol rehab in Tuscaloosa to use your coverage. Within 25 miles of the city, two treatment centers take Medicaid and one accepts Medicare.8 If you want more options, you'll need to travel at least 30 miles outside Tuscaloosa to find them.
Free Rehab Options in Tuscaloosa
If you need access to low-cost or free addiction treatment services, you may be able to receive treatment at no charge from these types of rehab facilities:

State-funded treatment centers: These facilities get grants and subsidies from the government, which allow them to treat Alabama residents with addiction at little to no cost. Many methadone clinics get this type of funding to provide medications for people with opioid-use disorders.
Non-profit treatment centers: These facilities get public funding, and many use that funding to help cover treatment costs for financially disadvantaged individuals.
Sliding scale rehab centers These facilities will base your treatment costs on the amount of money you make. The lower your income is, the more of a discount you'll get. Depending on the facility, treatment may even be free if your income qualifies.
If you'd like to qualify for discounted or free treatment services, you may need to travel outside Tuscaloosa to find facilities that offer them. The following rehab centers in and near the city may be able to help you:8
The Bridge
West Alabama Mental Health (in Eutaw, about 31 miles away)
Alethia House (in Birmingham, roughly 47 miles away)
Local Information for Tuscaloosa: Accommodations, Getting Around, and Attractions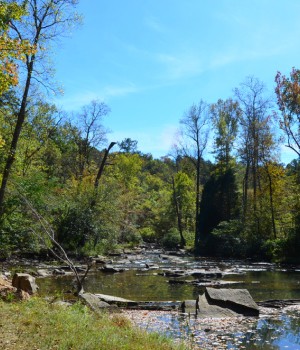 If you're planning to travel to a Tuscaloosa drug rehab center, you should familiarize yourself with the area first. If you wish to visit someone in long-term treatment in or near the city, here's what you should know about traveling to and staying in the area:
Airports: If you want to fly to Tuscaloosa, the closest commercial airport is Birmingham-Shuttlesworth International — roughly an hour's drive northeast of the city.
Hotels: You can choose from dozens of affordable 2- and 3-star lodging options within the city. You'll also find a few higher-end hotels in the area.
Walkability: Some locations of Tuscaloosa, particularly downtown, are fairly easy to traverse on foot. But if you need to travel outside the city center, vehicle transportation may be necessary.
Public transportation: If you'd like to take advantage of public transit, Tuscaloosa has a bus service with seven fixed routes that can take you throughout the city.
Things to do: Visit the Alabama Museum of Natural History, catch a game at Bryant Denny Stadium, see a show at the Tuscaloosa Amphitheater, or stroll along Tuscaloosa Riverwalk. Other sites worth visiting include the Jemison-Van de Graaff Mansion, Battle-Friedman House, and The Old Tavern Museum.
If you're ready to enroll in short-term or long-term treatment and need help exploring your options for drug or alcohol rehab in Tuscaloosa, we're here for you 24/7. Call us anytime at 800-405-1685 (
Who Answers?) to connect with a treatment support specialist who can help you find local treatment programs that suit your needs and budget.