Mobile Drug and Alcohol Statistics
In 2021, 116 people in Mobile County died from a drug overdose.1 Across the state, 836 people died from a drug overdose in 2017, and half of those deaths included opioids.2 In Alabama, drug-related overdose deaths are more likely to occur in men between the ages of 15 and 54.2 Men in that age range are also more than twice as likely as women to die from opioids.2
Across the state, overdose deaths involving fentanyl, a powerful synthetic opioid, and methamphetamine are on the rise, and deaths involving prescribed opioids are on the decline.2 In 2016 and 2017, fentanyl was the top drug involved in overdose deaths in Alabama, followed by heroin.2 Overdose deaths involving fentanyl are also increasing faster than any other illegal or prescription drug.2
Comparatively, Mobile County tends to trend a bit lower than the rest of the state when it comes to the number of drug overdose deaths by county and opioid-related deaths by county.2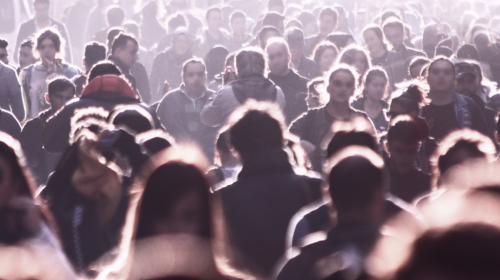 On March 31, 2020, a total of 11,838 people in Alabama were in substance use disorder treatment.3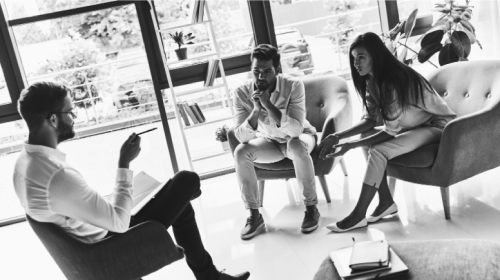 Almost 70% of those in treatment were treated for drug addiction.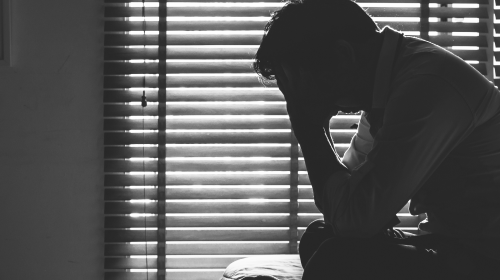 24% of those in treatment were treated for both drug and alcohol misuse.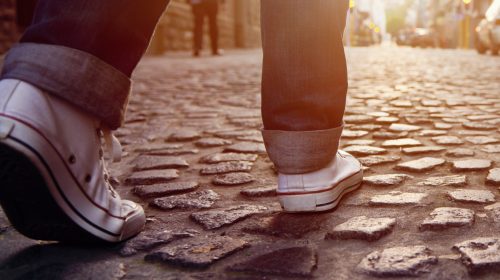 More than 90% of those in treatment were in outpatient treatment.
Expert Insights

Two threats to the lives of all Mobile, AL residents should be on everyone's radar: methamphetamine and fentanyl. Law enforcement and treatment professionals agree that these two substances pose the greatest drug threats in Alabama. Meth has been the biggest threat historically in the Cotton State, but fentanyl incidents have increased at an alarming rate in recent years. We can't sit by and watch these numbers climb. There are currently just 14 drug treatment facilities in a 25-mile radius of Mobile. As the threat of fentanyl grows, and meth continues to wreck lives, we need more resources, including more specialized intervention and treatment programs that focus on these drugs.

~ Kerry Nenn
Top 4 Drug Rehabs in Mobile
Every alcohol and drug rehab in Mobile offers its own set of unique amenities, programs, and therapies. Evidence-based treatment is available at multiple inpatient centers in Mobile. These facilities often provide a range of therapies, faith-based treatments, and outpatient options for recovery.
Below are the top four addiction treatment centers in Mobile based on the following criteria:
Offering evidence-based treatment
Accreditation
Certifications
Client testimonials reviews
Wings of Life Recovery Center
Wings of Life Recovery Center is an affordable, Christ-centered alcohol and drug recovery program for men, women, married couples, and families in the Mobile, Alabama area. They provide a holistic approach to transformation through spiritual development, emotional healing, and positive community support. The length of stay for residential treatment is 90 days.

Treatment programs include:

Residential
Transitional Lving Homes

Location and contact information:
800 Saint Louis Street
Mobile, AL 36602
(251) 432-5245
Bradford Health Services
Bradford Health Services provides addiction treatment programs, resources, and community support in various locations throughout the Southeast U.S. Their inpatient treatment center near Birmingham, Alabama offers 24/7 guidance, support, and clinical care in a home-like setting.

Treatment programs include:

Intensive Outpatient
Outpatient

Treatment programs are supported by:

The Joint Commission
LegitScript Certified
NAATP Provider Member

Location and contact information:
1000 Hillcrest Road
Mobile, AL 36695
(251) 633-0900
AltaPointe Health
AltaPointe Health is a community mental health hospital for adults and children in Mobile, Alabama. They are certified as a behavioral health clinic and offer mental health and substance use disorder treatment services. Their integrated treatment model accounts for dual diagnosis, gender-specific treatments, and the importance of medical health in conjunction with mental health treatments.

Treatment programs include:

Intensive Outpatient
Outpatient
HIV Services
Intravenous Drug Treatment
Pregnant Women's Addiction Treatment
Medication Assisted Treatment

Treatment programs are supported by:

Location and contact information:
5750 Southland Drive
Mobile, AL 36693
(251) 450-2211
Franklin Primary Health Center
Franklin Primary Health Center is an outpatient substance abuse treatment program located in Mobile, Alabama. Treatment includes counseling, behavior therapies, self-help groups and medical treatment. Priority is given to women who are pregnant or who are with dependent children. It is also given to those who have intravenous substance use disorders or who test positive for HIV.

Treatment programs include:

Outpatient
Dual Diagnosis
Education Classes

Location and contact information:
510 South Wilson Avenue
Mobile, AL 36617
(251) 434-8197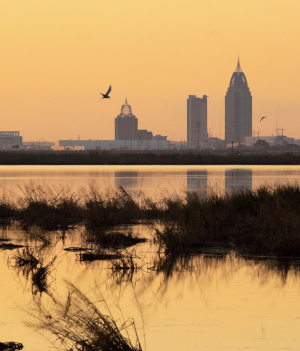 Cost of Drug Rehab in Mobile
A Mobile alcohol rehab will vary in cost depending on the type of program and several other factors. A few of those factors are listed below.
Inpatient vs. Outpatient: Inpatient treatment typically costs more than outpatient. While an outpatient program may last longer than an inpatient one, you are required to stay at inpatient facilities or detox centers in Mobile full-time, whereas, with outpatient treatment, you can live at home. An inpatient program can also include special amenities such as holistic therapies, fitness centers, and spa services that can add to the cost.
Duration of Program: Inpatient programs can range in length from 30 days at minimum to 90 days or more. The longer your treatment stays, the more it will likely cost.
Insurance Coverage: If you have private insurance, it's important to find Mobile drug rehabs that are considered in-network by your provider. This will maximize your coverage and reduce your overall out-of-pocket costs. Most plans will cover some, if not all, of your addiction treatment. This includes Medicare and Medicaid. You can call the number on the back of your insurance card for help with determining your coverage. If you call our helpline at 800-405-1685 (
Who Answers?) , our treatment support specialists can also assist you.
Location: Mobile is known for its Gulf Coast location. A rehab located along the Gulf with views of the water may require you to pay a bit more for the premium location. If you don't have insurance, don't let that keep you from seeking out addiction treatment. Alabama offers state-funded programs that offer care based on your income level. Other drug and alcohol rehabs in Mobile offer financial aid, scholarships, or will treatment based on a sliding scale of what you can pay.
Low-Cost and Free Drug Rehab Centers in Mobile
Cost should not be seen as a barrier to substance use disorder treatment in Mobile. There are free treatment options near me in the Mobile area. The Alabama Department of Mental Health contracts with community-based rehabs to offer residential and outpatient treatment. All state-funded providers offer their services on a sliding fee scale based on income.5 This often results in low or free addiction treatment for people without a steady income.5
There is a list of providers on the state Department of Mental Health website. After the initial contact, a screening will be done to determine eligibility for services. If you are determined to be eligible, an assessment will determine the appropriate level of care needed.
Addiction Treatment Settings
Medical Detox: Detoxification can help mitigate painful withdrawal symptoms while your body gets rid of drugs or alcohol. 
Residential or Inpatient: The most intensive treatment setting, residential or inpatient care involves living at the facility and receiving 24/7 care and supervision. 
Partial Hospitalization Programs (PHPs): PHPs are often a bridge between inpatient and outpatient care, partial hospitalization gives you the chance to live at home while attending treatment for many hours per day at a hospital. 
Intensive Outpatient Programs (IOPs): A step down from partial hospitalization, IOPs provide a few hours of treatment for a few days per week, including inpatient and group therapy.
Standard Outpatient: Standard outpatient programs are the least intensive options and require just a couple hours of care per week, often in a therapist setting or at an outpatient clinic. 
Aftercare: After your program is complete, you will need to receive ongoing support in the form of aftercare, such as 12-step meetings, non-12-step meetings, ongoing therapy, transitional housing, and more. 
Should You Travel for Drug and Alcohol Rehab in Mobile?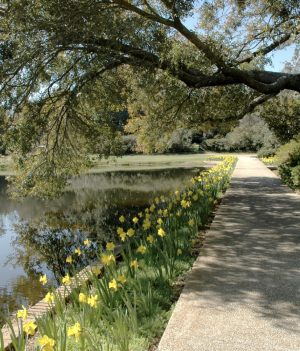 Where you decide to receive treatment is a very personal decision. If you feel there are more drug rehabs in Mobile than in your current location, then traveling may be the right move for you. You may also decide traveling to Mobile is a good idea to get away from negative influences that could impact your recovery.
Mobile is home to more than 45 public parks within its city limits, some of which have historical significance. Bienville Square is named for Mobile's founder and was once the main gathering place for residents. Cathedral Square is a one-block performing arts park in the Lower Dauphin Street Historic District. Here are some other neighborhoods that may be of interest.
Ashland Place: This historic district is best known for Ashland, a Greek Revival antebellum home that gave the area its name. The Ashland Place Historic District features structures completed in the early 20th Century and features many architectural styles.
Kingswood: Kingswood is the place to be for nature lovers. This neighborhood features ancient live oak trees and is a peaceful spot that is still near shopping and restaurants. It's also conveniently located near central commercial districts, local colleges and universities, and parks.
Church Street East Historic District: This historic neighborhood is home to government, museum, commercial, and residential buildings in a variety of architectural styles. Buildings range in age from the 1820s to 1900. It also includes parts of Mobile's historic downtown area.
Drug and Alcohol Laws in Mobile
Alabama has laws in place designed to combat the significant increase in opioid-overdose deaths. If you find yourself in the criminal justice system, there are also services in place designed to divert people into addiction services.
Alabama Good Samaritan Act: Residents providing Naloxone or Narcan in good faith are protected from prosecution for a misdemeanor controlled substance charge if they provide their full name while calling for help and stay at the scene until that help arrives. You will not receive immunity for any felony drug charges, probation violations, or parole violations. Since it is a felony, there is also no immunity for possession of opiates.
Naloxone Distribution: Alabama residents can receive a free Naloxone kit following the completion of an online training course.6 After completion, the kit will be mailed to your address. Naloxone kits can also be obtained at the pharmacy once a standing order is downloaded from the Alabama Department of Public Health website.7 By signing the form, you're acknowledging that you have:7
Received information on how to recognize and respond to a possible opioid overdose
Received information on how to administer Naloxone
Been offered information or counseling on risk factors for opioid overdose, overdose prevention measures, and resources for addiction treatment services
Mobile Drug Court: This substance use disorder intervention program is designed to step in once a person is charged with a drug or related offense. Treatment lasts for 12 months and includes participation in 12-step programs, attending group therapy, and regular drug testing. The goal is the reduce the amount of crime caused by substance use disorder and provide needed help to individuals so they can re-enter society substance free. Participants must be charged with substance use or related felony offense, have an assessment that indicates a drug addiction, have shown no violent behavior, and be a possible repeat offender if no help is given.
Mobile Veterans Court: The Mobile County Veterans Court program was created in 2014 to keep veterans who have been charged with certain misdemeanor and felony crimes out of jail. Instead, they are diverted into the appropriate program. While in the program, veterans can receive medical and mental health treatment, help with finding a job, as well as housing assistance. Those who complete the program can have the charges against them dismissed.
If you're struggling to find accredited alcohol and drug rehab centers in Mobile, we are here to help. Call our confidential helpline at 800-405-1685 (
Who Answers?) . Our treatment support specialists are available 24/7 to help you narrow down your choices and determine which facility will best meet your needs.