Expert Insights

The Breaking Barriers event was recently held in Huntsville, Alabama, at the Max Luther Recreation Center. This free event was meant to increase awareness about mental health and addiction recovery. Organizers had a simple goal: to help people struggling with addiction stay alive. They wanted them to meet with people who understood their struggle, were eager to meet them where they were in the moment and show them love and understanding. Often people in active addiction feel isolated, shunned, and as if they are "throw-away" humans. By showing these people love and support, the Breaking Barriers event was able to help forge relationships with local treatment groups and caregivers, with the hope of eventually moving many of the attendees into addiction treatment. It's amazing what a little kindness can do for someone who may not have felt love in months or years.

~ Rita Milios
Top 4 Drug Rehabs in Huntsville
Below are the top four addiction treatment centers in Huntsville based on the following criteria:
Offering evidence-based treatment
Accreditation
Certifications
Client testimonials / reviews
Bradford Health Services
Bradford Health Services provides addiction treatment programs, resources, and community support in various locations throughout the Southeast U.S. Their inpatient treatment center near Birmingham, Alabama offers 24/7 guidance, support, and clinical care in a home-like setting.

Treatment programs include:

Intensive Outpatient

Outpatient

Treatment programs are supported by:

The Joint Commission
LegitScript Certified

Location and contact information:
6767 Madison Pike
Huntsville, AL 35806
(256) 895-3848
Family Life Center Huntsville
Family Life Center is a nonprofit treatment program for addiction and recovery with seven locations throughout Alabama. Their Hunstville, Alabama location provides outpatient treatment, counseling, optional faith-based tracks, and online classes as needed.

Treatment programs include:

Residential

Outpatient

Medication Assisted

Location and contact information:
114 McCormick Drive
Huntsville, AL 35811
(256) 464-2270
New Season
New Season, located in Huntsville, Alabama is a leading provider for opioid addiction treatment. They offer customized therapeutic programs and medication assisted treatment. Telehealth is available.

Treatment programs include:

Outpatient

Medication Assisted Treatment

Telehealth

Location and contact information:
2227 Drake Avenue
Huntsville, AL 35805
(877) 284-7074
BHG
Behavioral Health Group, also known as BHG, is a drug and alcohol treatment center located in Huntsville, Alabama. They provide a whole-person approach to treatment for alcohol and drug addiction through using medication assisted treatment, behavioral health therapy, counseling, labs, and case management.

Treatment programs include:

Detox

Inpatient

Outpatient

Aftercare

Dual Diagnosis

Treatment programs are supported by:

Location and contact information:
4040 Independence Drive Northwest
Hunstville, AL 35816
(256) 721-1940
How Does Huntsville Compare in Alcohol and Drug Use?
Huntsville is located in Madison County, Alabama, and has a population of 210,081 people.8 And Huntsville is a college town, which could help to account for the city's high rates of alcohol and drug abuse. Like many other areas of the nation, fentanyl is the most pressing issue, accounting for about 75% of Madison County's drug overdoses in 2022.9 And in the same year, 18% of adults in Madison County reported binge or heavy drinking.9 This illustrates why the 13 accredited alcohol and drug rehab centers in Huntsville are essential.
In 2019, Madison County drug arrests included the following:1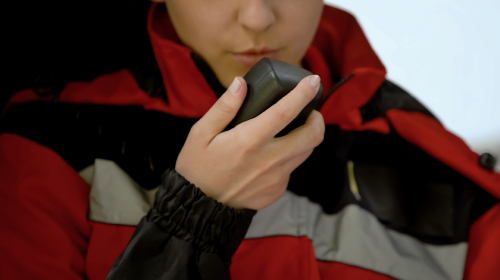 In Huntsville, there were 652 emergency medical services overdose calls.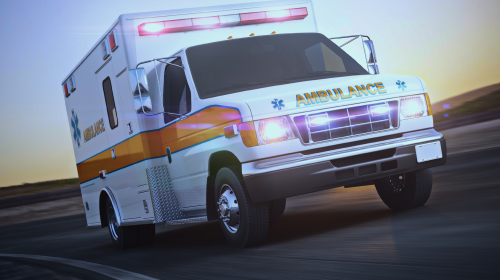 In Madison County, there were 989 total EMS overdose-related calls.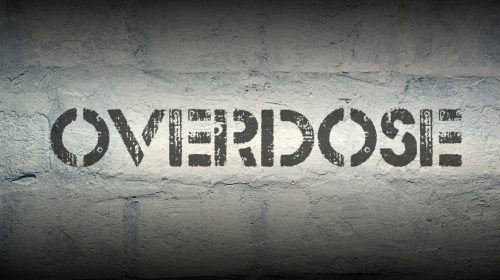 Overdose deaths in the county totaled 35 in 2018, up from 21 the year before.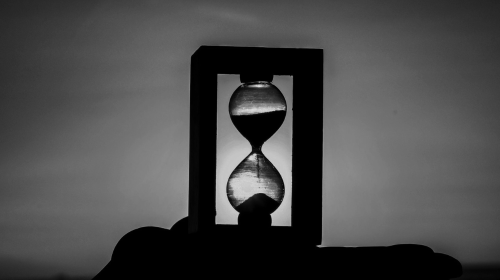 Overdose deaths in the county totaled 35 in 2018, up from 21 the year before.
Overdose rates in Madison County3

5% opioid-related overdose rate
8% overdose from all other drugs
How Expensive is Drug Rehab in Huntsville?
Drug and alcohol rehabs in Huntsville exist at every price level. Costs vary for each program participant and are based on location, amenities, staff credentials, length of stay, and services you receive while admitted. Huntsville drug rehabs are available if you have insurance, can pay something out of pocket, or can self-pay for services. If you can't afford treatment, there are free and low-cost drug rehabs in Huntsville.
Are There Low-Cost and Free Drug Rehab Centers in Huntsville?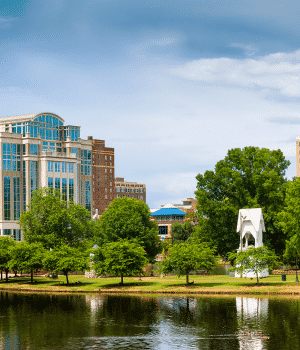 You don't have to search "free drug rehab near me" or "free alcohol rehab near me" to find the most affordable solution. State-funded Huntsville alcohol rehabs and drug rehabs accept anyone who cannot afford treatment or who needs a discount for services. The Alabama Department of Mental Health (ADMH) oversees drug rehabs in Huntsville and can help with your admission to a free or low-cost Huntsville drug rehab.
The ADMH has a provider directory on its website, and currently, there are 37 drug rehabs in Huntsville and Madison County. To simplify the process, you can call our helpline to be connected directly with a treatment center.4
Once connected with a drug rehab in Huntsville, you can participate in an assessment. A professional staff member will gather information so your treatment team can create an accurate plan to help you detoxify comfortably and participate in recovery therapies.
Does Insurance Cover Alcohol and Drug Rehab in Huntsville?
Most insurances cover drug and alcohol rehab in Huntsville and throughout Alabama. The percentages covered, copays, and premiums may vary, but insurance companies are expanding behavioral health coverage due to legislative changes.
The Mental Parity and Addiction Equity Act was the first program to expand substance use and mental health treatment coverage. The Act made it possible for Medicaid and Medicare to offer insurance plans that cover mental health and substance use treatment to the same extent or more than medical and surgical care.
The Affordable Care Act applied these same principles to private insurance companies. It also changed insurance enrollment. Now you cannot be denied insurance based on a pre-existing condition. Also, insurance carriers cannot limit necessary, doctor-ordered substance abuse services.
The best way to know if your insurance covers Huntsville alcohol rehabs or drug rehabs is to call the customer service number on the back of your insurance card. You can also log on to their website and your account to review your policy.
Medicaid
Alabama Medicaid covers some drug rehabs in Huntsville and Madison County. Your income must meet or fall below the state's poverty level to qualify for Medicaid. For an individual, the limit is $2,000 per month, and for a couple, $3,000. Pregnant women with children receive priority eligibility, and the monthly income limit is $2,228 for a family of two, $2,802 for a family of three, and $3,307 for a family of four.5
Other high-priority eligibility groups include parents, caretakers, children, and those with disabilities. Additional eligibility criteria include U.S. citizenship or legal immigrant status, being an Alabama resident, and being between the ages of 18 and 65. Alabama has applicant categories to include the following:5
Children
Parents and Caretaker Relatives
Pregnant Women
Elderly and Disabled
Nursing Home
Cervical Cancer Program
First Family Planning Program
Help with Medicare Costs
Medicaid covers the inpatient and outpatient costs of drug rehabs in Huntsville. It covers medication prescriptions to treat withdrawal, family therapies, individual and group therapies, and co-occurring treatments.
Medicare
Medicare is an insurance program for the following:6
65 and older
65 and younger, with a disability
Any age, end-stage renal disease
Any age, Lou Gehrig's Disease (ALS)
With Medicare, you enroll in an insurance plan with an HMO or PPO. You will be responsible for monthly premiums and copays, usually low and affordable. Depending on the plan you choose, it can contain the following parts:6
There are multiple plan options, such as Medicare Advantage Plan, also called Part C, which combines parts A and B and may offer additional coverage. For example, an original Medicare plan consists of three different plans you purchase (Parts A, B, and D). A Medicare Advantage program combines all three parts in one plan.
Another example is that by purchasing Parts A, B, and C separately, you are responsible for the monthly premiums. If you enroll in Medicare Advantage, you must pay the premiums of the original Medicare plan and the Medicare Advantage plan. However, many plans have $0 premiums.6
Private Insurance
Private insurances cover inpatient and outpatient drug rehabs in Huntsville. However, it is up to each carrier to determine the exact amount of coverage for varying services. Each also determines your premiums, copays, and coinsurances.
Specific services with partial or complete coverage include medication-assisted treatment, interventions, crisis stabilization, inpatient detoxification, inpatient rehab, partial hospitalization and intensive outpatient programs, and aftercare. Within each of those programs, individual and group behavioral therapies, family therapies, and for some, holistic therapies are covered.
The top private insurance companies in Huntsville and Alabama include Blue Cross Blue Shield, United Health Care, Viva Health, Cigna Health Group, and Humana.
Inpatient vs. Outpatient Drug Rehab in Huntsville
Inpatient drug and alcohol rehabs in Greencastle refer to the treatment you receive while staying in an overnight hospital facility. Inpatient detoxification lasts approximately one week. You will receive 24/7 medical care as you experience withdrawal symptoms. Physicians often prescribe medications to ease withdrawal symptoms and curb cravings.
Inpatient rehab is typically in the same facility as the detox program. Many people transition to an inpatient rehab after detoxification is complete. With this highly structured program, you receive continued medical care and individual and group therapies to teach you how to maintain recovery once you complete the program.
Outpatient Huntsville alcohol rehabs and drug rehabs include partial hospitalization and intensive outpatient programs. These programs can be the point of entry into treatment or part of the continuum of care where you can step-down from inpatient treatment. The least restrictive level of care is individual outpatient counseling.
Advantages of Inpatient Addiction Treatment
Aside from offering round-the-clock medical supervision and care, inpatient drug rehab in Huntsville has advantages, including:
Medication-assisted treatment
Peer support
12-Step facilitation groups
Holistic and alternative therapies
Traditional behavioral therapies
Recovery skills
Family therapy and education
Time to focus only on your healing and your recovery
Advantages of Outpatient Addiction Treatment
People who have a healthy support system at home and don't have trouble traveling to and from the drug and alcohol rehab in Huntsville may choose outpatient treatment. Other advantages of outpatient services include:
Practicing what you learn in real-time
Building a local peer support network
Continuing medication management
Giving and receiving feedback from peers
Having flexible hours in the evenings and weekends
Types of Drug and Alcohol Rehabs in Huntsville
When you think of the types of drug rehabs in Huntsville, you may be thinking of inpatient versus outpatient. There is another meaning, though, to describe the differences between rehabs. It has to do with the characteristics of the facility that make it unique, that stand-out feature that gives it the edge over competitors.
Holistic Rehab
Huntsville drug rehabs implement holistic therapies to treat more than just substance use disorder. Therapists recognize a connection between the mind, body, and spirit that is broken when you misuse alcohol or drugs. To reconnect the three, you must treat them all simultaneously.
While you receive traditional relapse prevention therapies, you will also participate in holistic therapies. Examples include mindfulness, yoga, meditation, massage, acupuncture, fitness, nutrition, art, music therapy, and equine therapy.
Faith-Based and Christian Rehab
Spiritual support and faith are effective in recovery. Alcoholics Anonymous (A.A.) and its sub-groups have been using faith and a Higher Power since its beginning. In a faith-based or Christian drug rehab in Huntsville, you can expect activities to focus on building a better relationship with the Higher Power.
Activities may include listening to sermons, attending church services, 12-Step facilitation groups, Bible studies, prayer meetings, etc. Some programs may even incorporate volunteer work or giving back to the community.
Luxury Rehab
Luxury rehabs are typically more expensive than all other Huntsville alcohol rehabs and drug rehabs. The reason is that they provide more amenities—often the best amenities. They also provide allowances that other rehabs do not. For example, luxury drug rehabs in Huntsville allow you to stay in a private room if you want to pay extra for the space.
Luxury rehab amenities include outdoor activities like hiking and biking nearby trails, tennis, swimming, and beach time. Spa services like massage, acupuncture, and detoxes, along with gourmet meals cooked by chefs, occur indoors. You may also access electronics when not in individual or group therapies.
Executive Rehab
Executive drug and alcohol rehabs in Huntsville are created for leaders of organizations who cannot leave their work full-time without it affecting the company. Program participants have access to a business suite equipped with everything they need to fulfill their duties when not in individual or group therapies.
Video conferencing, telephones, computers, and faxes are available. Some executive rehabs allow travel to occur for important meetings or conferences as long as you return directly after the event.
Dual Diagnosis Rehab
Dual diagnosis means you have two separate diagnoses, a substance use disorder, and a mental health disorder. These often co-occur. Most people who have a substance use disorder also have a mental health disorder. Also, many people who have a mental health disorder cope with the symptoms by misusing alcohol or drugs.
The two disorders influence each other, and you face a higher risk of relapse if they are not treated simultaneously. Dual diagnosis drug rehabs in Huntsville combine mental health and substance use disorder treatments.
What is Medication-Assisted Treatment (MAT)?
Medication-assisted treatment (MAT) combines behavioral therapies and prescription medication to treat withdrawal systems, curb cravings, and maintain recovery. MAT advantages include:
Reducing withdrawal symptoms significantly
Increasing motivation to stay in treatment
Improving your ability to learn new recovery skills
Enhancing your ability to work, go to school, socialize, and take care of family
Currently, the Food and Drug Administration (FDA) has only approved MAT for alcohol and opioid use disorders treatments. Medications for opioid use disorders include Buprenorphine, Buprenorphine and Naloxone combination, Methadone, and Naltrexone. Medications for alcohol use disorder include Disulfiram, Acamprosate, Benzodiazepines, and Naltrexone.
Getting Methadone at a Methadone Clinic: Methadone is one of the oldest, most effective medicines for opioid use disorder treatment. It is not a short-term therapy. Some people stay on it for years and others for life. Methadone is a synthetic opioid with extended-release properties. Several factors prevent methadone from being a substitute or replacement for other opioids:
It is administered one dose per day by a licensed clinician
No prescriptions or doses can be taken home by participants
The dose is low compared to the number of opioids you take when misusing opioids
The medicine is slow-release, preventing it from giving you the euphoria you experience when misusing opioids
Methadone clinics are credentialed by the Substance Abuse and Mental Health Services Administration (SAMHSA). Only certified SAMHSA facilities can administer methadone.
Finding Suboxone Doctors: Suboxone doctors must be physicians in good standing with their state board. Suboxone doctors must take specialized training in the drug and show proof of completion of the training.
Some states are eliminating this requirement and allowing any physician to prescribe Suboxone to participants. Suboxone can be given in month-long prescriptions or weekly. How often you get your prescription is up to your doctor.
Naltrexone for Alcohol or Opioid Addiction: Naltrexone is the only drug approved by the FDA for opioid and alcohol treatment. It binds to opioid receptors in the brain and prevents you from feeling the euphoric and sedative effects of the drugs. In a way, this can be dangerous.
If you choose to drink or misuse opioids, you risk consuming more than your body can handle. However, you won't know it because you cannot feel the effects. You could accidentally overdose. Before you can begin Naltrexone, your body must be clear of alcohol and opioids. Otherwise, the medication will not work.
Antabuse (Disulfiram) for Alcohol Addiction: Disulfiram is taken daily to treat alcohol use disorders. If you choose to drink alcohol while taking disulfiram, you will experience an adverse reaction, similar to a hangover, only much worse. This adverse reaction happens due to a chemical called acetaldehyde.
The chemical is produced when you drink alcohol in excess, but your body continues to metabolize it until it is processed out completely. When you drink alcohol in excess while taking disulfiram, acetaldehyde is prevented from metabolizing. Therefore, it builds up and makes you feel sick.
Acamprosate for Alcohol Use Disorder: Acamprosate to treat alcohol use disorder is different from all the other medicines. It doesn't cause an adverse reaction or block receptors in the brain. Acamprosate works to restore neurotransmitters in the brain.
It reportedly reduces cravings, giving your brain the time it needs to heal. It only works if you are taking the medication. A missed dose may mean an increase in cravings that day.
Should I Travel to Huntsville for Alcohol and Drug Rehab?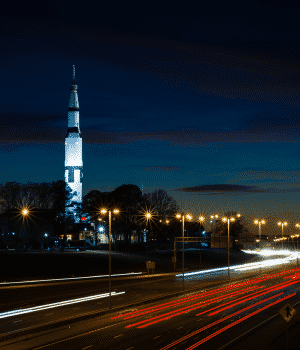 You can find a great variety of drug rehabs in Huntsville and North Alabama. Traveling to Alabama for treatment means you can access the state's long list of recovery activities. Every neighborhood has unique features that can distract you from cravings and help you start having fun and living again.
Neighborhoods in Huntsville to Consider for Treatment
If you are interested in rockets, NASA, aerospace, or research in general, stay in Cummings Research Park. It's the second-largest research park in the nation and the fourth largest worldwide. Everything from high-tech to higher education exists in this neighborhood. If your recovery plan includes learning new hobbies or furthering your education, you can do it here.
The Recreation District in Huntsville is where you can go for physical activity. Whether you go by yourself, with friends, or as a family, if there is an activity you favor, it's likely in the Recreation Department. Examples include ice skating, hockey, tennis, soccer, and an inflatable playground. There is even a runner's park that caters to various running styles.
Multiple arts and entertainment districts bring to life the cultural diversity of Huntsville. Quigley, named after E.P. Quigley, a surveyor who created a street map of the area over 100 years ago, is downtown's place to be. Meridian borders this district also.
Other arts and entertainment districts include the Village of Providence, S.R. Butler Green, Mid City, and the Bridge Street Town Centre.
When searching for "drug rehab near me" or "alcohol rehab near me," be sure to make your location "Huntsville" so you can also find all the great things about the neighborhoods in the area.
Drug and Alcohol Laws in Huntsville
Former and current leaders have made numerous legislative moves to address and reduce the substance use disorder problem affecting Huntsville, Alabama, and the nation. Examples of new efforts include the following:7
2016 Compact to Fight Opioid Addiction: minimizes the number of opioid prescriptions and helps people understand opioid use disorders and how to get help.
2015 Alabama House Bill 208: allows pharmacists, physicians, specialty doctors, and individuals to administer naloxone to someone experiencing an overdose without the fear of criminal or civil charges. This resembles the Good Samaritan Law that protects anyone who calls 911 to get help for a person who is overdosing. If you call 911 with the intent of saving someone's life, even if you are intoxicated on the same substances that caused the overdose in the other person, you will not receive criminal or civil penalties. The law aims to eliminate resistance to seeking help for an overdose.
2018 Senate Bill 39: made trafficking fentanyl or any drug containing fentanyl a crime.
In conclusion, alcohol and drug rehabs in Huntsville have what you need to enter recovery and maintain it long-term. There is no better time to reach out for help than today. Take a few minutes to write down your needs and preferences for treatment. For example, cost, specialty programs, medication-assisted treatment, inpatient, outpatient, etc. Then, call our helpline.
We can take your needs and preferences and connect you with a drug rehab in Huntsville. Our support team staff are available to talk 24/7, so you can make the call anytime, day or night. We are eager to connect you with a great Huntsville alcohol rehab or drug rehab.