Birmingham Alcohol and Drug Use Statistics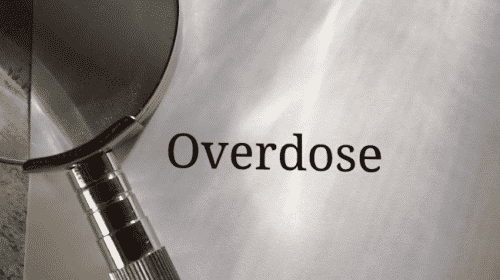 The 2021 drug overdose rate in the state of Alabama is 16.3 (per 100,000).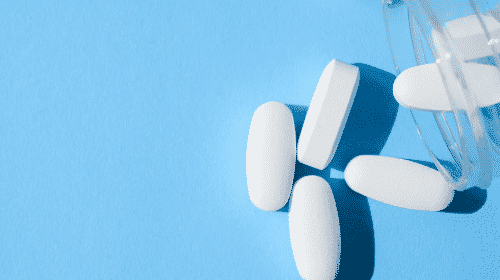 Drug overdoses in the first quarter of 2021 climbed 77% in Birmingham.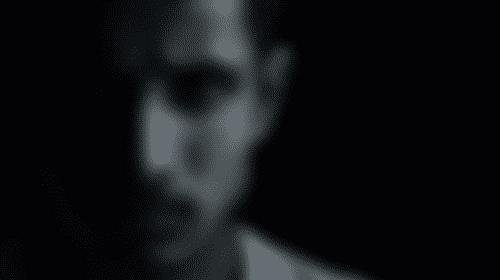 More than 107,000 people died from an overdose (about one person every five minutes).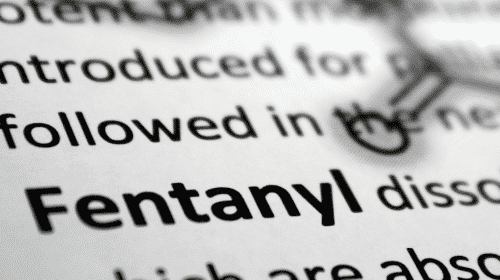 Around 71,000 of those deaths are caused by fentanyl, a 126% increase.
In 2019, 17,549 people 12 years and older were treated for alcohol and substance use disorders (SUDs) in Alabama rehabs.3
Below is the breakdown:

Unfortunately, the epidemic of drug overdoses has been on the rise in Birmingham, climbing 77% in the first quarter of 2021 as compared to a year earlier. Over this same time frame, overdose deaths from fentanyl rose 126%.4
These numbers represent lives lost, grieving families, and friends wishing they could turn back the clock.
In sharing these statistics, we hope you'll realize how important it is to get help for your substance use disorder (SUD). It is a chronic medical condition that's treatable.
Please call one of our specialists for help finding an alcohol or drug rehab for yourself or a loved one.
Cost of Drug Rehab in Birmingham
Birmingham drug and alcohol rehab costs vary depending on whether they are inpatient or outpatient. Inpatient or residential rehabs, with room and board included, generally cost more than outpatient rehabs. Rehabs with upscale amenities, such as pools and tennis courts, are more expensive, too. And longer courses of treatment increase the cost.
Rehab may be expensive, but the cost of remaining addicted is even more costly in lost health, lost relationships, and lost work.5
Many private insurances, Medicare, Medicaid, and military insurance cover a portion of your treatment. The portion covered varies from policy to policy and is something to check before you decide on a particular rehab.
Where Can I Find Low-Cost and Free Rehabs in Birmingham?
If you don't have health insurance or your insurance only partially covers a rehab's fees, you can look for a free or low-cost facility. The Alabama Department of Mental Health works with community-based rehabs and providers to offer people low-cost or free treatment.6
The state gives funding to treatment programs. In return, these programs offer care at a reduced rate. They base their fees on your income and assets. This is called a sliding schedule fee. Some people won't pay anything at all for treatment.6
Jefferson County, which includes Birmingham, has state-funded residential (inpatient) and outpatient rehabs that treat adolescents and adults. Medication-assisted therapy is also supported with state dollars.6
Under a federal grant, pregnant women and women with dependent children receive free care. Children can accompany their moms to treatment.6
Does Health Insurance Cover Drug Rehab in Birmingham?
When the Affordable Care Act (ACA) or Obamacare went into effect, it allowed you to compare and purchase affordable health insurance. It also prevented you from being denied coverage due to a pre-existing condition. With the ACA, SUD treatment became an essential health benefit included in small group and marketplace insurance plans.7,8
The Mental Health Parity and Addiction Equity Act (MHPAEA) comes into play under group health insurance plans. This law says it's illegal for you to be charged more for SUD treatment than for other medical care. Your copays, deductibles, and any caps on total dollars paid out by the insurance company must be equivalent to that for the treatment of mental health and physical health conditions.9
While both the ACA and MHPAEA expanded coverage for alcohol and drug rehabs, not every private insurance is accepted by a particular rehab. When you find a rehab you're interested in, check to make sure it accepts your insurance.
Medicaid Coverage
Medicaid is state and federally funded health insurance. To qualify for Medicaid in Alabama, you need to be one of the following:10
A child in a low-income family
A low-income adult with Medicare (65 or over or younger and disabled)
You also need to be below income thresholds, which vary with the size of your family, your age, and your disabilities. About one in four Alabama residents qualifies for some form of Medicaid. Most are children.10
If you qualify for Medicaid, it covers SUD treatment in community-based and inpatient rehabs.10
Medicare Coverage
Medicare insures individuals 65 and older or younger people who are disabled. Medicare is government-funded insurance that covers inpatient and outpatient alcohol and drug rehab.
Medicare Part A covers inpatient care. Part B covers outpatient care.
Under Medicare Part A, you're responsible for:11
A total deductible of $1556 for inpatient treatment from Day 1 to Day 60
A coinsurance payment of $389 per day for inpatient rehab from Day 61 to Day 90
A coinsurance payment of $778 per day for inpatient rehab from Day 91 on
For 2022, Medicare Part B's deductible is $233.12
To reduce the out-of-pocket expenses you might have with Original Medicare, you can purchase supplemental or Medigap coverage from a private health insurance company. Medigap helps cover these deductible and coinsurance payments.13
Private Insurance
Blue Cross Blue Shield of Alabama, UnitedHealthcare, and Bright Health Insurance are popular health insurance companies in Alabama. Blue Cross Blue Shield and Bright Health both offer major medical plans to individuals.14
The copays, deductibles, and out-of-pocket expenses you pay vary depending on the plan you purchase. Plans that cover the majority of the cost of rehab come with higher monthly premiums.15
An in-network rehab that has a fee agreement with your health insurance company will usually mean less out-of-pocket expense for you.
Call the number on the back of your insurance card or call one of our specialists to find out what your insurance covers and which Birmingham rehabs accept your insurance.
Popular Alcohol and Drug Rehab Centers in Birmingham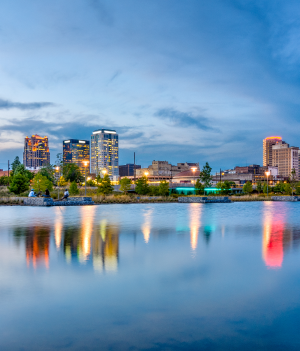 We've chosen several rehabs to showcase the variety of high-quality alcohol and drug rehabs you have to choose from:
Castlewood at The Highlands Birmingham
Castlewood at The Highlands has inpatient rehab in a private setting with upscale amenities. Castlewood also offers outpatient care, aftercare, and sober living homes. It accepts private insurance and self-pay.
Aletheia House Outpatient Treatment
In addition to outpatient treatment, Aletheia House offers residential treatment in a private facility for alcohol, SUDs, and dual diagnoses. It is military and teen-friendly. It accepts private and military insurance, Medicaid, and Medicare. It offers financial aid.
Zukoski Center
Zukoski Center is an outpatient rehab that treats alcohol, SUDs, and dual diagnoses. It is LGBTQ+ friendly and accepts Medicaid and self-pay. It offers sliding scale fees based on your ability to pay.
Olivia's House
Olivia's House provides traditional and holistic treatment for women with SUDs. Women and women with dependent children up to age 10 can live in the facility. It offers financing. It also provides free treatment for those who qualify.
Bradford Health Services
Bradford Health Services treats SUDs in a private, outpatient setting, beginning with detox. It accepts private and military insurance, Medicaid, and self-pay.
Inpatient vs. Outpatient Drug Rehab in Birmingham
A treatment facility with living quarters is called inpatient or residential rehab. Most inpatient rehabs are based in a free-standing facility. If you happen to need care for a serious medical condition along with treatment for a SUD, your inpatient rehab may take place in a hospital.16
With outpatient rehab, you live at home or in a sober living home. Outpatient rehab ranges from intensive treatment with a majority of your day spent in treatment to several hours per week spent in treatment.16
Advantages of Inpatient Addiction Treatment
With inpatient addiction treatment, you don't need to worry about your housing or meals. You can focus completely on your therapy in a safe, structured environment. You'll have the support of staff and other people in treatment around the clock. With inpatient rehab, you place some distance between you and people you drank or used drugs with.16
You may be able to continue school or get a GED, receive job training, bring your children, and attend parenting classes in an inpatient facility.16
If your living situation is not very stable, you don't have reliable transportation, your addiction is severe, or you have a mental health disorder in addition to SUD, an inpatient program may be advantageous for you.17
Disadvantages of Inpatient Drug Rehab
Because you live and eat your meals at an inpatient rehab, it is generally more expensive than outpatient treatment. If you need to continue caring for your children or working, it will be more difficult to do unless you find a rehab set up for moms with dependent children or working professionals.18
If you do best around supportive family and friends, you may be separated from them at least initially. Be sure to check the rehab's visitation policy.16
Advantages of Outpatient Addiction Treatment
A big advantage to outpatient rehab is its lower cost. Outpatient treatment allows you to continue being with supportive family and friends in the evenings after you're finished with the day's therapy.16
Addiction treatment occurs on a continuum with more intensive therapy at the beginning. With outpatient rehab, this care continuum usually happens under the same roof. You don't have to continue treatment in a new place. As you have more free time, you can resume working or caring for your children.
Disadvantages of Outpatient Rehab
Since you live at home during outpatient rehab, an unstable or stressful living situation will make concentrating on recovery more difficult. And if friends or family members you drank or used drugs with remain in that environment, it may be harder to stay in recovery. You may not have the 24/7 support you need.16
Outpatient rehab requires travel back and forth from treatment. If you don't have your own transportation or aren't able to use public transport, getting to the facility can be tough.16
Types of Drug and Alcohol Rehabs in Birmingham
Rehabs aren't one size fits all. Finding a rehab that fits within your belief system, fits your budget, or treats both a SUD and co-occurring mental health disorder is important.19
Holistic Rehab
Holistic rehabs treat your mind, body, and spirit with an individualized treatment plan. They may incorporate:20

Meditation or guided imagery
Art and music therapy
Massage, acupuncture, or reiki
Pilates or tai chi
Traditional therapeutic approaches combined with alternative or complementary treatments help heal the whole person.
Christian and Faith-Based Rehab
Faith in God or a higher power is often a source of comfort. Faith-based and Christian rehabs treat addiction with traditional therapies but also rely on spirituality for healing and support. You'll be in the company of fellow believers, like a faith-based 12-step program (Alcoholics or Narcotics Anonymous).
Luxury Rehab
Luxury rehabs offer traditional treatments and therapy in a high-end setting. Along with private rooms, amenities might include chef-prepared meals, a yoga studio, massages, and equine therapy. They're often situated in a very tranquil and beautiful setting. Expect lower staff-to-patient ratios, too.
Executive Rehab
Executive rehab offers a treatment plan and environment geared toward the working professional. The facility usually has upscale amenities, such as exercise facilities, well-appointed private rooms, and personal office space. Therapy may be scheduled around your work commitments.
Dual Diagnosis Rehab
A dual diagnosis rehab treats both a SUD and a mental health disorder. Bipolar disorder, anxiety, depression, and post-traumatic stress disorder (PTSD) are common.21

Alcohol and/or drugs are often used to celebrate the ups and cope with the downs of bipolar disorder. You may turn to substances to feel less anxious or less depressed, too. For this reason, 45% of people with a SUD will also have a mental health disorder.22

The benefit of a dual diagnosis rehab lies in the fact that it has both addiction and mental health specialists. Treating one and not the other isn't very effective. Therapy to treat both components is a key to recovery.23
Medication-Assisted Treatment
Medications used for alcohol and/or opioid use are aimed at reducing or stopping your use of these substances. Medication-assisted treatment (MAT) is combined with behavioral therapy and counseling.24
With MAT you are:24
More likely to stay in treatment
Less likely to use opioids
More likely to have a healthy baby if you stay in recovery
More likely to get and keep a job
Less likely to die from an overdose
Even though MAT has been shown to be effective for treating alcohol and opioid misuse, it isn't often used.25
Be sure to ask your treatment specialist about any of the following medications Food and Drug Administration-approved for use in alcohol and/or opioid addiction.
How to Get Methadone at a Methadone Clinic: Methadone is used to reduce cravings for heroin, fentanyl, or other opioids. Methadone is a long-lasting opioid that blocks or lessens the effect of other opioids you take. You won't get a high from other opioids while taking methadone.26

Methadone is a controlled substance, available only at methadone clinics run by certified healthcare providers. Methadone treatment typically lasts at least 12 months.26
Finding a Suboxone Doctor: Suboxone is a prescribed medication used to reduce opioid cravings or lessen the symptoms of opioid withdrawal. It's a combination of buprenorphine and naloxone that comes in either a pill you dissolve under your tongue or a film you put under your tongue or on the inside of your cheek.27, 28

Suboxone is not as highly controlled as methadone. A certified healthcare provider can dispense it from a doctor's office or clinic, so it is easier to get.28 The length of treatment is based on your recovery, any ongoing cravings, and any slips or relapses. It is a decision you and your healthcare provider will make together.29
Naltrexone for Alcohol or Opioid Addiction: Naltrexone is a prescription medication used to treat both alcohol and opioid addiction. It reduces your alcohol cravings and reduces the feeling of euphoria or pleasure you get when using heroin, fentanyl, or other opioids. Naltrexone prevents the euphoria by blocking access to the opioid receptors in your brain.30

Your healthcare provider can prescribe naltrexone in one of two forms:30, 31

A pill you take daily
An injection you get every four weeks
Antabuse (Disulfiram) for Alcohol Addiction:Disulfiram is a prescription medication that disrupts your body's ability to metabolize or break down alcohol in your liver. Disulfiram prevents the second step in the process from happening, so a chemical produced in the first step accumulates.

When this chemical builds up, it causes uncomfortable symptoms that give you an aversion to drinking alcohol. The symptoms include:32

Sweating
Facial flushing
Heart palpitations
Nausea/li>
Disulfiram has been proven effective in minimizing and preventing alcohol consumption.
Acamprosate for Alcohol Use Disorder: Acamprosate (Campral) decreases your urge to drink alcohol by getting the chemicals in your brain in balance. Acamprosate does not relieve the symptoms of alcohol withdrawal.33

Your healthcare provider can prescribe acamprosate tablets. You'll take it three times a day with or without food.33
Should I Travel to Birmingham for Alcohol and Drug Treatment?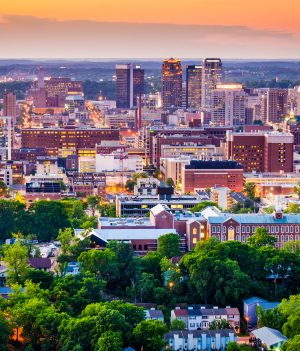 When you are looking for an alcohol or drug rehab, sometimes it makes sense to enter treatment away from home, away from the people you drink and use drugs with, and away from anything that might interfere with your recovery.
With more than 20 rehabs, traveling to Birmingham for rehab may be your best option if:
Your health insurance has more options for in-network rehabs in the city
You have supportive family or friends in the area
You've found a specialty rehab that meets your needs
Neighborhoods in Birmingham to Consider for Treatment
Highland Park is a historic neighborhood several miles from the business district. It has parks, a golf course, restaurants, and coffee shops. The neighborhood has plenty of diversity.
Forest Park is another historic area in Birmingham with parks, boutiques, and restaurants. It offers a nice balance of urban and suburban.
Southside, which includes the Five Points South District, is home to restaurants, live music venues, and a 19-acre park with a lake and walking/bicycling trails.
Drug and Alcohol Laws in Birmingham
Good Samaritan Overdose Prevention Law: This law protects you from being charged with misdemeanor drug charges when you call 911 for someone who has overdosed. You must use your own name when calling and stay with the person who has overdosed until medical personnel arrive.34
Naloxone Access Law: Naloxone (Narcan) reverses the effects of an opioid and is used when you suspect someone has overdosed. It is a life-saving medication. Alabama's Standing Order for Narcan allows anyone to get naloxone from a pharmacy and administer it without fear of civil or criminal liability.34, 35
Drug Court: Jefferson County Drug Court is for first-time nonviolent drug offenders. You may receive treatment rather than punishment under this program. The program lasts at least 6 months and charges are dropped after successful completion of rehab.36
Lasting recovery is within your reach. Please call one of our treatment specialists. We're available to help you find an alcohol and drug rehab in Birmingham today.
Resources