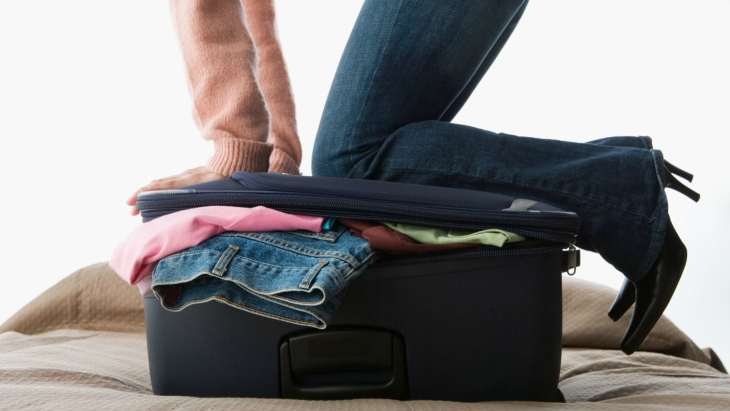 When you make the decision to attend inpatient rehab, it is important to be aware of what you can and cannot bring with you.
Packing for Your Treatment Environment
According to the National Institute on Drug Abuse (NIDA), "Long-term residential treatment provides care 24 hours a day, generally in non-hospital settings." Since this entails staying in a particular facility for several months or longer, one should know what their treatment environment will be like, including:
General weather
Time of year
Types of patients admitted
Spiritual and philosophical beliefs associated with the facility
When you know these important aspects of the facility, it will make it much easier to determine what is acceptable, unacceptable, and necessary to bring with you.
General Packing Advice for Rehab
As far as packing goes, it is important to bring clothes you are comfortable in and will want to wear often, usually at least seven different outfits. Bring comfortable shoes, sneakers for physical activities, and flipflops for the shower. Do not bring expensive jewelry unless it is something very important to you that you will wear constantly, for example, a wedding ring.
You will also need to bring your insurance card, a minimal amount of cash (usually $50 to $100) and your debit, credit card, or check book. There may be some costs for you to pay during your recovery, and you should be able to have access to a portion of your funds.
You will also want to write down your friends', family members', and doctor's information so you can contact them. This is because you will not, in most facilities, be able to bring your own cell phone to the program.
Other items to bring with you include:
Puzzles
Blank notebooks and journals
Stamps and envelopes that will allow you to write to friends and family members
Approved reading materials (often only books that focus on recovery or self-help are allowed, but some facilities are less strict)
Pictures of your loved ones to display in your room
An alarm clock (sometimes provided by the facility)
Personal hygiene products
In some cases, certain over-the-counter medications can be allowed, depending on your situation, but you must call the facility first to discuss their policies with them.
What Not to Bring
There are certain items that you should avoid bringing to the rehab center altogether. Obviously, you will not be permitted to bring any dangerous, illicit, or abused substances, but other items are also not permitted.
According to the NIDA, "Drug treatment is intended to help addicted individuals stop compulsive drug seeking and use," but patients can be fighting other behavioral addictions as well. For this reason, one should not bring cards or other gambling materials to rehab.
Weapons, pornography, food and drink of any kind, and inappropriate clothing should also be left at home. Call your rehab facility before attending to find out if anything else is prohibited.