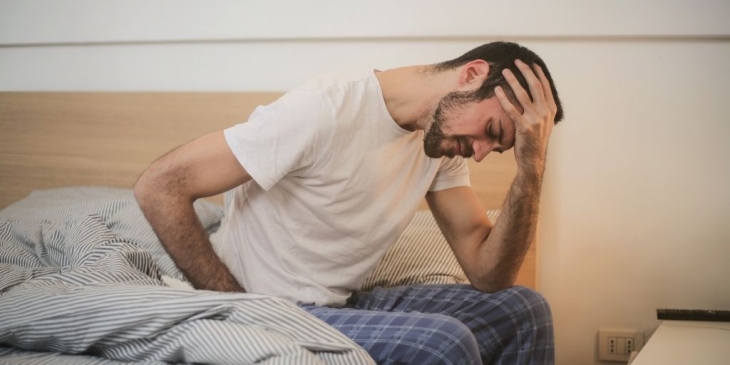 It was an accident. It wasn't anyone's fault, really. But since it happened, Dan has suffered from pain in his left leg.
Dan went to his doctor to see what could be done. The chronic pain was affecting his work and family life. But…Dan's doctor knew about the risks of addiction. Prescribing opioids for the plain could be a problem.  
And, Dan's father had a history of substance abuse that eventually killed him. What's the best solution?
Should Dan's doctor prescribe opioids? Based on the most recent findings and recommendations, probably not. At least, that shouldn't be the doc's first choice.
He needs to strike a delicate balance to treat the pain and avoid creating other health risks. There are often risks between opioid addiction and chronic pain.
New CDC Recommendations for Opioids and Chronic Pain
The CDC notes that chronic pain can cause social, clinical, and psychological consequences. As Dan has discovered firsthand, it can reduce work productivity and quality of life.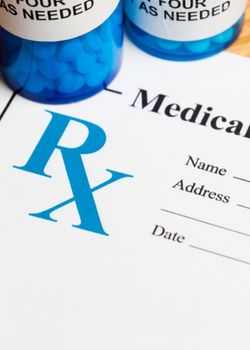 But, the CDC adds, it's important that doctors provide pain treatment "with careful consideration of the benefits and risks of treatment."
And, based on the CDC's findings, treating chronic pain with opioids has more risks than benefits. Their guidelines for prescribing opioids for chronic pain offer the following insights.
Experts agree that "opioids should not be considered first-line or routine therapy for chronic pain." Why? There is no evidence for "long-term benefit of opioids in pain and function versus no opioids for chronic pain."
But…there is extensive evidence for the possible harms of opioids, including addiction, overdose, and motor vehicle injury. Over 900,000 people died in the US from drug overdoses from 1999 through 2020. Opioids are the main driver of drug overdose deaths.
The CDC guidelines add that "patients who do not experience clinically meaningful pain relief within one month are unlikely to experience pain relief with longer-term use."
So, what should doctors and patients do? More than 11 percent of adults reporting daily pain. So, how can these people get treatment, and avoid addiction?
According to the CDC recommendations, evidence suggests there are benefits of non-opioid treatments. And these offer more benefits, with less harm, compared to long-term opioid use. For chronic pain treatment, that makes these types of therapy preferable over opioids.
These non-pharmacologic therapies (treatments that don't involve medication) can include:
Physical therapy
Psychological therapies
Weight loss
Aquatic and aerobic exercises.
The CDC reports that a combination of psychological therapies and physical exercise can reduce long-term pain and improve physical function.
And What if Opioids Are Prescribed for Chronic Pain?
Around 20 percent of patients who see doctors for pain-related issues are given an opioid prescription.
If a doctor decides this is the best option for a person struggling with chronic pain, it's crucial to take steps to reduce the risk of opioid addiction.
First, the CDC recommends that doctors clearly explain to patients the potential harms and risks of opioids and share potential alternatives – before starting opioid therapy.
If the patient decides to start taking opioids, they should be given the lowest effective dose possible. Experts agree that giving dosages of more than 50 morphine milligram equivalents (MME) per day increases overdose risk. However, it doesn't add pain control benefits.
An opioid treatment plan is now in place. Next, doctors should reevaluate the harms and benefits with the patient within one to four weeks. They should do this again at least every three months.
If the bad begins to outweigh the good, it's time to taper dosages or discontinue opioids.
This evaluating and monitoring is critical. Nearly one-third of patients who are prescribed opioids for chronic pain start taking more than prescribed, seek early refills, and search out additional sources of opioids. These are all tell-tale signs of escalating abuse.
To help keep patients accountable, the CDC recommends doctors use urine drug testing. These tests can reveal how much prescribed medication and other controlled substances a patient is taking.
Negating Opioid Addiction and Chronic Pain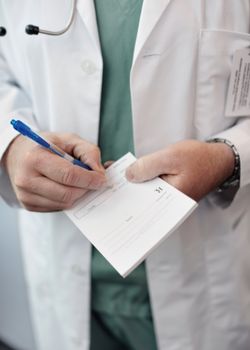 Don Bivins, MD has a neurology practice that is primarily focused on pain management. He occasionally calls his patients and tells them to go to a nearby lab or hospital within two hours for a urine screening. Or he tells them to bring all their pills to a pharmacy within two hours. Then the pharmacist will count the pills.
He explains that he doesn't take these accountability steps during office visits, "because that is when patients expect them."
Other precautionary steps can include getting a thorough history on patients before prescribing opioids. This should include:
Any history of substance abuse
Any psychiatric issues
Other medical issues
Anything else that might make the patient susceptible to addiction
Extra support is good, too. This might include support groups, individual counseling, or family involvement. This additional accountability can make the difference that prevents a person from crossing that line—from pain management to opioid addiction.
This can help break the connection between opioid addiction and chronic pain.
For information about treatment options for you or a loved one, call 800-405-1685 (
Who Answers?) today.
Images Courtesy of Canva.