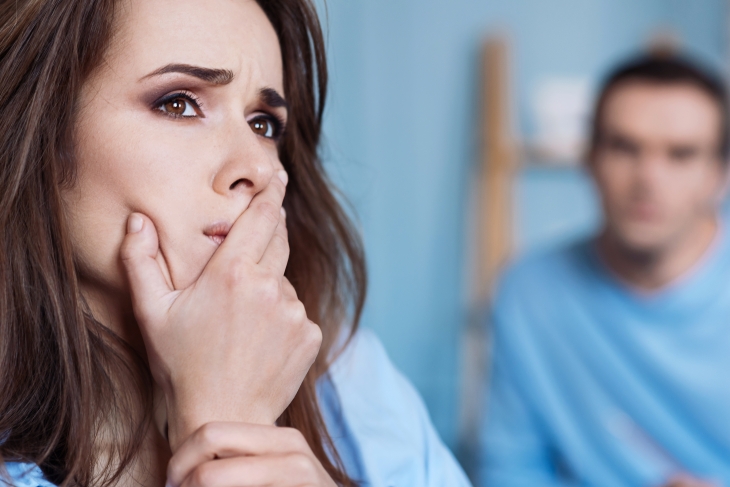 Don't fight addiction alone. If you or a loved one needs help, our free support is available 24/7 at
800-926-9037
Who Answers?
Does your partner, best friend, or anyone in your family use prescription drugs? You may be surprised to find out that roughly half the United States population uses prescription drugs regularly, according to the CDC. About 49 percent of Americans have used at least one prescription drug in the last 30 days, while about 23 percent have used three or more prescription drugs in the last 30 days. Given how commonplace prescription drug use is in America, it can be difficult to spot when someone is abusing their medication.
Many prescription drugs are highly addictive, and can quickly lead to tolerance, dependence, and addiction when misused. Prescription drug abuse is often unintentional, and occurs when individuals lack knowledge about the effects their medications can have on their brains and bodies. For instance, a person experiencing severe pain can take double the dosage of an opioid medication for fast pain relief, and quickly become tolerant to their medication — increasing the risk for chemical dependency and addiction.
Prescription drug abuse can affect anyone who uses medications, regardless of whether they meet certain risk factors for addiction. Drug addiction may currently be affecting your friends, coworkers, neighbors, and loved ones at home without your even knowing it. According to a survey conducted by Michigan State University, roughly 32 percent of Americans are unable to identify signs of prescription drug addiction.
Knowing the signs of prescription drug addiction can help you determine whether it's time to intervene and connect your loved one with the help they need to become healthier and addiction-free. Here's what you need to know about prescription drug abuse, and how to spot signs of this chronic relapsing brain disease in your loved one.
Which Prescription Drugs Can Trigger Addiction?
Certain classes of prescription drugs carry a significantly higher risk for addiction than others, due to the effects these drugs have on the brain and body. Opioids, stimulants, and central nervous system depressants are the three most widely abused prescription drugs in the U.S.
Opioids
Opioids, also known as painkillers, are generally prescribed to treat moderate to severe pain such as that caused by injuries, surgeries, and serious chronic diseases like cancer. Opioids including oxycodone, morphine, and fentanyl bind to opioid receptors in the brain to relieve pain, and often produce feelings of euphoria as a side effect. Most opioids are highly addictive, with some being potent enough to instantly trigger an overdose with misuse.
Stimulants
Stimulants are usually prescribed to patients with narcolepsy and ADHD who struggle with fatigue and low attention spans. Drugs in the stimulant class include Ritalin, Adderall, and Dexedrine, and work by increasing brain activity to promote alertness, attention, and energy. Long-term use of stimulants can increase one's risk for becoming addicted to these highly potent medications.
Central Nervous System Depressants
CNS depressants in the form of benzodiazepines and barbiturates are commonly prescribed to treat anxiety and insomnia. CNS depressants work by slowing brain activity so patients can feel calm and relaxed, and fall asleep more easily. Long-term use of drugs such as diazepam, alprazolam, phenobarbital, and other medications in this drug class increases the risk for physical dependence and addiction.
Sleep aids like Ambien and Zolpidem produce similar effects as benzodiazepines and barbiturates, and may also lead to addiction in some individuals. But opioids, stimulants, and CNS depressants make up the majority of prescription drug addiction cases in the U.S.
Current State of Painkiller Addiction in the U.S.
The U.S. is currently fighting a nationwide opioid epidemic resulting in hundreds of thousands of deaths across the country. Within the last few decades, opioid addiction rates have soared due to factors including the overprescribing of opioids, the aggressive marketing of opioids, and social acceptability for using opioids for reasons other than pain relief. From 1991 to 2013, the number of opioid prescriptions in the U.S. grew 172 percent from 76 million to 207 million, with the U.S. being the number one global consumer of painkillers.
In 2015, opioid drugs — including illicit opioid heroin — killed over 33,000 Americans, which was more than any other year on record. Roughly half of all opioid overdose deaths in the U.S. involve a prescription opioid. The three most common opioids involved in overdose deaths are methadone, oxycodone, and hydrocodone — the latter two of which are commonly sold under the brand names OxyContin and Vicodin, respectively.
Nationwide, states are taking a number of steps to reduce opioid overdose death rates. Many states receive millions in federal funding every year to increase access to opioid addiction treatment, and to raise awareness about the dangers surrounding painkiller addiction. Physicians across the U.S. are also replacing opioid therapy with other medications and alternative therapies that carry a far lower risk for addiction.
How Easily Can You Spot Prescription Drug Addiction?
Prescription drug addiction can be difficult to spot, especially since these drugs can be easily ingested in pill format and leave behind no odors, track marks, and other physical signs of use. Many who abuse prescription drugs often give off the impression they're using the drugs as directed for legitimate medical reasons — leaving friends and family in the dark about the true severity of their addiction.
Many times, addiction overlaps with mental health conditions that may have triggered your loved one's addiction in the first place. Mental health disorders such as depression, anxiety, and PTSD can influence people to abuse prescription drugs in an effort to mask symptoms associated with these disorders. If your loved one suffers bipolar disorder, OCD, or another mental health disorder, it's possible they may also be struggling with prescription drug abuse — a condition known as a co-occurring disorder or dual diagnosis.
Those who suffer from addiction are highly prone to lying about their problem to friends and family even if they're usually known as being honest, trustworthy individuals. Drug abuse and addiction have the ability to alter normal brain function, and can change a person's behavior and mood in ways that influence their drug use. For instance, a person addicted to stimulants may lie to their doctor frequently about losing their prescriptions so they can obtain more drugs and fuel their addiction.
What Are Common Prescription Drug Addiction Signs?
Prescription drug abuse can lead to a number of behavioral changes such as lying and withdrawing from friends and family, along with physical changes in appearance and health. Those who suffer from addiction often prioritize obtaining and using prescription drugs above all other important life responsibilities such as career, education, and family. For example, someone addicted to oxycodone may forgo studying for a college exam in favor of spending the afternoon and evening experiencing the drug's euphoric effects and playing video games.
Behaviors Associated with Prescription Drug Abuse:
Running out of medication more quickly than usual.
Losing their prescriptions or medications on a frequent basis.
Taking additional doses, or more than the recommended dosage.
Storing drugs in multiple places throughout the home.
Hiding drugs in unusual places such as under the bed or buried in laundry.
Stealing money and valuables from the home to pay for drugs.
Lying and secretive behavior
Being defensive about prescription drug use.
Losing track of time on a regular basis.
Loss of interest in favorite hobbies and activities.
Avoiding social gatherings.
Withdrawing from friends and family.
Requiring prescription drugs to unwind or relax, or to experience euphoria.
Engaging in risky behaviors frequently, such as driving far over the speed limit or having unprotected sex.
Legal problems triggered by drug abuse, such as being arrested for driving under the influence.
Decline in personal hygiene and appearance.
Continued use of prescription drugs despite worsened health problems or side effects.
Unexplained illnesses on a regular basis.
Anxiety and irritability when unable to take their medication.
Visiting multiple doctors for additional prescriptions, also known as doctor shopping.
Doctor shopping is practiced by approximately one out of every 143 patients who receive opioid prescriptions, and is one of the leading national drivers behind opioid addiction and overdoses. Common signs of doctor shopping include making doctor's appointments more often than usual, traveling to doctors in other cities and states for treatment, and bringing home pill bottles with new or different labels. In an effort to crack down on doctor shopping, states are requiring doctors to check the state's prescription monitoring database to find out whether patients already have existing prescriptions for drugs that carry a high risk for addiction.
Physical Signs of Prescription Drug Abuse
Those who suffer from prescription drug abuse will also display a set of physical symptoms brought on by drug use. Many times, physical side effects of prescription drug abuse can lead to serious, lifelong health complications such as Alzheimer's disease. Fortunately, many serious health conditions associated with long-term drug abuse can be improved when people seek addiction treatment and overcome physical dependency on their medications.
Common physical signs of prescription drug abuse:
Constricted or dilated pupils
Bloodshot or glazed eyes
Red, watery eyes
Drowsiness and fatigue
Itching skin
Nausea and vomiting
Poor memory and concentration
Constipation and diarrhea
Slowed respiration
Fluctuations in weight
Change in eating patterns
Change in sleeping patterns
Extreme hyperactivity
Excessive talking
Loss of coordination
Slurred speech
Stumbling or slow walk
Shaking and tremors
Runny nose
Coughing
Sweating
Slowed reaction time
Take time to familiarize yourself with common drug abuse symptoms specific to the drugs your loved one is using. For instance, if your loved one takes Ritalin to treat ADHD, look for common signs of Ritalin abuse such as muscle twitches, sweating, and dilated pupils. If you suspect your loved one is struggling with prescription drug addiction, it may be time to seek addiction treatment.
Next Steps to Take if You Think Your Loved One is Addicted
If you suspect your loved one has been abusing prescription drugs, have a heart-to-heart about them seeking help in the form of addiction treatment. If your loved one is cooperative and willing to seek treatment, explore your options for nearby treatment centers that can guide them through overcoming addiction to their medications. Therapies including detoxification and counseling are effective at treating addiction as a whole so your loved one can face a lower risk for relapse following treatment.
If your loved one is resistant to getting help for their addiction, create incentives that will get your loved one in front of a physician ready to steer them toward addiction treatment. Some individuals are more receptive to doctors when discussing matters of health, and may be more inclined to seek addiction treatment after speaking to a healthcare professional.
Prescription drug addiction treatments can be made safe and comfortable so your loved one can avoid suffering through cravings, nausea, and other unpleasant withdrawal symptoms. In most cases, prescription drug detox is performed using a tapering method. Tapering is when doctors gradually reduce your loved one's dosage over a certain length of time so they can avoid moderate to severe withdrawal symptoms that normally arise when quitting medications cold turkey.
Sometimes, the tapering method involves switching out the drugs your loved one is addicted to with other drugs that produce similar effects, but that are less dangerous and carry a lower risk for addiction. For example, those who struggle with opioid addiction may be prescribed a drug called buprenorphine, which mimics the effects of other opioids without producing euphoria and relaxation, but that allows patients to avoid withdrawal symptoms throughout recovery.