Alcohol and Drug Use Statistics in Renton
Here is some data related to drug and alcohol misuse in Renton and King County:1,2,3
19% of adults reported excessive drinking in King County.
31% of motor vehicle fatalities involved alcohol impairment.
Paying for Alcohol and Drug Rehab in Renton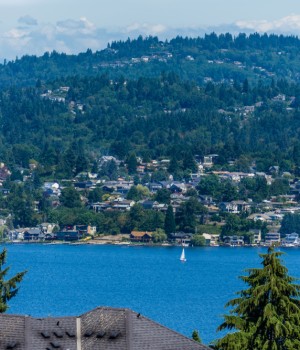 If you are just starting to consider attending rehab, you may believe that the cost of getting quality therapy may be out of your reach. If so, free and low-cost alcohol and drug rehab centers are available.
State-Funded Rehabs
The state of Washington sets certain funds aside to give to certain drug and alcohol rehabs. These funds are used to provide treatment to those who can't afford rehab. Rehab centers that utilize those funds are called state-funded rehabs. To qualify for a state-funded rehab, you may have to submit proof that you have a low income.
Rehab Scholarships
Some alcohol and drug rehabs create a special fund to help pay for rehab for an individual who can't afford to pay. This process, known as a rehab scholarship usually doesn't have to be paid back, but you may have to go through an application process to be selected for a scholarship. To find out more about rehab scholarships, you can contact the rehab of your choice to see if any are available.
Charitable Organizations
Some charities offer free or low-cost rehab to those who can't afford to pay for treatment. These charities, like The Salvation Army, are able to provide rehab for free or a low cost because of donations. You may have to apply for drug or alcohol rehab and prove that you have a low income to be accepted into a charitable rehab.
Here are some low-cost and free rehab options in and near Renton:
Riverton Place
Valley City Renton Clinic
Northwest Recovery Centers LLC
Sound Tukwila West
Private Insurance
If you find that free and low-cost rehabs are full or you don't qualify, you can still reduce your rehab expenses while still getting quality care.
Using private insurance to pay for drug or alcohol rehab can help reduce or even eliminate any out-of-pocket rehab costs. Private health insurance, like Blue Cross Blue Shield and Aetna, will pay for some or all of the costs of rehab depending on your policy. To avoid unexpected costs, contact your insurance provider for a list of in-network rehabs.
Medicare
If you don't have private health insurance, you may be eligible to receive Medicare.
Medicare is a program paid for by the federal government. Medicare provided health benefits to those who are 65 years old or older. Medicare will pay for alcohol and drug rehab. Medicare will only pay for alcohol and drug therapy through a licensed rehab center.
Treatments that Medicare will pay for include:4
Inpatient rehab
Outpatient rehab
Medicines described during rehab
Hospitalizations due to substance abuse
Follow-up visits
Patient education resources about drug and alcohol misuse
To be eligible for Medicare, you must be 65 years old or older and be able to receive Social Security.
Apple Health
Due to your age, you may not qualify for Medicare. If you do not, you may be eligible to receive Apple Health.
Apple Health is state-funded and federally funded health benefits program for those who have a low income. Apple Health will pay for the costs of drug and alcohol rehab. Some of the therapies that Apple Health will pay for includes:5
Inpatient rehab
Outpatient rehab
Alcohol use treatment
Involuntary treatment
Medicines used to treat opioid use disorder
Opioid use treatment
To be eligible for Apple Health, you must be between 19-65 years of age, a Washington resident, have a low income, and not be incarcerated.
How Easy Is It to Travel to and Within Renton?
You may just be starting on your recovery journey and searching for the right rehab for you. You may ask "where is there a licensed drug rehab near me?" You may also want to know "how can I find a quality alcohol rehab near me?"
You may also want to know if you should travel to Renton for drug or alcohol rehab. If so, you will want to know some more information about this lively city.

Getting There
Due to Renton's prime location as a Seattle suburb, there are three major airports that you can use to access the city: Seattle-Tacoma Airport, King County International Airport, and Kenmore Air-Lake Union.
Accommodations
Renton has many different hotel accommodations for any budget so you can be comfortable on your journey to recovery.
Getting Around the City
Renton is moderately walkable but public transportation is available. You may still require transportation to get around the city outside of the downtown areas.
Attractions

There are many family-friendly experiences available in Renton. You can visit the Renton History Museum or the grave site of Jimi Hendrix. If you are more interested in the arts, you can take in a show at the Renton Civic Theatre. There's also a lot of natural beauty and green spaces for you to enjoy in Riverview Park and the Gene Coulon Memorial Beach Park.


If you are just starting on the road to recovery, finding the right drug or alcohol rehab in Renton is the first step. To get more information, contact 800-926-9037 (
Who Answers?) to speak to a treatment support specialist.
Resources