Alcohol and Drug Use Statistics in Kirkland, WA
The following statistics demonstrate recent trends in substance abuse and its effects on King County residents:2,3

27%
27% of 12th graders report using alcohol in the past month.
18%
18% of 12th graders report using marijuana in the past month.
24%
24% of 10th graders believe there is no or low risk from regular use of marijuana.
709
There were 709 drug and alcohol poisoning deaths in 2021.
Levels of Substance Abuse Treatment
Washington residents have varying needs for substance abuse treatment. Multiple levels of addiction treatment are available to meet those needs.
Detox
The detox process safely clears your system of all drugs and alcohol. This initial step takes place in a hospital or inpatient setting, where medical personnel can supervise and make you comfortable during withdrawal.
Residential or Inpatient
Residential treatment typically involves group and individual therapy, family therapy, medication, and other recreational therapy methods. Participants receive these treatments while living at a facility under 24/7 supervision.
Partial hospitalization programs (PHPs)
PHPs are less intensive than inpatient, because you only remain at the facility during treatment times. Methods of treatment usually involve some of the same methods used in residential care.
Intensive Outpatient Programs (IOPs)
IOPs provide several hours of treatment spread throughout the week. This often includes individual and group therapy. Washington residents may transition to IOPs after completing a residential or PHP program.
Standard Outpatient
Standard outpatient programs involve two or three hours of care per week. This treatment typically takes place at an outpatient clinic or at a therapist's office. This level of care is appropriate for individuals who are highly motivated and have strong support systems.
Aftercare
Aftercare includes supportive, ongoing treatment such as 12-step groups, transitional housing, or other accountability groups. The aim of this support is relapse prevention.
How to Pay for Drug Rehab in Kirkland, Washington
Private Insurance
The Mental Health Parity and Addiction Equity Act requires all insurance providers to cover substance abuse treatment to some extent. Since each plan differs regarding specific coverage, Washington residents must check with their provider to confirm exactly what is covered under their plan.
Washington Medicaid
Washington Medicaid is a government program for low-income residents that provides health coverage for individuals and families whose income is below specific levels. To use this program, residents must qualify and apply for Medicaid coverage, and the treatment facility must accept Medicaid as a method of payment.
Washington Medicare
Medicare is a government program that provides health insurance coverage for Washington residents aged 65 or older and individuals with certain disabilities. Not all rehab facilities accept Medicare as a payment method, so it's important to research each program to determine if Medicare benefits will apply to their services.
Sliding Scale Rehabs
Sliding scale rehabs allow Washington residents to pay only what they can afford for treatment, based on their income. To qualify, residents must usually provide proof of income.
TRICARE in Washington
TRICARE in Washington (West region) provides health insurance coverage for U.S. military personnel, veterans, and their families. This coverage includes addiction treatment services, but not all plans offer the same amount of coverage.
IHS-Funded Drug Rehabs
Indian Health Service (IHS) rehabs provide free or low-cost treatment for Native Americans and Native Alaskans. This program is available even if the individual has other methods they could use for payment.
Traveling to and Within Kirkland, WA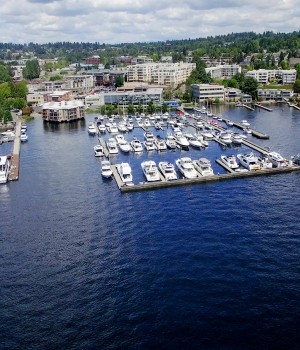 For those traveling to Kirkland, WA to receive treatment or visit someone in treatment, here are a few helpful tips to guide your travels.
If you're flying to Kirkland, your best airport option is Seattle (SEA), 17 miles west.
For boat owners, public marinas in Kirkland offer overnight moorage.
King County features a robust public transit system, including a bus network, Water Taxi, paratransit services, and Link light rail.
Kirkland has a charming downtown area worth exploring, with novelty stores and unique clothing boutiques.
Many Kirkland residents commute to Seattle for work or school, so be prepared for dense rush-hour traffic.
Popular day trips from Kirkland include Snoqualmie Pass, Woodinville Wine Country, and Seattle.
Kirkland's crime rate is slightly higher than the average U.S. city.
Locals consider the central part of Kirkland to be the safest area of the city.
Washington Drug and Alcohol Laws
Laws in Washington include the following regulations regarding substance use and misuse:1,2,3
Drug Courts: Washington residents who are charged with a first-offense, non-violent substance-related crime that does not involve DUI may be eligible to attend court-ordered rehab instead of serving jail time.
Good Samaritan Law: Washington's Good Samaritan Law is designed to encourage people to call for medical assistance during an overdose. The law protects those who call 911 from prosecution for minor drug-related charges.
Naloxone Access: Washington state laws allow anyone at risk of drug overdose or who may be in a position to help someone experiencing an overdose to obtain and administer naloxone. Additionally, doctors may prescribe naloxone directly to an organization such as a homeless shelter, and some pharmacies can dispense naloxone to individuals without a prescription.
DUI Laws: In the state of Washington, the following drug paraphernalia is illegal, and possession of it is considered a misdemeanor punishable by up to 90 days in jail and a $1,000 fine.
Cocaine spoons or vials
Scales and balances
Hypodermic needles or syringes
Equipment used to test strength and purity
Kits to process or manufacture illicit substances
Chemicals used for cutting or diluting illicit substances
Mixing devices
Packaging equipment
Pipes
Marijuana Laws: Marijuana is legal for both medical and recreational use in Washington. Adults 21 years and older can legally possess up to one ounce of cannabis, 16 ounces of marijuana-infused solid product, or 72 ounces in liquid form. All marijuana must be purchased from a state-licensed facility and consumed on private property. Driving under the influence of marijuana is illegal and punishable by jail time, license suspension, a $3,500 fine, insurance premium increase, and ignition interlock requirements.