Drug and Alcohol Abuse Statistics in Lewisville, Texas
Recent substance abuse statistics for Lewisville and Denton County as a whole include:1,3,4,5
Denton County males consistently have higher overdose rates than females, and roughly 83% of victims are white.
Nearly 5,200 residents received alcohol and/or drug abuse treatment in 2017.
In 2017, approximately 27% of poison control center calls in Denton County involved alcohol, stimulant, sedative, or prescription medication poisoning.
Financing Alcohol and Drug Rehab in Lewisville, Texas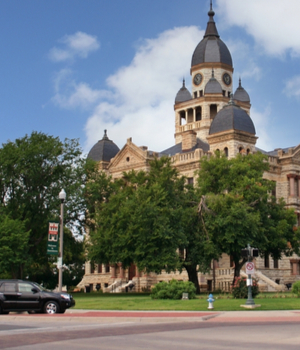 Treatment costs at Lewisville alcohol rehabs and drug rehabs can vary significantly based on several factors. For example, the level of support you require, whether you need a short-term or long-term program, and whether you have insurance will impact the total cost of your care. Facility amenities and funding sources will also affect the overall cost of your treatment program.
Regardless of your financial situation or health insurance status, you have options for accessing quality treatment and therapy.
Low-Cost and Free Addiction Treatment Options
Whether you lack the resources to pay for rehab or need some financial assistance to cover your costs, check out these discounted and free treatment options:
Government-funded treatment centers: These state-licensed facilities, which include methadone clinics, get funding from state and federal sources. These subsidies allow them to provide low-cost or free addiction treatment to economically disadvantaged populations.
Sliding scale rehab facilities: These facilities offer discounted treatment services for people who cannot afford to pay for the full cost of their care. Each patient's overall costs are based on their income, and the lower a person's income is, the less they pay.
Rehab scholarships: Rehab scholarships can partially or fully cover the cost of an addiction treatment program, depending on the donor organization. Some rehab facilities offer this type of aid in-house, while others partner with third-party donors who fund treatment for qualifying patients.
Low-cost and free substance abuse treatment options in and near Lewisville include:6
Homeward Bound Inc. (located in Lewisville)
Symetria Recovery (located in Lewisville)
Arise Recovery Centers (located in Southlake, roughly 10 miles away)
Paying for Rehab With Private Insurance
If you have a private health insurance plan, it should cover various inpatient and outpatient addiction treatment services. But keep in mind your plan likely has coverage limits and other stipulations that affect how much your insurance will pay. It may also have a provider network, and if it does, you must choose a drug or alcohol rehab in Lewisville that's approved by your insurer.
Within 25 miles of Lewisville, you'll find at least 30 alcohol and drug rehab centers that take private insurance from several major providers.6 You can find these facilities by performing an online search for "drug rehabs" or "alcohol rehabs." Then call each facility in your search results to inquire about insurance coverage.
Paying for Treatment With Medicare or Medicaid
Both Medicare and Texas Medicaid cover various "medically necessary" outpatient and inpatient addiction treatment and therapy services. Medically necessary means that the treatment services must be recommended for you by a qualified and licensed health care provider.
If you're currently a beneficiary of either plan, you can use your insurance to reduce your treatment costs at approved Lewisville drug rehabs and alcohol rehabs. Within 25 miles of the city, you'll find at least 20 facilities that take Medicaid and at least 15 that accept Medicare.6
If you don't have health insurance but would like to get it, you may be eligible for either of these plans. To qualify for Medicaid, you must be a Texas resident with a household income that's 138% of the federal poverty level or less.7 You can sign up for Medicare beginning three months before your 65th birthday and during the four months after you turn 65. You may also qualify as a younger person if you have a chronic disability.8
Traveling to Lewisville for Rehab: Transportation, Lodging, and Attractions
Are you planning to visit a loved one in long-term treatment or thinking about enrolling in a drug or alcohol rehab in Lewisville? There are important details about traveling to the city, getting around, and things to do.
Airports: If you want to fly to Lewisville, Dallas/Fort Worth International Airport is roughly 10 miles south of the city, while State Route 121 provides a direct route there. Dallas Love Field Airport is also nearby and situated approximately 26 miles southeast of the city.
Lodging: You'll find several 2- and 3-star hotels within the city of Lewisville. If you'd like a higher-end room, you'll find a handful of 4- and 5-star hotels in the nearby cities of Coppell, Grapevine, and Southlake. All of these cities are situated roughly 20 minutes from Lewisville by car.
Driving to Lewisville: If you plan on driving to Lewisville, you have several route options. The city is well-connected to the greater Dallas area by Interstate 35E, which connects with several major transit routes leading throughout north Texas and into neighboring states. Interstate 35 also passes directly through the city and leads northward all the way to Lake Superior.
Getting Around: Although most neighborhoods in downtown Lewisville are highly walkable, a vehicle is necessary to get around the rest of the city. If you need public transit, you can use the city's on-demand rideshare services (GoZone) 365 days a year. Or, you can hop on the A-train, which connects Lewisville to nearby Denton and Carrollton. From the A-train station in Carrollton, you can get on the DART light rail, which will take you to various locations throughout Dallas County.
Attractions: If you're a nature lover, check out Lake Park, LLELA Nature Preserve, and Lewisville Lake, all of which are located on the city's north side. Grapevine Lake is roughly nine miles southwest of Lewisville, too. Other popular local attractions include the Old American, Tribute, Lake Park, and Tour 18 golf clubs. The Lewisville Grand Theater also offers numerous entertainment opportunities with its wide variety of live performances, including ballets, concerts, and plays.