Drug and Alcohol Abuse Statistics in Tigard, Oregon
Opioid misuse is widespread throughout Washington County, and it comes with some serious consequences. Here are some facts and figures for opioid misuse in the Tri-County Region, Washington County, and Tigard:2,3

2.8
The number of opioid prescriptions for Washington County alone remained steady from 2012 to 2015 at 400,000 prescriptions each year.

43%
According to the Tigard police department, fentanyl has been documented in at least 70 official reports so far.
Levels of Care for Rehabs in Oregon
Addiction treatment includes a spectrum of care that ranges from intensive to informal. The various levels of care are designed to meet the full range of addiction needs.
Detox
This is often the initial step of treatment, which is completed before you move forward with recovery services. It is the process of safely clearing your system of all drugs and alcohol. Detox occurs in a supervised setting such as a hospital or inpatient facility, where withdrawal symptoms can be managed.
Residential or Inpatient
Residential or inpatient treatment involves living at a facility and receiving 24/7 care and supervision. This is the most intensive treatment setting. Methods of treatment usually include group, family, and individual therapy. You may also receive medication and participate in recreational therapy.
Partial Hospitalization Programs (PHPs)
PHPs often involve many of the same treatment methods used for inpatient care. The difference is, you only stay at the facility during treatment times, then return home.
Intensive Outpatient Programs (IOPs)
This type of program is a step down from partial hospitalization. IOPs provide several hours of treatment over several days per week, allowing you to live at home and fulfill other obligations such as work or school.
Standard Outpatient
Standard outpatient programs are the least restrictive treatment option. They involve one or two hours of care per week. Oregon residents who have mild addictions and strong support systems are good candidates for this type of treatment.
Aftercare
Also called relapse prevention, aftercare starts once you have completed a formal inpatient or outpatient program. It provides ongoing support, such as 12-step meetings, transitional housing, or therapy.
How to Pay for Addiction Treatment in Tigard, Oregon
Private Insurance
By law, all insurance companies are required to cover substance abuse treatment to at least some extent. However, plans differ in their coverage, so Oregon residents should contact their provider to learn more about specific coverage under their plan.
Oregon Medicaid
Oregon's Medicaid program is the Oregon Health Plan (OHP). Several programs are available for low-income Oregon residents through OHP. Plans include coverage for children and adults, pregnant adults, and adults who are eligible for both Medicaid and Medicare Part D. To qualify, individuals must meet income and residency requirements.5
Oregon Medicare
Medicare is a health insurance program funded by the government that provides coverage for Oregon residents aged 65 and older, as well as individuals with certain disabilities. Certain Medicare plans provide coverage for various types of addiction treatment. Not all rehab facilities accept Medicare, so it's important to confirm accepted methods of payment before starting a program. The Oregon Senior Health Insurance Benefits Assistance (SHIBA) provides free Medicare information to seniors and their family members in Oregon.
TRICARE in Oregon
TRICARE in Oregon (West region) provides health insurance for veterans, U.S. military personnel, and their families. Coverage includes addiction treatment services; however, this coverage varies by plan.
Sliding Scale Rehabs
Oregon residents who receive treatment from a sliding-scale rehab pay only what they can reasonably afford based on their income. To qualify, participants must usually provide proof of income.
IHS-Funded Drug Rehabs
The Indian Health Service (IHS) is a federally funded health program for indigenous people. Native Americans and Native Alaskans who need addiction treatment can receive low-cost or free services under this program.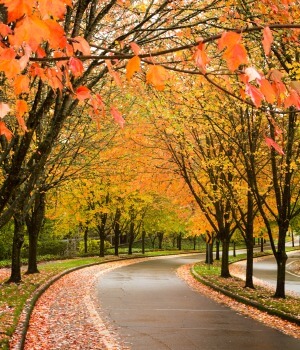 Local Information for Visiting Tigard, Oregon
Are you planning to attend an alcohol or drug rehab in Tigard? If the answer is yes, it's a good idea to get to know what the city has to offer—whether you'll be going for an inpatient program, outpatient program, or detox program, or you are simply visiting a loved one at a treatment center there.
While the city is well-known as the home of Washington Square Mall, it's full of memorable things to do, from hiking to exploring parks and gardens, checking out fun little shops, visiting museums, and a whole lot more.
Here are a few travel tips to help you get there and get around:
The Portland International Airport is the closest major airport to Tigard, approximately 24 miles from the city center. There's also a domestic airport just 14 miles from Tigard, which is the Portland Airport.
Being that Tigard is a part of the Portland metropolitan area, there is no shortage of hotels, motels, Airbnbs, bed and breakfasts, and other accommodation options to suit your needs. You can also choose from plenty of camping sites if you want to include camping as part of your stay here.
Tigard is served by TriMet, which provides public buses. Uber, Lyft, and traditional taxis are also widely available, as are several car rental services.
Tigard is a very walkable city, which means you'll be able to accomplish most errands and activities on foot. It's also a very popular biking area, as there are 117 cycle routes to explore and plenty of places to rent a bike for your stay.
Aside from visiting the mall, Tigard is full of fun attractions. This includes Cook Park, which is home to the Tualatin River, the Beaverton Night Market, the John Tigard House Museum, and much more.
Oregon Drug and Alcohol Laws
Oregon lawmakers have established the following policies regarding substance use and addiction treatment:1,2,3,4
DUI Laws: In Oregon, it is unlawful to drive under the influence of intoxicants (DUII). A BAC of 0.08% or higher is illegal for vehicle operation. For commercial drivers, the limit is 0.04%, and for drivers under 21, any measurable alcohol content is considered a DUII.
Drug Addiction Treatment and Recovery Act: Passed in November of 2020, this law decriminalized the possession of small amounts of certain drugs. It also increased funding for treatment services and established a grant program to increase the number of health centers where Oregon residents can access free assessments and referrals to services.
Oregon Good Samaritan Overdose Law: This law is designed to encourage Oregon residents to call 911 in an overdose situation. Per this law, if someone seeks medical assistance for a person who is overdosing, neither they nor the person overdosing can be arrested or prosecuted for possession of drugs or drug paraphernalia, for being in a place where drugs are used, for violating probation or parole, or for outstanding warrants related to drug possession.
Oregon Marijuana Laws: In Oregon, adults age 21 and older can possess and use cannabis within specified limits. Public possession is limited to 1 ounce of usable marijuana, 1 ounce of cannabinoid extracts, 16 ounces of solid cannabinoid product, 72 ounces of liquid cannabinoid product, 10 marijuana seeds, and 4 immature marijuana plants. Private possession is limited to 8 ounces of usable marijuana, 1 ounce of cannabinoid extracts, 16 ounces of solid cannabinoid product, 72 ounces of liquid cannabinoid product, 10 marijuana seeds, and 4 marijuana plants. Public use and driving while impaired are illegal.