Expert Insights

More than 3,000 people died of drug overdoses last year in New Jersey, and those numbers keep rising despite the state's efforts to curb them. And there is a troubling new trend taking shape among those overdose statistics: opioids are now taking a deadly toll on African-Americans and overdose fatalities in the community have exploded. In New Jersey, Black residents are now more likely to die of opioid-related overdoses than white residents. That's a total reversal of the traditional "face of the opioid epidemic," which has been disproportionately white until recently. We must do more to understand why the African-American community is now the demographic at most risk, and we must do more to put an end to these senseless deaths.

~ Rita Milios
Top 5 Drug Rehabs in Newark
Every alcohol and drug rehab in Newark offers its own set of unique amenities, programs, and therapies. Evidence-based treatment is available at multiple inpatient centers in Newark. These facilities often provide a range of therapies, faith-based treatments, and outpatient options for recovery.
Below are the top five addiction treatment centers in Newark based on the following criteria:
Offering evidence-based treatment
Accreditation
Certifications
Client testimonials reviews
Summit Behavioral Health Union
Summit Behavioral Health, located in Union, New Jersey, is an outpatient treatment center that provides clinical and holistic therapies to those struggling with substance abuse. They provide outpatient programs that allow for a continuation of life, such as the need to work during treatment. Special classes on relapse prevention, emotional regulation, and family planning are provided.

Treatment programs include:

Outpatient
Intensive Outpatient
Alumni Programs
12-Step Programs
Holistic Therapies

Treatment programs are supported by:

Location and contact information:
2780 Morris Avenue
Union, NJ 07083
(855) 906-1771
Endeavor House
Endeavor House is a premier drug and alcohol treatment center located in Kearny, New Jersey. Their services include 24/7 care during medical assisted detox, residential and outpatient programs, medication assisted treatment, and aftercare planning.

Treatment programs include:

Detox
Inpatient
Intensive Outpatient
Residential
Outpatient
Medication Assisted Treatment
Aftercare

Treatment programs are supported by:

LegitScript Certified
The Commission on Accreditation of Rehabilitation Facilities
The Joint Commission

Location and contact information:
206 Bergen Ave
Kearny, NJ 07032
(800) 650-7002
Integrity House
Integrity House is an addiction and mental health treatment center that offers support services for individuals, families, and communities in Newark, New Jersey. Mental health, medical treatment, educational classes, and employment readiness services are available to those who seek recovery. They also provide remote services, mother and child services, and programs for GED and resume building.

Treatment programs include:

Long-term Residential
Short-term Residential
Outpatient
Halfway House
Supportive Housing
Behavioral Health Clinic
Pregnant and Postpartum Women's Track

Treatment programs are supported by:

The Commission on Accreditation of Rehabilitation Facilities

Location and contact information:
103 Lincoln Park
Newark, NJ 07102
973-623-0600
Serenity at Summit
Serenity at Summit is a group of addiction treatment facilities located in the Northeastern United States, with a location in Union, New Jersey that offers detox, inpatient, and outpatient services. Drug and Alcohol rehab is offered while providing support for co-occurring disorders or dual diagnosis. Serenity at Summit utilizes the 12-step model of recovery in addition to clinical methods of treatment.

Treatment programs include:

Detox
Inpatient
Outpatient

Treatment programs are supported by:

The Joint Commission
National Association for Behavioral Healthcare

Location and contact information:
1000 Galloping Hill Rd
Union, NJ 07083
(908) 341-1785
Angel Hope House
Angel Hope House is a residential halfway house that offers treatment services to women in Newark, New Jersey. They support women in maintaining recovery, gaining an education, employment, and housing as they complete treatment. The average length of stay is 6 – 12 months.

Treatment programs include:

Residential Long-term Housing
Outpatient
Housing

Location and contact information:
800 Clinton Avenue
Newark, NJ 07108
(973) 373-6800
How Does Newark Compare in Alcohol and Drug Use?
Newark is a thriving city on the eastern seaboard with art, museums, and natural attractions for residents to enjoy. There has been a rise in substance abuse and resulting damage to this New Jersey community in recent years, as with most places in the U.S. and around the globe. If you're among the many people impacted by addiction, know that there is help within reach. In fact, there are more than 450 accredited alcohol and drug rehab centers in Newark and the surrounding area that can help put you on the path to recovery.1
Newark is in Essex County, NJ. According to the CDC and community health assessments, it's clear to see the impact of addiction on Newark and the broader community:1,2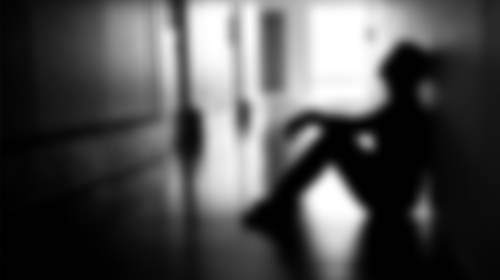 Between 2018 and 2020, drug overdose deaths rose by 7% in Essex County, reaching a total of 290 deaths from drug use at the end of 2020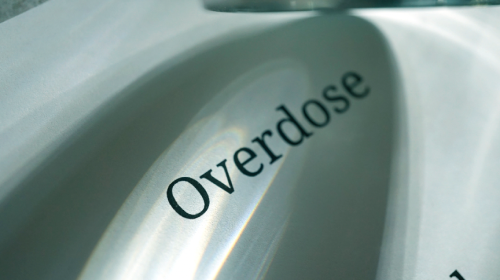 Alcohol overdose deaths rose 85% at the same time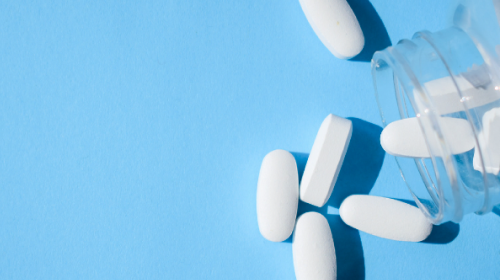 Opiate use causes most of the drug rehab admissions in the county at 44%, followed by alcohol at 23%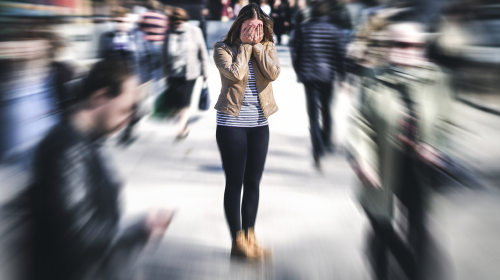 55% of people responding to community health surveys state that fear of judgment prevented them from seeking treatment
If you are struggling with addiction, you aren't alone, and there are organizations to help you in Newark, Essex County, and across the country.
How Expensive is Drug Rehab in Newark?
The cost of care depends on many factors, such as how you'll be paying for it and where you choose to go. The cost of meals, transportation, medication, and therapy needs to be considered in your budget.
There are several financing options you can explore if you need help paying for alcohol or drug rehab in Newark, such as looking for a low-income facility or one that offers payment plans.
Are There Low-Cost and Free Drug Rehab Centers in Newark?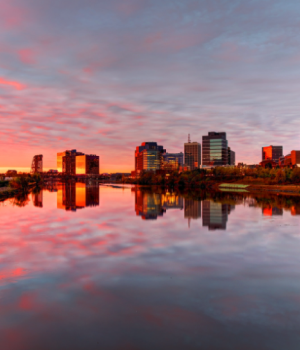 Low-cost or state rehabs and detox centers in Newark offer services to those who don't have funds or are underinsured. They operate using state and federal funding, such as block grants dedicated to offering low-income services.
According to the Substance Abuse and Mental Health Services Administration (SAMHSA), there are 13 facilities within 10 miles of Newark that use block grants and may have low-cost care available.3
Do Medicare and Medicaid Cover Rehab?
Most services are covered under Medicare and Medicaid, as health insurance must cover medically necessary treatment for substance use disorder (SUD). Inpatient may not be fully covered by either program, there may be a deductible or other fee associated with your stay.4
Does Private Insurance Cover Addiction Treatment?
Yes, health insurance companies must provide payment for addiction services, as long as it's billable and medically necessary. To find out exactly what your health insurance plan covers and the fees you might be subject to when using your insurance to pay, call the number on the back of your insurance card.
Choosing the Right Level of Care
Rehabilitation looks slightly different for everyone, and its variables depend on factors such as your lifestyle, what and how long you've been addicted, and your daily responsibilities. The various services provided in rehab lie along a "continuum of care," which means the collective levels of care needed to address different parts of addiction treatment.
The continuum of care begins with assessment, where it's determined exactly what type of services you need. If that includes a medically safe way to get clean from substances, then you can utilize medical detox. Once you've completed that level of care, you can "step down" into care.
Medical Detox
Those with an addiction to opiates or alcohol may have a particularly difficult time coping with the physical symptoms of withdrawal. Medical detox is designed to help people in this situation remain comfortable and medically stable while going through the process of detoxification. Medical supervision is needed 24/7, as well as continuous therapy such as moral reconation therapy to help people fight urges and cravings and remain in rehab past detox.
Inpatient
Inpatient allows you to live in your treatment facility, taking part in a daily schedule of therapy sessions with therapists and your greater community of fellow recoverees.6 These programs help you take care of your daily needs and ensure your comfort by providing healthy meals and interesting amenities like fitness centers or independent art therapy rooms.
Partial Hospitalization Programs (PHPs)
Partial hospitalization programs (PHPs), or day care, are the first step below inpatient care, offering daily treatments in a clinic with the ability to go home after. This is the best type of program to utilize if you're unable to attend an inpatient program, as they can provide daily therapy, medical supervision, and techniques such as motivational interviewing to help you maintain the will to continue through your rehab until you graduate.
Intensive Outpatient Programs (IOPs)
Once you've graduated from your PHP program, you can "step down" into intensive outpatient programming. This type of rehab works like a day program but requires only nine hours of therapy per week provided in a clinic or using telehealth services. Clients also have regular visits with their addiction specialist team, such as a monthly phone call with their therapist.
Standard Outpatient
Standard outpatient is the next level of care, with only a single session required per week, along with a monthly phone call. The weekly sessions can be an hour to several hours long and focus on individual and group therapy as well as drug education and relapse prevention techniques.
Aftercare
Once you've finished your program, it's important to remember that recovery is a life-long process. Participate in aftercare programs, such as the Alumni group services offered by the rehab you graduated from if they have one, or community-based support groups such as Alcoholics Anonymous (AA) or Narcotics Anonymous (NA) meetings. If you aren't interested in the spiritual aspect of AA or NA, then look for a SMART Recovery program near you, which focuses more on evidence-based therapies such as cognitive-behavioral therapy (CBT) than calling on a higher power.
What to Look for in a Quality Treatment Program
When searching for the right facility for you, there are many factors to consider. For instance, a quality program will work with you to make an individualized treatment plan based on your history, physicality, and current symptoms. Here are some more factors to look for as signs of quality.

Dynamic Physical and Mental Health Teams
To care for the complex physical and mental symptoms of addiction, you'll need the help of certified medical professionals, including nurses and addiction specialists. Intensive therapy is another factor of a successful routine, requiring the use of mental health professionals, including therapists, psychiatrists, and psychologists. This is especially true in a dual-diagnosis rehab that treats co-occurring mental health disorders alongside addiction.
Financing Options
Some addiction treatment centers, especially those funded by SAMHSA block grants and other federal funding, offer payment options. This is beneficial to those with fewer resources for addiction care, such as the uninsured or underinsured. These options can include scholarships, which pay for all or some of the costs, or a sliding-fee scale that lowers prices based on income.
Specialized Programs
Most Newark drug rehabs have a long list of services they offer, such as behavior modification therapies, including dialectical and cognitive behavioral therapy (DBT and CBT), moral reconation therapy, and fitness programs as part of therapy plans. However, some have more types of treatment programs, such as holistic rehab that utilizes a mind-body-spirit approach and more alternative therapies like acupuncture. There are also luxury facilities that provide plush accommodations and more designer amenities, such as fitness spas with masseuses onboard. There are also gender-segregated programs for people who want to avoid the opposite gender while in care.
Aftercare Programs
A quality addiction treatment center provides aftercare for graduates of their programs, often called Alumni services. These services can be held monthly or weekly, depending on the center, and also tend to have social events throughout the years, like sober outings to events.
Should You Travel for Drug and Alcohol Rehab in Newark?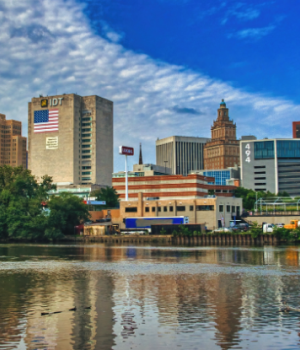 Newark is a vibrant city that receives millions of visitors each year, with artistic and historical attractions such as the New Jersey Performing Arts Center or the Cathedral Basilica in the northern part of town. The area is famed for its wide range of public transportation options and is the epitome of big city vibes, being only a few miles to the east of the Big Apple. Look into the different neighborhoods in Newark to live in while seeking treatment.
You might have personal reasons to move to the city, such as having family in the area or a job opportunity. Perhaps you're interested in a nearby college or simply want to experience life here and rehab away from your normal location. Whatever your reasons, see if your insurance company will pay for treatment in Newark by calling the number on the back of your insurance card.
Newark has different opportunities in different areas, such as access to the Newark Port and the jobs found there in Ironbound and South Ironbound. The Dayton neighborhood is home to the airport as well as Weequahic Park Track, which is great for an afternoon jog along the waterfront.
Vailsburg is the neighborhood for convenience, with a variety of grocery stores and restaurants nearby, as well as beautiful Vailsburg Park. Upper Vailsburg, on the northwest section of town, next to Ivy Hill, has plenty of apartment complexes and single-family homes and could be a good place to look for affordable housing.
Drug and Alcohol Laws in Newark
In response to the growing opioid epidemic, New Jersey has enacted various laws and policies to help citizens access overdose reversal medication, substance use treatment, and drug education.
New Jersey Good Samaritan Law: New Jersey's Overdose Prevention Act provides protection from criminal prosecution for New Jersey residents who report or seek help for suspected overdose on illegal drugs. The law encourages people to call 911 immediately without fear of legal repercussions.
Recovery Courts: Low-level offenders with qualifying criminal histories can participate in rehab instead of going to jail with this New Jersey program.9 The program lasts for two years and includes ongoing drug testing, probation, and treatment for substance use disorder. Your public defender or attorney will be able to tell you if you qualify for recovery court programs and how to proceed.
New Jersey Paid Leave Laws: The state has a Temporary Disability Insurance program to provide paid leave for people experiencing medical needs. Applicants qualify by working enough hours and making contributions from their paychecks to the program, and self-employed workers can contribute to the program to participate. This program can be used in conjunction with the New Jersey Family Leave laws that enable workers to take a 12-week leave every two years to seek medical treatment.
Overdose Prevention Act: The New Jersey Overdose Prevention Act is a type of Good Samaritan law that protects people who report overdoses if they have or have been using drugs.10 This is to encourage people to call for emergency services if they witness or experience an overdose, even if they have been participating in illegal drug use or are carrying drugs or paraphernalia.
Don't give up hope if you've succumbed to addiction. There are people who can help pull you out of it. Call us at 800-405-1685 (
Who Answers?) if you need help finding accredited drug and alcohol rehab centers in Newark, verifying insurance, or if you have any questions.