Expert Insights

Every year, the New Jersey Governor's Council on Alcoholism and Drug Abuse (GCADA) hands out $10 million through its Alliance program, which is made up of 400 groups in over 530 municipalities, making it the largest community-based anti-addiction coalition in the United States. And Jersey City will receive a portion of that grant money to support continued efforts to fight local substance abuse. Jersey City's Hudson County will get $76,500 in funding to address the issues surrounding alcohol and drug abuse within the community. These grants are often essential in keeping successful local programs up and running.

~ Rita Milios
Top 4 Drug Rehabs in Jersey City
Every alcohol and drug rehab in Jersey City offers its own set of unique amenities, programs, and therapies. Evidence-based treatment is available at multiple inpatient centers in Jersey City. These facilities often provide a range of therapies, faith-based treatments, and outpatient options for recovery.
Below are the top four addiction treatment centers in Jersey City based on the following criteria:
Offering evidence-based treatment
Accreditation
Certifications
Client testimonials reviews
Spectrum Healthcare
Spectrum Healthcare is a private, nonprofit agency that offers opioid treatment services in Jersey City, New Jersey. Their program provides outpatient treatment, allowing families to stay together whenever possible. 30-day detoxification services using methadone maintenance services. Additional medical services can be provided.

Treatment programs include:

Intensive Outpatient
Women's Outpatient
Relapse Prevention
HIV and Hepatitis Care
Case Management
Counseling

Treatment programs are supported by:

New Jersey Department of Health
The Commission on Accreditation of Rehabilitation Services

Location and contact information:
74-80 Pacific Avenue
Jersey City, NJ 07304
(201) 451-2544
C Line Outreach Services
C Line Outreach Services, located in Jersey City, New Jersey, provides addiction counseling to individuals seeking therapeutic support to help overcome substance abuse disorder and alcohol addiction. Additional services include HIV testing and education, a minority outreach program, nutritional support, legal referral assistance, case management, transportation assistance and housing assistance.

Treatment programs include:

Assessments
Therapy
Referrals
Life Skills Training

Location and contact information:
110 Martin Luther King Drive
Jersey City, NJ 07305
(201) 200-1965
Veterans Affairs Medical Centers
Veterans Affairs Medical Center of New Jersey offers specialty health services, including mental health therapy and substance abuse treatment. Their PTSD treatment, short-term therapy, and continuing care are available.

Treatment programs include:

Detox
Medication Assisted Treatment
Short-term Outpatient Counseling
Marriage and Family Counseling
Nicotine Replacement
Continuing Care

Treatment programs are supported by:

U.S. Department of Veteran Affairs

Location and contact information:
115 Christopher Columbus Drive Suite 201
Jersey City, NJ 07302
(201) 435-3055
Endeavor House North
Endeavor House is a premier drug and alcohol treatment center located in Kearny, New Jersey. Their services include 24/7 care during medical assisted detox, residential and outpatient programs, medication assisted treatment, and aftercare planning.

Treatment programs include:

Detox
Inpatient
Intensive Outpatient
Residential
Outpatient
Medication Assisted Treatment
Aftercare

Treatment programs are supported by:

The Commission on Accreditation of Rehabilitation Facilities
The Joint Commission

Location and contact information:
206 Bergen Avenue
Kearny, NJ 07032
(800) 650-7002
How Does Jersey City Compare in Alcohol and Drug Use?
Facing the Hudson River, Jersey City is a gorgeous town on New Jersey's Eastern seaboard. Unfortunately, the city has seen rising drug overdose rates and other issues related to substance abuse. A 2019 community survey cites access to addiction treatment as one of the top four issues facing residents.1 If you or a loved one is battling substance abuse or addiction, know that there is help within reach. There are more than 450 accredited alcohol and drug rehab centers in Jersey City and the surrounding area that can help put you on the path to recovery.2
According to the CDC, about 12% of deaths in Hudson County, the seat of the city, can be attributed to drug overdoses.2  Here are some more statistics from Jersey City and Hudson County:1,2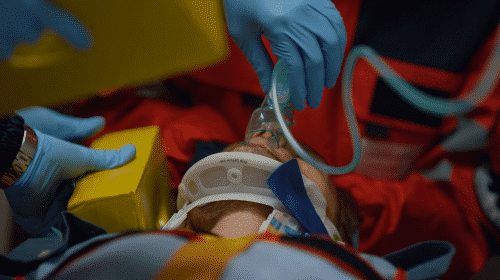 In 2019, one in 10 residents reported misusing substances.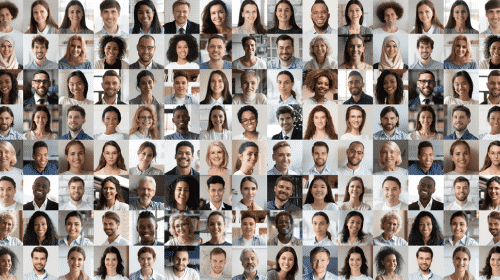 In 2016, the county had a slightly higher substance use treatment admission rate among all ages than the rest of New Jersey.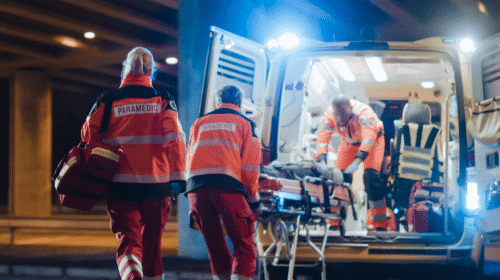 The rate of accidental drug overdose deaths rose 63% between 2016 and 2020.
As a result of the rising substance abuse problem, there are multiple Jersey City drug rehabs to help those who have been affected.
How Expensive is Drug Rehab in Jersey City?
The cost of drug and alcohol rehab in Jersey City can vary, depending on what type of care you're looking for, your location, and what insurance coverage you have to help pay for it.
Other factors include high-quality amenities such as fitness centers and spas, state-of-the-art medical technologies like brain scans to help plot and observe the course of treatment, and luxury accommodations.
Are There Low-Cost and Free Drug Rehab Centers in Jersey City?
In the city, multiple social services organizations can lead you to free or low-cost facilities or detox centers in Jersey City. These include religious organizations such as Catholic Charities, large hospitals with access to grants to provide care for low-income patients, government offices such as the Health and Human Services Department, and other groups like the Italian Social Services Center.
You generally qualify for free programs by being low-income or making less than federal poverty guidelines. Some programs may qualify you based on other factors, such as family size or heritage. If free programs aren't available, there may be sliding-scale fee rehabs near you or centers with scholarships. The best way to find out if a facility you have your eye on has any of these options is to call them and ask.
Does Insurance Cover Rehab Center Costs?
Thanks to provisions for mental and behavioral health services in the Affordable Care Act (ACA) and the Mental Health Parity and Addiction Equity Act. Insurance companies must pay for the cost of any medically necessary therapy or procedure, including those for substance abuse disorder.
To find out exactly what services your insurance coverage pays for and to find nearby providers in your network, call the number on the back of your insurance card. You can also reach out to us at 800-405-1685 (
Who Answers?) for help finding a drug rehab in Jersey City and verifying your insurance.
Medicaid
Medicaid is a low-income government-sponsored health insurance plan. You can qualify for Medicaid by having an income under the federal poverty guidelines, which is 133% of the national average income.3 This program can be applied online, in-person, or over the phone with your local social services agency.
Medicare
People living with disabilities or who are retired can apply for another government healthcare insurance option: Medicare. Medicare policies have several different aspects, or parts, to pay for different medical services. Medicare part A covers inpatient hospital stays, part B pays for outpatient services, and Part D pays for medications.
Private Insurance
Private health insurance companies are required to adhere to the same standards as any public health insurance provider, including providing quality substance abuse services. These services include FDA-approved medications and therapies, personal and group therapy sessions, and often medical transportation and other supportive ancillary services.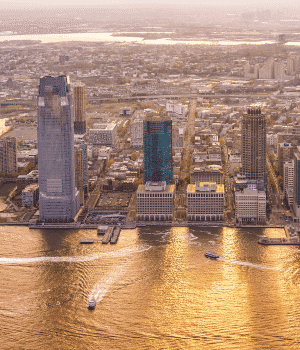 Addiction Treatment Settings
The severity of your addiction, how long you've been using drugs or alcohol, and how often you use are all factors in the level of care that you'll need to begin with. If you have an addiction to opiates or alcohol, you may need to go through a medical detox to ensure your safety while working through this first step.
Once you've detoxed completely and no longer have severe withdrawal symptoms (though emotional withdrawal symptoms may continue), then you can step down your level of care to either inpatient rehabilitation or an outpatient option.
Inpatient treatment typically lasts 30 days, though many programs offer and recommend longer stays, with 90 days being the most effective.5 While in care, you can look forward to a secure and comfortable place to stay while you focus on healing, as well as meals (or access to a kitchen and groceries) and amenities that could include anything from fitness centers to sober outings around Jersey City.
Outpatient programs vary, depending on how much time you want to spend in treatment each week. There are partial hospitalization programs (PHPs), intensive outpatient programs (IOPs), and standard outpatient programs. You'll be placed in one of these programs depending on how severe your addiction is and the support system you have in place around you.
Once you have completed your rehabilitation program, you'll continue to receive support in the form of aftercare. You may attend 12-step meetings, non-12-step meetings, ongoing therapy, and/or transitional housing.
Finding Specialized Drug Rehabs in Jersey City
There are demographic-specific facilities that cater to people based on age and background, for example, rehab for veterans. Read on to see some other popular types.
Holistic
If you prefer to follow a natural lifestyle, holistic rehab might be a good option for you. These programs tend to follow a mind-body-spirit model and incorporate mindfulness exercises and practices such as yoga and tai chi to help you live a sober life. They may also offer alternative therapies, such as art, music, or equine therapy.
Christian and Faith-Based
Christian, Jewish, and other faith-based rehabs are helpful for those who have a solid spiritual foundation. These programs offer pastoral guidance, prayer sessions, and a congregation of friends in recovery to lean on for support. Faith-based organizations that offer programs also tend to offer other community services as well, such as food banks and other supports.
Luxury
Luxury rehabs in Jersey City provide the same quality substance abuse services as others but typically offer the best accommodations, meal plans, amenities, and the latest addiction treatments. These facilities tend to cost more;, so make sure to verify your benefits coverage with the intake coordinator when researching where to go.
Executive
Executive rehabs have confidentiality as their highest priority to protect your reputation while undergoing services. Residential executive alcohol rehabs in New Jersey generally have a high standard of quality in accommodations and therapies, with amenities that help you manage your professional responsibilities while away from the office, such as a business center.
Dual Diagnosis
The challenges of living with a mental health disorder can easily lead a person to self-medicate with drugs or alcohol, just as easily as substance abuse can turn into a mental health disorder such as depression. Traditional rehabs aren't able to treat mental health issues and so would typically turn away people struggling with addiction if they had a co-occurring mental illness.
Medication-Assisted Treatment
MAT, or medication-assisted treatment, is the use of medications to help prevent withdrawal symptoms and cravings in people addicted to alcohol and opiates.6 This type of treatment can be extremely beneficial, if not a catalyst, to lifelong recovery.
Methadone: Methadone is an FDA-approved medication to treat opioid use disorder (OUD) and chronic pain.7 It's a full opioid agonist that works by activating opiate receptors in the brain and relieving withdrawal symptoms, as well as causing some degree of a euphoric feeling.
Buprenorphine: Also known by its name brand, Suboxone, is a partial opioid antagonist prescribed to treat opiate addiction.8 Suboxone is known to lower physical dependency, thus lowering the potential that a person will relapse with opiates. It is also shown to diminish the severity of overdoses if a person does relapse.
Naltrexone: Naltrexone is used to enable long-term recovery from opiate and alcohol addiction. This medication is available as an intramuscular injection for alcohol and opiate cessation, as well as in pill form for alcohol use. The medication is not habit-forming, and it blocks the euphoric sensations and sedative effects of opiates such as heroin, codeine, and morphine.
Antabuse (Disulfiram): Antabuse is a relapse-prevention medication that causes a cascade of withdrawal symptoms if you drink while on this medication. Only a certified addiction medication-prescribing doctor can offer this option, and it isn't appropriate to use until after you've completely detoxed from alcohol.
Acamprosate: Acamprosate is FDA-approved to relieve cravings for alcohol. This medication comes in pill form and is generally taken three times daily. One benefit of this medication is that you can attain it with a prescription instead of needing to visit the alcohol rehab in Jersey City to get your daily dosage.
Should You Travel for Drug or Alcohol Rehab in Jersey City?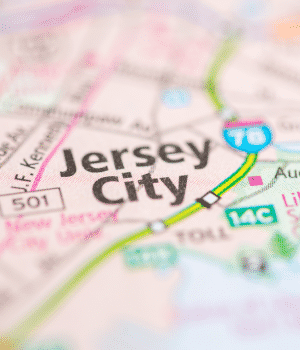 If you love life on the East Coast and a big city vibe, then Jersey City may just appeal to you. This city is famous for its historical attractions, such as the Statue of Liberty, and modern features, such as the Liberty Science Center.
There are dozens of neighborhoods in Jersey City to live in if you move to the area. If you like to be close to the art scene with plenty of public transportation options, consider The Heights neighborhood in Jersey City. This area has wonderful views of Manhattan and easy access to the Big Apple, as well as a wealth of gorgeous green spaces and dining establishments.
Another area close to downtown is Journal Square. This neighborhood has tons of transport access and new housing developments springing up to meet the needs of the area's growing population. Journal Square is home to many older homes as well, including pre-war apartment buildings and historic brownstones.
Drug and Alcohol Laws in New Jersey
New Jersey Earned Sick Leave Law: The Earned Sick Leave law in New Jersey offers paid medical leave to full and part-time workers in the state.12 Employees can earn up to 40 hours per year to be used to pursue medical and mental health treatment. This rule doesn't apply to independent contractors, state employees who have fully paid leave benefits, per diem healthcare workers, or those in a construction union contract.
New Jersey Overdose Prevention Act (Good Samaritan Law): The Overdose Prevention Act protects people from being prosecuted for various drug-related charges when they call 911 to seek assistance for a drug overdose.13 This bill is designed to encourage people to reach out to emergency services, even if they may have or have used a controlled substance themselves.
If you or someone you love has a problem with addiction to illicit substances, look for accredited alcohol or drug rehab centers in Jersey City to get the help you need. Give us a call anytime, day or night, at 800-405-1685 (
Who Answers?) . We have compassionate and experienced counselors standing by to assist you in verifying your insurance and finding an excellent rehab program.