Jersey City Alcohol and Drug Use Statistics
According to the CDC, about 12% of deaths in Hudson County, the seat of the city, can be attributed to drug overdoses.2  Here are some more statistics from Jersey City and Hudson County:1,2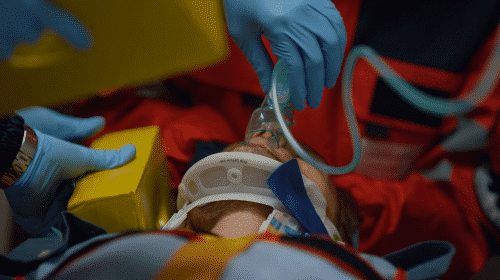 In 2019, one in 10 residents reported misusing substances.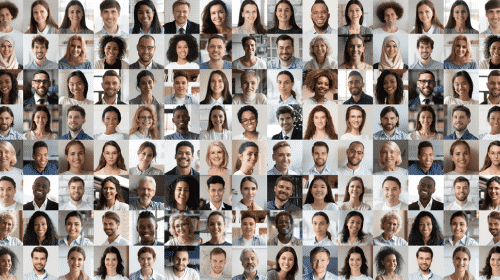 In 2016, the county had a slightly higher substance use treatment admission rate among all ages than the rest of New Jersey.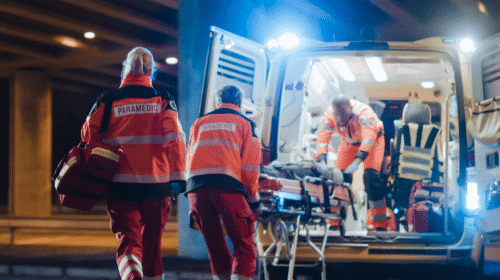 The rate of accidental drug overdose deaths rose 63% between 2016 and 2020.
As a result of the rising substance abuse problem, there are multiple Jersey City alcohol rehabs and drug rehabs to help those who have been affected.
Cost of Drug Rehab in New Jersey
The cost of rehab in Jersey can vary, depending on what type of care you're looking for, your location, and what insurance coverage you have to help pay for it. Other factors include high-quality amenities such as fitness centers and spas, state-of-the-art medical technologies like brain scans to help plot and observe the course of treatment, and luxury accommodations.
Where Can I Find Low-Cost and Free Rehabs in Jersey City?
In the city, multiple social services organizations can lead you to a free or low-cost rehab. These include religious organizations such as Catholic Charities, large hospitals with access to grants to provide care for low-income patients, government offices such as the Health and Human Services Department, and other groups like the Italian Social Services Center.
You generally qualify for free rehab programs by being low income or making less than federal poverty guidelines. Some programs may qualify you based on other factors, such as family size or heritage. If free programs aren't available, there may be sliding-scale fee rehabs near you or centers with rehab scholarships. The best way to find out if a rehab you have your eye on has any of these options is to call them and ask.
Does Insurance Cover Drug Rehab in Jersey City, NJ?
Thanks to provisions for mental and behavioral health services in the Affordable Care Act (ACA) and the Mental Health Parity and Addiction Equity Act. Insurance companies must pay for the cost of any medically necessary therapy or procedure, including those for substance abuse disorder.
To find out exactly what services your insurance coverage pays for and to find nearby providers in your network, call the number on the back of your insurance card. You can also reach out to us at 800-926-9037 (
Who Answers?) for help finding a drug rehab in Jersey City and verifying your insurance.
Medicaid
Medicaid is a low-income government-sponsored health insurance plan. You can qualify for Medicaid by having an income under the federal poverty guidelines, which is 133% of the national average income.3 This program can be applied online, in-person, or over the phone with your local social services agency.
Medicare
People living with disabilities or who are retired can apply for another government healthcare insurance option: Medicare. Medicare policies have several different aspects, or parts, to pay for different medical services. Medicare part A covers inpatient hospital stays, part B pays for outpatient services, and Part D pays for medications.

Call your nearest department of health and human services and ask to speak with a Medicare consultant who can help you determine what plan you need and apply. According to SAMHSA, there are 39 Jersey City drug rehabs that accept Medicare for services.4
Private Insurance
Private health insurance companies are required to adhere to the same standards as any public health insurance provider, including providing quality substance abuse services. These services include FDA-approved medications and therapies, personal and group therapy sessions, and often medical transportation and other supportive ancillary services.

To determine exactly what benefits you're entitled to with your coverage, call the number on the back of your insurance card. They can also refer you to the nearest center that is within your network.
Popular Alcohol and Drug Rehab Centers in New Jersey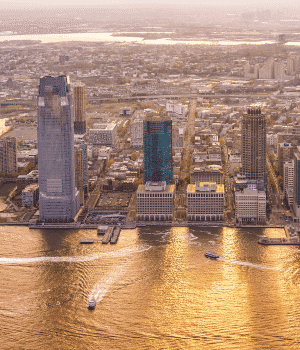 With the multiple options available in Jersey City and the surrounding area, it can be difficult to figure out where to start. Here are a few top choices to get you started in your research.
Spectrum Health Care
Spectrum Health Care in Jersey City offers outpatient substance abuse services and is open six days a week with walk-in availability. This group has standard and dual-diagnosis short-term detox services (30 days) as well as longer-term methadone maintenance and a variety of individual, group, and family counseling services.
Khaleidoscope Health Care
Khaleidoscope Health Care specializes in multiple-relapse patients and outpatient treatment services. They offer detox, medication-assisted treatment (MAT) with methadone and Vivitrol, and counseling. There are different family and social support counseling sessions here, as well as healthy parenting and other workshops.
CarePoint Health
One of the larger medical providers in the city, CarePoint Health offers a full menu of healthcare services, including substance abuse treatment, at their Jersey City Christ Hospital location. Their inpatient and outpatient programs are created to serve adults and adolescents, and they have women-only rehab as well as crisis intervention services.
RWJ Barnabas Health Jersey City Medical Center
The RWJ Barnabas Health Jersey City Medical Center has substance abuse services in locations across the state, as well as telehealth services. They are considered the largest hospital-based recovery support provider as well as a provider of free nicotine cessation services. They also have a peer recovery program to help ensure long-term relapse prevention.
Inpatient vs. Outpatient Drug Rehab in Jersey City
Inpatient and outpatient addiction treatment programs both offer evidence-based therapies to help you battle your addictive behaviors. This includes individualized therapies, such as cognitive-behavioral therapy (CBT) and dialectical behavior therapy (DBT), moral reconation therapy (MRT), and medication-assisted treatment (MAT).
The severity of your addiction, how long you've been using drugs or alcohol, and how often you use are all factors in the level of care that you'll need to begin with. If you have an addiction to opiates or alcohol, you may need to go through a medically-supervised detox to ensure your safety while working through this first step.
Once you've detoxed completely and no longer have severe withdrawal symptoms (though emotional withdrawal symptoms may continue), then you can step down your level of care to either inpatient rehabilitation or an outpatient rehab option such as a partial hospitalization program (PHP).
Inpatient treatment typically lasts 30 days, though many programs offer and recommend longer stays, with 90 days being the most effective.5 While in rehab, you can look forward to a secure and comfortable place to stay while you focus on healing, as well as meals (or access to a kitchen and groceries) and amenities that could include anything from fitness centers to sober outings around Jersey City.
Outpatient rehab programs vary, depending on how much time you want to spend in treatment each week.
Advantages of Inpatient Addiction Treatment
The primary advantage of inpatient treatment is the fact that your recovery will have 100% of your focus for the duration of your stay. Residential drug rehabs in New Jersey typically ask clients to leave their phones and other belongings at home and provide a consistent schedule that residents adhere to every day. This includes sleep time, meal time, and set periods for therapy and self-directed activities.
Disadvantages of Inpatient Care
While the structured environment and strict rules are designed to enhance your recovery, they can feel like a disadvantage at times when you want to hang out with your friends but aren't able to. Other pitfalls of inpatient rehabilitation can be the cost, which could be prohibitive if you don't have adequate insurance coverage. Lastly, it could complicate your job or education if your school or employer has an issue with you leaving for 30 days or longer for medical care.
Advantages of Outpatient Addiction Treatment
The major advantage of outpatient addiction therapy is the freedom you're afforded to take part in your normal daily life outside of rehab. After spending your required hours in therapy for the day, you're able to return to your home. Depending on your level-of-care needs, you can choose to spend either every day in the rehab clinic at some point or only take part in a couple of therapy sessions a week. This is great for people who have a busy lifestyle, either due to work, school, parenting, or any other obligation, and want to be enabled to participate in rehab while tending to normal responsibilities.
Disadvantages of Outpatient Rehab
A downside to outpatient rehab is also freedom, in that you have less structure and more opportunity to backslide in your recovery. Outpatient programs provide myriad social supports and attempt to teach those in recovery inner strength to help them stay sober at home, but sometimes home life can be full of temptation. If this is the case for you, inpatient rehab may be your best chance.
Types of Drug and Alcohol Rehabs in Jersey City
There are demographic-specific rehabs that cater to people based on age and background, for example, rehab for veterans. Read on to see some other popular rehab types.
Holistic Rehab
If you prefer to follow a natural lifestyle, holistic rehab might be a good option for you. These programs tend to follow a mind-body-spirit model and incorporate mindfulness exercises and practices such as yoga and tai chi to help you live a sober life. They may also offer alternative therapies, such as art, music, or equine therapy.
Christian and Faith-Based Rehab
Christian, Jewish, and other faith-based rehabs are helpful for those who have a solid spiritual foundation. These programs offer pastoral guidance, prayer sessions, and a congregation of friends in recovery to lean on for support. Faith-based organizations that offer rehab programs also tend to offer other community services as well, such as food banks and other supports.
Luxury Rehab
Luxury rehabs in Jersey City provide the same quality substance abuse services as other rehabs but typically offer the best accommodations, meal plans, amenities, and the latest addiction treatments. These facilities tend to cost more;, so make sure to verify your benefits coverage with the intake coordinator when researching where to go.
Executive Rehab for Working Professionals
Executive rehabs have confidentiality as their highest priority, to protect your reputation while undergoing rehab services. Residential executive alcohol rehabs in New Jersey generally have a high standard of quality in accommodations and therapies, with amenities that help you manage your professional responsibilities while away from the office, such as a business center.
Dual Diagnosis Rehab
The challenges of living with a mental health disorder can easily lead a person to self-medicate with drugs or alcohol, just as easily as substance abuse can turn into a mental health disorder such as depression. Traditional rehabs aren't able to treat mental health issues and so would typically turn away people struggling with addiction if they had a co-occurring mental illness.

Dual diagnosis rehabs, or co-occurring disorders rehabs, are created with this population in mind. They're staffed with certified mental health professionals such as psychiatrists and psychologists who can prescribe medication for mental illness as well as medication-assisted treatment (MAT) for substance abuse disorder and provide disorder-specific counseling.
Medication-Assisted Treatment
MAT, or medication-assisted treatment, is the use of medications to help prevent withdrawal symptoms and cravings in people addicted to alcohol and opiates.6 This type of treatment can be extremely beneficial, if not a catalyst, to lifelong recovery.
One of the reasons people turn to drugs and alcohol when they're amid a severe addiction is to prevent painful withdrawal symptoms. Some people state that they no longer feel a euphoric effect, simply an absence of symptoms. This makes the cessation of withdrawal symptoms the top benefit of MAT. Other benefits include:6
A higher survival rate
Better birth outcomes for pregnant women with a substance abuse disorder
Reduced opiate use and resulting drug-related criminal activity
Improved ability to gain and maintain employment
A better chance of succeeding in a drug or alcohol treatment program
When undergoing MAT, remember that behavioral counseling with individual and group therapy sessions is paramount to your total recovery. The Food and Drug Administration (FDA) has approved several medications to be used to treat opiate and alcohol addiction, with intensive treatment plans to supplement the medication, including ongoing counseling. Only an FDA-certified MAT provider can supply these medications.
How to Get Methadone at a Methadone Clinic
Methadone is an FDA-approved medication to treat opioid use disorder (OUD) and chronic pain.7 It's a full opioid agonist that works by activating opiate receptors in the brain and relieving withdrawal symptoms, as well as causing some degree of a euphoric feeling.
Used together with counseling, this treatment is a whole-person approach that's proven to be extremely effective for long-term relapse prevention. While initial treatments need to be done in-office, after your progress has stabilized, you may be able to have methadone prescribed to you for home use. It is possible to overdose on methadone, and since every treatment plan has a medication dose tailored to your physiology, it's very important not to share your medication with friends or loved ones.
Finding Suboxone Doctors
Buprenorphine, also known by its name brand, Suboxone, is a partial opioid antagonist prescribed to treat opiate addiction.8 Suboxone is known to lower physical dependency, thus lowering the potential that a person will relapse with opiates. It is also shown to diminish the severity of overdoses if a person does relapse.
This medication has a lower potential for misuse than others, being only a partial opioid agonist. It's available as a pill, an extended-release injection, a sublingual tablet, and an implant. This and other MAT options are available through certified MAT providers.
Naltrexone for Alcohol or Opioid Addiction: Naltrexone is used to enable long-term recovery from opiate and alcohol addiction.9 This medication is available as an intramuscular injection for alcohol and opiate cessation, as well as in pill form for alcohol use. The medication is not habit-forming, and it blocks the euphoric sensations and sedative effects of opiates such as heroin, codeine, and morphine.

Both forms block opioid receptors in the brain, but only the long-term injectable is FDA-approved (read: covered by insurance). Keep in mind that as a person refrains from using opioids and alcohol, their physical tolerance will drop, which could lead to an overdose if the person relapses and uses the same amount of drugs that they would before stopping.
Antabuse (Disulfiram) for Alcohol Addiction: Antabuse is a relapse prevention medication that causes a cascade of withdrawal symptoms if you drink while on this medication.10 Only a certified addiction medication prescribing doctor can offer this option, and it isn't appropriate to use until after you've completely detoxed from alcohol.

Antabuse works by stopping the processes that break down alcohol in your bloodstream, causing any alcohol consumed to quickly lead to a toxic buildup of alcohol in the system. Drinking alcohol is not recommended while on Antabuse, and it can take up to two weeks for the medication to fully leave your system. When taking disulfiram for alcohol addiction, be careful of the other substances you consume that may contain trace amounts of alcohol, especially cough syrup and cold medicine.
Acamprosate for Alcohol Use Disorder: Acamprosate is FDA-approved to relieve cravings for alcohol.11 This medication comes in pill form and is generally taken three times daily. One benefit of this medication is that you can attain it with a prescription instead of needing to visit the alcohol rehab in Jersey City to get your daily dosage.

Acamprosate and other addiction medications work best when used in conjunction with a long-term treatment plan. This would include individual and group therapy sessions, as well as couples or family counseling if appropriate.
Should I Travel to New Jersey for Alcohol and Drug Treatment?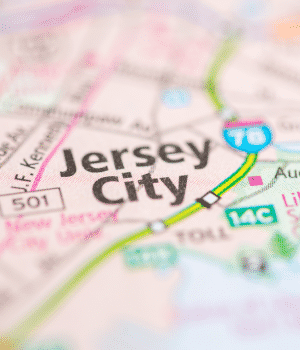 If you love life on the East Coast and a big city vibe, then Jersey City may just appeal to you. This city is famous for its historical attractions such as the Statue of Liberty and modern features such as the Liberty Science Center.
Neighborhoods in Jersey City to Consider for Treatment
There are dozens of neighborhoods in Jersey City to live in if you move to the area. If you like to be close to the art scene with plenty of public transportation options, consider The Heights neighborhood in Jersey City. This area has wonderful views of Manhattan and easy access to the Big Apple, as well as a wealth of gorgeous green spaces and dining establishments.
Another area close to downtown is Journal Square. This neighborhood has tons of transport access and new housing developments springing up to meet the needs of the area's growing population. Journal Square is home to many older homes as well, including pre-war apartment buildings and historic brownstones.
Drug and Alcohol Laws in New Jersey
New Jersey Earned Sick Leave Law
The Earned Sick Leave law in New Jersey offers paid medical leave to full and part-time workers in the state.12 Employees can earn up to 40 hours per year to be used to pursue medical and mental health treatment. This rule doesn't apply to independent contractors, state employees who have full paid leave benefits, per diem healthcare workers, or those in a construction union contract.
New Jersey Overdose Prevention Act (Good Samaritan Law)
The Overdose Prevention Act protects people from being prosecuted for various drug-related charges when they call 911 to seek assistance for a drug overdose.13 This bill is designed to encourage people to reach out to emergency services, even if they may have or have used a controlled substance themselves.
If you or someone you love has a problem with addiction to illicit substances, look for an alcohol or drug rehab in Jersey City to get the help you need. Give us a call anytime, day or night at 800-926-9037 (
Who Answers?) . We have compassionate and experienced counselors standing by to assist you in verifying your insurance and finding an excellent rehab program.
Resources