Drug and Alcohol Statistics in East Orange
The reasons for entering drug and alcohol rehab in East Orange vary among residents. Some may have a substance use disorder, and some may have a polysubstance use disorder. According to East Orange drug rehabs, in 2021:1

In 2020, the fentanyl crisis began intensifying. Many substance users took the drug unknowingly. Fatal and non-fatal overdoses occurred. Out of the 347 confirmed deaths related to drugs:2
318
318 were related to fentanyl
146
146 were related to cocaine
106
106 were related to heroin
Narcan is a medicine that reverses the effects of an opioid overdose, saving lives almost daily. Between January and November 2022:3

318
2,062 doses were administered in Essex county
146
133 doses were administered in East Orange
Traveling to and Within East Orange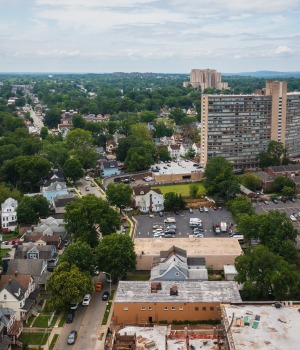 If you are flying to a drug rehab in East Orange or visiting a loved one in treatment, you may want to fly using the Newark Liberty International Airport. Ground transportation services like the Amtrak train, Port Authority Trans-Hudson (PATH), and the New Jersey Transit bus can help you get around once you've arrived. You can also catch a shuttle, rent a car, or take a taxi to a drug and alcohol rehab in East Orange or your chosen lodging. More private transportation includes UBER, LYFT, and other rideshares.4
Lodging options include:4
Hotels
Motels
Bed and Breakfasts
Air BnB
VRBO
Campgrounds
RV parks
Inns
Improving skills for health and recovery involve finding sober activities to help you learn, grow, and have fun. East Orange offers many diverse opportunities for you and your family. You can take children to the Children's Museum for hands-on experiences if you have children.4 You can also join a do-it-yourself workshop to learn how to make candles, soaps, chocolate, or glass.
Take a cooking class, complete your higher education, or catch the train into New York City for a Broadway play or professional sporting event. Recovery plans often include volunteer opportunities because giving back to the community is rewarding.
The East Orange Family Success Center has multiple monthly community events and needs volunteers.5
You can fulfill the aftercare plan created by the Essex County drug rehab, including:6
Attending support groups
Taking care of your physical and mental health
Job training
Transitional housing
Continuing education
Aftercare plans help you transition out of treatment and back into your life full-time. With many resources available in East Orange, you can be successful.
Resources