Paterson, NJ, Drug and Alcohol Statistics
Paterson is the county seat of Passaic County, New Jersey, as well as its most populous city. Data collected by the New Jersey Department of Human Services, Division of Mental Health and Addiction Services for the 2020 calendar year shows that:1, 2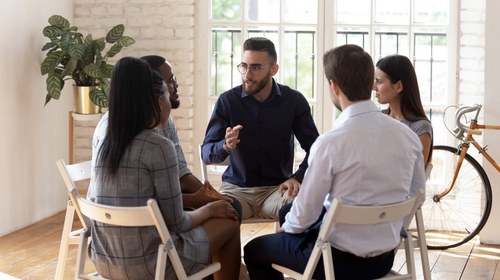 4,270 individuals were admitted to addiction treatment programs in Passaic County. Nearly 2,370 of those individuals were Paterson residents.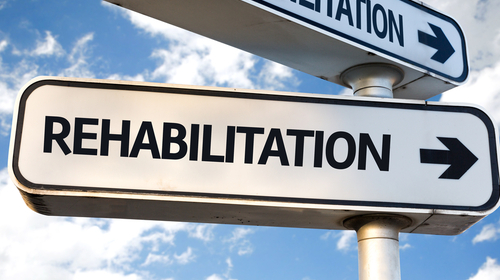 Approximately 46% of people admitted to treatment were white, 31% were Black, and roughly 22% were Hispanic.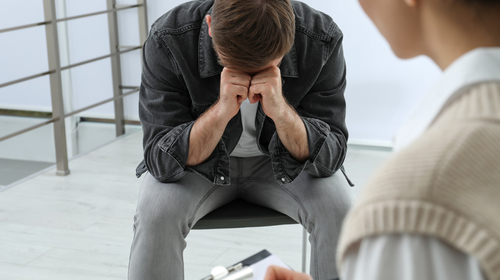 More males (71%) were admitted to rehab than females (29%), and 80% of those admitted were between the ages of 25 and 54.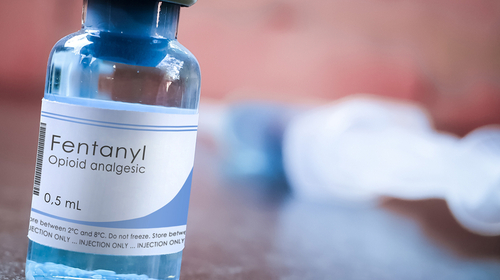 184 Passaic County residents experienced a fatal drug overdose: 146 involved fentanyl, 76 involved cocaine, and 54 involved heroin.
Of the individuals admitted to treatment, 50% said heroin was their primary substance of use. Roughly 25% said they primarily used alcohol, approximately 8% said they used marijuana, 6% said they used cocaine, and 6% said they used opiates other than heroin. Overall, 30% of patients said they used drugs intravenously.
Approximately 46% of people admitted to treatment were white, 31% were Black, and roughly 22% were Hispanic.
Roughly 25% were in the 35-44 age bracket, and approximately 21% were in the 45-54 age bracket.19% were in the 30-34 age bracket, and roughly 15% were in the 25-29 age bracket.
Expert Insights

The DEA has labeled Paterson a high-intensity drug trafficking area. It's home to more than its fair share of substance abuse and drug crime. To improve the outlook for Paterson residents, people who are struggling with substance abuse need to know where they can get help and trust that the treatment available is effective. They need programs like the Opioid Response Team, which launched in 2022. This program uses data to target overdose hotspots and bring resources to those who need it most. Efforts like this, which provide practical solutions – van outreaches, sidewalk tabling outreach, more social workers, and better referral processes – are needed to save lives in Paterson.

~ Kerry Nenn
Top 6 Drug Rehabs in Paterson, New Jersey
Below are the top six treatment centers in Paterson based on the following criteria:
Offering evidence-based treatment
Accreditation
Certifications
Client testimonials / reviews
North Jersey Recovery Center
North Jersey Recovery Center is an alcohol and drug addiction treatment facility located in Fair Lawn, New Jersey. They provide a continuum of services for each stage of the recovery process, focusing on the mind, body, and spirit.

North Jersey Recovery Center specializes in:

Partial Hospitalization
Intensive Outpatient
Outpatient
Sober Living
Intervention Services
Dual Diagnosis

Treatment programs are supported by:

The Joint Commission
LegitScript Certified

Location and contact information:
22-08 NJ-208 Suite 2
Fair Lawn, NJ 07410
(201) 583-5525
Blue Crest Recovery Center
Blue Crest Recovery Center is an alcohol and drug addiction treatment center located in Woodland Park, New Jersey. As a dual-diagnosis focused facility, they offer clinical support for anxiety, depression, trauma, and mental health disorders. Their treatment plans include clinical, spiritual, and holistic practices.

Blue Crest Recovery Center specializes in:

Partial Hospitalization
Intensive Outpatient
Outpatient
Men's Rehab
Women's Rehab
Aftercare
Sober Living

Treatment programs are supported by:

The Commission on Accreditation of Rehabilitation Facilities
The Joint Commission

Location and contact information:
482 Notch Rd
Woodland Park, NJ 07424
(973) 788-8080
Choice Point
Choice Point is a substance use disorder and dual diagnosis treatment facility located in Fair Lawn, New Jersey. They offer outpatient treatment programs and telehealth services to adults, young adults, Veterans, expectant mothers, and those needing treatment while in the criminal justice system.

Choice Point specializes in:

Detox
Intensive Outpatient
Outpatient
Medication Assisted Treatment

Treatment programs are supported by:

Location and contact information:
23-00 State Route 208 South Suite 2
Fair Lawn, NJ 07410
(908) 948-8802
Paterson Counseling Center Inc
The Paterson Counseling Center, located in Paterson, New Jersey, is a comprehensive multi-faceted medical facility specializing in the treatment of conditions and symptoms associated with the use of illicit substances. They provide counseling for HIV, prenatal concerns, in addition to offering DUI classes. Spanish speaking services are available.

Paterson Counseling Center specializes in:

Substance Abuse Counseling and Treatment
HIV Counseling
Medication Assisted Treatment
DUI Program

Treatment programs are supported by:

The Commission on Accreditation of Rehabilitation Facilities

Location and contact information:
319-321 Main St
Paterson, NJ 07505
(973) 523-8316
Straight and Narrow
Catholic Charities, Diocese of Paterson provides service to people in need and advocates for justice in social structures. They are located in Paterson, New Jersey and provide assistance for mental health, addiction, and socio-economic issues.

Straight and Narrow specializes in:

Detox
Inpatient
Outpatient
Sober Living

Location and contact information:
508 Straight Street
Paterson, NJ 07503
(973) 345-6000
Turning Point Inc.
Turning Point, located in Paterson, New Jersey, treats alcohol and drug use disorder through recovery tools, rehabilitation, and a supportive environment. They aim to provide treatment regardless of financial means and welcome those with co-occurring disorders.

Turning Point Inc. specializes in:

Detox
Long-term Residential
Short-term Residential
Outpatient
Sober Living
Halfway House

Treatment programs are supported by:

The Commission on Accreditation of Rehabilitation Facilities

Location and contact information:
680 Broadway Suite 104
Paterson, New Jersey 07514
(973) 380-0905
Cost of Drug Rehab in Paterson
The cost of treatment at Paterson drug rehabs differs from facility to facility and program to program. Some of the factors that will influence your overall costs include:

Treatment setting (inpatient or outpatient)

Features and amenities (luxury or standard rehab facility)

Duration of program (30, 60, or 90 days)

Choosing a rehab facility in-network with health insurance provider

Location (city vs. suburb)

As you consider your options in northeastern New Jersey, be aware that most rehab facilities accept multiple forms of payment. Many take private and public health insurance, and some offer aid to help ensure that anyone who needs care can access it.
Within 10 miles of Paterson, New Jersey, you'll find 38 quality addiction treatment centers.3 Here's a breakdown of the payment options local rehab facilities accept:3
Low-Cost and Free Drug Rehab Centers in Paterson
If you can't pay for treatment, you may qualify for free or low-cost care at state-funded alcohol or drug rehab in Paterson. These facilities receive funding from local, state, and federal governments, so they can treat residents who cannot otherwise access the care they need.
To find a government-funded facility near you and learn how to qualify for care, you can reach out to Passaic County Mental Health and Addiction Services.4
Insurance-Covered Treatment Programs
If you have a private, employer-sponsored, or government-subsidized health insurance plan, it may be able to help you pay for drug or alcohol rehab in Paterson. Under the Affordable Care Act (ACA), all Marketplace, Medicaid, and Medicare plans must offer coverage for addiction and mental health services.5 Other health plans such as TRICARE also cover medically necessary addiction treatment services.6
Some plans provide partial coverage, while others cover care in full. If you're unfamiliar with your benefits, call your plan representative to get a breakdown of your coverage. Your representative can also give you a list of the Paterson alcohol rehabs that take your plan.
Find a Sliding-Scale Program
If you go to an alcohol or drug rehab in Paterson that uses a sliding fee scale, you may qualify for reduced-cost or even free care. These facilities assess your income to determine what you can reasonably afford to pay for services. Some facilities also assess other factors that can affect your ability to pay, such as your insurance coverage and living expenses.
To find Paterson detox centers and addiction treatment centers that use a sliding fee scale, call local facilities to ask if they offer this type of aid. You can also call our helpline at 800-405-1685 (
Who Answers?) to speak to a support specialist who can help you figure out your options.
Apply for Scholarships
A scholarship can cover a portion or all of your costs, depending on your financial situation and the organization offering the award. Some Paterson drug rehabs offer this type of aid, but you can also apply for scholarships through third-party donor groups.
If you're interested in applying for scholarships, you may be able to find them through local social services agencies or non-profits. You can also apply for funding through national non-profit organizations like 10,000 Beds. Reach out to local facilities to see if they take applications for this type of aid as well.
Addiction Treatment Settings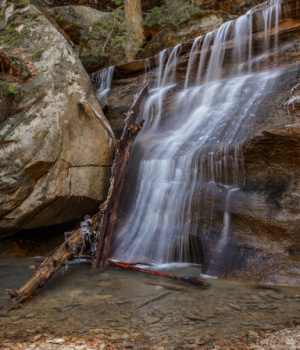 No matter where you are in your recovery journey, you can access the level of support you need at several rehab facilities in the Paterson area. Your addiction status, mental health status, and other factors will help determine which of the following levels of care is right for you:
Medical Detox: A medical detox may be necessary depending on how severe your addiction is. A team of medical professionals will keep you safe and comfortable while you go through withdrawal.
Inpatient treatment (residential care): These immersive programs provide 24/7 supervision in a highly structured environment where you'll participate in several evidence-based therapies according to the facility's daily schedule. You'll live onsite for 30 to 90 days, devoting all of your time and energy to recovery-related activities.
Partial hospitalization program (PHP): These outpatient programs typically involve five to seven hospital-based sessions per week, each lasting several hours. They provide both medical and behavioral treatment and are usually suitable for individuals with unstable conditions who don't need 24/7 supervision.
Intensive outpatient program (IOP): These programs provide many, if not all, of the same evidence-based therapies as inpatient but allow you to return home after each session. They usually involve three to five days of care per week, with each session lasting several hours.
Standard outpatient program: These programs provide low-intensity counseling for individuals who are farther along in their recovery and can function as a form of aftercare. They typically meet once or twice weekly and encourage participants to attend an outside support group like AA or NA as well.
Telehealth treatment program: These outpatient programs provide treatment virtually over video. They typically involve both individual and group therapy sessions.
Aftercare support: Most rehabs and detox centers in Paterson offer aftercare planning and support for graduates of inpatient and outpatient programs. These services, which can include counseling, support meetings, and transitional housing, aim to help prevent relapse and ease the transition back to day-to-day life.
Specialized Drug Rehabs in Paterson
Many Paterson drug rehabs also offer specialized programs to meet a wide variety of needs and preferences. These may include:
Dual diagnosis: These programs provide evidence-based therapies for substance use and mental health disorders to help patients recover from both conditions at the same time.
Executive: These programs provide high-level privacy, high-end amenities, and more flexibility for senior-level professionals who must uphold their work responsibilities while undergoing treatment.
Luxury: These programs provide evidence-based treatment in a luxurious setting that feels similar to an all-inclusive resort. They offer various high-end amenities, such as spa services, alternative therapies, personal training, pools, and more.
Faith-based: These programs encourage whole-person healing and recovery by helping patients strengthen their connection to a higher power. To achieve this, they integrate spiritual practices like worship and prayer with evidence-based addiction therapies.
Holistic: These programs aim to support mind-body healing by integrating alternative therapies like meditation, yoga, nature therapy, animal therapy, and massage with evidence-based therapies.
Demographic-specific: These programs are sensitive to the unique treatment needs of specific groups of people, such as veterans, LGBTQ+ persons, men, women, and teens.
How to Choose the Right Paterson Drug Rehab
As you compare your options for alcohol or drug rehab in Paterson, consider the following factors to help determine which facility is right for you:
Payment options: Does the treatment center take your insurance? Does it offer a financing plan for patients who plan to pay out of pocket?
Financial aid: Can you qualify for payment assistance if you're uninsured or underinsured?
Level of treatment: Does the facility offer inpatient or outpatient? What level of care is best for your needs? Can you access virtual care if necessary?
Program rules: What kind of rules does each facility have? Is there a visitor policy? What are you allowed to bring with you?
Treatment approach: Are you looking for a specific philosophy, like a faith-based or holistic program?
Features and amenities: Are amenities important to you? If so, which ones would you like? A private room? Access to a gym? A pool?
Should You Travel for Drug and Alcohol Rehab in Paterson?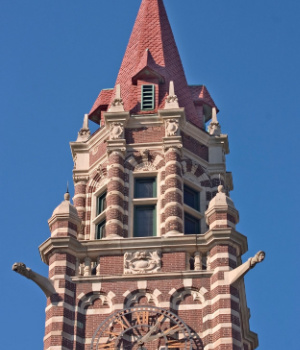 Whether you should travel to a drug or alcohol rehab in Paterson for addiction treatment depends on several factors unique to you. Enrolling in one of the city's many facilities may be beneficial for you if:
You have insurance that covers care at Paterson alcohol rehabs.
You live in a place that doesn't offer the level of care you need.
You enjoy being in a densely populated, urban locale.
You want to get out of your day-to-day environment to eliminate stressors, distractions, and triggers that could hamper your recovery progress.
If you're thinking about coming to Paterson for rehab, you'll find a cluster of treatment facilities in the downtown area and in the Sandy Hill neighborhood. Both areas afford quick access to the Passaic River, Garrett Mountain Reservation, and Paterson Great Falls National Historical Park — that last one is an absolute must-see. If you enjoy getting outdoors to escape from the hustle and bustle of the city, either area should suit you well.
You'll also find a few treatment centers in the Eastside neighborhood, which is bordered by the Passaic River and within walking distance of Eastside Park. No matter which area of the city you choose, you'll enjoy easy access to public transit that runs daily and take you throughout New Jersey and into New York. You'll also enjoy quick access to all of the services, amenities, and features you'd expect to find in the big city.
Alcohol and Drug Laws in Paterson, NJ
New Jersey Good Samaritan Law: This statewide statute protects people who seek emergency medical assistance for someone who appears to be experiencing a drug overdose. If you call 911 for an overdose victim—even if you call for yourself—you cannot be arrested, charged, or prosecuted for possession or use of illegal drugs. However, if you have a large amount of any illicit substance and appear to be involved in trafficking, you won't qualify for legal immunity under this statute.7
Protected Medical Leave for Employees: If you're living with a serious addiction that affects your ability to work, you may qualify for up to 12 weeks of unpaid, protected leave from your job so you can get treatment. When you return to work, you must be offered the same position or an equivalent with equal or higher pay. Under the federal Family and Medical Leave Act (FMLA), employers with at least 25 employees must provide this accommodation to all qualifying staff members.8
New Jersey Recovery Courts: Throughout New Jersey, qualifying nonviolent offenders with moderate to severe substance use disorders can opt into the recovery court program in lieu of traditional court proceedings. The program has multiple phases and requires a two-year commitment involving supervised probation, regular court reporting, and participation in clinical addiction treatment. Program graduates may be eligible for record expungement, depending on their criminal history.9
Expanded Naloxone Access: In 2021, New Jersey health officials issued new, blank naloxone standing orders available to both pharmacies and the general public. These orders make it possible for anyone at risk of an opioid overdose to obtain naloxone from a licensed pharmacy and other entities without a prescription. Anyone who may be able to use naloxone to save an overdose victim's life can also obtain and administer the medication without a prescription.10, 11
If you need assistance verifying your insurance coverage or finding a treatment center for yourself or a loved one, we're here for you. Call our free, 24/7 helpline at 800-405-1685 (
Who Answers?) to talk to a treatment support specialist about your options for accredited alcohol and drug rehab centers in Paterson.