Alcohol and Drug Use Statistics in Lansing
A significant number of people in Lansing and Ingham County use opioids, and many have gone on to experience a drug overdose. Here are some statistics on opioid overdose in Ingham County in 2021:3
21,809
There were almost 150 drug-related deaths.
12.7
There were 104 opioid-related deaths.

7.3%
There were 19 non-opioid drug-related deaths.
Statistics for Region 5 in Michigan and Ingham County revealed the following drug and alcohol use for people older than 12 years between 2016 and 2018:4

About 2% used cocaine in the past year.
Less than 1% used heroin in the past year.
Close to 18% used marijuana in the past year.
About 53% used alcohol in the past month.
In 2021:5
Paying for Alcohol and Drug Rehab in Lansing
Free Rehabs:
Lansing, Michigan, has numerous free or low-cost alcohol and drug rehab programs. Rehab options for people with low income and limited financial resources include state-funded rehabs, Medicare, Medicaid, and free drug rehab centers. Some rehab facilities in Lansing provide financial aid to offset the cost of therapy for people with low income. You may be able to receive some or all of your rehab for free if you receive financial aid.
The following rehabs in Lansing offer financial aid:
West Michigan Community Mental Health Lake County
Battle Creek VA Medical Center Lansing VA Outpatient Clinic/li>
Saint Vincent Catholic Charities
Rehab Scholarships: Rehab scholarships are another option for free rehab in Lansing. Facilities with rehab scholarships may cover all or part of the treatment costs. However, you need to ask about the conditions of the scholarship since some programs may revoke the scholarship if you stop treatment.
State-funded Rehabs: State-funded rehabs receive funding from the federal and state government to cover the cost of treatment for those who can't afford the services.
Private Insurance, Medicare, and Medicaid
Private Insurance
Private insurance refers to insurance coverage that is not provided by the government. This includes health insurance that you purchase yourself or obtain through your employer. You may have all or some of your long-term and short-term rehab costs covered if you have private health insurance. The extent of coverage from private health insurance will depend on the company and the type of plan.
Many rehabs in Lansing, Michigan, accept employer and individual private insurance plans such as UnitedHealth, Blue Cross Blue Shield, Aetna, Cigna, and others. You can call your private insurance company using the information on the back of your card to find out about rehab coverage.
The following rehabs in Lansing accept private health insurance:
Michigan Therapeutic Consultants Lansing
Victory Clinical Services Lansing
Turning Leaf Residential Rehab Services
Medicare and Medicaid
Medicare is a federally funded health insurance coverage for people over 65. You may qualify for Medicare if you are under 65 and have a disability, chronic end-stage renal disease (ESRD), or ALS.6 You can expect to receive coverage for the following rehab services with Medicare:7
Alcohol misuse screenings
Outpatient rehab
Partial hospitalization
Telehealth
Opioid addiction treatment
Inpatient treatment
Medicaid is the state-funded option for residents of Lansing. Similar to Medicare, Medicaid is a government-funded insurance plan with funding from state and federal sources. However, Medicaid qualifications are determined by income and family size. You can expect to receive the following services in Lansing through the Ingham County Health Department:8
Inpatient treatment
Outpatient counseling
Harm reduction
Medication-assisted treatment
The following rehab facilities in Lansing accept both Medicare and Medicaid as funding options:
Michigan Department of Corrections
Easterseals Michigan Family Services Southfield
Cristo Rey Community Center
How Easy is it to Travel to and Within Lansing, MI?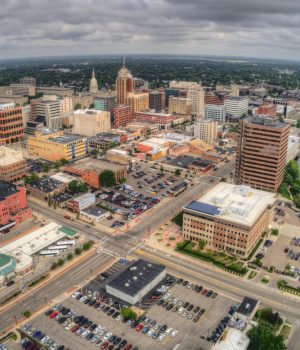 Located near the lakes, rivers, and parks in south-central Michigan, Lansing is a great place for quality rehab. Whether you are thinking about traveling to Lansing, Michigan, to visit a friend or family member receiving addiction treatment or planning to receive treatment there, local information will help make your trip easier.
Climate
Lansing is a great place for rehab if you have family support there or are looking for treatment away from your current location. Lansing, Michigan, has a midwestern climate with four seasons, warm summers, and cold snowy winters influenced by the Great Lakes. Famous places to visit in Lansing include the Lansing Symphony Orchestra, Turner-Dodge House, Potter Park Zoo, Michigan State Capitol, and Impression 5 Science Center. You can expect to have a great experience in Michigan if you enjoy water sports because of the lakes and rivers in the region.
Transportation
Traveling to and within Lansing, Michigan, is not too much of a hassle because of the extensive bus and train system as well as proximity to major airports. The Capital Area Transit Authority (CATA) provides affordable bus services throughout the city and to nearby communities. You can also travel by rail to and from Lansing using Amtrak services that connect to the bus system at the Capital Area Multimodal Gateway. If you prefer to fly to Lansing, you can use the Capital Region International Airport, the closest airport, or Bishop International Airport which is farther away.
Walkability
You can choose to walk when running errands in Lansing if you live in one of the walkable neighborhoods, including the Stadium District, Old Town, and Fabulous Acres. There are numerous hotel options in Lansing and Ingham County. Many of these hotels are affordable, and you should be able to find one that meets your budget for your stay in Lansing, Michigan.