Grand Rapids Alcohol and Drug Use Statistics
Grand Rapids is in Michigan's Kent County. The Center for Disease Control keeps a database that tells us the number of alcohol and drug-related deaths in any locality, such as in Kent County. According to recent data:1,2
In 2018, Kent County had the second-highest rate of alcohol-related deaths at 14.2 per 100,000.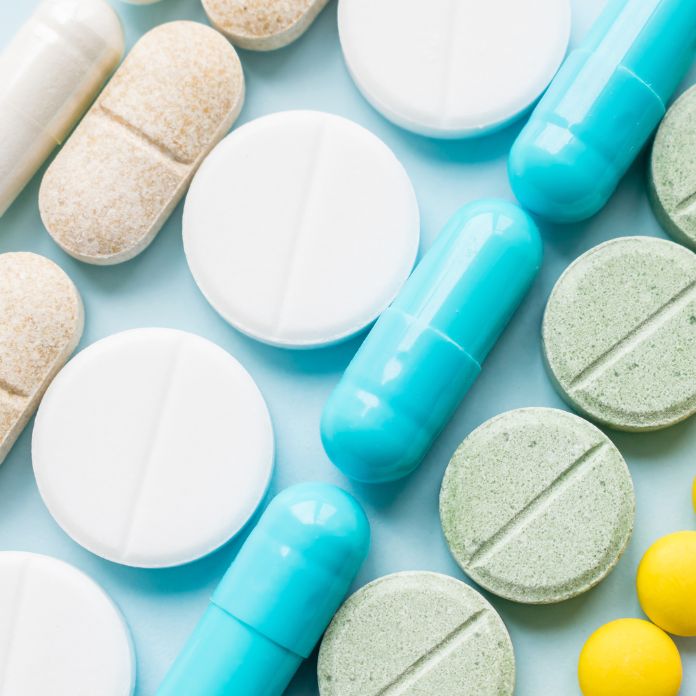 Unintentional drug overdose rates in the county rose by 48% between 2018 and 2020.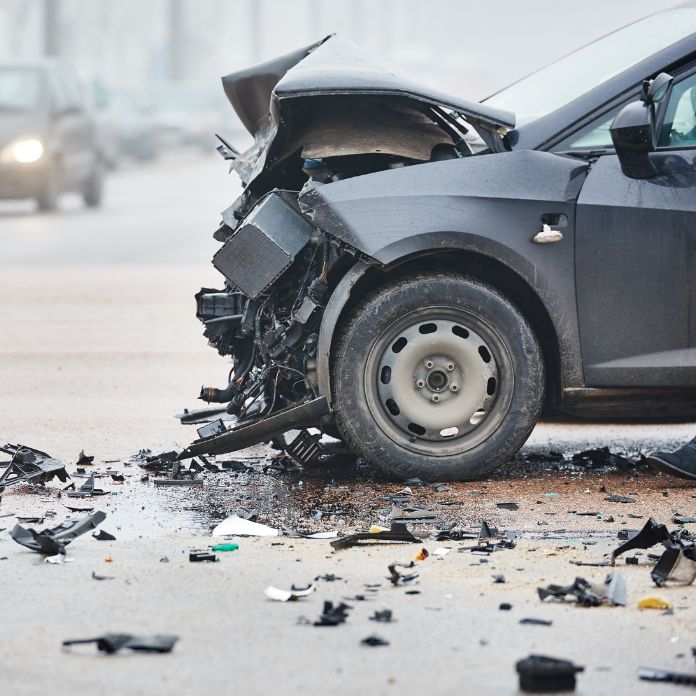 Kent County had the third-highest number of alcohol-related car crashes in 2020 (over 700).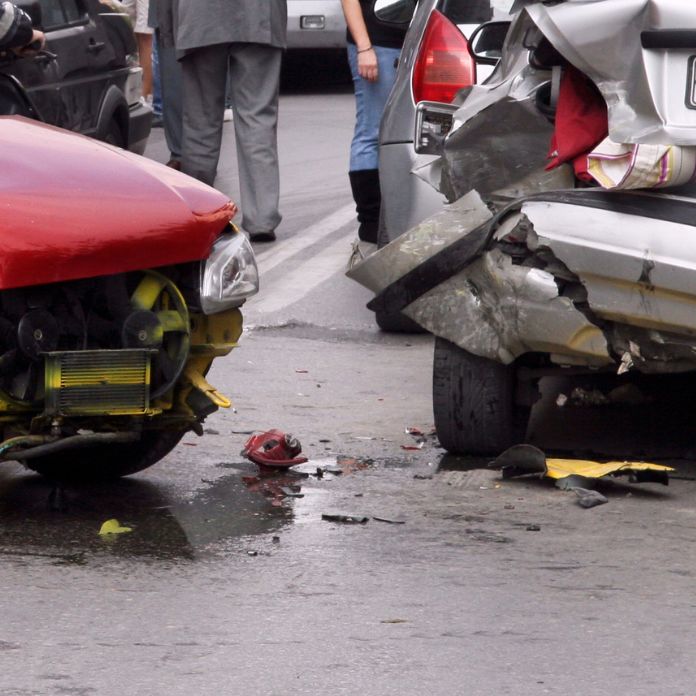 In 2020, the county placed second for drug-related motor fatalities, with 23 recorded.
Expert Insights

In 2020 alone, Kent County had over 70 alcohol-related car crashes and 23 recorded drug-related motor fatalities. Throughout the state, tens of thousands of people are arrested each year for alcohol-related driving. Maybe it's time for a change? Residents over 21 who are caught driving with a BAC between .08 and .17 face up to a $500 fine, 93 days in jail, 360 hours of community service, and 180 days license suspension. Based on the crash and death statistics, this clearly isn't enough of a deterrent. Policy makers need to up the stakes, to send a clear message that Grand Rapids does not tolerate drunk driving.

~ Kerry Nenn
Top 5 Drug Rehabs in Grand Rapids, Michigan
Below are the top five addiction treatment centers in Grand Rapids based on the following criteria:
Offering evidence-based treatment
Accreditation
Certifications
Client testimonials / reviews
Sanford Behavioral Health at Cherry Street
Sanford Behavioral Health at Cherry Street is a small, luxury residential rehab facility for women, located in an elegant, restored home in a quiet neighborhood in Grand Rapids. The facility accommodates 10 women and features beautiful outdoor spaces, wellness activities, and a private chef. Female gendered therapy approaches are used.

Sanford House at Cherry Street (part of Sanford Behavioral Health) specializes in:

Detox
Medication-assisted Treatment
Residential Treatment
Day Programs
Intensive Outpatient (IOP)
Medication-assisted Treatment
Co-Occurring Disorder Treatment
Individual Therapy
Group Therapy
Family Education and Support
12-Step Programs
Alumni Program
Aftercare

Treatment programs are supported by:

Commission on Accreditation of Rehabilitation Facilities (CARF)
SAMHSA (opioid treatment certification)
LegitScript
Hazelden Betty Ford Care Network

Location and contact information:
540 Cherry Street Southeast
Grand Rapids, MI 49503
616-288-6970
Recovery Road
Recovery Road is a group of Sober Living Houses with five male houses and four female houses. They offer a supportive environment that encourages new beginnings for both men and women who face challenges with drug and alcohol dependencies. Residents may stay for short or long periods (up to two years or more).

Recovery Road specializes in:

Sober Housing
Weekly House Meetings
House Manager

Treatment programs are supported by:

National Alliance for Recovery Residences (NARR)

Location and contact information:
336 Wealthy SE
Grand Rapids, MI
888-588-0434
Family Outreach Center OP MH and Substance Use Disorder Program
Family Outreach Center OP MH and Substance Use Disorder Program is an outpatient substance abuse and behavioral health treatment facility located off U.S. Hwy. 131, in Burton Heights, near Garfield Park. Family Outreach Center treats children, adolescents, adults, and families.

Family Outreach Center OP MH and Substance Use Disorder Program specializes in:

Substance Abuse Treatment
Co-occurring Disorders
Individual Counseling
Group Counseling
Trauma/EMDR Therapy
Recovery Coach Services
Jail Mental Health and Diversion Program
Case Management
Telehealth Services

Treatment programs are supported by:

Council on Accreditation (COA)
MI Federation for Children and Families

Location and contact information:
1939 Division Ave. South
Grand Rapids, MI 49507
616-247-3815
Our Hope Association
Our Hope Association, located just a short walk from downtown Grand Rapids, is a women's-only residential facility with an all-female staff. The facility includes a Main House, a Carriage House, and a multi-purpose Group Room. They treat substance use and mental health disorders, using traditional and holistic therapies.

Our Hope Association specializes in:

Residential Treatment
Substance Abuse Treatment
Co-occurring Disorders
Individual Counseling
Group Counseling
Community Living Atmosphere
Holistic Therapies (Reiki, Yoga)
Transportation to 12-Step Meetings

Treatment programs are supported by:

Commission on Accreditation of Rehabilitation Facilities (CARF)

Location and contact information:
324 Lyon St. Northeast
Grand Rapids, MI 49503
616-451-2039
Hope Network Center for Recovery – Grand Rapids
Hope Network Center for Recovery – Grand Rapids is located northeast of downtown Grand Rapids, off I-96. They provide outpatient substance abuse and mental health services through an "Integrated Dual-Diagnosis Treatment Program" (IDDT).

Hope Network Center for Recovery – Grand Rapids specializes in:

Outpatient Treatment
Substance Abuse Treatment
Co-occurring Disorders
Individual Counseling
Group Counseling
Men, Women, Children's Counseling Services

Treatment programs are supported by:

Commission on Accreditation of Rehabilitation Facilities (CARF)

Location and contact information:
3210 Eagle Run Drive Northeast
Grand Rapids, MI 49525
833-903-228
Cost of Drug Rehab in Grand Rapids
How much you will need to pay for services depends greatly on your financial situation, what type of health insurance you have, the severity of your addiction, and where you hope to attend treatment. Some people look to crowdfunding or ask their families for assistance paying for care, though that option might not work for everyone.
If you need help paying, there are several options. One way is to seek out addiction treatment centers that offer financial assistance. This can come in several forms, such as a sliding-fee scale to offer lower prices to those with less income or scholarships to cover all or part of the cost of treatment. Some centers also offer payment plans, where the cost is separated into monthly payments, though these may be facilitated by third-party lenders and may have high fees or interest rates.
Low-Cost and Free Drug Rehab Centers in Grand Rapids?
State-funded rehabs — those that operate using federal resources such as Medicaid, Medicare, tribal funds, and urban block grants — provide addiction treatment services to those who can't afford them otherwise. You can find them by reaching out to your health and human services offices to see what programs nearby you qualify for.
You can also give us a call at 800-926-9037 (
Who Answers?) to point you in the right direction.
Does Insurance Cover Rehab Center Costs?
Thanks to provisions in the Mental Health Parity and Addiction Equity Act and the Affordable Care Act, substance use disorder (SUD) is now classified as a disorder treatable by medication, counseling, and other therapies. This means that health insurance companies must pay for any needed medical treatments associated with treating this condition.
Medicaid: Medicaid is a public health insurance program for low-income people. You can qualify by earning less than federal poverty standards, or 133% of those standards in homes with children or pregnant women.3 Apply through your local health and human services agency or by calling 211 to be directed to someone who can help you apply.
Medicaid pays for the same level of services as private health insurance, such as evidence-based therapies and counseling. According to the Substance Abuse and Mental Health Administration (SAMHSA), there are 12 Medicaid-approved rehab centers within 5 miles of the center of Grand Rapids.4
Medicare: There is government-funded Medicare health insurance coverage for those age 65 and older and those who are disabled. This insurance covers various services based on which plans you qualify for, parts A, B, C, or D. A Medicare advocate will be able to help walk you through the qualifications and how to apply for insurance for drug rehab in Michigan.
Private Insurance: Private healthcare companies, such as Aetna, Cigna, and Blue Cross Blue Shield, are typically offered through employee benefit plans or the open healthcare marketplace. These companies must pay for medically needed treatments, such as counseling and medication.
If you need to purchase health insurance, you can do so either during the open enrollment period, which is usually during the last quarter of the year. You can also apply it during major life changes, such as the birth of a child.
Addiction Treatment Settings
The rehabilitation process is different for everyone, with different treatments and periods for programs depending on your unique circumstances.
If you have a severe addiction, you might need a period of medical detox; typically, no longer than two weeks is required. This usually includes MAT as well as intensive therapies to help you overcome the complex emotions and symptoms associated with withdrawal, as well as encourage you to remain in treatment despite the difficulty.
Once you've stabilized from detox, if you need it, the highest level of care is inpatient rehab.
Inpatient programs can last for one month to a year or longer, with stays of at least 90 days proving most effective. Patients follow a structured schedule with set waking and bedtimes, a cohesive therapy schedule, and an assortment of therapeutic recreational activities to participate in throughout the day.
If you want to continue with services after inpatient care, you can "step down" into outpatient programs, of which there are several types depending on the level of care you need.
Partial hospitalization programs (PHPs) offer the highest level of care, similar to inpatient, with daily therapies and medical supervision.
Intensive outpatient programs (IOPs) offer more flexibility for those that have fewer daily treatment needs. These programs require a minimum of three days' participation per week and a total of nine hours to be spent on treatment per week, with at least one monthly telephonic therapy appointment.5
Standard outpatient programs (SOPs) offer the lowest level of services, with only one visit needed per week to participate in individual or group therapy. It's recommended to also participate in some type of community support group while undergoing outpatient drug rehab in Grand Rapids.
Specialized Drug Rehabs in Grand Rapids
If you belong to a certain group or have a specific background you would like to engage in during your care, there are different types of rehabs for people with varying interests. Read on to learn about a few.
Holistic
Holistic rehabs and detox centers in Grand Rapids work to address the body, mind, and spirit for cohesive recovery from addiction. These programs tend to include alternative therapies such as exercise and meditation groups, equine and pet therapy, and nature walks.

Faith-Based and Christian
Grand Rapids is home to a bevy of faith-based programs, primarily of the Christian and Catholic religions. These programs tend to offer services to people with less financial resources and can provide someone in crisis with steadier footing through recovery with pastoral counseling and group support in addition to their other services.

Dual Diagnosis
People with co-occurring substance use and mental health disorders are considered to have a dual diagnosis and require specialized treatment for both conditions concurrently to achieve a successful recovery. The different medications required to treat the range of psychiatric disorders that people experience are one major contributing factor to the complications of dual diagnosis treatment.
Luxury
For those who want to be as comfortable as possible with plush surroundings and high-end amenities, luxury rehabs exist to provide a secure and upscale addiction treatment experience. These facilities might have a masseuse on staff, a large swimming pool and spa, and gourmet dining options on site.

Executive
When confidentiality is your main priority, look for an executive rehab that caters to professionals and understands their needs. These centers typically provide secure spaces to conduct business-related activities such as checking emails and maintaining privacy on all levels to ensure your career and reputation are kept safe while you undergo rehab.

Medication-Assisted Treatment
Medication-assisted treatment offers a higher standard of care to people suffering from physical withdrawal symptoms and urges that could lead to relapse. There are many FDA-approved medications designed to combat these symptoms and help prevent relapse.
There are multiple benefits of MAT, such as:6
Higher chance of a successful long-term recovery
Less urges to engage in criminal activity, including illicit drug use
Better health outcomes, especially for pregnant women and their babies
More adherence to treatment programs and long-term participation
If you need medical assistance to treat your alcohol or drug withdrawal symptoms or to help you fight urges to use drugs or drink, speak with your primary care doctor. They can refer you to an appropriate MAT treatment center. You can also find a provider by checking out our list of Grand Rapids alcohol rehabs and calling one to inquire about treatment.
Methadone: Methadone is a full-on opioid agonist that is prescribed in MAT programs to treat withdrawal symptoms and ease cravings in opiate use disorder (OUD).7 There are stringent regulations regarding the prescription of opiate agonists, and only federally certified MAT providers have access to methadone and other addiction medications.

Suboxone: Suboxone is similar to methadone but is a partial opioid agonist with less euphoric and sedative effects and a lower chance of misuse.8 Suboxone, also known as buprenorphine, is a sublingual film meant to stay under your tongue during treatment to dissolve and provide your dose.

Naltrexone (Revia/Vivitrol): Naltrexone is FDA-approved for treating both OUD and alcohol use disorder (AUD).9 The medication is available by a federally-certified MAT provider as an extended-use injection or in a daily pill for AUD.

Antabuse (Disulfiram): Antabuse prevents withdrawal by causing uncomfortable symptoms if you drink alcohol while taking the medication. This happens as a result of the disulfiram blocking your body's ability to process alcohol, leading to a fast build-up of toxins in your bloodstream that lead to nausea, headaches, and other symptoms.

Acamprosate: Acamprosate works by reducing cravings and the urge to drink on a neurological level. It doesn't work to help withdrawal symptoms.11 This is a daily-use medication that can be prescribed by a federally-certified AUD clinician and taken at home. Patients with kidney issues might not be good candidates for this medication.

Should You Travel for Drug and Alcohol Rehab in Grand Rapids?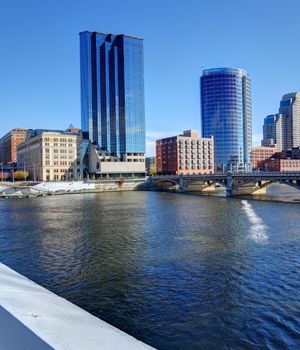 When deciding where to travel for rehab, you should think about the different aspects of your life and how you plan to manage them. For example, if you're a student, would there be a good university nearby, and could you use financial assistance there while undergoing outpatient rehab? If you have health insurance coverage, are there providers in Michigan that are within your network? Are there any supportive family members or friends in the area that could help you during your recovery?
There are all important questions to ask when considering moving for addiction treatment. You should also look into the different areas within the city that you're interested in to find the perfect place to call home.
Heritage Hill, adjacent to downtown Grand Rapids, is home to a wealth of history, being one of the oldest neighborhoods in the area. There's also a variety of quaint local eateries and shops in Heritage Hill and downtown.
If you want to live a little farther from the action of downtown, look into Ridgemoor, a nice suburb with plenty of restaurants, parks, and housing opportunities. Another great option is Fulton Heights, on the edge of Easttown and Midtown. This residential neighborhood is full of fun activities, such as the Fulton Heights Farmers Market and Hillcrest Garden, and plenty of dining and shopping.
Drug and Alcohol Laws in Michigan
There are various bills and laws passed in the state of Michigan to help fight the damage done by drug and alcohol addiction.
Good Samaritan Overdose Prevention Law: In Michigan, like most states, people that report a drug overdose are protected to some degree from prosecution if they're also using illicit substances or in possession of drugs or paraphernalia.12 This is designed to move the focus from protecting one's freedom to saving the life of someone in danger during an overdose.

Opiate Prescription and MAT Regulation Laws: Several bills have been passed in recent years to combat prescription misuse across Michigan. The various opiate regulation bills limit the number of opiates a physician can prescribe, require prescribers to be certified for MAT if they provide it, and require substance use service education to be provided to people who experience an overdose, among other laws.12

Paid Sick Leave Law: In Michigan, employees of most companies with over 50 people accrue paid sick leave at a rate of one hour per 35 hours worked.13 Employers may limit sick leave to 40 hours per year accrued and one hour per week, though they don't have to. This leave time can be used for a medical necessity such as pursuing substance use treatment.

If you or someone you love needs substance addiction treatment, reach out to us anytime at 800-926-9037 (
Who Answers?) . We have compassionate, experienced counselors ready to help you verify your insurance, figure out your needs, and find accredited alcohol and drug rehab centers in Grand Rapids.
Resources