Substance Abuse Statistics in Fishers, Indiana
Substance abuse data collected by the Centers for Disease Control and Prevention, the Hamilton County Sheriff's Office, and Indiana University Health shows that:2, 3, 4, 5

20%
Approximately 20% of county adults report engaging in binge drinking regularly.
25%
Roughly 25% of Hamilton County's driving deaths involve alcohol impairment.
529
Hamilton County emergency departments recorded 529 drug-related visits and 132 hospitalizations in 2021.
How to Pay for Addiction Treatment in Fishers, Indiana
Most Fishers drug rehabs and alcohol rehabs take multiple forms of payment to accommodate a wide variety of needs and financial situations.
Free Rehab Options in Fishers
If you have limited financial resources and are uninsured, you may qualify for free or low-cost treatment at these types of Fishers alcohol rehabs and drug rehabs:

State-funded treatment centers: These rehab centers receive funding from the government to provide reduced-cost and free treatment for financially disadvantaged Indiana residents.
Sliding scale rehab facilities: These facilities only charge what each patient can realistically afford to pay based on their income. Some treatment centers may offer free programs for people who can't pay, while others have a base fee.
Non-profit treatment facilities: These rehab centers receive funding from public sources and often use some of that funding to provide low-cost or free treatment for individuals in need.
If you're interested in finding out if you qualify for reduced-cost or free treatment, these drug rehab centers near Fisher may be able to help you:6
Community Fairbanks Recovery Center (in Indianapolis, roughly five miles away)
Aspire Indiana Health Outpatient Clinic (in Noblesville and Carmel, roughly six miles away)
Life Recovery Center (in Indianapolis, roughly eight miles away)
Using Medicaid or Medicare Cover Treatment Costs
If you have Indiana Medicaid under Indiana Health Coverage Programs or the Healthy Indiana Plan, your insurance can reduce or potentially eliminate your rehab costs.7 If you have Medicare, your insurance may also cover some or all of your treatment costs, depending on whether you have Part A, B, C, or D.8 Generally, Medicaid and Medicare plans cover several types of addiction treatment, including:7, 8
Inpatient rehab
Outpatient treatment programs
Medication-assisted treatment (MAT)
Counseling and behavioral therapy
Substance use assessments
Your plan will only cover treatment at local alcohol and drug rehab centers that are approved to take Medicaid or Medicare. Within 10 miles of Fishers, you'll find 15 treatment centers that accept Medicaid and 10 that take Medicare.6
If you need health insurance to help pay for rehab, you may qualify for Medicaid if you're an Indiana resident with a low income or are pregnant.9 You can qualify for Medicare if you're 65 years of age or older and can sign up during the three months before your 65th birthday and during the four months thereafter.10
Using Private Insurance to Pay for Treatment
Under the Affordable Care Act, most private health plans must offer at least partial coverage for substance abuse treatment.11 If you have private health coverage, you can use your insurance to help pay for various inpatient and outpatient services, depending on the plan.
Of the 18 rehab centers within 10 miles of Fishers, 17 of them accept private insurance from various providers, including Aetna, Anthem, Cigna, Caresource, and several others.6 To verify your insurance at local facilities, you can search online for "drug rehabs near me" or "alcohol rehabs near me." Then call the treatment centers in your search results to ask if they're in your plan's network and what your coverage entails.
Fishers, Indiana: Travel Information, Lodging, and Local Attractions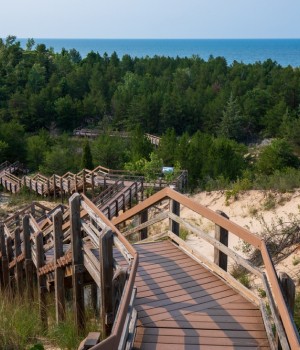 Are you thinking about traveling to a drug or alcohol rehab in Indiana? Would you like to spend some time with a loved one who's in long-term treatment in or near the city? Here's what you should know if you're planning a trip to Fishers:
Airports: If you want to catch a flight to the location, you can fly into Indianapolis Metropolitan Airport, located about 3.5 miles southwest of Fishers. Or, you can fly into Indianapolis International Airport, which is roughly 40 minutes southeast of the city by car.
Hotels: You can choose from several affordable, 2- and 3-star hotels within Fishers, but if you're looking for more luxurious accommodations, you'll need to stay a few miles outside the city. The nearest 4- and 5-star lodging options are located roughly seven miles southeast, toward Indianapolis.
Getting around the city: While downtown's Nickel Plate District is highly walkable, most others areas of the city aren't. If you need public transit to get around, you can use the Hamilton County Express, a reservation-based transportation system that serves Fisher and the surrounding areas.
Things to do: Fishers' biggest attraction is the Nickel Plate District Amphitheater, which hosts live concerts, seasonal festivals, outdoor movies, and community events. Other sites worth seeing include the Fishers Farmers Market, Saxony Lake and Beach, Ritchey Woods Nature Preserve, Geist Reservoir, and the Conner Prairie Interactive History Park.
Would you like assistance exploring short-term or long-term rehab programs in or near Fishers for yourself or someone you love? If so, we're standing by 24/7 to help. Please call us at 800-681-1058 (
Who Answers?) to connect with a treatment support specialist who can help you learn about local treatment options.