Alcohol and Drug Use Statistics in Anderson, IN
Recent substance abuse statistics for Anderson and Madison County as a whole include:1,3,4

73%
In 2021, Madison County emergency rooms treated 497 patients for drug overdoses — a 73% increase from the number of patients treated in 2018.
88 of 92
In 2020, Madison County ranked 88 of 92 Indiana counties for excessive drinking, and one in seven teens reported using alcohol monthly.
Levels of Substance Abuse Care
Indiana offers several levels of care for addiction treatment. Some people start with inpatient care and make their way through the various levels, while others can begin the process with less intensive treatment.
Alcohol and Drug Detoxification: Detox is often the first step, allowing you to move on to formal treatment services once it is complete. It is the process of safely and comfortably removing drugs or alcohol from your system, in a supervised setting.
Inpatient Drug and Alcohol Rehab: Inpatient rehab, also called residential treatment, involves living at a facility to receive 24/7 care. Treatment methods typically include individual and group therapy, medication, and nutritional counseling.
Partial hospitalization programs (PHPs): PHPs allow you to attend treatment at a hospital while living at home. Treatment services provided are usually the same as inpatient care, but you only stay at the hospital during treatment times, then return home.
Intensive Outpatient Programs (IOPs): IOPs involve attending several hours of counseling over a few days each week. You spend the rest of your time working, at home, or fulfilling other obligations.
Standard Outpatient: Standard outpatient care is the least intensive treatment option, involving just one to two hours of treatment per week. This option is appropriate for highly motivated people with a strong support system.
Relapse Prevention: Relapse prevention, or aftercare, begins once you complete a rehab program. It includes ongoing support, such as 12-step groups, non-12-step groups like SMART Recovery, ongoing therapy, sober living homes, and more.
How to Pay for Substance Addiction Treatment in Anderson, Indiana
Private Insurance
Every insurance provider is required by law to cover substance abuse and mental health treatment services, to some extent. Indiana residents must contact their provider to learn more about specific coverage, including deductibles and copays.
Indiana Medicaid
Indiana Medicaid consists of multiple programs. Each program serves a different population, but the common theme is to provide services for low-income or under-resourced Indiana residents, including rehab treatment. The programs include:4
Healthy Indiana Plan
Hoosier Care Connect
Hoosier Healthwise
HoosierRx
Medicare Savings Program
Pharmacy Benefits
Traditional Medicaid
Indiana Medicaid Covered Services
Indiana Medicare
Indiana Medicare is a government program that provides health-cost coverage for residents who are over age 65 or have certain disabilities. Indiana residents can use Medicare to pay for drug addiction treatment services, including rehab. However, not all rehab facilities accept this form of payment.
Sliding Scale Rehabs
Some rehab programs in Indiana charge for treatment on a sliding scale, meaning participants only pay what they can afford based on income. These sliding-scale options are not always widely advertised, so Indiana residents should ask if they are available.
TRICARE in Indiana
Indiana TRICARE (North region) is a government program providing health insurance coverage to U.S. Armed Forces military personnel, veterans, and their dependents. This coverage includes addiction treatment services, such as rehab.
State-Funded and Free Rehab in Anderson, IN
The state of Indiana allocates funds for treatment centers to provide low-cost or free treatment to Indiana residents in need. To qualify for these programs, you may need to provide proof of income and medical history, as well as demonstrate commitment to completing the program.
IHS-Funded Drug Rehabs
Indian Health Service (HIS) is a program that provides free addiction treatment to Indigenous people and Alaskan Natives. These Indiana residents can obtain free treatment even if other coverage is available.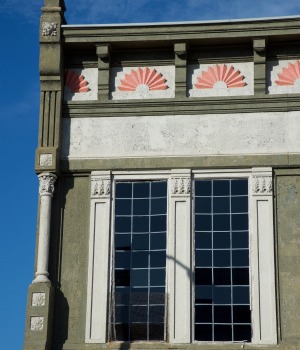 Traveling to and Within Anderson, IN
Whether you're traveling to Anderson for rehab or to visit a loved one in a local recovery program, here are some helpful trip-planning tips:
Indianapolis is roughly 39 miles southwest of Anderson and is reachable by car in about an hour in moderate traffic.
If you want to fly into the area, Indianapolis International Airport is about 60 miles southwest of Anderson. Fort Wayne International Airport is also about 90 minutes away by car.
Interstate 69 passes directly through the southern portion of Anderson. State Routes 9 and 32 also pass through the city.
Anderson is somewhat walkable, but if you need to run errands outside of the downtown area, you'll likely want to use some form of vehicle transportation for efficient travel.
If you need public transit, the City of Anderson Transit System (CATS) operates a fixed-route bus service that can take you throughout the city. Buses operate Monday through Saturday, but service is not available on major holidays.
Historic downtown Anderson is home to several theatres along with many locally owned shops and eateries as well as a few museums and performing arts centers.
Anderson has 10 public parks where you can spend time outdoors enjoying the city's beautiful natural scenery.
Local attractions worth checking out include the Anderson Museum of Art, Mounds State Park, the Museum of Madison County History, Gruenewald Historic House, Andersen Speedway, and Rangeline Nature Preserve.
Indiana Alcohol and Drug Laws
Indiana lawmakers have enacted the following policies related to substance misuse and overdoses1,2,3,4
Indiana Lifeline Law: This policy provides immunity for the crimes of minor possession, minor consumption, minor transport, and public intoxication for Indiana residents who reveal themselves to law enforcement while seeking medical assistance for a person suffering from an alcohol-related health emergency.
Social Host Liability: Indiana residents can be held liable if they give alcohol to someone they knew was already intoxicated and that person's intoxication leads to injuries, damage, or death. It is also illegal to knowingly provide a place for minors to drink alcohol in Indiana.
Drinking in Public: In Indiana, it is illegal to be drunk in a public place if your behavior is dangerous, alarming, disruptive, or annoying. It is also illegal to be drunk or high on public transportation or at bus stations and airports.
Involuntary Commitment: Indiana Code 12-23-11.1-1 states that an Indiana resident who is a drug abuser, alcoholic, or incapacitated by alcohol may be involuntarily committed, except for those who are charged with or convicted of an offense that makes them ineligible for treatment.
Good Samaritan and Naloxone Access Law: his combined law is designed to prevent overdose deaths. The Good Samaritan protections provide limited criminal immunity for controlled substance and drug paraphernalia possession for Indiana residents who seek help in the event of an overdose.

This immunity is limited to those who call for help and not the person experiencing the overdose. Immunity is also limited to those who have obtained naloxone through the channels outlined in this law, which allows pharmacies and health professionals to provide naloxone directly or by standing order to those at risk of opioid-related overdose and those who are in a position to assist individuals at risk of overdose.
Resources
Other Rehab Centers in Indiana
| Thumbnail | Name | Address | Phone | Treatment | Insurance |
| --- | --- | --- | --- | --- | --- |