Alcohol and Drug Use Statistics in Coral Springs, FL
According to data collected by the Florida Department of Health in Broward County:3,4,5,6
Paying for Alcohol and Drug Rehab in Coral Springs, FL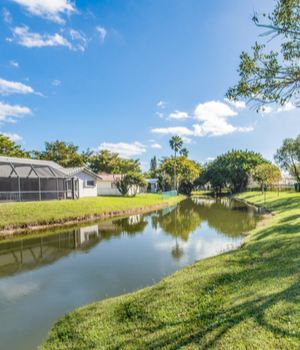 According to the Substance Abuse and Mental Health Services Administration, you'll find 20 addiction treatment facilities within 10 miles of Coral Springs. Most, if not all, of these facilities, accept multiple forms of payment, including health insurance. Some also offer payment assistance and reduced-cost services to financially eligible individuals.7
Low-Cost and Free Addiction Treatment in Coral Springs
If you're seeking low-cost or free alcohol or drug rehab in Coral Springs, facilities that may be able to help you include:
State-funded treatment centers: These facilities get funding from federal, state, and county governments to provide care at little to no cost for uninsured local residents who can't pay for rehab.
Methadone clinics: These facilities provide medication-assisted treatment (MAT) for opioid-use disorders. Depending on the facility, services may be provided regardless of a person's ability to pay.
Sliding scale facilities: These facilities use a variable fee scale that discounts patients' treatment costs based on their income. Some facilities have a minimum fee, while others provide free care for people with very low or no income.
Non-profit treatment centers: Many non-profit facilities offer various forms of payment assistance to qualifying individuals and do not turn away patients who lack the means to pay.
A few of your options for low-cost or free drug or alcohol rehab in Coral Springs and the surrounding areas include:7
Broward Addiction Recovery Center
Evolutions Treatment Center
Indi Heart and Mind Inc.
To find other Coral Springs alcohol rehabs that offer discounted or free treatment, you can contact each facility you're interested in to ask if they offer any type of financial aid you can qualify for.
Paying for Rehab With Private Insurance
If you carry private health insurance, whether it's a Marketplace or employer-sponsored plan, it should partially or fully cover addiction treatment. But if you want to use insurance, you must select a drug or alcohol rehab in Coral Springs that accepts your plan.
At least 15 treatment centers in the Coral Springs area take private insurance from various major providers, including Aetna, Cigna, Florida Blue, and others.7 If you don't already know what your plan will cover, call your provider to find out, so you can plan for any out-of-pocket expenses.
Paying for Rehab With Medicare or Medicaid
If you're already a Medicare or Florida Medicaid beneficiary, your insurance should pay for various medically necessary inpatient and outpatient addiction treatment services. However, you must enroll in a facility that accepts your plan to use your coverage.
If you don't have health insurance because of your financial situation, you may be eligible for one of these government-sponsored plans that can help you pay for rehab. If you have a low income (138% of the federal poverty level for your household size) you'll likely qualify for Medicaid.8 If you're 65 years of age or older, you can sign up for Medicare. You may also be Medicare-eligible if you're younger than 65 and have a qualifying disability.9
Levels of Substance Abuse Care
Different levels of addiction care are available for different needs. Some Florida residents start at detox and work through the entire continuum of care, while others need only the least intensive options.
Detox
Performed under medical supervision, detoxification is the process of comfortably and safely removing substances from your body. Once this process is finished, you can transition to formal addiction treatment services.
Inpatient
Inpatient care, also known as residential, provides 24/7 care while you live at the treatment center. Typical services in one of these programs include individual and group therapy, medication, and nutritional counseling.
Partial Hospitalization Programs (PHPs)
PHPs offer many of the same treatment services as inpatient care, but you return home during non-treatment times instead of staying overnight at the facility. This type of program usually serves as a bridge between inpatient and outpatient care.
Intensive Outpatient Programs (IOPs)
IOPs are a step down from PHPs. In this type of program, you'll attend counseling several days each week while spending the rest of your time at home, at work, or fulfilling other obligations.
Standard Outpatient
Standard outpatient care is the least intensive option. It involves a couple of hours of treatment each week. It is appropriate for Florida residents who are highly motivated and have a strong support system.
Aftercare
Aftercare, or relapse prevention, starts after you finish your program. It provides continuing support, such as sober living homes and 12-step support groups.
Traveling for Drug and Alcohol Rehab in Coral Springs
If you're considering Coral Springs drug rehabs and currently live elsewhere, getting to and around the city is exceedingly easy. You'll also have access to plenty of attractions both within the city and in the surrounding areas.
Attractions: Coral Springs' outdoor attractions include its International Peace Garden, Tall Cyprus Natural Area, Orchid Park, Helena Ramsey Memorial Garden, and Sawgrass Nature Center. The city also borders Everglades National Park. Other area attractions include the Coral Springs Museum of Art, Butterfly World, Parkland Farmers Market, and several highly rated golf courses.
Accommodations: Whether you're looking for budget lodging or a luxury suite, you'll find dozens of hotel options both in and near the city.
Getting There: Fort Lauderdale-Hollywood International Airport is roughly 25 miles from Coral Springs. Other major airports within an hour's drive of the city include West Palm Beach International and Miami International.
Getting Around: Coral Springs' city center is highly walkable and bikeable, but you can also use the city's community bus service on weekdays, which has two routes that'll get you elsewhere around town.
Florida Alcohol and Drug Laws
Florida policymakers have enacted the following laws related to substance misuse and overdoses:1,2,3,4
Florida's Marchman Act: In 1993, the Marchman Act (Florida's Substance Abuse Impairment Act) combined legislation, service provider licensure, and client rights regarding substance use disorders and alcohol use disorders into a single piece of legislation. The act:
Ensures persons with SUD or AUD maintain their dignity and confidentiality when seeking treatment.
Establishes protocols for inpatient and outpatient therapies, including detox.
Details methods for Florida residents to be admitted involuntarily to rehab, including through drug courts
Clarifies parental rights for admitting youth into Florida rehabs.
Juvenile Possession Laws: Florida laws distinguish types and amounts of drugs to deem possession of each substance as a simple misdemeanor or felony/intent to sell.
Cocaine: Possession of any amount is a third-degree felony. Possession of 28 grams or more is a first-degree felony.
Prescription drugs: Possession without a valid prescription is a third-degree felony, punishable by up to 5 years in prison and a fine of up to $5,000.
Heroin: Possession of less than 10 grams is a third-degree felony, punishable by up to 5 years in prison, a $5,000 fine, driver's license suspension, and a permanent criminal record. Possession of more than 10 grams can result in up to 30 years in prison, a $10,000 fine, and revocation of driver's license for 2 years.
MDMA/Ecstasy: Possession of less than 10 grams is a third-degree felony, punishable by up to 5 years in prison and a $5,000 fine. Possession of 10 grams or more is considered trafficking, which carries a mandatory minimum prison term of 3 years, and a max of 30.
Meth: Possession of less than 14 grams is a third-degree felony. Possession of more than 14 grams is considered trafficking and has a minimum mandatory prison sentence.
Florida Good Samaritan Law: This law protects Florida residents who seek or receive emergency medical assistance during a suspected overdose. It is meant to save lives by removing fear of arrest or prosecution for:
Possession or use of a controlled substance
Possession or use of drug paraphernalia
Providing alcohol to minors
DUI Law: Florida law prohibits driving under the influence of alcoholic beverages, controlled substances, or chemical substances, which is indicated by a BAC of .08 or above. Penalties for a first DUI offense include a fine of between $500 and $1,000 and, if BAC is .15 or higher or there was a minor in the vehicle, a fine of between $1,000 and $2,000.
If you need assistance narrowing down your options for accredited alcohol and drug rehab centers in Coral Springs, we're available 24/7 to help. Call us at 800-926-9037 (
Who Answers?) to connect with a treatment support specialist who can help you explore rehab programs that may be a good fit for your needs.
Resources