Alcohol and Drug Use Statistics in Coral Springs, FL
According to data collected by the Florida Department of Health in Broward County:3,4,5,6
Expert Insights

I recently learned that a woman in Coral Springs is sending care packages, called LIFE BOX, to people struggling with addiction and mental health. The boxes contain items like journals, notes, and other supportive items to help those in crisis to feel supported. I believe that if we spent more time providing these kinds of services instead of stigmatizing people struggling with substance use disorder, then we might be able to show these individuals that they matter. People who struggle with addiction feel so low and worthless — which is often reinforced by society and even doctors without addiction training — that they don't think they have anything to live for. I've seen the opposite to be true. I've personally witnessed individuals transform their lives and go on to be successful and happy and support others. It does make you wonder how things in Coral Springs might be different if we showed a little more compassion.

~ Olivia Pennelle
Most Popular Rehabs in Coral Springs, Florida
Agape Treatment Center
Located in Fort Lauderdale, Florida, Agape Treatment Center provides a full spectrum of addiction treatment services that blends evidence-based treatments with a faith-based approach to care. Programs begin with a full clinical assessment, which ultimately determines level of care and placement. Amenities include meditation room, art activities, yoga studio, and a massage room.

Treatment programs include:

Partial Hospitalization Program (PHP)
Outpatient Rehab
Dual Diagnosis

Treatment programs are supported by:

National Association of Addiction Treatment Providers (NAATP)
Accredited by The Joint Commission
Accredited by LegitScript

Location and contact information:
4837 North Dixie Highway
Fort Lauderdale, FL 33334
888-614-0077
The Source Treatment Center
Located in Fort Lauderdale, Florida, The Source Treatment Center provides a full continuum of drug and alcohol addiction treatment services. Programs are offered in a private residential setting with just six patients per home. Treatment begins with an in-person clinical evaluation to determine the most appropriate program and individualized care plan.

Treatment programs include:

Medical detox
Inpatient residential treatment
Outpatient programs
Women's treatment
Men's treatment
Partial-hospitalization programs
Family programs and counseling

Treatment programs are supported by:

Accredited by the Better Business Bureau
Verified by Psychology Today
5 Star Google Rating
Accredited by The Joint Commission

Location and contact information:
1730 E Commercial Blvd
Fort Lauderdale, FL 33334
800-204-0418
Mastermind Care
Located in Margate, Florida, Mastermind Care offers individualized drug and alcohol addiction treatment services. Blending the state-of-the-art treatment with evidence-based interventions, Mastermind care provides a holistic approach to addiction treatment. Programs begin with a full mental health assessment to determine the most suitable treatment placement.

Treatment programs include:

Medical detox
Residential treatment
Outpatient addiction treatment
Family support services
Trauma-informed programs
Dual-diagnosis treatment

Treatment programs are supported by:

Accredited by the Joint Commission
Certified by the Florida Department of Children and Families

Location and contact information:
441 S State Rd 7
Margate, FL 33068
877-357-3422
Evolutions Treatment Center
Located in Fort Lauderdale, Florida, Evolutions Treatment Center provides a full continuum of addiction treatment services for adults. Programs begin with a comprehensive assessment, which ultimately determines level of care and placement. Patients benefit from amenities including acupuncture, basketball court, art activities, luxury accommodations, private transportation, fitness center, swimming pool, and meditation room.

Treatment programs include:

Medical detox
Outpatient care
Intensive outpatient program (IOP)
Partial hospitalization
Medication-assisted treatment (MAT)
Family programs
Individual and group therapy
Sober living
Intervention services

Treatment programs are supported by:

Accredited by The Joint Commission
Certified by LegitScript
Accredited by the National Association of Addiction Treatment Providers (NAATP)

Location and contact information:
2901 West Cypress Creek Road
Fort Lauderdale, FL 33309
866-771-7091
Through The Archway
Located in Tamarac, Florida, Through The Archway is a drug and alcohol treatment center providing addiction treatment services for adults. Their treatment program begins with a full clinical assessment and individualized treatment plan. Amenities include a home-like environment, individual and group therapy, spiritual guidance, meditation, skill building workshops, and a beautiful setting.

Treatment programs include:

Detox treatment
Inpatient rehab
Dual-diagnosis treatment
Outpatient addiction treatment

Treatment programs are supported by:

Accredited by The Joint Commission
Licensed by the Florida Department of Children and Families and the Agency for Healthcare Administration

Location and contact information:
7710 NW 71st Ct
Tamarac, FL 33321
954-637-7656
Legacy Healing Center Margate
Located in Margate, Florida, Legacy Healing Center provides a full spectrum of addiction treatment services. Their licensed addiction professionals provide a combination of evidence-based treatments and holistic therapies, tailored to each person's individual needs. Amenities include art therapy, equine therapy, yoga, meditation, and stress reduction techniques.

Treatment programs include:

Detox Treatment
Inpatient Rehab
Partial Hospitalization Program (PHP)
Medication-assisted treatment
Outpatient Rehab
Aftercare services

Treatment programs are supported by:

Certified by Substance Abuse and Mental Health Services Administration (SAMHSA)
Accredited by The Joint Commission
Licensed by the Florida Department of Children and Families and the Agency for Healthcare Administration

Location and contact information:
2960 North State Road 7
Margate, FL 33063
774-929-6611
Rehab Nexus
Located in Coral Springs, Florida, Rehab Nexus provides a full spectrum of addiction treatment services. Programs begin with a full clinical assessment, which ultimately determines level of care and placement.

Treatment programs include:

Detox Treatment
Inpatient Rehab
Outpatient Rehab

Location and contact information:
7351 Wiles Rd Suite 103
Coral Springs, FL 33067
800-974-6940
Boca Recovery Center
Located in Boca Raton, Florida, Boca Recovery Center provides a full spectrum of addiction treatment services. Programs begin with a full clinical assessment, which ultimately determines level of care and placement. Amenities include apartment-style accommodations, private transportation, recreation rooms, ocean views, hiking, fitness center, music room, meditation area, and art activities.

Treatment programs include:

Detox Treatment
Inpatient Rehab
Partial Hospitalization Program (PHP)
Outpatient Rehab
Aftercare Support
Dual Diagnosis
Intervention Services
Sober Living

Treatment programs are supported by:

Licensed by the State of Florida to provide addiction treatment services
Accredited by The Joint Commission
Certified by LegitScript

Location and contact information:
21301 Powerline Road
Boca Raton, FL 33433
561-763-4773
The Luminous Care
Located in Pompano Beach, Florida, The Luminous Care is a luxury addiction treatment center providing a full continuum of care. Offering a customized approach to treatment, patients benefit from a full clinical assessment, which ultimately determines level of care and placement. Amenities include a home-like setting, private bedrooms, relaxation areas, 24-hour medical staffing, yoga, meditation, reiki, art therapy, and music therapy.

Treatment programs include:

Detox Treatment
Inpatient Rehab
Outpatient Rehab
Medication-assisted treatment
Counseling
Family program
Partial hospitalization program
Intensive outpatient programs

Treatment programs are supported by:

Licensed by the State of Florida to provide addiction treatment services
Accredited by The Joint Commission
Certified by LegitScript

Location and contact information:
2301 W Sample Rd Bldg. 4, Suite 2B
Pompano Beach, FL 33073
833-422-5585
Simple Path Recovery
Located in Pompano Beach, Florida, Simple Path Recovery provides a full spectrum of addiction treatment services. Programs begin with a full clinical assessment, which ultimately determines level of care and placement. Amenities include oceanfront views, hiking trails, meditation room, recreational areas, beach setting, and comfortable accommodations.

Treatment programs include:

Outpatient Rehab
Aftercare Support
Dual Diagnosis
Sober Living

Treatment programs are supported by:

Licensed by the State of Florida to provide addiction treatment services
Accredited by The Joint Commission
Certified by LegitScript

Location and contact information:
2450 North Powerline Road
Pompano Beach, FL 33069
855-467-3625
Paying for Alcohol and Drug Rehab in Coral Springs, FL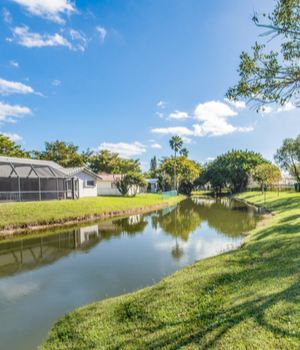 According to the Substance Abuse and Mental Health Services Administration, you'll find 20 addiction treatment facilities within 10 miles of Coral Springs. Most, if not all, of these facilities, accept multiple forms of payment, including health insurance. Some also offer payment assistance and reduced-cost services to financially eligible individuals.7
Low-Cost and Free Addiction Treatment in Coral Springs
If you're seeking low-cost or free alcohol or drug rehab in Coral Springs, facilities that may be able to help you include:
State-funded treatment centers: These facilities get funding from federal, state, and county governments to provide care at little to no cost for uninsured local residents who can't pay for rehab.
Methadone clinics: These facilities provide medication-assisted treatment (MAT) for opioid-use disorders. Depending on the facility, services may be provided regardless of a person's ability to pay.
Sliding scale facilities: These facilities use a variable fee scale that discounts patients' treatment costs based on their income. Some facilities have a minimum fee, while others provide free care for people with very low or no income.
Non-profit treatment centers: Many non-profit facilities offer various forms of payment assistance to qualifying individuals and do not turn away patients who lack the means to pay.
A few of your options for low-cost or free drug or alcohol rehab in Coral Springs and the surrounding areas include:7
Broward Addiction Recovery Center
Evolutions Treatment Center
Indi Heart and Mind Inc.
To find other Coral Springs alcohol rehabs that offer discounted or free treatment, you can contact each facility you're interested in to ask if they offer any type of financial aid you can qualify for.
Traveling for Drug and Alcohol Rehab in Coral Springs
If you're considering Coral Springs drug rehabs and currently live elsewhere, getting to and around the city is exceedingly easy. You'll also have access to plenty of attractions both within the city and in the surrounding areas.
Attractions: Coral Springs' outdoor attractions include its International Peace Garden, Tall Cyprus Natural Area, Orchid Park, Helena Ramsey Memorial Garden, and Sawgrass Nature Center. The city also borders Everglades National Park. Other area attractions include the Coral Springs Museum of Art, Butterfly World, Parkland Farmers Market, and several highly rated golf courses.
Accommodations: Whether you're looking for budget lodging or a luxury suite, you'll find dozens of hotel options both in and near the city.
Getting There: Fort Lauderdale-Hollywood International Airport is roughly 25 miles from Coral Springs. Other major airports within an hour's drive of the city include West Palm Beach International and Miami International.
Getting Around: Coral Springs' city center is highly walkable and bikeable, but you can also use the city's community bus service on weekdays, which has two routes that'll get you elsewhere around town.