Alcohol and Drug Use Statistics in Buckeye, AZ
Located near the Phoenix metro, Buckeye has a higher risk of being affected by substance abuse than other smaller cities. Here are some recent statistics about drug and alcohol-induced tragedies in the city:2,3,5,6

64%
Men make up 64% of drug overdoses in Maricopa County, at a rate of 160.9 per 100,000 residents
80%
Most overdoses, 80%, are the result of misusing multiple drugs at once
600%
Synthetic opiates such as fentanyl have caused overdoses to increase by 6,000% from 2012 to 2021
Paying for Alcohol and Drug Rehab in Buckeye, AZ
There aren't many rehabs in Buckeye, but it is near the Phoenix metro area and has 158 rehab centers within 50 miles of the city. In the city, you can reach out to Community Medical Services for help finding rehab programs. The center offers medication-assisted treatment (MAT) for opiate use disorder using three FDA-approved medications for addiction.
There are numerous agencies in Phoenix, north of Buckeye, that may be able to provide assistance finding a rehab program and helping pay for rehab:
The Salvation Army of Phoenix
The Elba House
The Maricopa County Department of Human Resources, which has offices in Phoenix and Tolleson and can be reached by phone
Private Health Insurance 
Most large companies offer healthcare insurance on a company plan, called private insurance. You can also procure private insurance from the healthcare insurance marketplace created by the Affordable Care Act. Private insurance covers many rehab services, such as detox, therapy, medication-assisted therapy, and group counseling sessions. If you have private health insurance, call the number on the back of your card to find out what in-network providers are in Buckeye, what services are covered, and how much you can expect to pay in copayments and deductibles.
Rehabs such as A Better Day Recovery Services in Phoenix accept most major insurance companies, such as Aetna, Cigna, Blue Cross Blue Shield, and others. Their rehab center in Phoenix offers inpatient treatment as well as outpatient care including counseling with certified rehab specialists.
Medicare and Medicaid
Medicare is a federally-subsidized health insurance program for adults age 65 and older and for those who are disabled. This program can fund rehab services received in a residential treatment center, as well as outpatient services. There are deductibles, co-pays, and daily fees for hospitalizations. To find out if you qualify for Medicare, contact your nearest health and human services office, or call 211 (the statewide public assistance directory hotline) to be directed to a Medicare advocate.
If you're in a low-income household, you likely qualify for Medicaid health insurance. This type of coverage comes with little or no associated fees, as it's meant for people with too low of an income to afford health care costs. Many rehab providers accept Medicaid, 105 of them within 50 miles of Buckeye, seven within 25 miles, and one in the city itself. To apply for Medicaid, reach out to the Arizona Health Care Cost Containment System (AHCCCS).
Buckeye Local Information: Transportation, Attractions, and More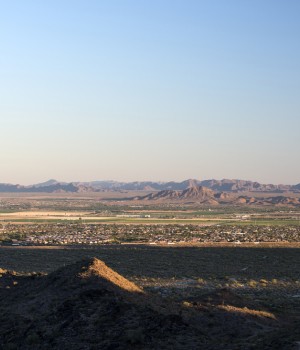 Quickly fly into Buckeye through the nearby PHX Phoenix Sky Harbor International, which is 33.5 miles away. You can get a ride from a friend or take a taxi, bus, shuttle, or town car into Buckeye from there. The local bus line, the Valley Metro, has multiple routes in town, and you can use it to get between Buckeye and nearby cities like Phoenix and Gila Bend.
The town has a wealth of amenities for families and single people, including 19 parks to spend time in the Arizona sun in, two libraries, 17 grocery stores including an Aldi's and a Fry's Marketplace, and a Cinema Clock movie theater. There are also a ton of fun activities to enjoy in and near the city. For example, Buckeye has a Wildlife World Zoo with an aquarium and safari park to ride through. If you have kids in school, there are seven primary schools in the Buckeye Elementary District, and there are four medical centers including the Banner Health Center and the Abrazo Buckeye Emergency Center.