Alcohol and Drug Use Statistics in Maricopa, AZ
Like the rest of the U.S., Maricopa, AZ is experiencing a drug and alcohol misuse crisis with many residents experiencing substance abuse. A national survey between 2016 and 2018 on drug use and health revealed the following statistics for residents 12 years and older in Pinal county and the corresponding substate region in Arizona:2

1%
About 1% reported methamphetamine use in the past year.
4%
About 4% reported pain reliever misuse in the past year.
48%
Nearly 48% reported alcohol use in the past month.
25%
About 25% reported binge alcohol use in the past year.
Traveling to and Within Maricopa, AZ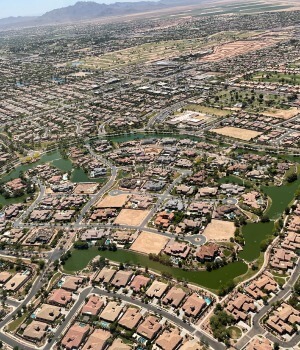 Travel, accommodation, and recreation information may be useful if you are considering drug or alcohol rehab in Maricopa, AZ, or planning to visit a loved one receiving treatment there. The following tips may guide you when planning your stay in Maricopa:
Maricopa is about 35 miles south of Phoenix and 40 minutes by car.
The Amtrak station on West Mercado Street serves Maricopa and the greater Phoenix metropolitan area
Nearby airports for flight options to and from Maricopa include Phoenix Airport, 26.4 miles away, Phoenix-Mesa Gateway, 28 miles away, and Tucson Airport, 92 miles away.
City of Maricopa Express Transit (MET) provides fixed route and on-demand bus service
Convenient travel choices within Maricopa include taxi and rideshare options like Lyft and Uber.
Maricopa is not a walkable city, and you need a car for almost all your errands.
Hotel options in Maricopa and the surrounding include pricey hotels like the Sheraton Grande at Wild Horse Pass, Francisco Grande Hotel and Gold Resort, and Marriott Phoenix Chandler, as well as affordable selections such as the Quality Inn Chandler, Super 8 by Wyndham, and Harrah's Ak-Chin Casino Resort.
Places to explore in Maricopa include the Copper Sky Recreation Complex, Wild horse Pass Casino, Ak-Chin-Him-Dak Eco-Museum, Dwarf Car Museum, Koli Equestrian Center, and Huhugam Heritage Center.
Resources
Arizona Department of Health. (n.d.). Opioid Overdoses Surveillance Report, Arizona, 2020-2021.
Substance Abuse and Mental Health Services Administration. (n.d.). 2016 -2018 NSDUH Substate Region Estimates – Tables.