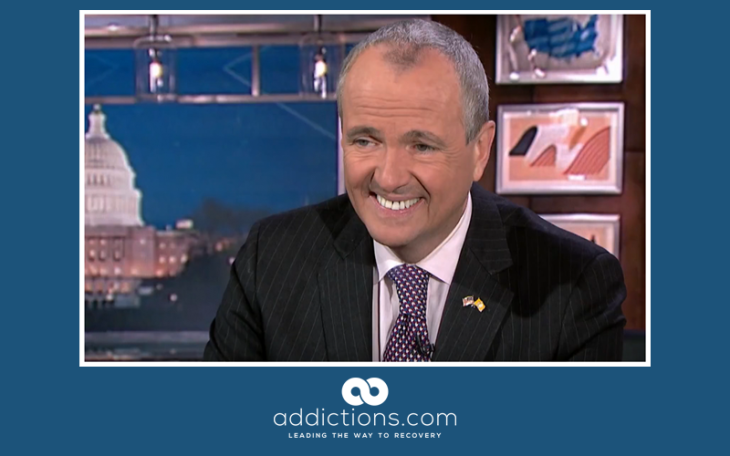 New Jersey Governor Phil Murphy has announced renewed efforts to legalize recreational marijuana in the Garden State, during his presentation to introduce his budget to the New Jersey Statehouse. The fiscal plan includes $80 million in tax revenues that he expects to collect from marijuana sales in 2019.
Murphy stated that New Jersey spends over $140 million on small-time marijuana offenses, resources that could be put to much better use. When asked about where these resources should be reallocated, the Governor pointed to stopping illegal gun trafficking, and cracking back on the opioid epidemic in New Jersey.
Murphy has to convince legislators to turn this legalization into the law of the land. He also noted that marijuana arrest rates are particularly detrimental to African-Americans, who are arrested three-to-one against other demographics.
There is opposition, however, from both sides of the aisle to the legalization of marijuana in the state. Members of Murphy's team have noted that he has an option to make the legalization law using a constitutional amendment, essentially asking the New Jersey voters to cast a ballot on the issue. This process is not new, as it has been done in California and Colorado, along with other states that have repealed the prohibition against marijuana.
It creates reform without the approval of the legislature, but it has risks. Polls have indicated that less than half of New Jersey residents support legalization. Without a change of heart, either by the voters or the legislators, that additional tax revenue could end up being a pipe dream.
New Jersey allows for medical marijuana to be prescribed, alongside twenty-nine other states. Members of the Democratic-controlled state legislature have proposed decriminalizing possession of marijuana in small amounts versus pursuing outright legalization and the creation of adult or recreational use of marijuana.
Recreational and medical marijuana sales could net New Jersey upwards of $60 million in annual tax revenue, assuming that the state legalizes commercial cannabis, and imposes a 25 percent excise tax and sales tax before January 1, 2019.
State Senate President Stephen Sweeney favors the governor's proposal, but the State Assembly Speaker Craig Coughlin remains undecided. Marijuana remains illegal under federal law. Only Vermont has legalized recreational use of marijuana through its legislative body instead of using a ballot referendum.