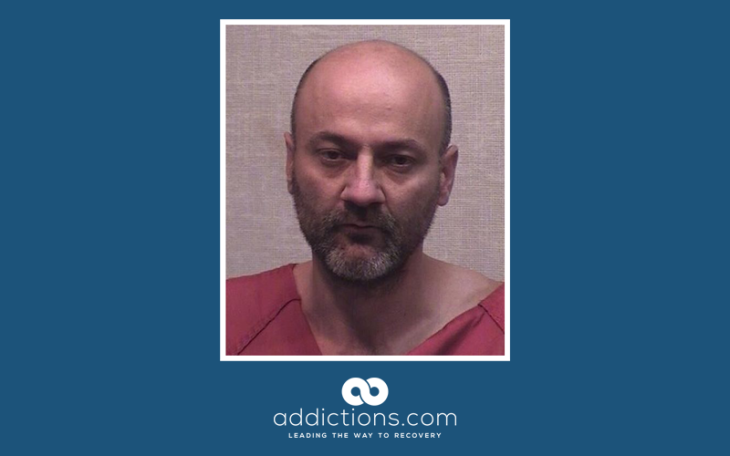 An eight-year-old boy in Indiana got into his father's stash of methamphetamine this summer, ate some, and died while his dad, fearing arrest and punishment, refused to call for help, police say.
Police said witnesses told them the boy, Curtis Collman III, lay on the ground yelling, hallucinating and talking to invisible people.
The father, Curtis Collman II, didn't call authorities for help, and, according to reports, he prevented other people from dialing 911 for assistance. Documents from Collman's case say the father even threatened to kill someone else who offered to phone for help. He eventually took the boy to his own mother's home.
When someone at the boy's grandmother's Seymour, Ind., home finally phoned 911, it was too late. The boy no longer responded or breathed and when he was transported to the hospital, he was dead.
The boy's dad, 41 years old, could face 20 to 40 years in prison if convicted at his trial, which is scheduled for December. Charges against him include neglect of a dependent causing death, pointing a gun at someone, drug possession, and intimidation.
Police think the June 21 tragedy may have started because the boy was hungry and interrupted his father's sleep to ask for some food. When his dad said there wasn't anything to eat in the house and went back to bed, the boy found the methamphetamine and ate it, perhaps thinking it was food.
An affidavit in the case says the father left the methamphetamine in the kitchen on a glass plate, and the boy may have mistaken the reddish-brown powder for breadcrumbs or something similarly palatable. It was dark in Collman's house, which had no electricity.
When the boy's temperature spiked to a high fever after eating the drugs, his father poured cold water over him and called someone he knew to ask for advice. When that friend rushed over, attempting to dial 911, Collman stopped her and threatened her with a handgun. Collman was allegedly afraid of being sent back to prison and threatened to shoot her, the boy and himself. He eventually took the boy to his grandmother's home nearby.
Although the grandmother told her son to call 911 to get help for the boy, he refused, authorities said, although someone else at the house eventually phoned for an ambulance after the boy stopped breathing and Collman fled the residence. He was later found and arrested.
Local news reports in Seymour said the boy had 180 times the fatal amount of meth in his system when he died.
Collman is in jail on $50,000 cash bail and his court case is set to begin Dec. 4.