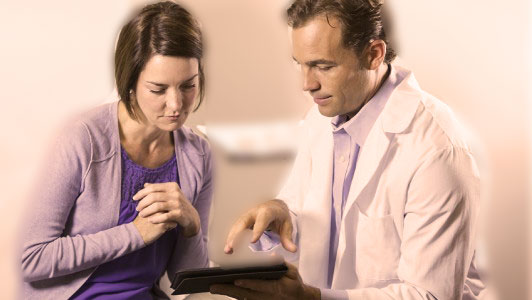 Don't fight addiction alone. If you or a loved one needs help, our free support is available 24/7 at
800-926-9037
Who Answers?
People who seek addiction treatment services do so for many different reasons and while some enter voluntarily and others are coerced, a large majority will be involved with different types of drugs to various degrees of involvement and most will be at risk of a devastating social or health disorder as result of continued abuse.
The most positive and basic goals for addiction treatment is to achieve and be able to sustain abstinence, reduce the risks of harms to self and others, and to improve overall health and social functioning.   It's a lot to take on when the mires of addiction can leave the individual seemingly paralyzed in their current state, but, the SAMHSA elicits a clear message; "Today, when individuals with mental and/or substance use disorders seek help, they are met with the knowledge and belief that anyone can recover and/or manage their conditions successfully."
Treatment Services
The first step is detox which can play a key role in everything afterwards where the basic elements of treatment services involve several steps including:
behavioral counseling
medication assistance for detox and stabilization periods
addressing co-existing mental health issues and supportive services for medical, educational,  occupational, family, housing, legal, and other social needs
relapse prevention and aftercare
Since detox is insufficient in helping the person sustain long-term abstinence, integrating addiction treatment into the healthcare system boosts the optimal health and wellness of individual.   Typically included in the circle of components for addiction treatment are; assessments, education, treatment, and referrals for health issues such as HIV, AIDs, Hepatitis, infections, pregnancy and prenatal support services, substance use monitoring, and recovery support groups.
Treatment Retention
According to the NIDA, "Staying in treatment long enough is critical."  Addiction treatment is often associated with stigma that the drug abuser must be ready and willing to change and their recovery motivations are the primary guide to treatment effectiveness.   In fact, recovery motivations will waver regardless of how poorly or well motivated the individual appears at treatment entry and the best treatment providers will encourage motivations that help to retain the patient in treatment for the duration of their treatment needs.
Often, it's the intermediate goals that allow for immediate successes that benefit the addict in treatment the most keeping them engaged in treatment and recovery motivations.  In addiction treatment, intermediate goals might include: successful completion of detox or simply a decrease in the frequency of use or quitting the abuse of one substance, adhering to medications and counselor's advice, completing the next recovery task that is assigned, or improvements in physical, psychological, and emotional health through abstinence, nutrition, rest, and exercise.
Rehabilitation Goals
Harm reduction is a primary focus where abstinence plays a key role in the rehabilitation process.  The goals of all forms of rehabilitation, according to the Institute of Medicine (US), are to:
maintain the physiological and emotional improvements that were to be initiated during detoxification, preventing relapse to redetoxification,
enhance and sustain reductions in or elimination of alcohol and drug use (most rehabilitation programs suggest a goal of complete abstinence), and
provide services and encourage behaviors that lead to improved personal health, improved social function, and reduced threats to public health and public safety.
Expanding on this, rehabilitation goals are extremely diverse and while clinicians and counselors are available to provide counseling, guidance, and supportive interventions, the individual's perceptions, values, beliefs, and personal experiences are also an important part of any treatment plan.  Some of the most common rehabilitation goals may be:
To satisfy a requirement with the court or other agency to avoid a felony conviction, imprisonment, or loss of children
To mend or protect relationships at home, work, and in the community
To overcome symptoms of depression, anxiety, confusion, or aggression
To learn coping skills for cravings, stress, and to make necessary changes for living a healthy, happier, and drug-free lifestyle
To avoid engaging in dangerous, criminal, or immoral behaviors
Sustaining Recovery
Since relapse is a likely event, relapse prevention groups and aftercare treatment can be helpful for those who in some way, may remain susceptible to a return to substance abuse.  The purpose of relapse prevention groups, according to the Center for Substance Abuse Treatment, is to " help clients maintain their sobriety by providing them with the skills and knowledge to "anticipate, identify, and manage high‐risk situations" that lead to relapse into substance use "while also making security preparations for their future by striving for broader life balance."
The addict who receives adequate and timely supportive care services for the most complex issues that are uniquely concerning and frequently changing will be more likely to stay with their recovery strategies simply from getting sufficient help to overcome relevant and non-relevant adversities.  For some, professional psychiatric interventions or medication assistance may be necessary to maintain stability and encourage the hopes in the long term.  According to the Institute of Medicine (US), "Response to treatment is not a matter of all or nothing, complete success versus total failure, but of degrees of improvement."