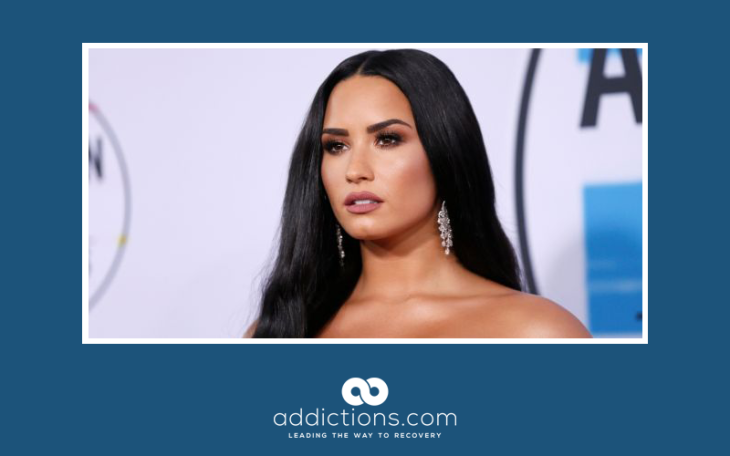 American singer and songwriter Demi Lovato was taken to the hospital Tuesday in Los Angeles after what is believed to be a drug overdose.
The performer, age 25, known for the song "Sorry Not Sorry," was reported to be awake in the hospital on Wednesday. Her publicity representative told the industry magazine Variety that Lovato was conscious and that members of her family were at her bedside.
Police and paramedics in Los Angeles went to Lovato's home along the 8000 block of Laurel View Drive and found the singer unconscious. They gave her a dose of naloxone, a drug that reverses the effects of an opioid overdose and then had her taken to a medical facility.
First responders all around the United States now routinely carry naloxone and are trained in how to use it, as it can save lives if administered quickly following a potentially fatal overdose. In many U.S. cities, authorities have even encouraged the public to carry the drug, making it easily available for a low price at pharmacies.
Lovato has been troubled by substance abuse problems for many years and has publicly described a relapse this summer after being clean and sober for six years. In the past, she has also revealed that she used cocaine and other drugs.
She even sings about sobriety in a song, titled "Sober," on "Tell Me You Love Me," her sixth album.
The singer has in the past been treated for some problems, including bulimia and bipolar disorder, besides her substance abuse.
Lovato started her celebrity career at a young age, when she worked as an actress on the widely watched children's television program "Barney & Friends," and appeared in numerous shows on the Disney Channel. Ten years ago she acted in a Disney Channel movie called "Camp Rock" along with the Jonas Brothers.
This overdose occurred while Lovato, who lives in Los Angeles, was on a public performance tour – she'd played a concert in Paso Robles two days earlier. A show planned for later this week in Atlantic City, N.J., was canceled after the incident. She was also slated to appear on a game show on Fox, but that episode – taped in the past – was postponed by the network out of respect for the singer and her situation.
The news network Entertainment Tonight reported that, according to people close to the singer, Lovato had been under stress and feeling depressed recently.