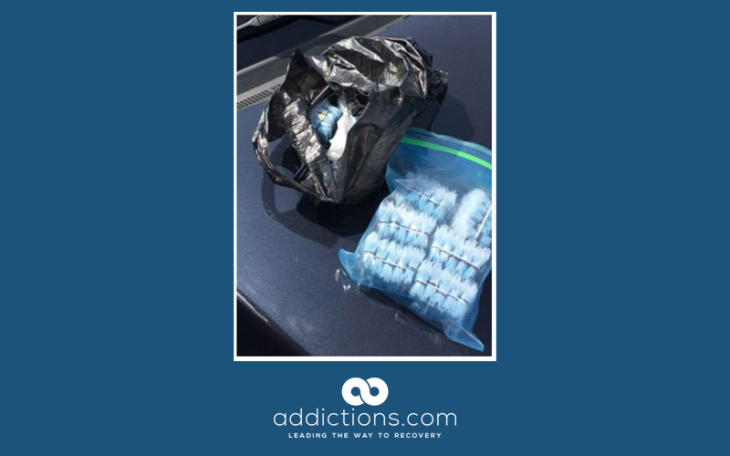 A warning was issued by the Delaware Department of Health and Social Services (DHSS) after two people died from suspected heroin overdoses in a 24-hour period. Heroin bags with the same stamp were found at both overdoses. While the DHSS is issuing a warning, they are not revealing the stamp itself, so that users do not actively seek out drugs with that stamp.
As part of the warning, DHSS Secretary Dr. Kara Odom Walker also urged users to seek treatment if they are in active use. Those who continue to use were encouraged to have naloxone with them to reverse an overdose.
According to the statement from the DHSS, in 2018 106 deaths have been attributed to overdoses through May 27. In 2017, there were 345 deaths due to overdose, which was up 12% from 2016. Delaware paramedics and police report administering naloxone 2,714 times for a total of 1,906 patients that were suspected of overdosing.
Heroin found on the streets is often laced with fentanyl, making it a powerful opioid that can affect the brain, as well as the central nervous system, in a short period of time. One of the key indicators that a user is in trouble often can be seen if they have trouble breathing or even stop breathing. Naloxone is most effective within minutes of the overdose, so it is important to call 911 right away.
For many heroin users, the addictive quality of this opioid can make it difficult to stop using, despite the negative physical effects, as well as the financial and social problems that result. Some users become addicted to the fasting acting drug after their first use. Long-term effects of heroin include increased risk of contracting blood-borne diseases due to injecting heroin, severe infections resulting in the loss of limbs, and infections that impact blood vessels and heart valves.
Delaware also has a 24/7 Crisis Services Hotline, which offers individuals who are users or their loved ones a connection with crisis professionals with knowledge about available treatment options.