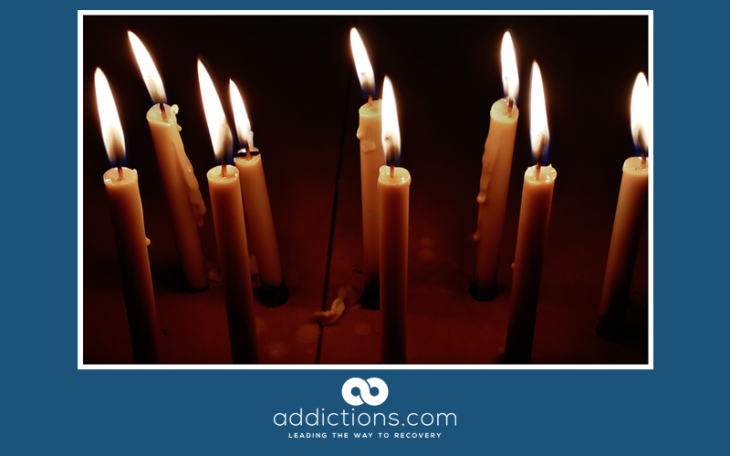 Despite many Government initiatives across the country, deaths from drug overdose continue to rise among Americans.
A new report by the Centre for Disease Control (CDC) has revealed that fatalities from the use of opioids have increased by 21.5 percent since 2015 – and are set to continue to rise.  Although some sources say that these increases are concentrated in black, Hispanic and Asian areas, the CDC insists that their figures show that the rise is impervious to age, color or ethnic background.
The CDCs data was drawn from 31 States, 21 of which saw significant increases in deaths caused by synthetic opioids and, results from 10 of those States showed an increase of 100 percent.
In 2016, there were almost 64,000 reported deaths by drug overdose in the United States which many have attributed to the synthetic opioid, fentanyl.  New and worrying reports show that there appears to be a new trend for combining fentanyl with cocaine to create what is known as a 'speedball.'
From figures produced by the CDC, we see that the majority of deaths during the 2015-2016 period were caused by cocaine, psychostimulants, heroin and prescription opioids.  However, experts say that we must take into account the fact that these drugs are often laced with fentanyl as well which is a huge factor in the skyrocketing casualty rates.
Fentanyl is a hugely potent painkiller and is approximately 50 times more powerful than heroin.  Highly addictive and extremely deadly, the drug is even more dangerous when mixed with cocaine – particularly as reports show that many people taking the 'speedballs' believe that they are taking straight cocaine.
These new figures come in a year when President Donald Trump has been very public and very vocal about his intention to stamp out the opioid epidemic in the United States.  President Trump, along with his wife, First Lady, Melania Trump, recently outline new initiatives including increased education, more widely available treatment and, tougher penalties for persistent traffickers, including, in some cases, the introduction of the death penalty.
Despite the President's vow to fight to defeat the opioid crisis, the new figures are not encouraging.  Put simply; these numbers translate to the fact that, in 2016, 13.3 people out of every 100,000 died from opioid-related causes.