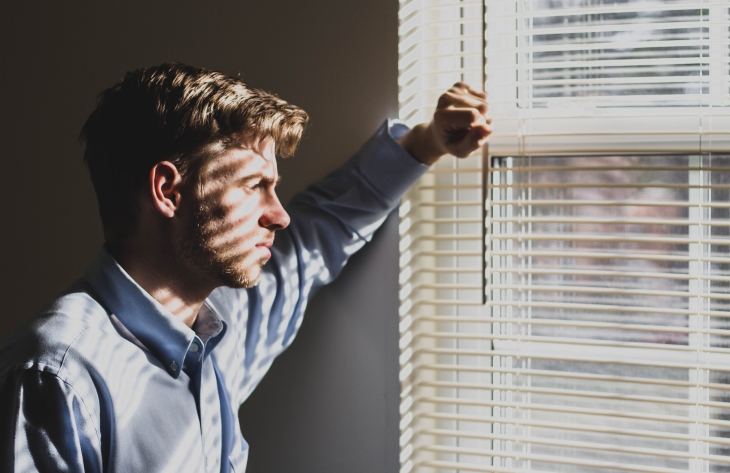 Heroin use in the U.S. is on the rise, and caused 15,446 overdose deaths in 2016. As the U.S. opioid epidemic rages on, communities, doctors, and lawmakers are continuing to work together on finding ways to minimize this deadly crisis. But while the country stays focused on battling its opioid crisis, a heroin epidemic could soon be taking its place unless solutions are rolled out to reduce addiction rates nationwide.
Heroin is an illicit opioid that is often significantly stronger and more potent than most prescription painkillers. Heroin produces the same euphoric and pain-relieving effects as opioids, but on a much more powerful scale. Minimizing the opioid epidemic without careful consideration as to how this could impact heroin use may lead to a much more deadly heroin epidemic in the near future.
Here's what you need to know about the link between heroin and the opioid epidemic, as well as an explanation of how minimizing the opioid epidemic could lead to potential problems with a much scarier heroin epidemic.
The Link Between Heroin and the U.S. Opioid Epidemic
Heroin and painkillers are both opioids — drugs that bind to opioid receptors in the brain to provide feelings of pain relief, drowsiness, and euphoria. Since opioids tend to have a highly addictive nature, a person who uses painkillers, even for a short time, can unintentionally become dependent on and addicted to these pills. People who develop a tolerance to painkillers often move on to harder opioids, such as heroin, which is up to several times more potent than many other opioids and produces more heightened effects.
Many painkillers including oxycodone, fentanyl, and methadone are Schedule II drugs — meaning these substances are defined as carrying a high potential for abuse, physical dependence, and addiction. Heroin is defined as a Schedule I drug with a high potential for abuse alongside other dangerous drugs like LSD, Ecstasy, and peyote. Since heroin is illicit and unregulated, those who use this drug face the risk of overdosing after just one use, especially when the drug is mixed with other deadly substances like synthetic fentanyl.
The U.S. is the leading consumer of prescription and illicit opioids, which killed just over 33,000 Americans in 2015 — more than any other year on record. Heroin alone killed 12,989 people in 2015. As more and more people become addicted to painkillers, heroin use rates are also increasing on behalf of factors including lower price, increased availability, and increased purity.
Heroin Use is Rising in the U.S.
Heroin use in the U.S. is increasing across all demographics including among those with historically low rates of heroin use such as women and people with high-income levels. Heroin-related deaths have more than tripled between 2010 and 2015 in tandem with the number of opioid-related deaths. Synthetic opioids like fentanyl and carfentanil were responsible for the largest increase in overdose deaths from 2014 to 2015, and are commonly mixed into heroin without users knowing.
A recent study conducted on hospital discharge rates for overdoses found that discharge rates for prescription opioids are down, while discharge rates for heroin are surging. The number of admissions for heroin overdoses increased by 31 percent every year between 2008 and 2014, while the number of admissions for painkiller overdoses decreased by five percent every year between 2010 and 2014.
Heroin has become easily accessible across the U.S. in recent years, and is often far lower in cost than painkillers. A recent study shows that people who decide to experiment with opioids are more likely to choose heroin over painkillers on behalf of the drug's widespread availability. Heroin use is also rising on behalf of tightened laws and restrictions surrounding the prescribing of painkillers, since people can easily buy heroin from the streets without having to worry about visiting doctors or obtaining prescriptions.
Could Minimizing Access to Opioids Cause a Heroin Epidemic?
The opioid epidemic requires long-term solutions that not only eliminate painkillers, but that can connect people with addiction treatment as needed. At present, there is much focus being placed on minimizing access to opioids. But minimizing access to opioids is just one solution that must be combined with numerous other efforts to eliminate the impending heroin epidemic.
Here are some reasons the opioid epidemic could lead to a heroin epidemic.
1. Heroin is Less Costly Than Opioids
Those without health insurance often pay around $1 for every milligram in a painkiller. For example, an 80 mg tablet for oxycodone can cost an average of $80. Heroin, on the other hand, usually runs for one-tenth the price of painkillers — meaning a person intent on buying an 80 mg tablet of oxycodone could purchase the same amount of heroin for between $5 and $10.
Heroin may also run lower or higher in cost based on its purity level. Generally, the higher the purity of heroin, the higher it'll be in cost. But many dealers make heroin more affordable by cutting or mixing the drug with cheaper, synthetic drugs that are also highly dangerous, such as fentanyl and carfentanil.
2. Heroin is Easier to Obtain Than Opioids
Opioids are generally available by prescription and would require users to visit their doctors to obtain prescriptions. Due to the widespread availability of painkillers, people can even buy these drugs illicitly from the streets or take them from friends and family who have valid prescriptions or leftover medications. But now that America is in the midst of an opioid epidemic, many doctors are changing their opioid prescribing methods to cut down on addiction and overdose rates, and to avoid lawsuits.
Many states are updating or improving their prescription monitoring databases so doctors can identify whether patients already have existing opioid prescriptions. Those who suffer from painkiller addiction often engage in doctor shopping, which involves visiting multiple doctors across several healthcare networks to obtain multiple opioid prescriptions without being tracked. But the implementation of prescription monitoring databases will make it more difficult for people to fuel their opioid addiction with multiple prescriptions.
With barriers such as these in place, those addicted to opioids will most likely start buying heroin from the streets to avoid difficulties with obtaining painkiller prescriptions through their doctors.
3. Cutting Off Prescription Opioids Doesn't Resolve Addiction
While minimizing access to opioids may help prevent highly addictive pills from falling into the hands of millions of Americans, this action does little to help those who are already struggling with opioid dependence. Without access to painkillers, those who struggle with addiction will likely turn to heroin to relieve opioid cravings and withdrawal symptoms. As America continues to curb its painkiller epidemic, it may not be aware that a heroin epidemic is looming to take its place unless these individuals receive treatment.
Americans need more access to opioid addiction treatments so they can avoid using heroin to relieve cravings and other symptoms when painkillers are no longer accessible. Cutting off prescription opioids could result in hundreds of thousands of Americans suffering without care in the form of addiction treatment, and lead to increased rates of relapse, heroin use, and overdose deaths.
How Can We Fight the Opioid Epidemic and Heroin Epidemic?
If minimizing access to painkillers could lead to a heroin epidemic, then how can the U.S. effectively fight both epidemics? Leaders from the National Institute of Drug Abuse and the CDC say that in order to address both epidemics, urgent action is needed to improve the way opioids are used and prescribed, and to reduce the availability of illicit opioids like heroin.
Here are some ways the U.S. can fight both the opioid epidemic and heroin epidemic.
1. Improve Prescription Drug Monitoring Programs Across the U.S.
Many states have faulty or outdated prescription drug monitoring programs that fail to provide doctors with information about their patients' existing prescriptions. Improving these programs across the U.S. can prevent Americans from being prescribed a high amount of drugs like opioids that carry the risk for dependency.
2. Work With Doctors to Improve Opioid Prescribing Methods
In 2016, the CDC released new guidelines for the prescribing of opioids for chronic pain. These guidelines offer recommendations doctors can use to help them avoid prescribing opioids when unnecessary. Doctors are also being urged to suggest patients use safer, alternative treatments for pain management such as acupuncture and massage.
3. Deliver Opioid Addiction Education to Schools and Communities
Data reveals that over 20 percent of Americans aged 12 and older have used prescription drugs for nonmedical reasons at least once in their lifetime. A 2014 survey found that roughly 2.1 million Americans used prescription drugs for nonmedical reasons for the first time within the last year. Educating Americans about the dangers surrounding prescription drug misuse can help cut down on opioid addiction rates, especially since addiction can often be triggered by misusing prescription drugs.
4. Declare a State of Emergency
President Trump recently declared the opioid epidemic a public health emergency, which means extra federal funds will be released to help resolve the crisis. But declaring the epidemic a state of emergency would release even more funds that could be used to increase access to addiction treatment across the U.S. These funds would also be used to increase access to an opioid overdose antidote called naloxone so families and communities can stop losing loved ones to addiction.
5. Increase Access to Opioid Addiction Treatments
Addressing the root cause of opioid addiction can stop addiction in its tracks, and reduce the likelihood of a future heroin epidemic. Expanding access to opioid addiction treatments nationwide can provide all Americans with the opportunity to become healthier and addiction-free.
With the opioid epidemic recently being hailed a public health crisis, additional healthcare officials will be hired to aid in improving the epidemic, while some workers being affected by opioid addiction may receive grants to pay for treatment. The Trump Administration also plans to launch telemedicine in rural and isolated areas where residents do not have access to addiction treatment.
Heroin Addiction Treatment Options
Opioid addiction is commonly treated using a combination of detoxification, counseling, and continuing care. Detox is the first stage of opioid addiction treatment and helps individuals overcome heroin and painkiller dependency. Counseling and continuing care programs are effective at addressing root psychological causes of addiction such as mental health disorders, trauma, and poor stress management techniques.
Heroin addiction is best treated using a medical detox or medically supervised detox at an inpatient rehab center, where patients are monitored and cared for by professional medical staff 24/7. With a medical detox, patients are prescribed medications that treat specific withdrawal symptoms to ensure a safe, comfortable recovery and a lower risk for adverse side effects. A medically assisted detox is similar but allows patients to withdraw from heroin naturally while under constant medical supervision to minimize complications.
Medication-assisted treatment, or MAT, is another widely used detox method that combines medications like methadone, buprenorphine, and naltrexone with counseling. The medications used in MAT are effective at eliminating heroin cravings and withdrawal symptoms so patients can recover more safely and comfortably from heroin addiction. Patients can receive MAT for several weeks or months until they've fully overcome heroin dependency.
Following heroin detox, patients can receive a wide range of therapies that address the underlying reasons they started using heroin in the first place. Cognitive-behavioral therapy helps patients identify and change negative thoughts and behaviors driving addiction, while motivational enhancement therapy uses techniques that motivate and teach patients to make healthy lifestyle changes that leave no room for heroin use. Continuing care programs offer ongoing relapse prevention education, support groups and counseling so patients can continue to stay sober after conquering heroin addiction.