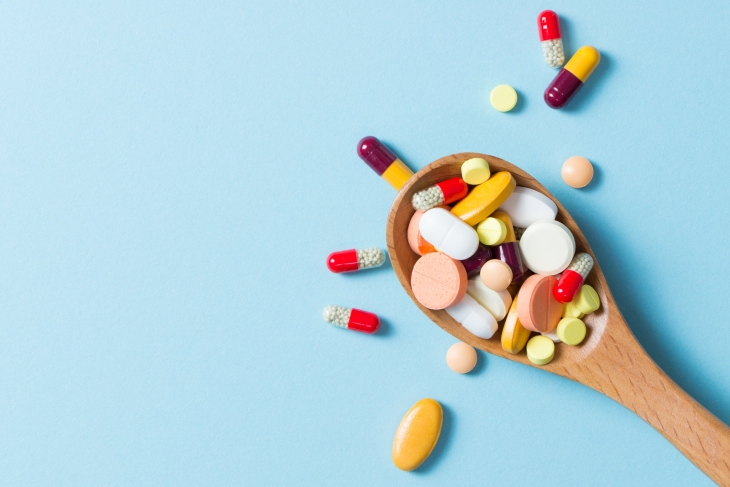 Opioids, which are commonly prescribed to treat moderate to severe pain, are highly addictive substances that cause hundreds of thousands of overdose deaths across the U.S. every year. The opioid crisis in America has become so severe that certain states including Florida, Arizona, and Maryland have declared opioid addiction a serious public health emergency. Opioid addiction can affect anyone regardless of age, gender, and socioeconomic status, and is having the largest impact on adults over the age of 50.
Opioid Addiction Begins at Home
Opioid addiction usually begins at home when people are prescribed painkillers for injury, illness, or surgery. Even when used short-term, opioids can trigger physical dependence and increase the risk for addiction. Understanding more about America's opioid crisis can help you lower your risk for addiction and also keep your friends and family safe from this terrifying, deadly epidemic.
The Overprescribing of Opioids in America
The overprescribing of painkillers is mainly driving the opioid crisis in America. Approximately 20 percent of patients who visit their doctors for pain receive an opioid prescription, according to the CDC. In an effort to control the opioid epidemic, the CDC and other organizations have been working together to improve prescribing methods and reduce doctor shopping, which is when patients visit multiple doctors to obtain multiple prescriptions for opioids.
A report recently released by the CDC shows that opioids are prescribed more frequently in U.S. counties that have:
High unemployment rates
High rates of diabetes, arthritis, and disability
High number of residents without health insurance
More dentists and doctors per capita
High number of Caucasian residents
Non-metropolitan small cities
Experts say these counties generally see a higher number of opioid prescriptions due to having little to no other options for pain treatment other than opioids. For instance, those who live in larger cities and certain regions of the U.S. often have more access to alternative pain treatments that don't involve painkiller use. The CDC also says doctors in these counties may not be aware of proper prescribing methods, which is why monitoring of opioid prescriptions has become highly critical nationwide.
Dangers of Opioids in the Home
The overprescribing of opioids in America has led to an excess supply of opioids that can be readily found in thousands of medicine cabinets across the country. Those who use only a portion of their opioid prescriptions often keep their leftover supplies on hand for future incidents that may require painkillers. Many times, these individuals give their opioids to friends and family members who need relief from back pain or injury, or leave them in places easily accessible by children, teens, and others susceptible to substance abuse and addiction.
Over 50 percent of those addicted to painkillers receive the drugs from friends and family members — many of whom had prescriptions — according to a 2015 SAMHSA study. Teens and young adults between the ages of 12 and 25 are nearly twice as likely to obtain painkillers from friends and family than from physicians. Additionally, most youth and young adults start using painkillers for recreation, and steal the drugs in secret while family and friends remain unaware.
Tips for safe opioid use at home:
Read the prescription label, and use only as directed.
Store opioids in a locked, secure location away from visitors, friends, and family.
Avoid leaving opioids in plain sight where they are easily accessible to others.
Take unused opioids to your local pharmacist or law enforcement agency for safe disposal.
Avoid flushing opioids down the toilet, since this can pollute water supply and put others at risk.
Visit your doctor regularly for pain assessments when using opioids to lower the risk for physical dependence and addiction.
Protecting Your Family from Opioid Addiction
Raising awareness about the dangers surrounding opioid use is one of the best ways to protect your family from opioid addiction. Discuss how opioids affect the brain and body, and how an overdose can occur after just one use, or from misusing a prescription. Many times, opioid addiction is unintentional and can be prevented with education.
If you or a loved one is suffering moderate to severe pain that can be treated using opioids, talk to your physician about safer alternatives that carry little to no risk for addiction. Ask about using acetaminophen or ibuprofen for pain management, or look into effective natural treatments such as exercise, massage, and acupuncture. If opioid use is unavoidable, ask your doctor to prescribe low doses of a mild opioid such as codeine to lower your risk for physical dependence as much as possible.
Also, sit down with your family to discuss the names of opioids, along with the dangers of using heroin and other illicit opioids purchased from the streets. Many times, dealers cut or mix heroin with highly potent synthetic opioids like fentanyl and carfentanil that can instantly trigger an overdose. Fentanyl is up to 100 times stronger than morphine, while carfentanil is up to 10,000 times stronger than morphine, and is commonly used to tranquilize elephants and other large animals.
Commonly used opioids:
Fentanyl
Morphine
Buprenorphine
Meperidine
Hydromorphone
Oxycodone
Methadone
Hydrocodone
Heroin
Opium
Carfentanil
U-47700
Understanding the Dangers: Three Common Misconceptions About Opioids
Since addiction and drug overdoses tend to have a negative stigma, many opioid users fail to apply the risks and dangers associated with opioid use to themselves and their loved ones. Roughly 60 percent of all drug overdoses occur in people who use drugs that have been prescribed to them by their doctors. Of those victims, about one-third were using a low dose, or the correct dose as directed by their physicians at the time of overdose.
Here are three common misconceptions about opioid use:
Misconception #1: Opioids are the best treatment for chronic, long term pain
The Truth: Long term opioid use increases the chance of physical dependence, or addiction.
Since opioids are highly addictive, most physicians prescribe the drugs on a short-term basis for just a few days or weeks. But long term use of opioids increases the risk for physical dependence and addiction, and side effects including nausea, constipation, and loss of sexual libido.
Misconception #2: Opioids carry a lower risk for addiction when prescribed for pain management
The Truth: No matter their purpose, opioids always pose a risk for addiction.
Opioids do not discriminate when it comes to physical dependence and addiction, regardless of whether users have been prescribed the medication for pain management or use the drug for recreation. Anyone who uses opioids is at risk for addiction.
Misconception #3: Slow-release opioids are significantly safer than quick-release opioids
The Truth: Slow-release opioids can increase the chance of overdose.
Slow-release opioids stay in the body longer, and can offer pain relief for up to 48 hours. However, there is no evidence that proves slow-release opioids are the safer alternative. On the contrary, slow-release opioids increase the risk for an overdose since users may take higher doses to feel the effects of these drugs sooner.
What is the Difference Between Opioid Dependence and Opioid Addiction?
Opioid dependence and addiction may be closely related, but are not one and the same. Opioid dependence occurs when your body becomes tolerant of opioids, and requires higher doses to achieve the drug's effects. Addiction is more psychological, and occurs when you are unable to stop repeating a behavior even when it offers negative consequences or interferes with important life responsibilities.
Long term opioid use causes your body to stop producing its own natural painkillers known as endorphins. When your body stops producing endorphins, it requires opioids to reduce and mask pain. Opioid users become physically dependent on the drugs when they require certain doses to feel and function "normally," and to avoid cravings and withdrawal symptoms.
Withdrawal symptoms occur when someone physically dependent on opioids stops using them abruptly, or uses a lower dose than what their body is used to. Symptoms can range from mild to severe, depending on factors such as the individual's metabolism and daily opioid dosage.
Common opioid withdrawal symptoms:
Excessive sweating
Shaking or tremors
Chills
Muscle aches
Dilated pupils
Nausea
Vomiting
Abdominal cramping
Diarrhea
Insomnia
Agitation
Anxiety
Cravings for opioids
If you or a loved one experiences any of the above withdrawal symptoms when quitting or reducing opioid use, seek help at an opioid detox or rehab center. Substance abuse treatment can lower the risk for serious health complications that may arise when quitting opioids cold turkey.
Dangerous Long Term Effects of Opioid Use
Opioids can be effective at relieving pain when used short-term, but can lead to tolerance, physical dependence, and a wide range of adverse side effects when used long term.
Common long term effects of opioid use:
Sleep disorders. Opioids slow your breathing, and increase the risk for sleep apnea and disrupted sleep patterns.
Weakened immune system. Long term opioid use lowers your immunity, and makes you more susceptible to infection, illness, and disease.
Bowel dysfunction. Opioids can cause bloating, constipation, and other serious bowel issues when used long term.
Hormonal imbalance. Opioid use can upset your natural hormonal balance, and lead to problems with sex drive, menstruation, and erectile dysfunction.
Increased sensitivity to pain. Long term opioid use can actually increase pain, rather than relieve pain. Higher levels of pain can lead to an overdose when users take more opioids in an effort to reduce pain.
Osteoporosis. Opioids can lead to bone loss when used long term, and increase the risk for osteoporosis and fractures.
Gum disease. Dry mouth is a common side effect of long term opioid use, which inhibits natural saliva production and increases the risk for gum disease.
Brain damage. Since opioids slow breathing and cause respiratory depression, brain damage and cognitive decline is more common among long term opioid users.
Addiction. Long term opioid use can lead to tolerance, followed by physical dependence and addiction. Addiction can affect your overall quality of life, and increase the risk for overdose, coma, and death.
History of Opioid Addiction in America
The birth of America's opioid crisis began in the mid-1990s when Purdue Pharma released oxycodone under the brand name OxyContin. To market the drug, Purdue Pharma held a number of pain management conferences around the country that attracted thousands upon thousands of doctors, nurses, and prescribers. Following the release of OxyContin in 1995, opioid prescriptions in the U.S. increased by eight million within one year.
In 1998, Purdue Pharma released a video promotion for OxyContin that stated the drug did not cause "serious medical side effects," and that the drugs "should be used much more than they are for patients in pain." The video was played in thousands of waiting rooms in doctor's offices across the country to raise awareness about the drugs, and to inform patients of their new pain management options. Following the video's release, opioid prescriptions in the U.S. jumped to 11 million.
In 2002, deaths caused by opioid overdoses officially outnumbered those caused by heroin or cocaine. By 2010, opioid overdose deaths had more than tripled since 1990. Today, the amount of opioids prescribed per person in the U.S. is roughly three times higher than it was in 1999.
Getting Help for Opioid Addiction
In 2015 there were 52,404 drug overdose deaths in America — 63.1 percent of which involved opioids, says the CDC. Approximately 15,000 of those opioid deaths involved prescription opioids. From 2012 to 2015, opioid prescriptions dropped by 13.1 percent, which is a positive direction in the fight against opioid addiction.
However, today's opioid prescription rates in the U.S. still triple the amount of prescriptions in 1999, and nearly quadruple the prescription rates in many European countries. The U.S. government estimates that over two million people are addicted to painkillers. While the opioid crisis in America may be improving, the country has a long way to go until its families and communities are safe from opioid addiction.