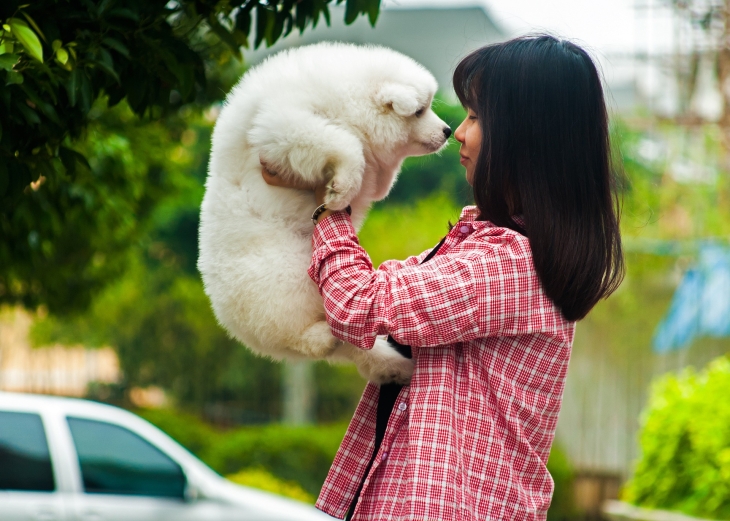 Addiction is a multifaceted issue with many layers that need to be addressed regarding the full spectrum of healing. If you are looking for a deeper, personalized, more multifaceted approach to addiction, alternative addiction treatments, such as holistic methods, may be right for you. Viewing you as more than just a list of symptoms is at the core of holistic, allopathic, and natural medicine.
Today an increasing number of holistic addiction treatment centers are available. This approach is based on the foundation that addiction has genuine physical, mental, emotional, and spiritual concerns that need to be addressed if true healing and change occur. At a holistic treatment center for addiction, you will be treated as an individual. This style of treatment center understands that treating addiction goes beyond the issue of addiction and will work with you in a way that is tailored just for you.1
How Do Holistic and Traditional Treatments Compare?
When it comes to addiction treatment, you have several options outside of the traditional approach, which only includes one on one and group and family talk therapies. Both inpatient and outpatient addiction treatment may include aspects of holistic care. Many centers today even combine both modalities.
Centers that take a more traditional approach will focus on evidence-based methods to treat multiple kinds of addiction, which can feel impersonal. This style of rehabilitation will usually include a physical detoxification program with a set number of days. Following this detox program, you will enter traditional one-on-one and group talk therapy sessions.
What makes a holistic approach different is that it sees you as more than just your addiction or a set of symptoms or difficulties you may be having. A holistic treatment center views drug use as doing more than just physically affecting the body, but rather impacting every aspect of life. Mind, body, and spirit are seen as three parts of a cohesive whole, working together in harmony. When one part of the whole is out of balance, the others will invariably need addressing as well. The techniques used in a holistic approach to addiction treatment address all of these aspects to help you heal as a whole person.
Holistic approaches can also be better tailored to meet individual needs and often come with a more personal atmosphere and feeling. Treatment has a greater focus on self-discovery and natural methods of healing. Specialists will work with you closely to help you detox using things like a healthy diet and herbal supplements. Fewer medicines are used than in traditional addiction treatment programs.2
What is Included in a Holistic Approach to Addiction Treatment?
A holistic approach to healing from drug addiction deals with the complexity of addiction in multiple natural ways. In a holistic-minded treatment center, the imbalances in your physical systems, your emotional body, and your spiritual care are honestly looked at and addressed.
You will learn a new way of being, which includes how to detox your body from the toxicity of chemicals built up from the repeated use of addictive substances. When the body is cleared of toxic chemicals, it can begin to release the emotional traumas that have been stored in the subconscious and the body's physical tissues.
Holistic treatment centers offer a variety of ways to help you break the cycles of addiction. Every center is different.
Holistic healing modalities include but are not limited to;
Ayurveda
Acupuncture
Massage
Tai chi
Energy healing such as Reiki and pranic healing
EMDR and hypnotherapy
Engaging in physical activity
Learning about a healthy diet
Learning about how the body works
Stress reduction and relaxation
Art therapy
Music therapy
Chiropractic care
Guided imagery
Meditation class
Yoga and yoga therapy
Equine therapy
Animal-assisted therapy
Spiritual practices exploration
Helping you find and spiritual path that feels right for you
Cultivating a practice of prayer
Holistic health practice also emphasizes eating a diet of whole foods and organic food, which helps heal the vitamin and nutrient deficiencies caused by long-term drug addiction.2
When the body is in a prolonged state of stress, it gets so depleted that it has a hard time coming back into a state of homeostasis. Herbal supplements and organic foods are a more gentle way to detox the body and ease it back to balance. Homeopathic remedies are also used to treat detox symptoms.
Why Choose a Holistic Approach to Get Help for Your Addiction?
Whether you find a holistic approach to addiction treatment as a part of a traditional rehabilitation center or as a stand-alone independent facility, there are many proven benefits to this treatment approach. In a holistic-based model of addiction care, you will learn to become self-reliant and self-regulating.
Tools such as a diet change, yoga, and meditation practice are things you can take forward with you that will continue to help you evolve after your treatment plan has been completed. This is very important in making long-term, lasting changes that you can carry through your life.
These stress reduction and regulation techniques are not typically taught in a more traditional care process. Additionally, the mind, body, soul connection will teach you that you alone are in control of your healing journey and that you are the captain of your destiny.
Does Holistic Addiction Treatment Work?
Concrete evidence for the effectiveness of a holistic approach to addiction treatment is limited, but when you ask on an individual basis if a holistic approach to treating drug addiction works, the answer is almost a unanimous yes.
The benefits are total, complete, and life-long. This is because the holistic approach does not just treat at the surface level but rather goes deep to the root cause of why the addiction even felt necessary in the first place. This gives a chance for true and lasting healing that you can feel proud of.
Participants feel a greater sense of ownership and accomplishment having tools to take with them into life after recovery. In general, this treatment method is most attractive to people who are open to other healing methods. People report feeling more receptive and open when they are treated as an individual, not just a spoke in the wheel of a typical 12-step program that often requires people to come back multiple times before they feel ready to rejoin the world.2
Choosing the Right Alternative Treatments for Addiction
There are several factors to consider when looking for a holistic drug rehab center to help you recover from your addiction. You must seek out a place:
Where you feel comfortable enough to be vulnerable
With program and treatment elements that fit your needs
In a location that will help you in your recovery journey
It is also a good idea to familiarize yourself with the aftercare program of the facility you choose. Follow-up care and accountability are very important for overall recovery success.
If you are having trouble picking a holistic treatment center on your own, it is a good idea to have someone you trust help you. Know you do not have to do this alone. You can even call each treatment center and ask for a staff advisor to help you figure out the right decision for you.
No single treatment works for everyone, but with a holistic addiction treatment center's multidimensional approach, you can get the help that is exactly right for your needs.
If you or someone you know is seeking addiction treatment, please call 800-405-1685 (
Who Answers?) to learn more.
References
Beckwith, M. (2017, January 1). The heal documentary.
Breslin, K. T., Reed, M. R., & Malone, S. B. (2011, September 7). An holistic approach to substance abuse treatment. Journal of Psychoactive Drugs, 35, 247-251.